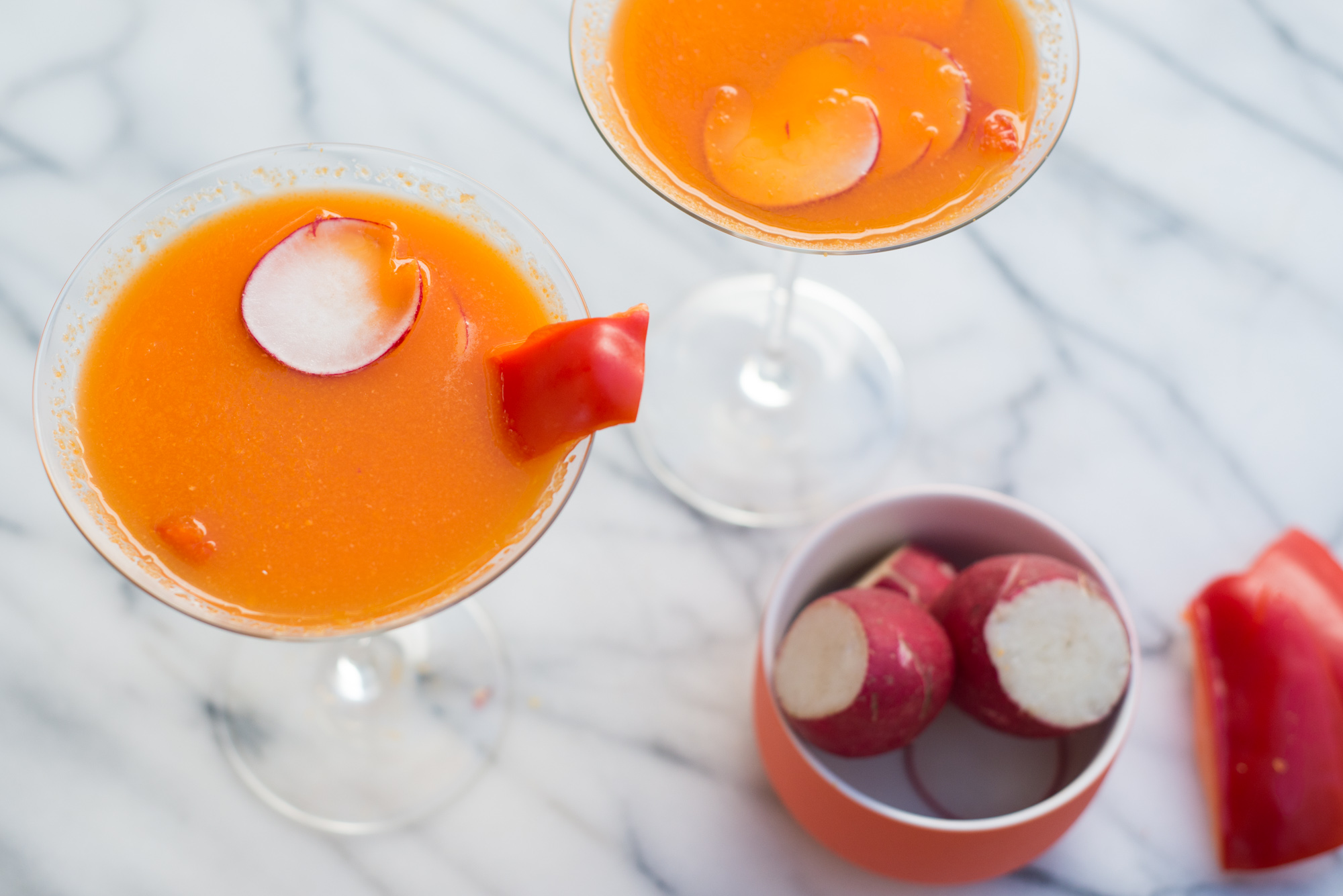 Type: Spirits
Author: Jennie
Difficulty: Easy
Prep Time: 5 minutes
Servings: 2
Ingredients
4 ounce vodka, chilled
1 bell pepper, roughly chopped (plus 2 pieces for garnish)
3 radishes, roughly chopped (plus 1 thinly sliced for garnish)
2 ounce carrot juice (optional)
Directions
Chop your bell pepper and radishes. With everything but the garnish, run through blender until smooth.
If desired, add carrot juice to blender and blend until smooth.
In a jar or cocktail shaker, shake vodka and ice vigorously for about 30 seconds. Strain into martini glasses.
Top with juice from the blender. Serve cold with pepper and radish slices.
Yum