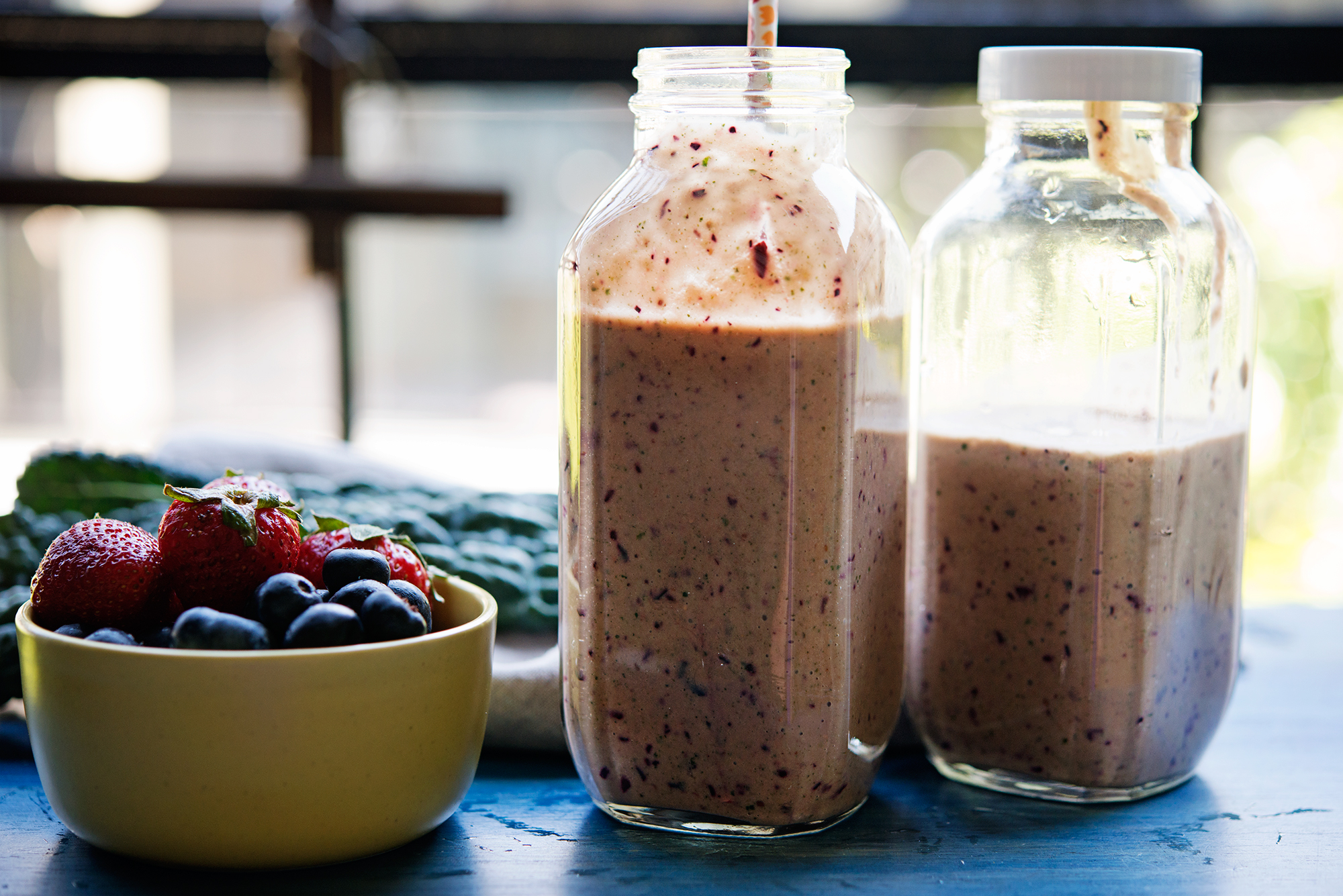 Type: Smoothies
Author: Jennie
Difficulty: Easy
Prep Time: 10 minutes
Servings: 2
Ingredients
1/2 cup orange juice
1/2 cup yogurt
1/2 lemon, juiced
3/4 avocado
8-10 medium strawberries, sliced
1/4 cup blueberries
4 kale leaves, chopped
grated ginger
Directions
Add your orange juice, yogurt, lemon juice, and avocado to a blender. Mix well.
Add in your strawberries, blueberries, and kale, and mix until smoothie.
Add in fresh ginger to taste – I grate mine with a microplane fresh from the freezer!
Serve immediately, or put in the fridge for up to two days and drink for a snack or breakfast!
Yum