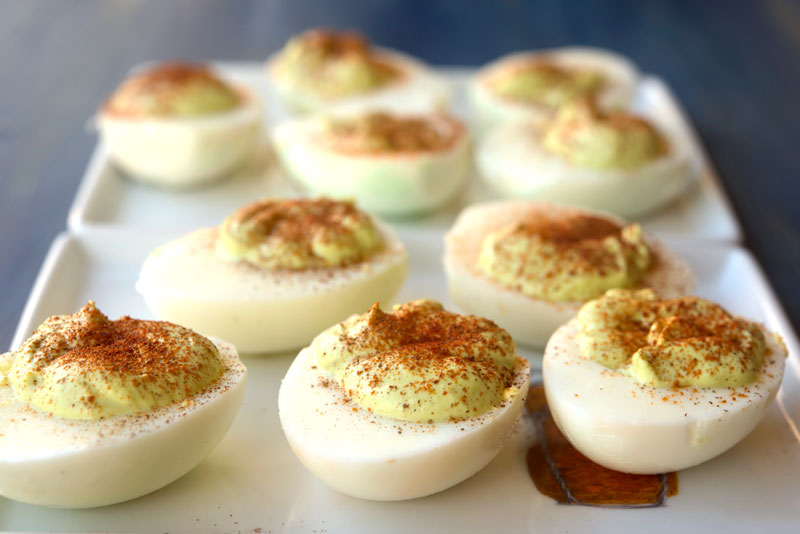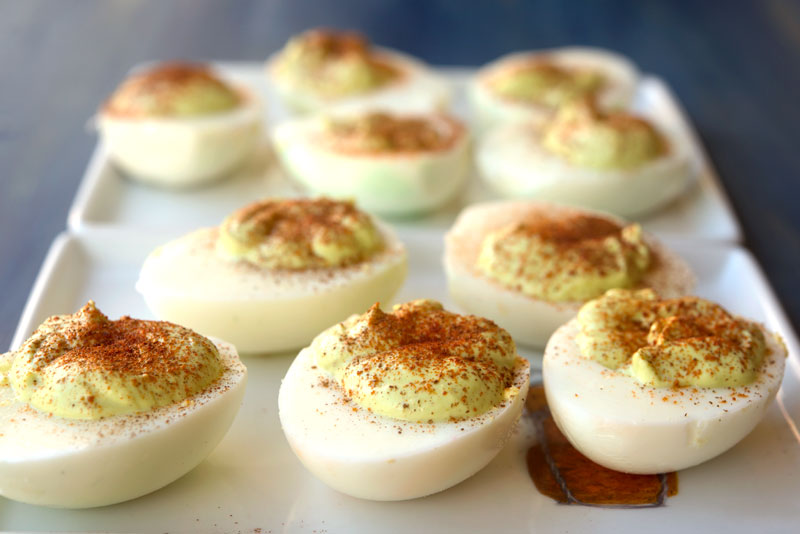 Prep time: 20 minutes
Cook time: 15 minutes
Ingredients:
12 hard boiled eggs
1 avocado
3/4 cup Greek yogurt
2 tbsp mayonnaise
1 tbsp mustard
salt/pepper
paprika and cinnamon for sprinkling
Directions:
1. Hard boil your eggs: put in a pot just covered with water with 1 tsp salt per every 6 eggs. Bring to a boil, and turn off heat; cover. Let sit for 15 minutes. Drain and rinse with cold water.
2. Shell eggs. Slice each egg in half, and scoop out yolk and place into a bowl.
3. Slice avocado and place in bowl with yolks, mix with mayo, Greek yogurt, mustard, and salt and pepper to taste.
4. Pipe filling back into egg whites, and sprinkle with paprika or cinnamon, or both. Enjoy!
Yum