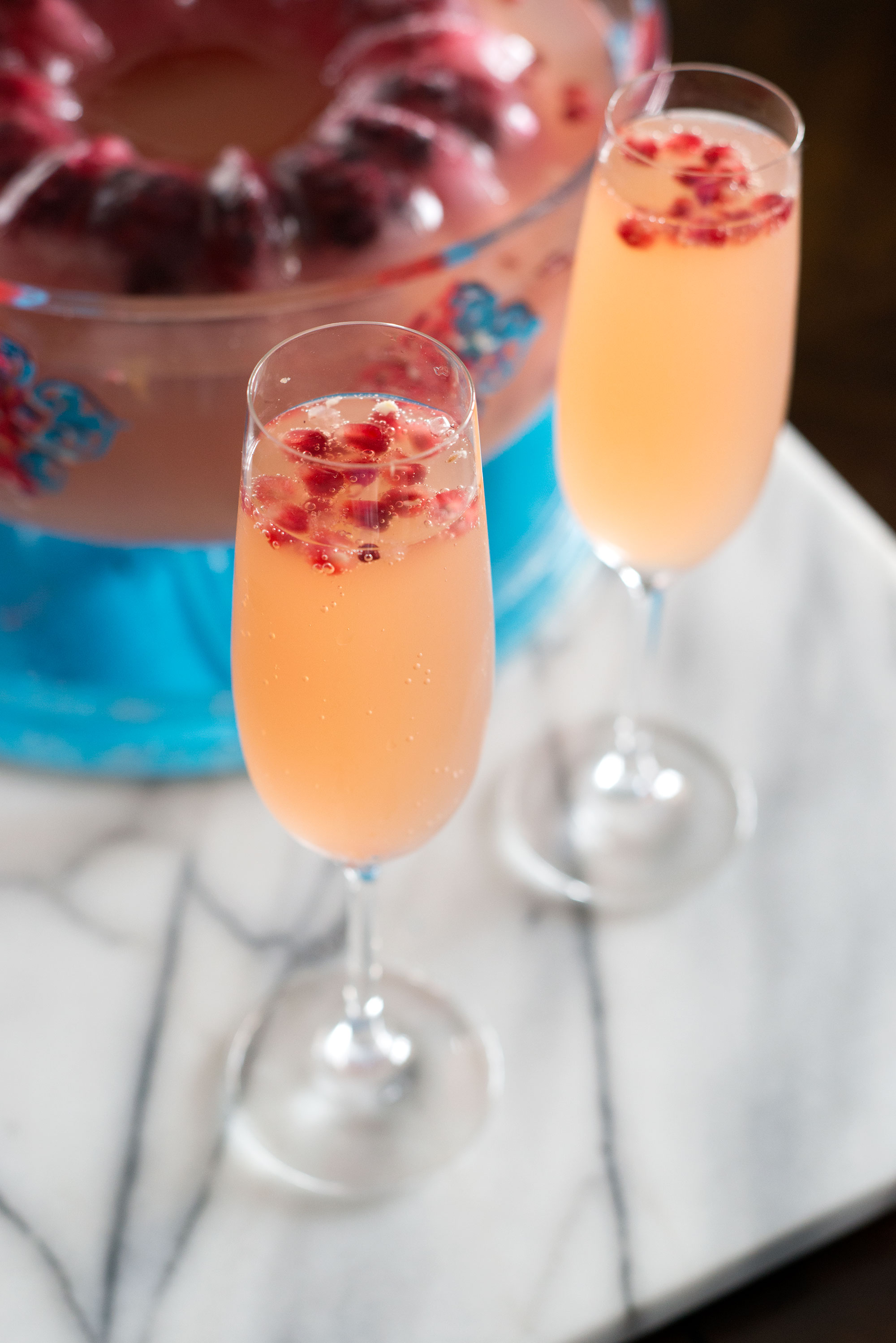 Type: Sipping Slowly
Author: Jennie
Difficulty: Easy
Prep Time: 15 minutes
Inactive Time: 1 day
Servings: 12
Summary
This recipe can serve more and less depending on how much you're doling out - do what feels right in your heart, but try to keep the ratios about the same.
Ingredients
1 cup mixed berries
9 cup sparkling water
1 bottle champagne
3 cup apple cider
1 pomegranate
Directions
Add roughly six cups of sparkling water and your mixed berries into a bundt pan and freeze overnight.
Remove pomegranate arils from your fruit.
When it's almost party time, put your frozen bundt into your punch bowl, then add apple cider, sparkling water, and pomegranate arils.
When the first guest arrives, pour in your bottle of champagne and mix well. Refresh as needed with apple cider, champagne, or water as you like!
Yum