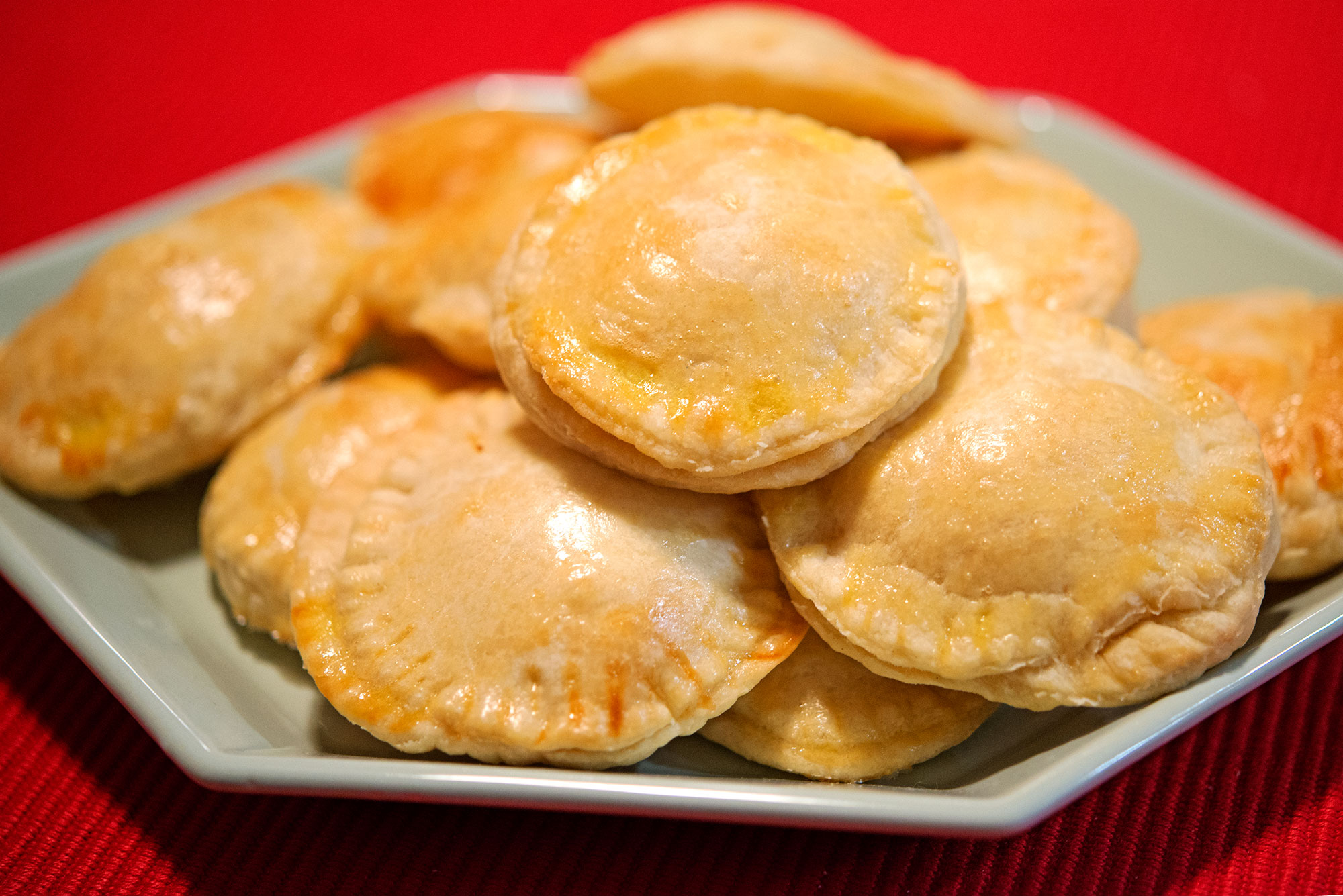 Type: Appetizer
Author: Jennie
Oven Temperature: 400°
Difficulty: Intermediate
Prep Time: 30 minutes
Cook Time: 15 minutes
Inactive Time: 15 minutes
Servings: 6
Ingredients
2 pounds Alaskan crab legs
8 ounce cream cheese
s/p
1/2 package puff pastry
1 egg beaten, plus 1 tablespoon water
Directions
Boil crab legs for 3-5 minutes, then remove from heat and place in an ice bath. After they've cooled about 10 minutes, shell the meat out of them.
Mix with your cream cheese and salt and pepper to taste.
Roll your puff pastry out, cutting into circles. Spoon about half a tablespoon of your crab into each circle center (we used a wide mouth mason jar to make the circles) and then put a second circle on top.
Using a fork, seal all edges of your circle, then brush the top with your egg wash.
Bake at 400 degrees for 10-15 minutes until golden brown. Serve hot!
Yum