This week is Passover, one of my favorite holidays. It's not just because of all the wine you get to drink at Seder! I have fond memories of asking the four questions and finding the afikomen in my youth. Oh the benefits of being the eldest grandchild! Now I'm introducing Seder to my LA family. We share it with Easter and dying eggs, and it is a total blast, now dubbed EastOver (at least by me, we will see if this catches on). This year we had a brunch feast. Here is a super simple recipe for charoset, a dish that is part of the traditional Passover Seder plate.
Prep time: 15 minutes
Cook time: 10 minutes
Yields: 4 cups
Ingredients:
3 medium Gala or Fuji apples (I used a mix of 2 Fuji and 1 Gala)
1 ½ cups finely chopped walnuts
½ cup sweet red wine (I used Manischewitz Concord Grape wine)
1 ½ teaspoons ground cinnamon
1 tablespoon packed brown sugar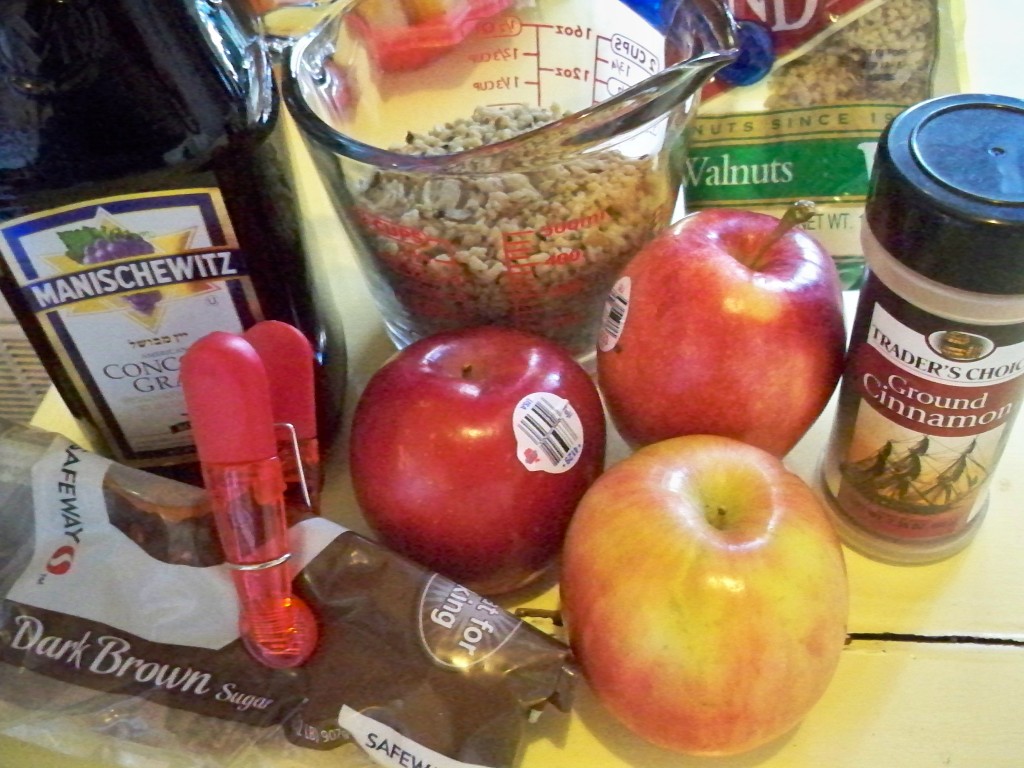 On a baking sheet, (or in a baking pan if you are using your baking sheet for another recipe like me) toast the chopped walnuts. My oven was already at 375 for another recipe, and I had them in for about 10 minutes.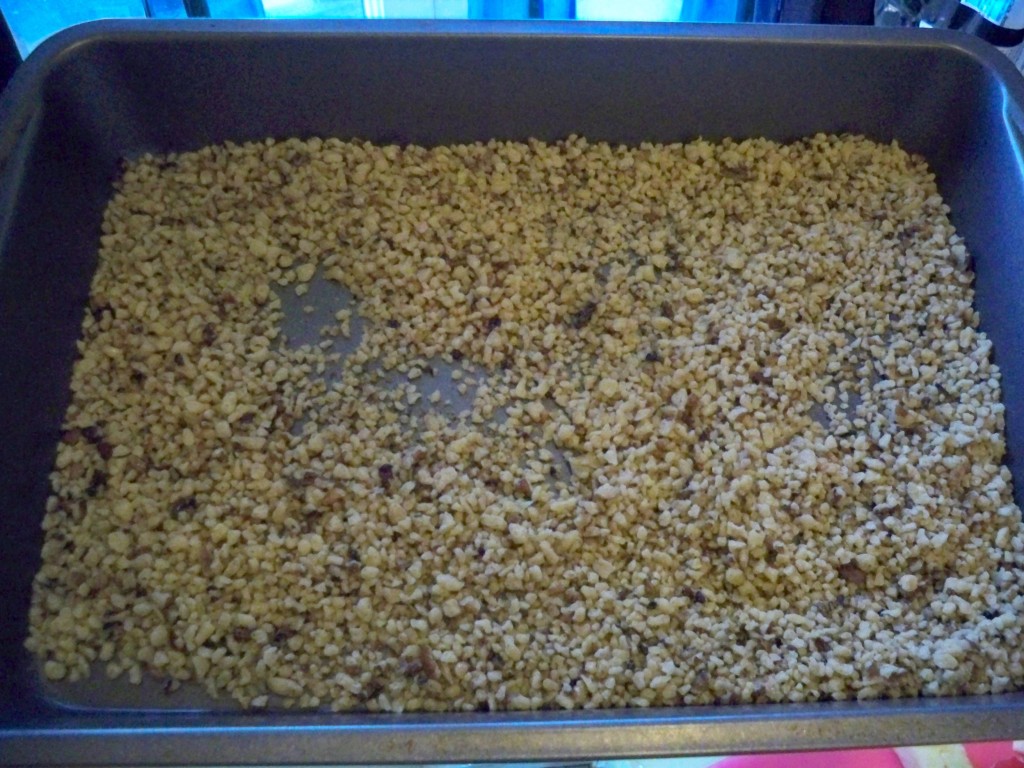 Peel your 3 apples.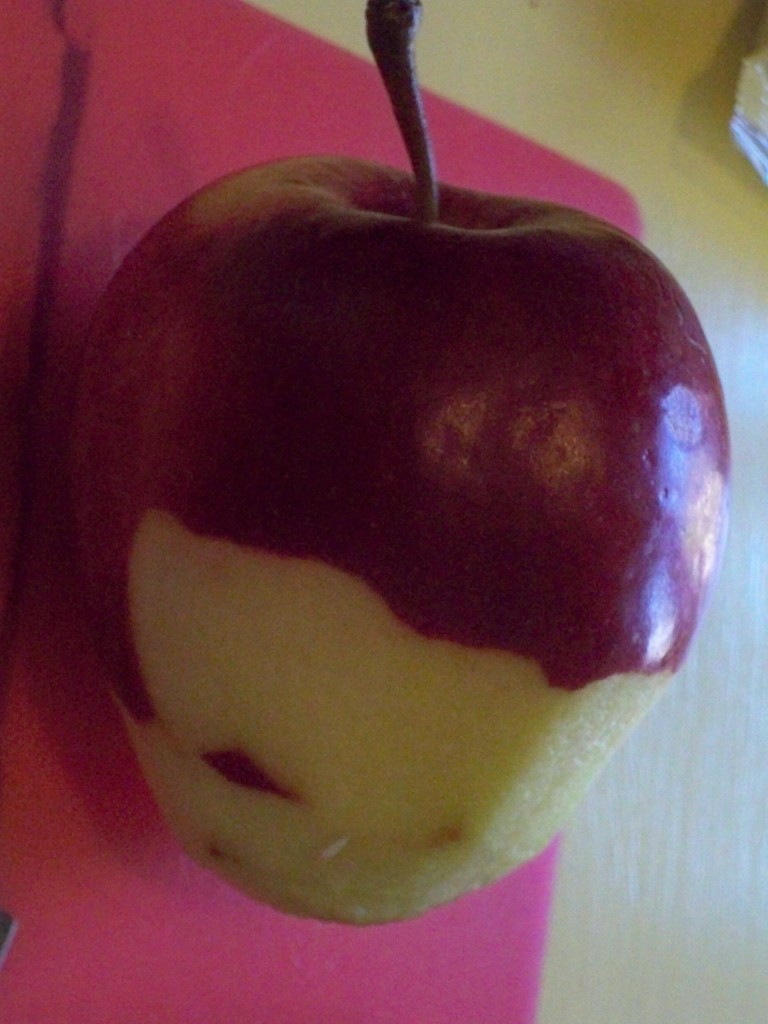 Dice them up into very small pieces.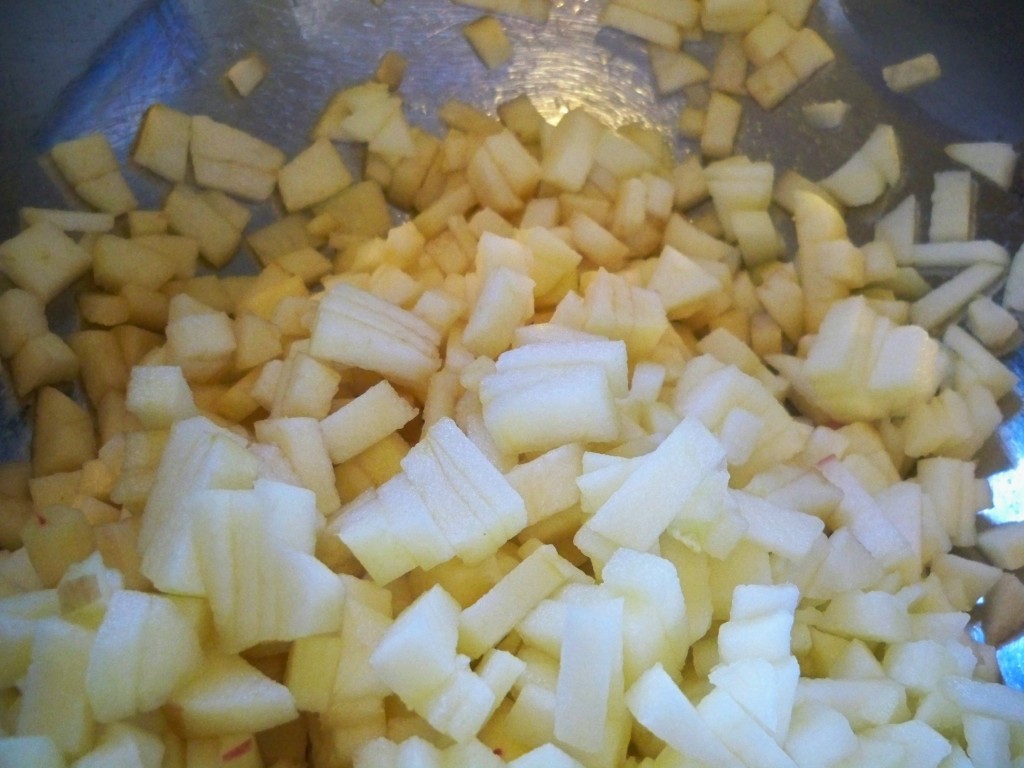 Add wine.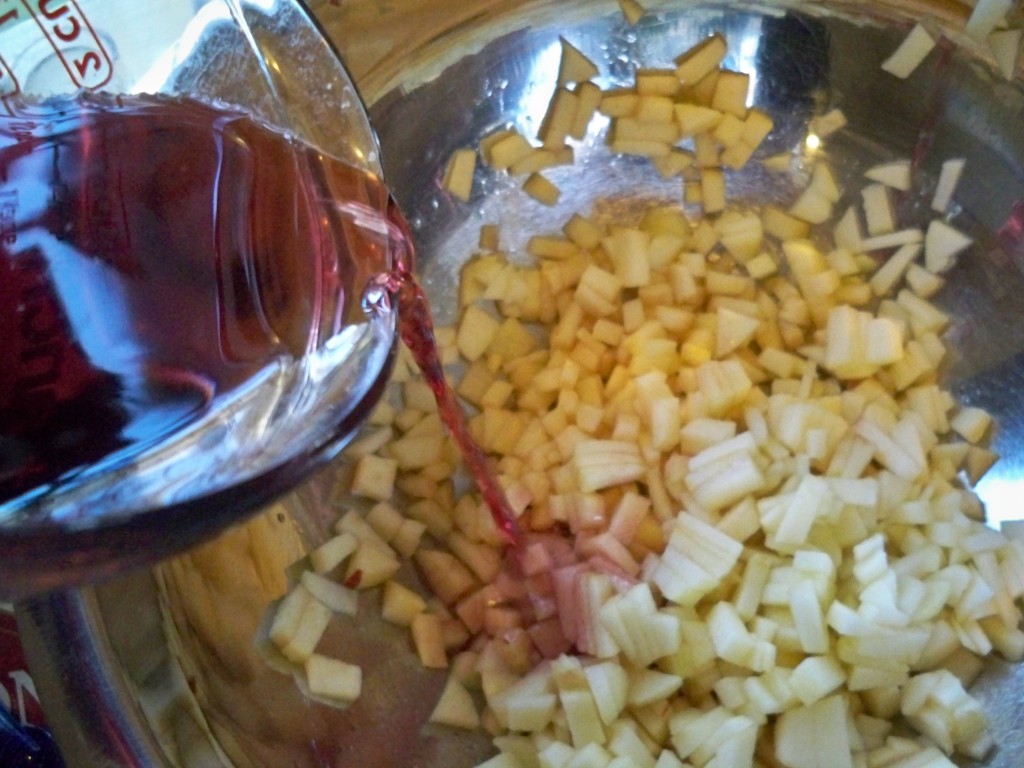 Add brown sugar.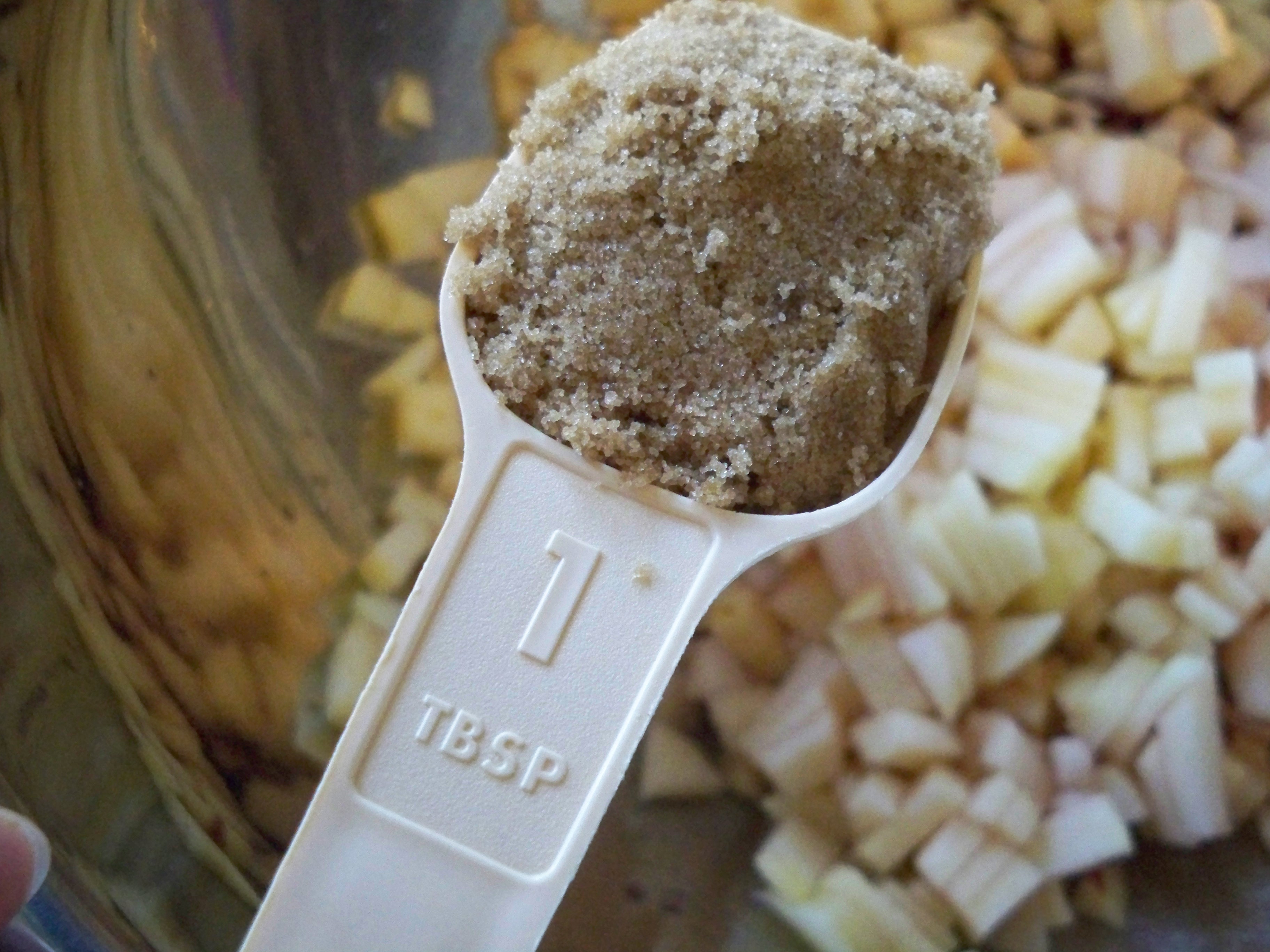 Add cinnamon.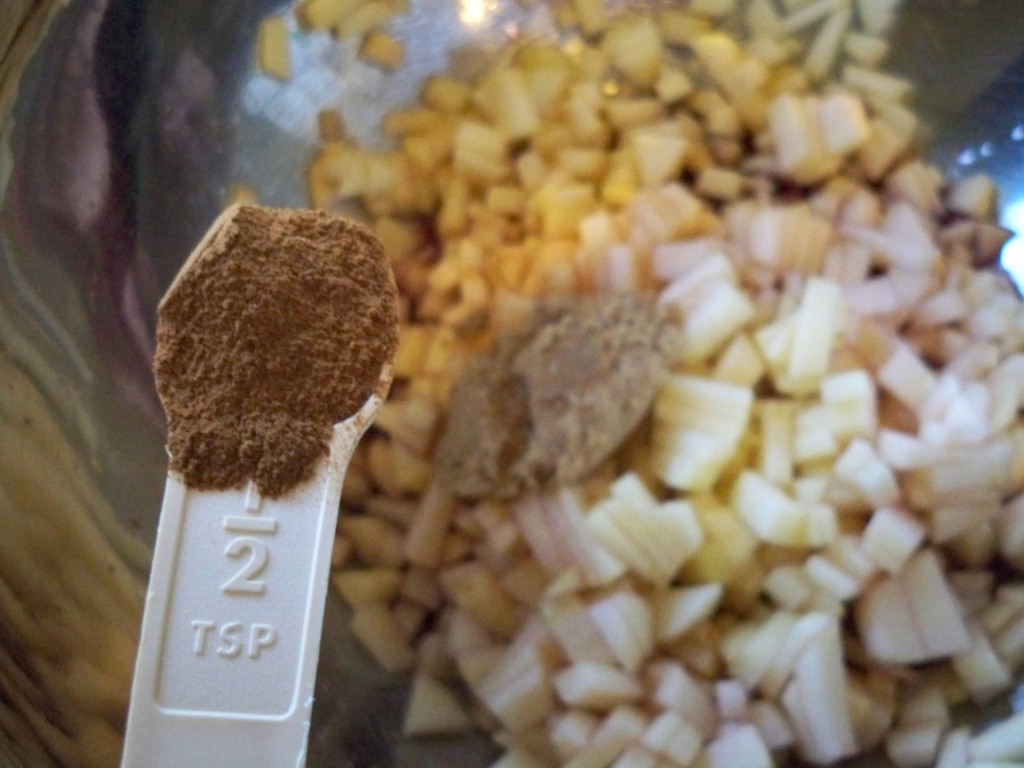 Add slightly cooled walnuts to your apple bowl.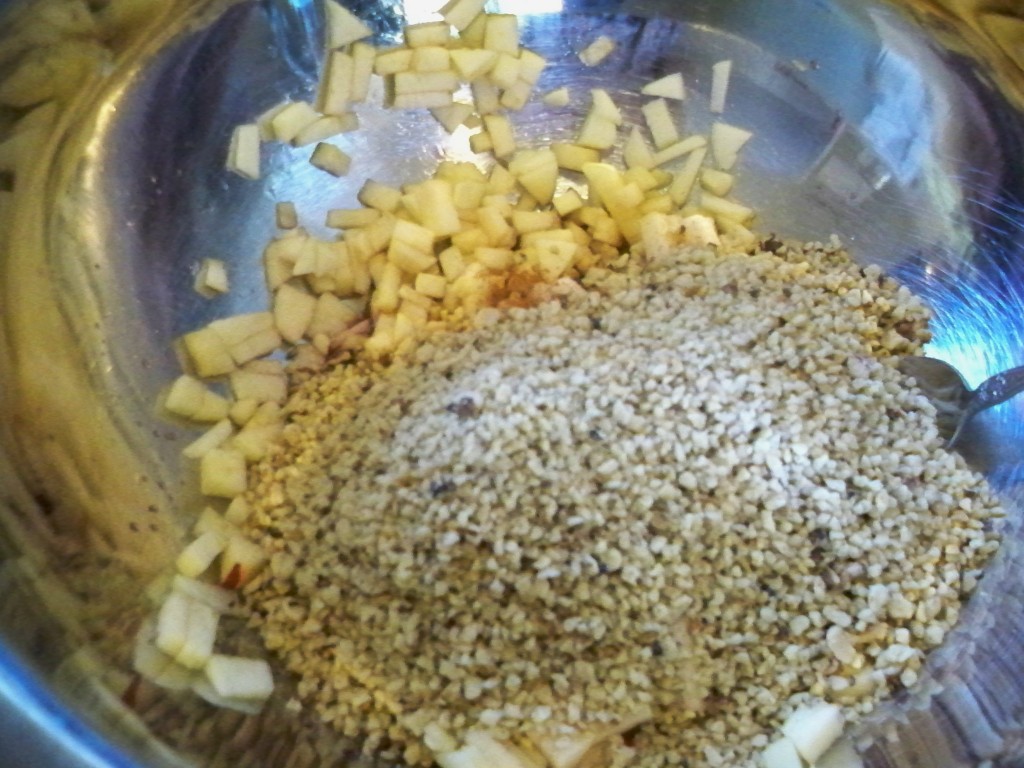 Stir until everything is combined.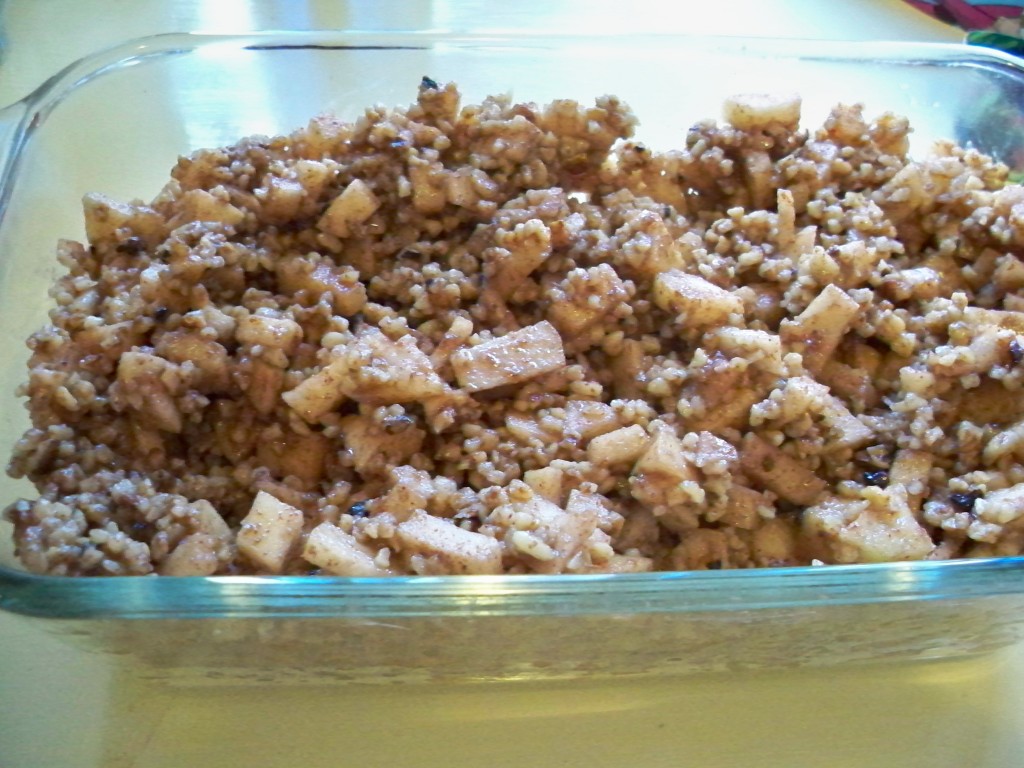 Serve with Matzah! Mazel tov!
Speaking of being Jewish, once Passover is over and you are allowed to eat bread again, I have a delicious recipe for challah bread. Something to look forward to after all that unleavened matzah!
Prep time: 25 minutes
Rise time: 2 ½ hours
Bake time: 30-40 minutes
Yields: 1 loaf
Ingredients:
1 ½ cup warm water
1 tablespoon honey
3 ½ teaspoons active dry yeast (or 2 packages)
1 cup all purpose flour
¼ cup vegetable or olive oil (I used olive oil)
3 whole eggs
1 egg white
1 teaspoon plus a pinch of kosher salt
2-3 cups bread flour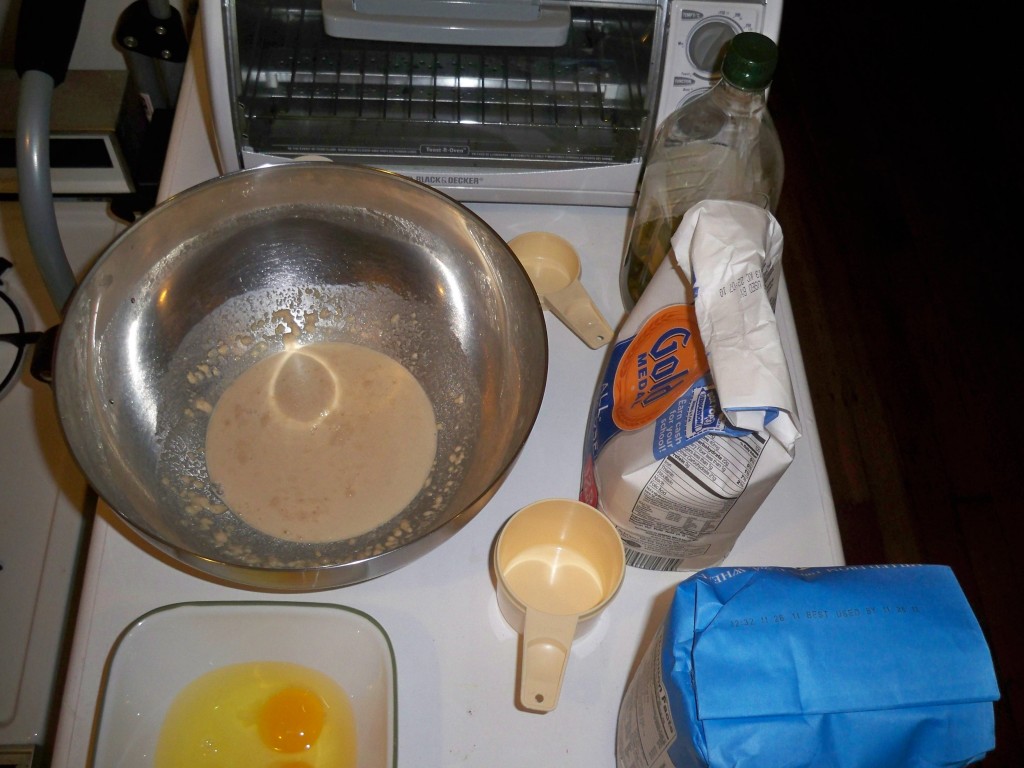 Mix together ½ cup water, honey, and yeast in a large bowl. It's going to look weird and smell weird, but that means it is working! Let the yeast do its thing for about 10 minutes.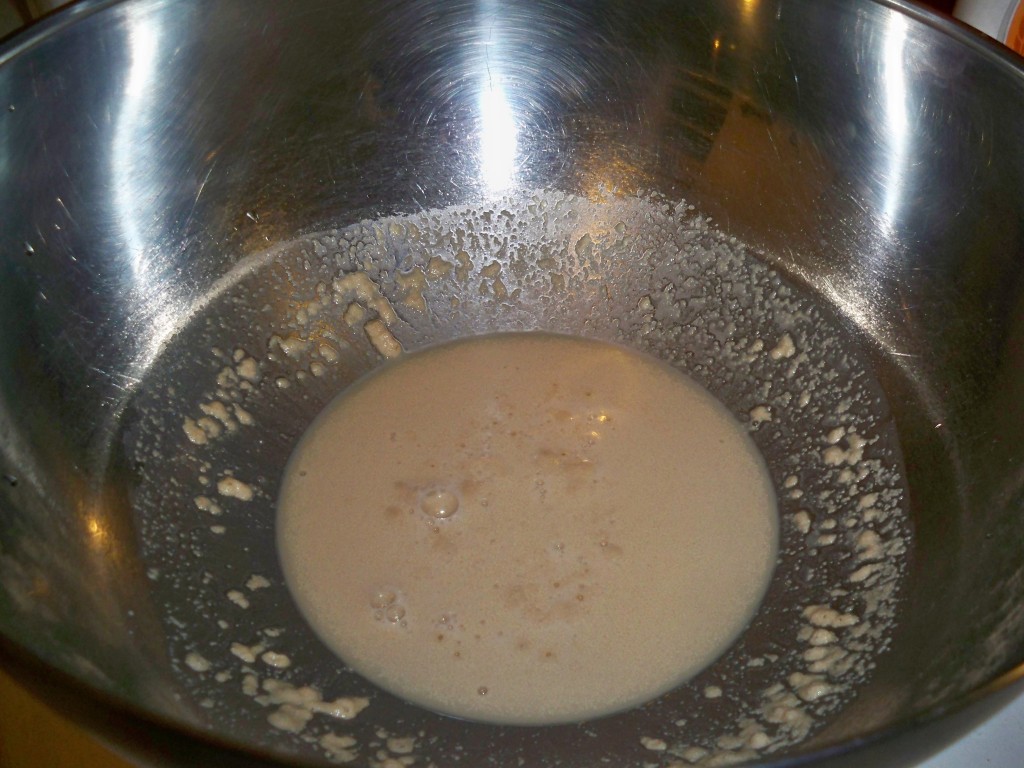 Add the all purpose flour, oil, 2 of the whole eggs, the 1 egg white, plus a teaspoon of salt. Mix until combined.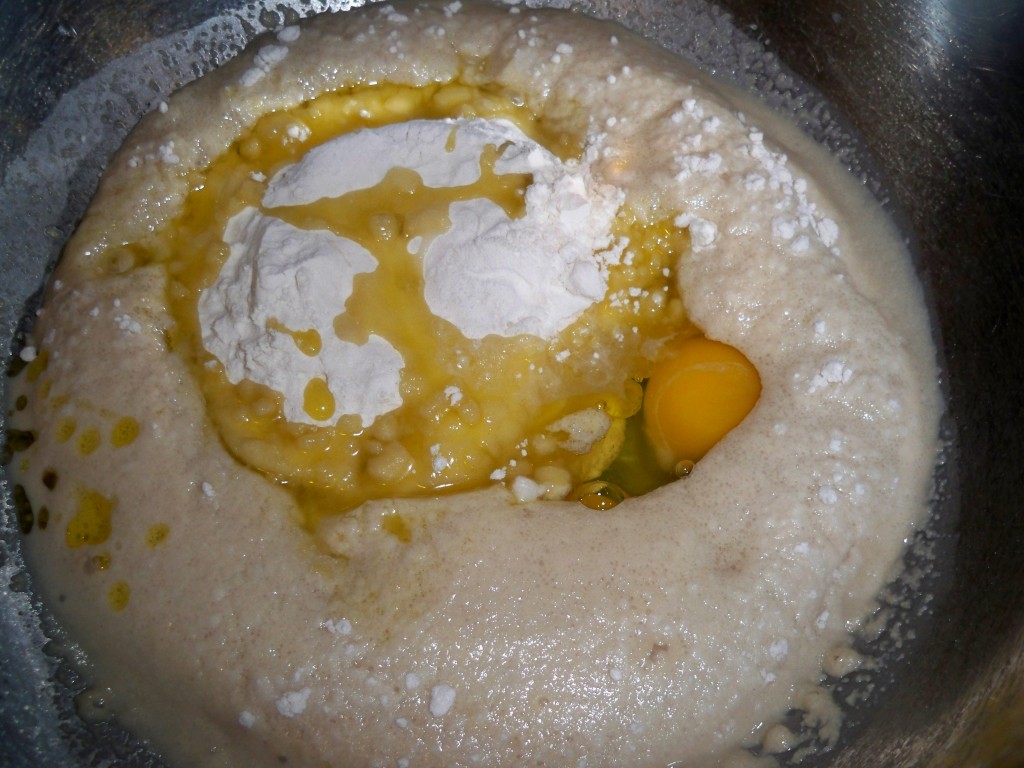 Add bread flour ½ a cup at a time until your dough is firm, and a little bit sticky. Knead for 10 minutes, then put your bread back in the bowl and coat lightly with flour.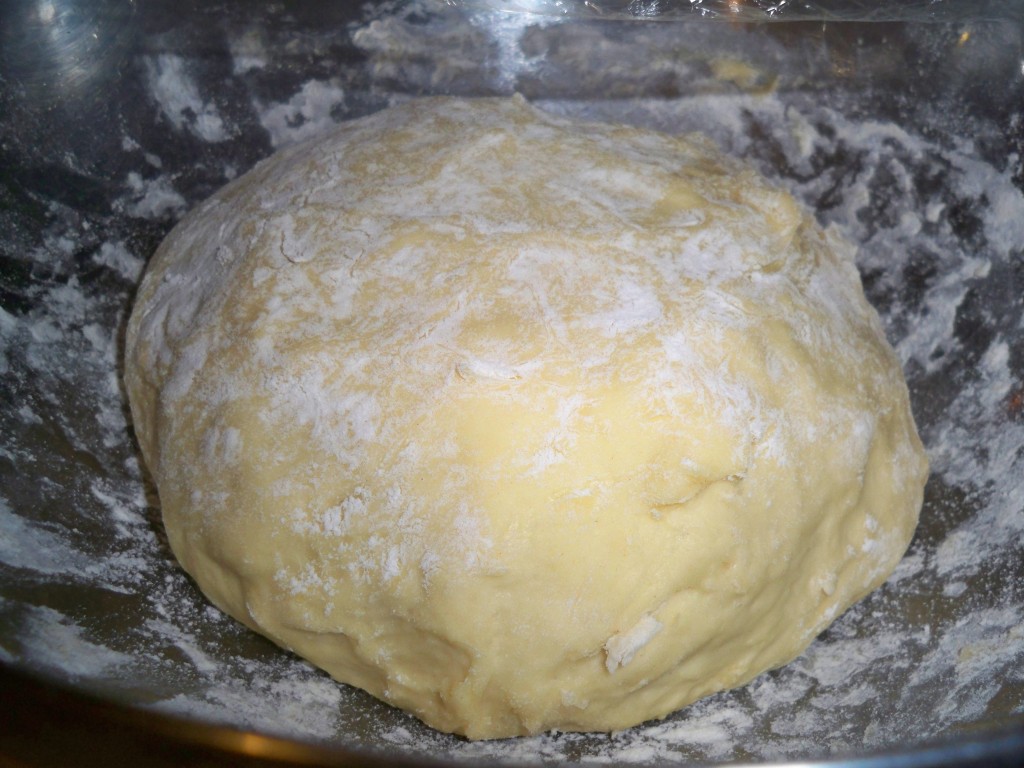 Lay a damp cloth or plastic wrap over your dough. Let it rise for at least 2 hours. I let it sit overnight and baked the bread the following day.
When you are ready to bake, line a cookie sheet with parchment paper and dust lightly with flour. Divide the dough into three sections and roll it into long skinny pieces. Braid it just like your would hair! Cover with plastic wrap and let your dough rise for an additional 30 minutes once braided. Preheat oven to 375. Whisk 1 egg, 1 tablespoon water, and a pinch of salt. Brush the top of the dough with the mixture. Bake for 20-30 minutes until the bread is golden brown, and if you knocked on it, it would sound hollow.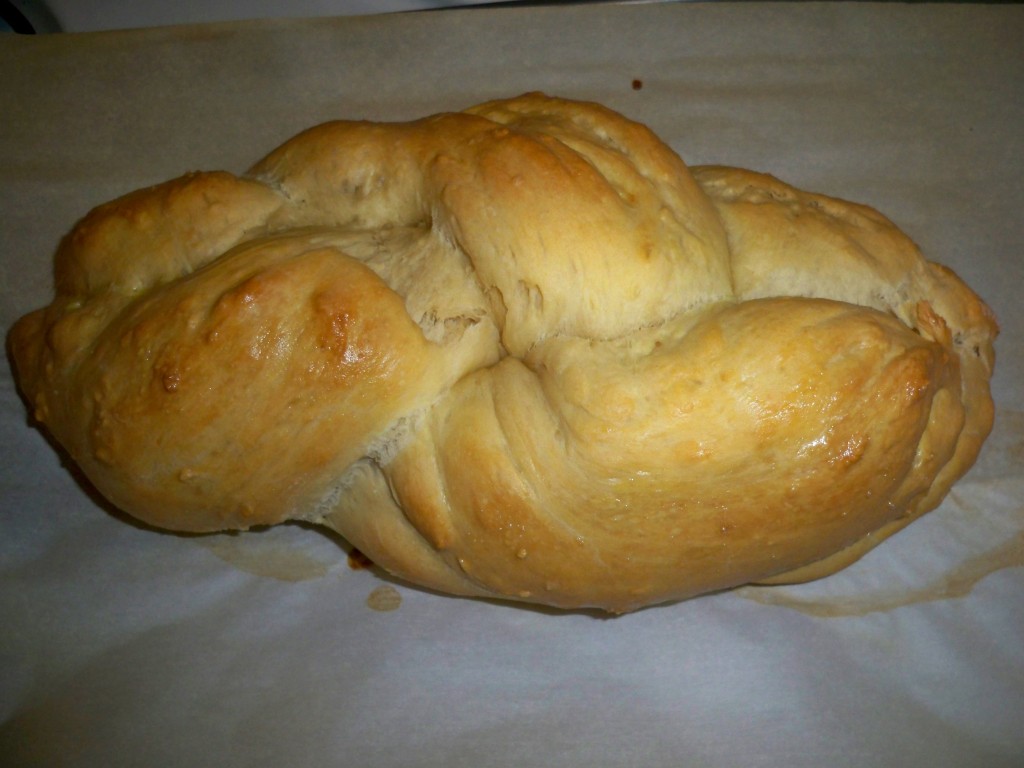 Challah!
Yum