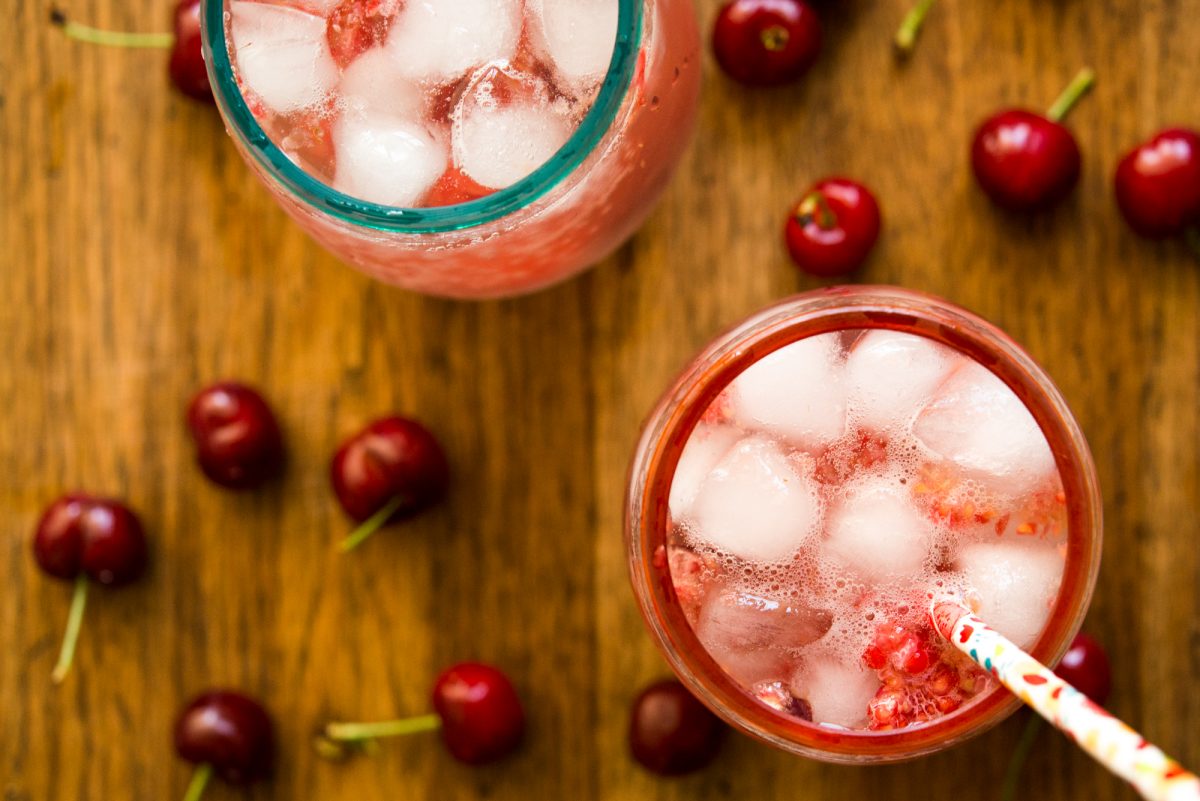 Guys, summer is coming and a few weeks ago it was so hot here but I really wanted to have something to drink that wasn't going to make me even hotter. Now, usually I prefer to have red wine but sometimes, I just can't do it. And cherries are here. And raspberries are here, and it was time for a summer drink. So I made this for you guys. (And, you know, myself.)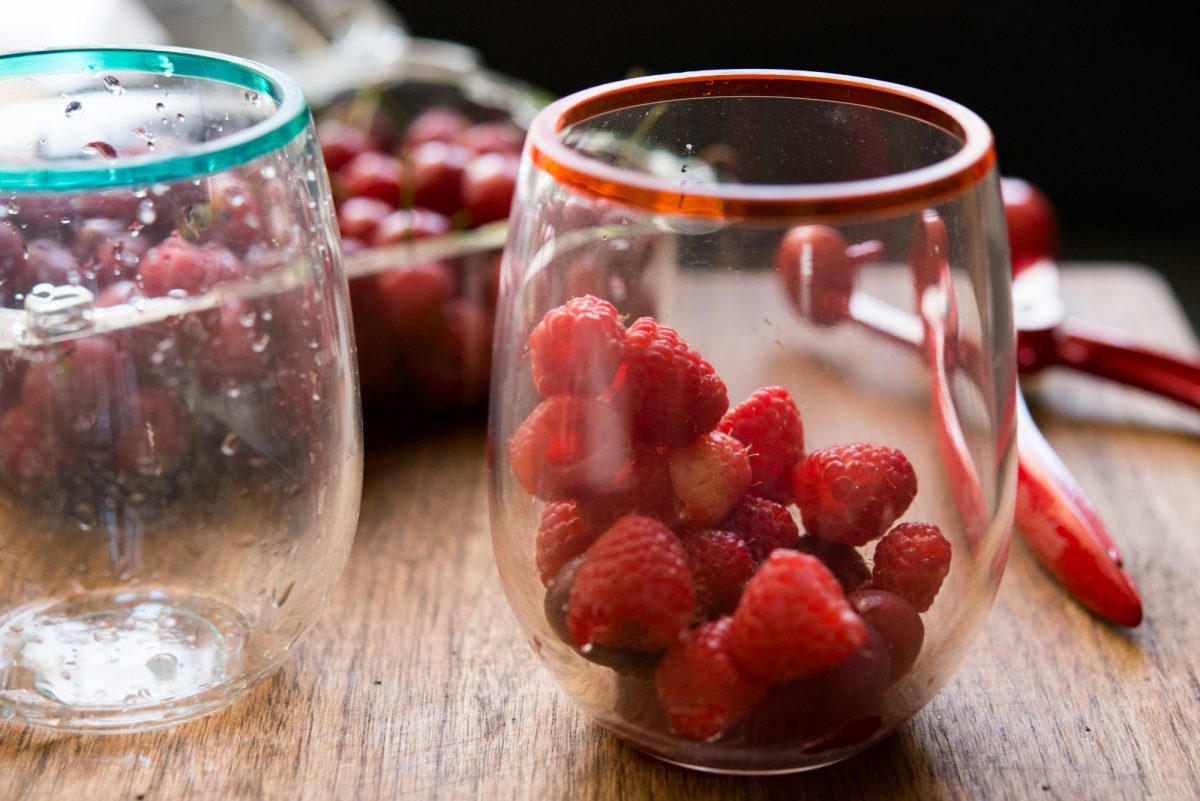 This one's easy you guys. You can use whatever berries you want. I chose cherries and raspberries because I love them dearly. But you know what else works? Blueberries. Peaches. Apricots. Apples, even, if that's your thing.
I used a dry white wine, but you can use whatever floats your boat. I like sauvignon blanc, personally. I have a Soda Stream so I use that to make my water, and it really has upped my cocktail game. Recipe is below – feel free to use the recipe and modify as you have fruit available!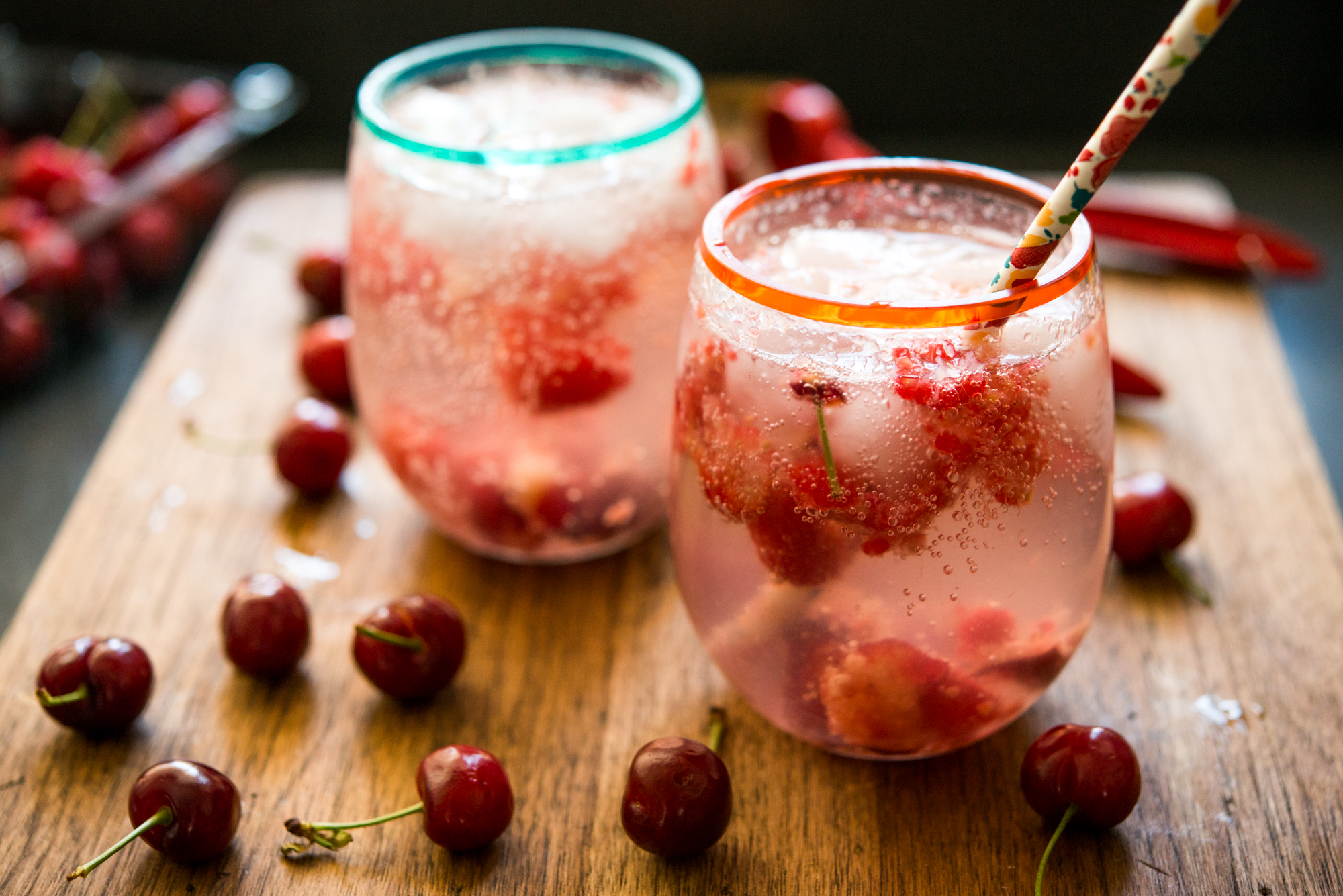 Type: Spirits
Author: Jennie
Difficulty: Easy
Prep Time: 5 minutes
Inactive Time: 15 minutes
Servings: 4 Servings
Ingredients
1 bottle white wine
2 cup soda water
1/2 cup fresh cherries
1/2 cup raspberries
Directions
Pit the cherries and muddle with the raspberries.

Put the white wine together with your fruit and let sit for 15 minutes.

When ready to serve, fill glasses with ice, then fill with 1/2 cup of soda water each, topping off with white wine.
Yum