I know that you've seen us make a variety of delicious items on our blog. Some of them have even been brownies. We love brownies. They're delightful and delicious and make us smiley because we don't have to pull 'em out and make 'em look pretty.
So the other night (Tuesday to be exact) I decided I wanted brownies. Luckily, we had some. In a box. And sometimes, friends, you go with a good boxed brownie.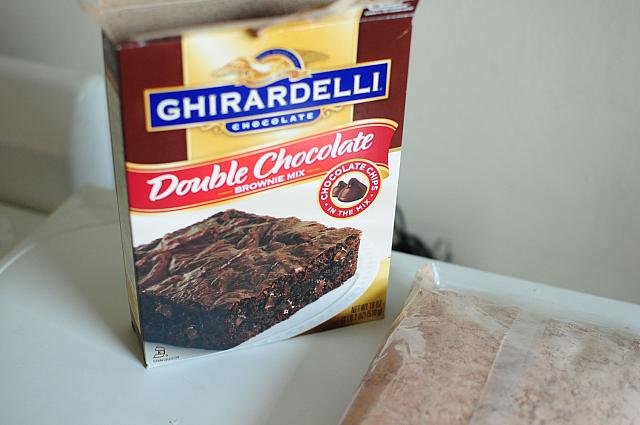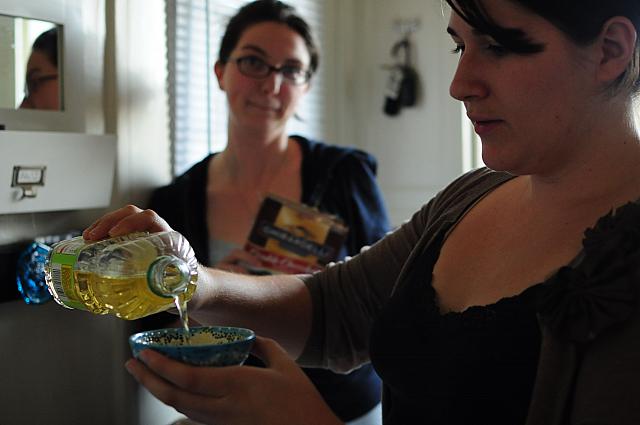 Add some oil!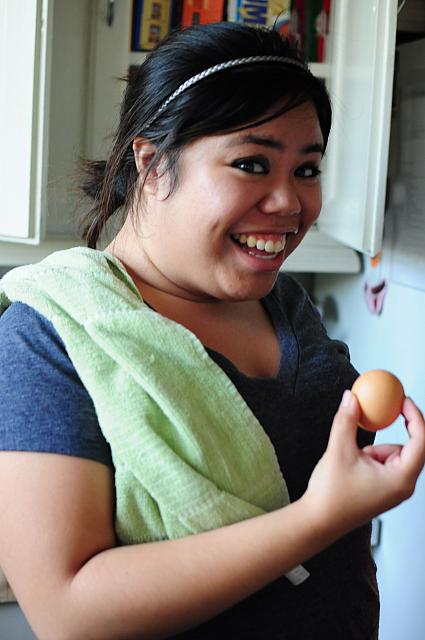 Add an egg. With the assistance of a lovely friend.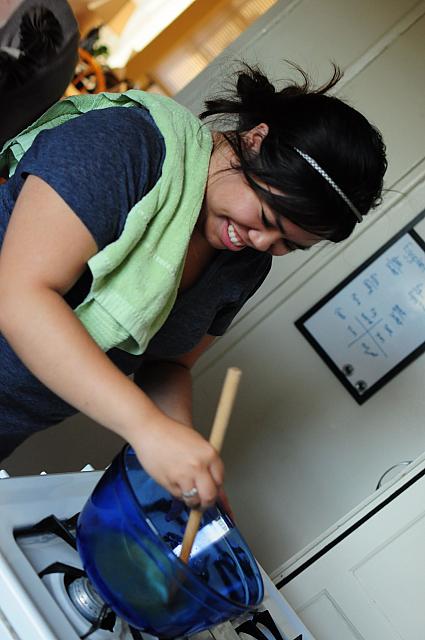 Mix it up. I love having friends who can do that for me. So I can take photos. Or you know, walk away and make someone make brownies for me!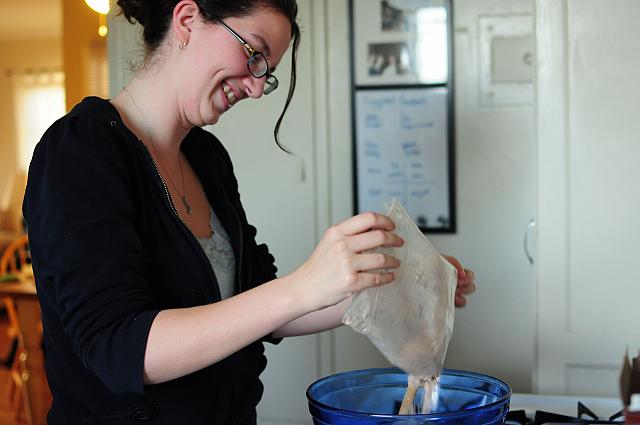 Add your brownie mix! Or, you know, make another friend do it for you.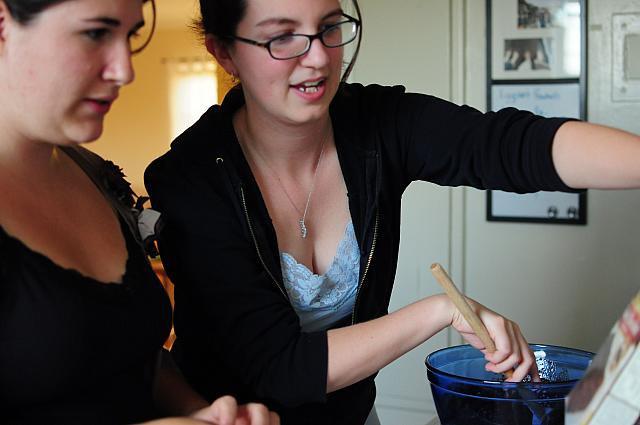 Continue to mix. Check in on your friends to make sure they know you want to lick the spoon when they're done.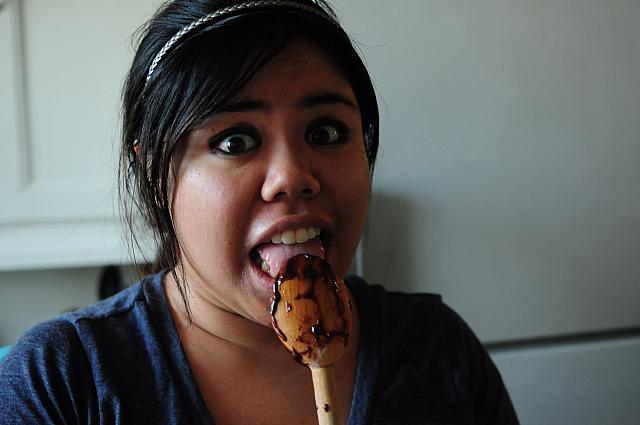 Delicious!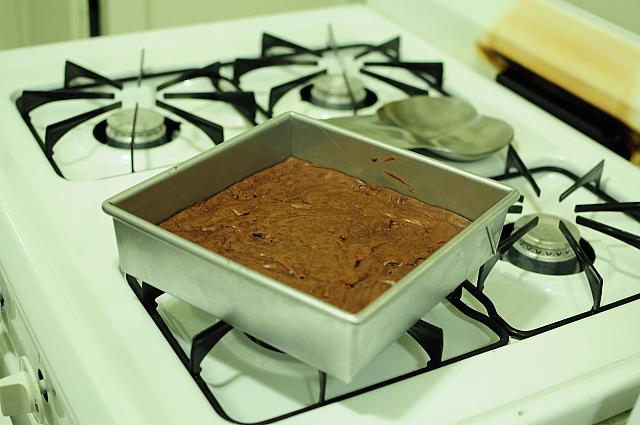 Bake them up. Look at some photos while you wait.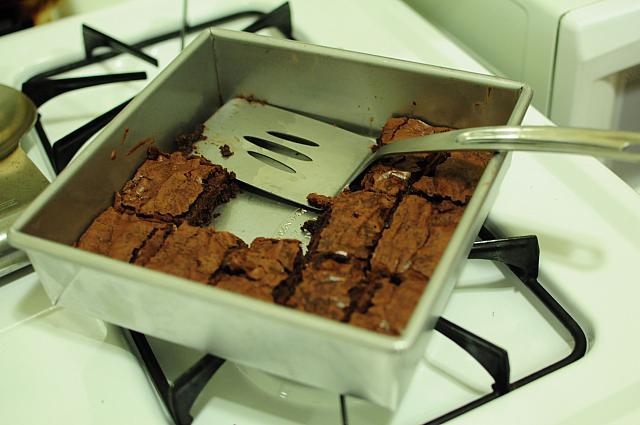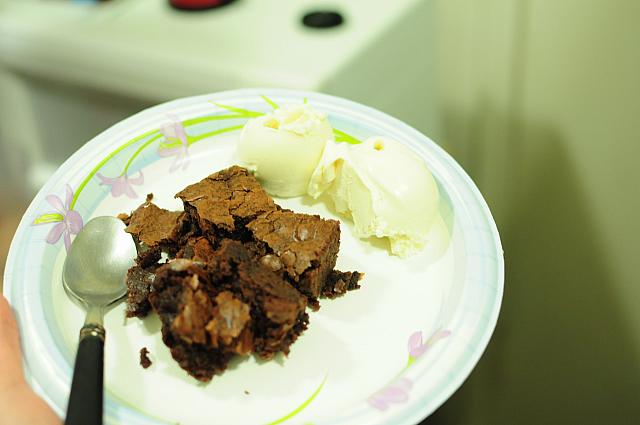 Serve with ice cream, or with frozen yogurt. Melt in your mouth. Thank your friends for coming over and making brownies for you! (Thanks to Traci and Cricket for coming over and eating delicious food and dessert with me!!)
[addtoany]
Yum