Pioneer Woman's Roasted Beef Tenderloin and Olive Cheese Bread – completed 11.19.2010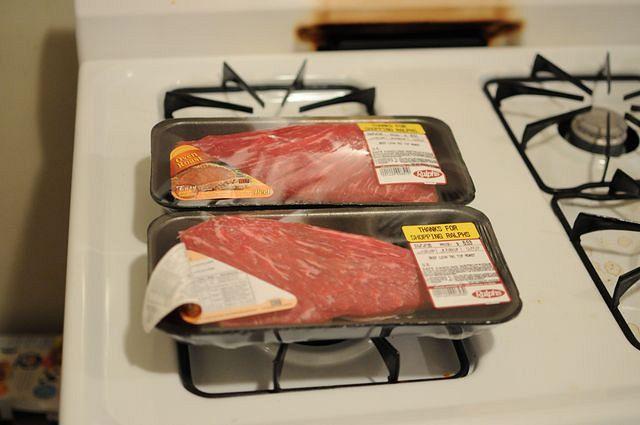 Start with some meat.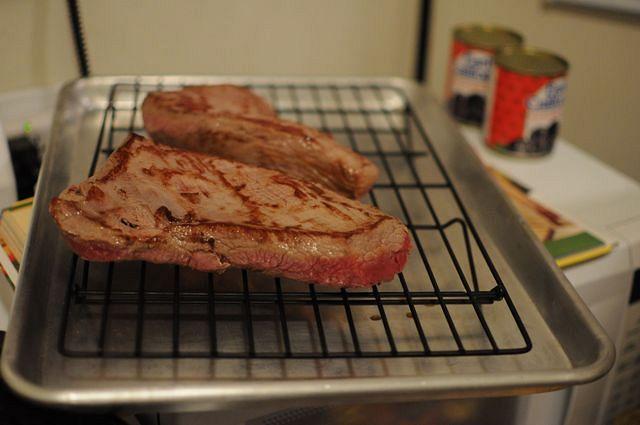 Sear it a little.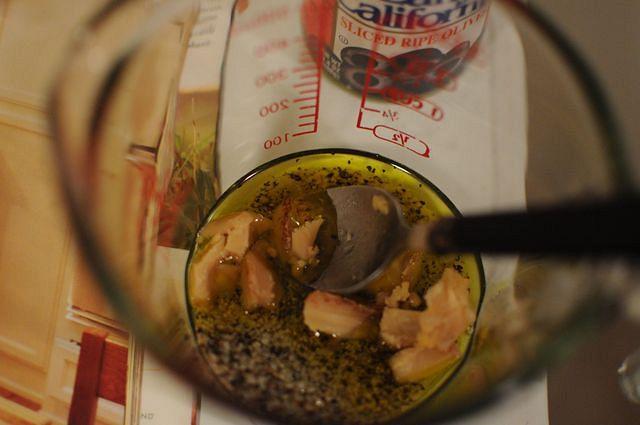 Mix up some herbs, some oil and some bacon grease to rub on the meat.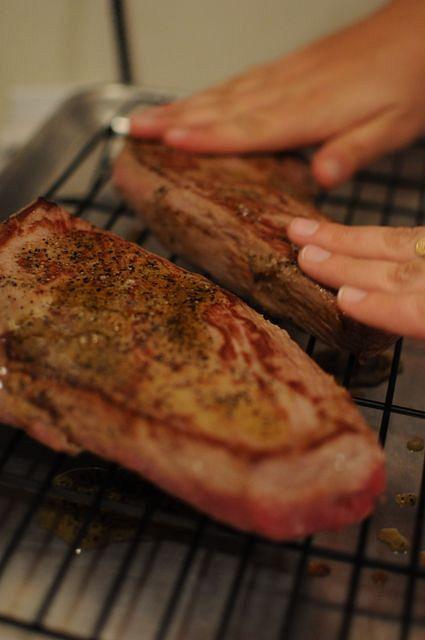 Comme ca.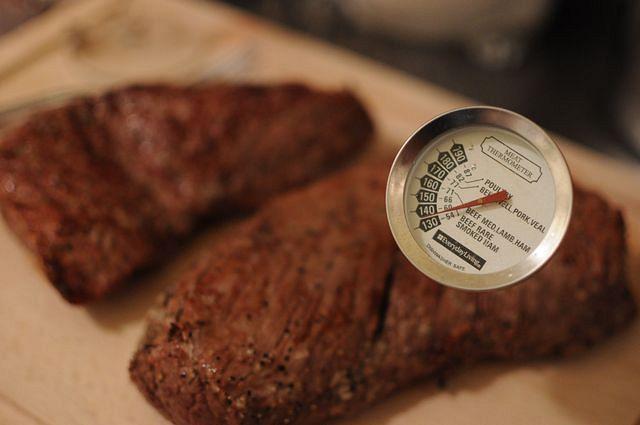 Cook for a bit. Do not overcook!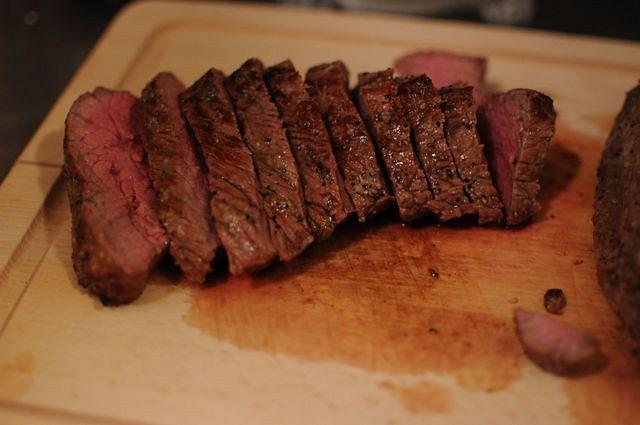 Perfect.
Now, the cheese bread…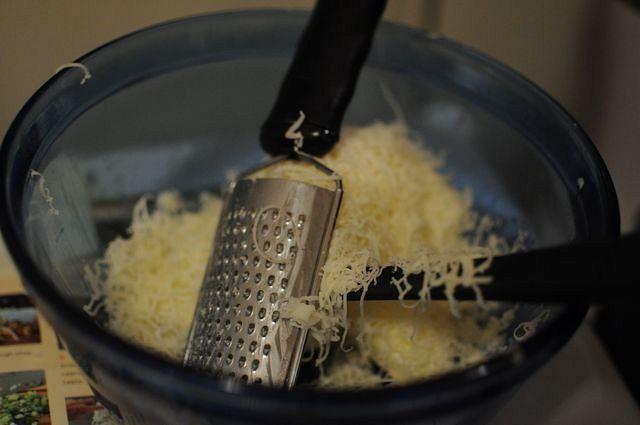 Grate some cheese.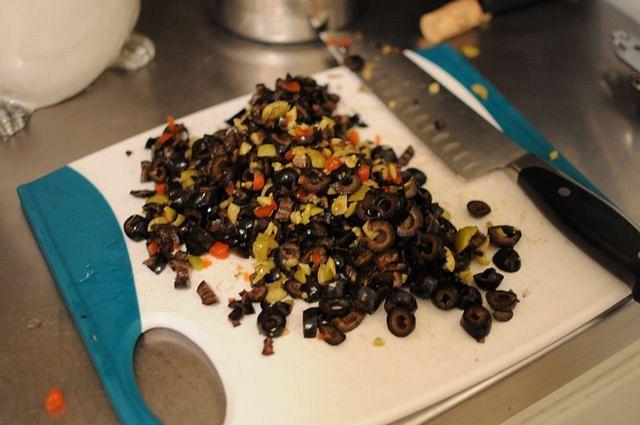 Chop up some olives. I find this disgusting, but Jennie likes them. And I try my best. Eating the occasional olive is one of those things I do because I really really like Jennie. Just like she occasionally allows me to use cilantro. Life is all about compromise.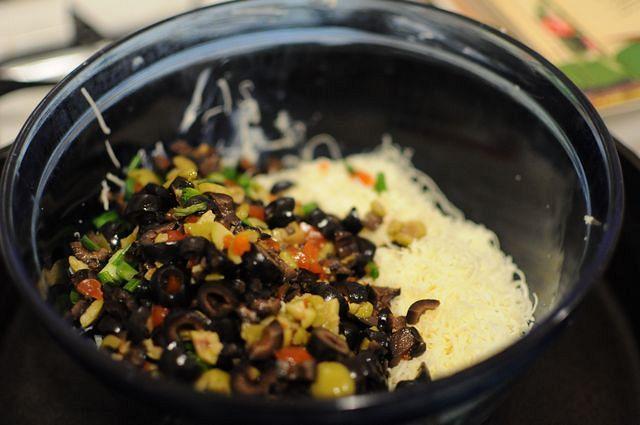 Toss in some other ingredients, possibly including mayonnaise…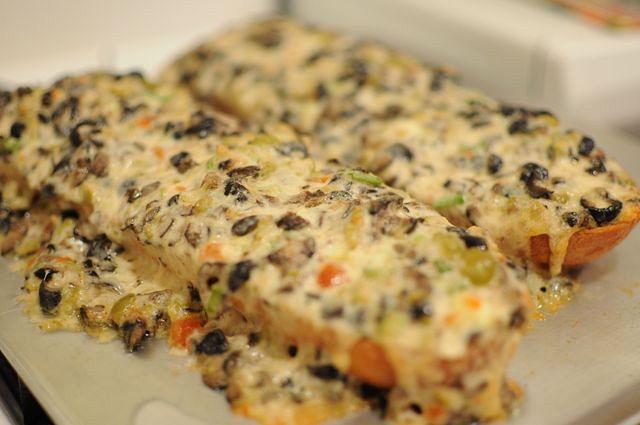 and bake for a bit!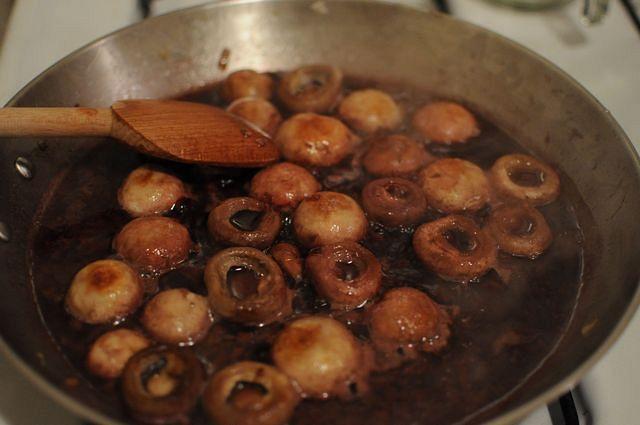 We were also supposed to make PW's burgundy mushrooms, but when we realized they took NINE HOURS, we opted instead for my father's much simpler 1 hour recipe. Because I really wanted mushrooms, one way or another.
Delicious!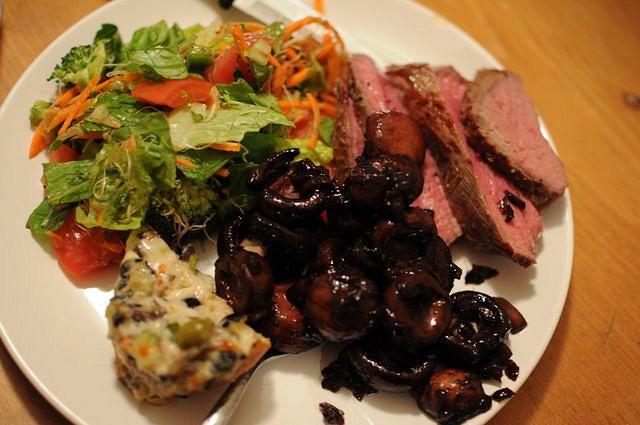 This is my plate. Notice the tiniest piece of olive cheese bread ever. Sorry, PW, but not even you can make me like olives.
[addtoany]
Yum