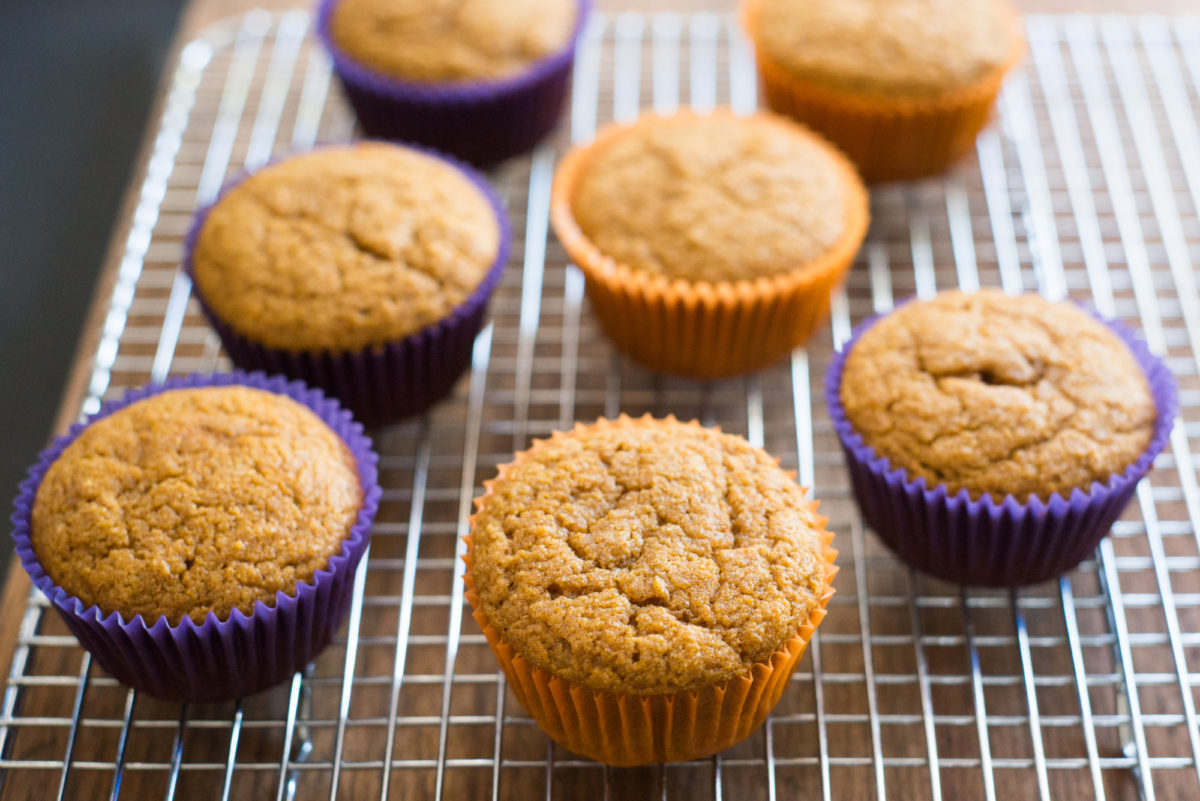 I've been putting pumpkin spice on everything I've made in the past few weeks, and I don't regret it. Cinnamon evokes a deep memory of autumn and walks in a breeze smelling of snow and crunching leaves. It brings me to walking through shallow puddles after a fall storm, the smell of those same leaves damp and clingy to the bottom of my shoes and pant legs; but then, into a warm kitchen for a cinnamony-something. Coffee, coffee cake, cider, cider donut…the list goes on.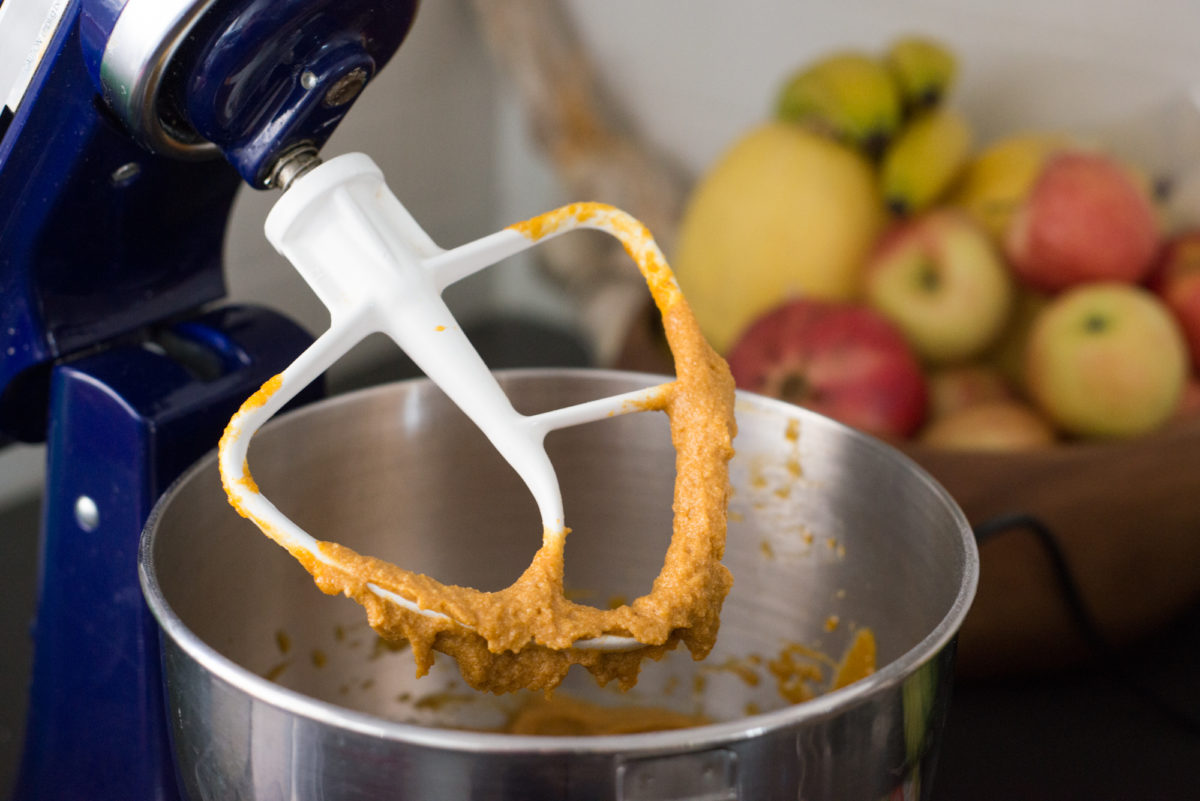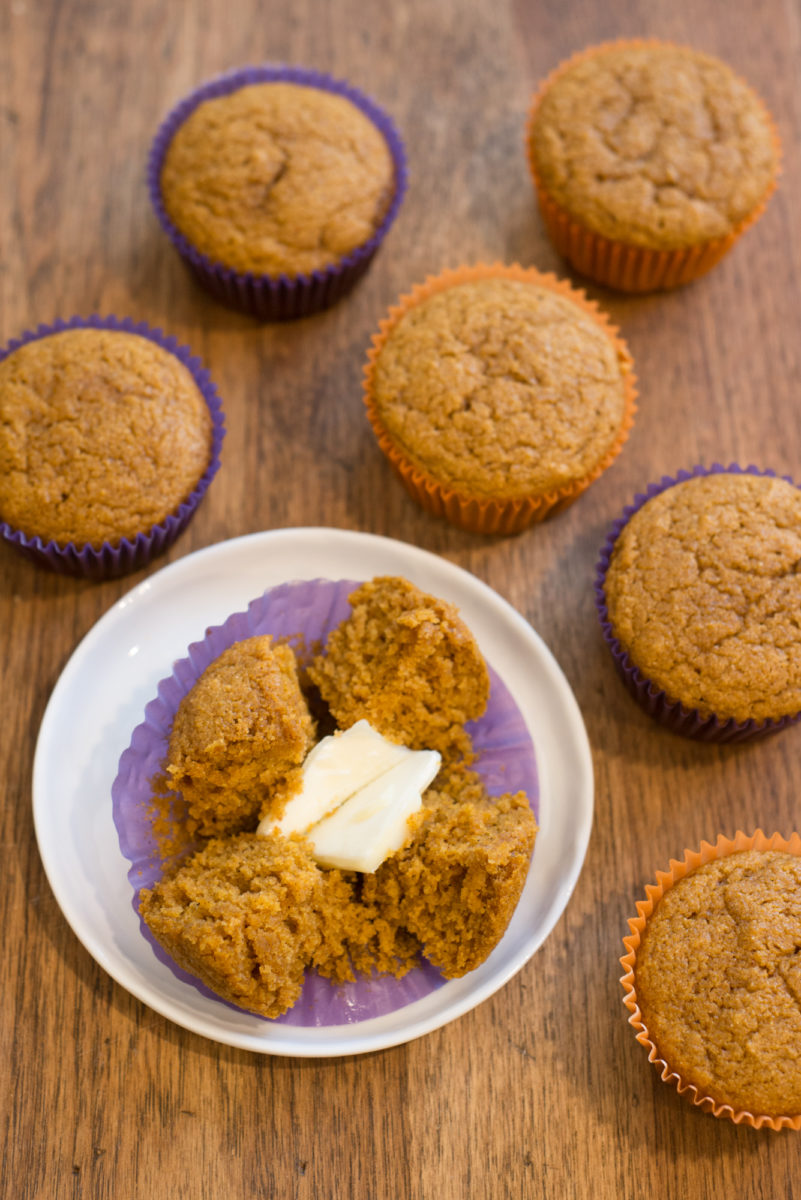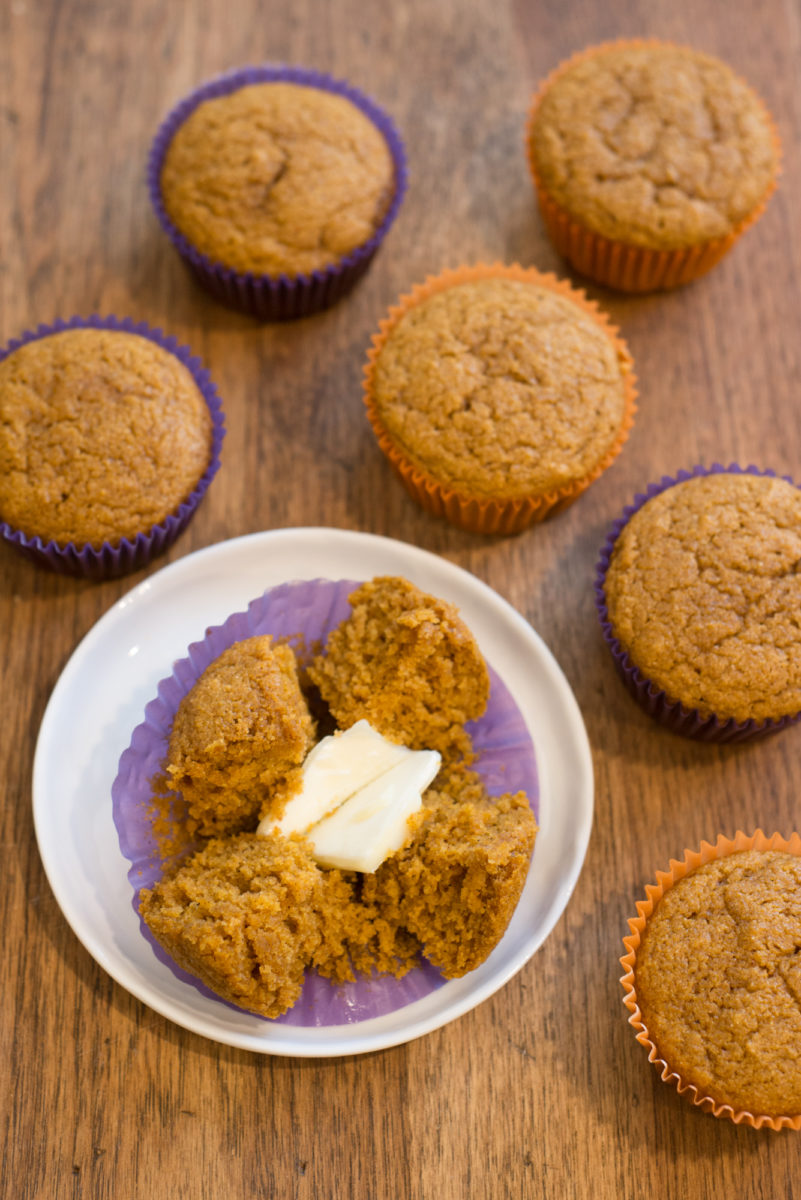 And so, with the beginning of October comes the need for me to grab the cinnamon-heavy pumpkin pie spice and go to town. Although I live in a place now where the rains will not come and the air will never quite smell of impending snow, I'd still like to think a hot glass of cider and a pumpkin muffin toasted with butter are the sure signs that cold days are here to stay.
These Pumpkin Muffins are perfect for breakfast on the go – I grabbed one every morning as I headed out the door after a few minutes in the toaster oven. They're great with our without butter, or a little drizzle of honey. Reheated something magical happens to the tops of them.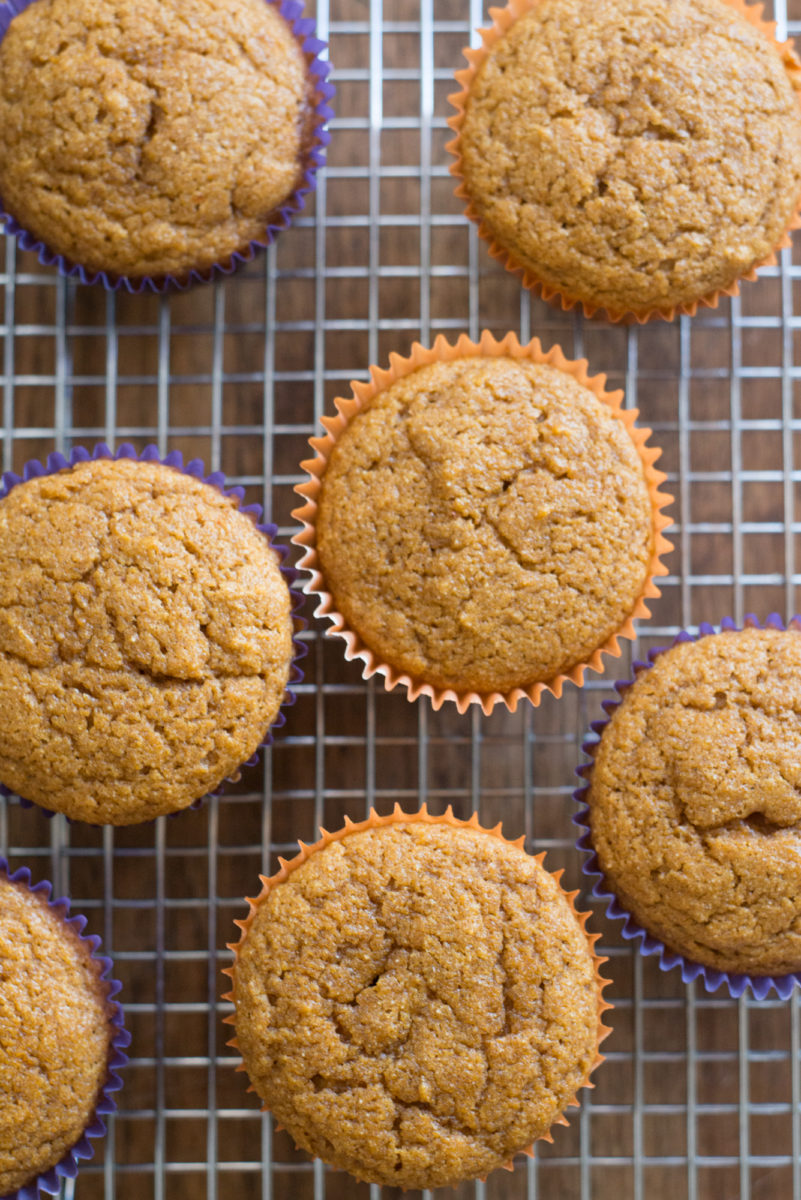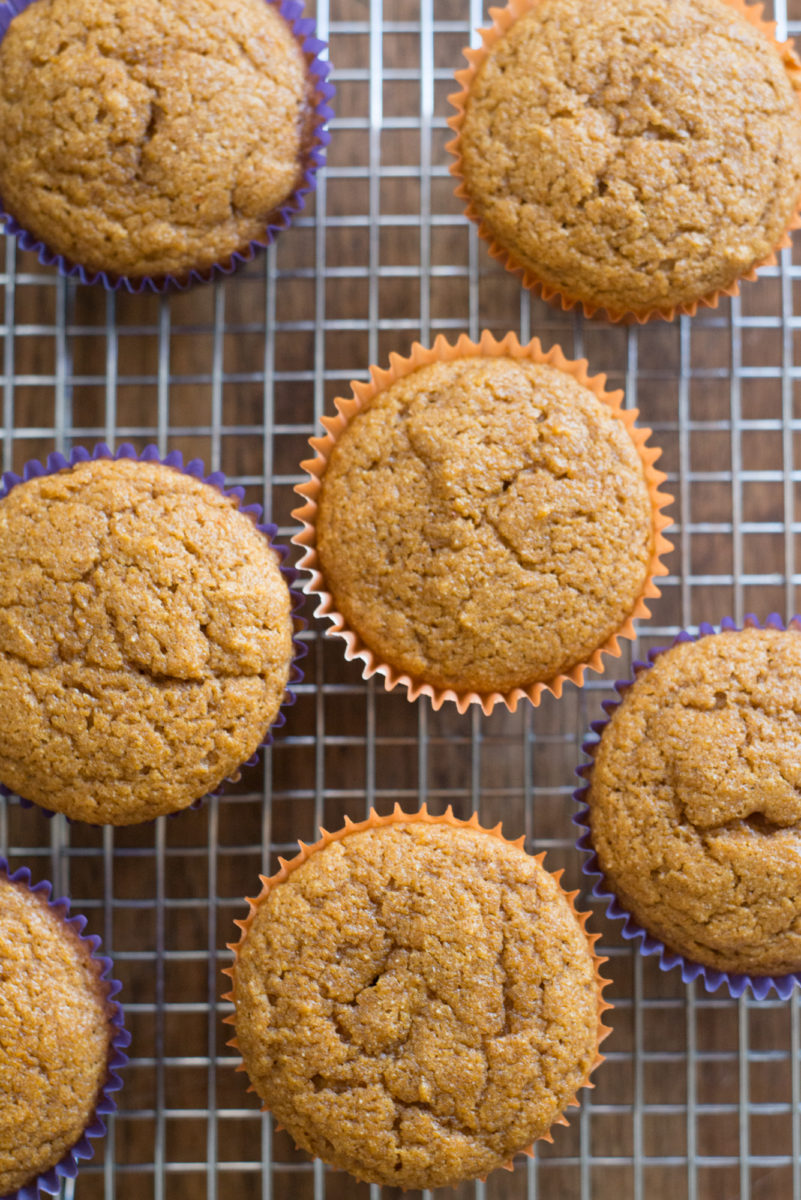 The recipe is below – feel free to get crazy and add some apple chunks, some cardamon spice into the mix, or even add chocolate chips for an ultimate treat! Note: the recipe below makes just 7 muffins, because that was enough for a week since I was the one eating 'em. If you want, go ahead and double the recipe and they'll be just as great.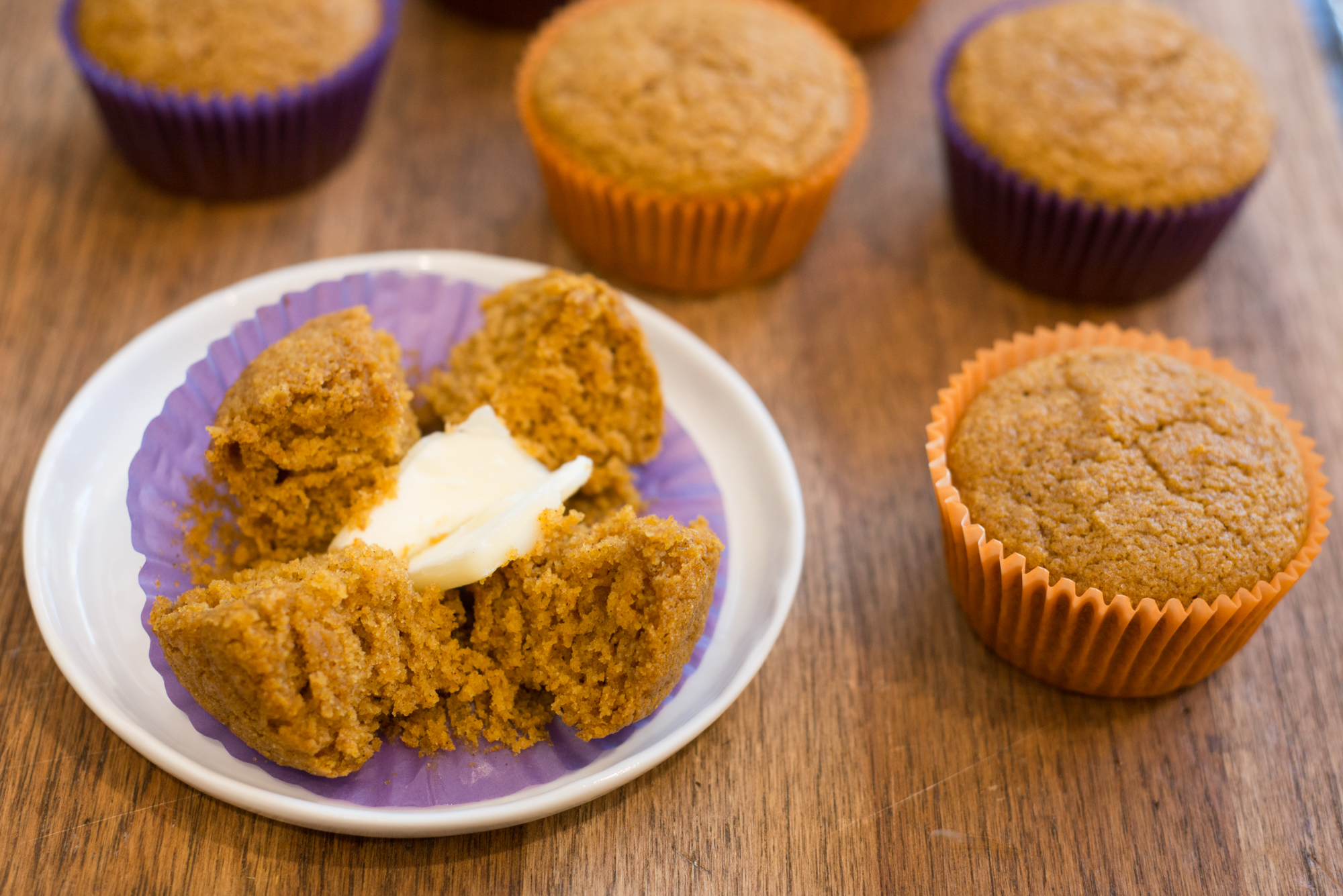 Type: Baking, Breakfast
Author: Jennie
Oven Temperature: 350°
Difficulty: Intermediate
Prep Time: 10 minutes
Cook Time: 30 minutes
Servings: 7 Muffins
Ingredients
3/4 cup all-purpose flour
1/2 teaspoon baking powder
1/2 cup pumpkin pureé
3 tablespoon coconut oil
1 large egg
1/2 teaspoon pumpkin pie spice
1/4 teaspoon baking soda
1/3 cup plus 2 teaspoon sugar
1/4 teaspoon salt
1/2 teaspoon cinnamon
Directions
Preheat oven to 350.

Mix flour and baking powder together in a small bowl.

In a medium sized bowl, whisk together pumpkin, oil, eggs, pumpkin pie spice, 1/3 cup sugar, baking soda, and salt in a large bowl until smooth, then whisk in flour mixture until just combined.

Stir together cinnamon and remaining sugar in the flour bowl.

Divide batter among muffin cups (each should be about three-fourths full), then sprinkle tops with cinnamon-sugar mixture. Bake until puffed and golden brown and wooden pick or skewer inserted into the center of a muffin comes out clean, 30 minutes.

Cool in pan on a rack five minutes, then transfer muffins from pan to rack and cool to warm or room temperature.
[addtoany]
Yum