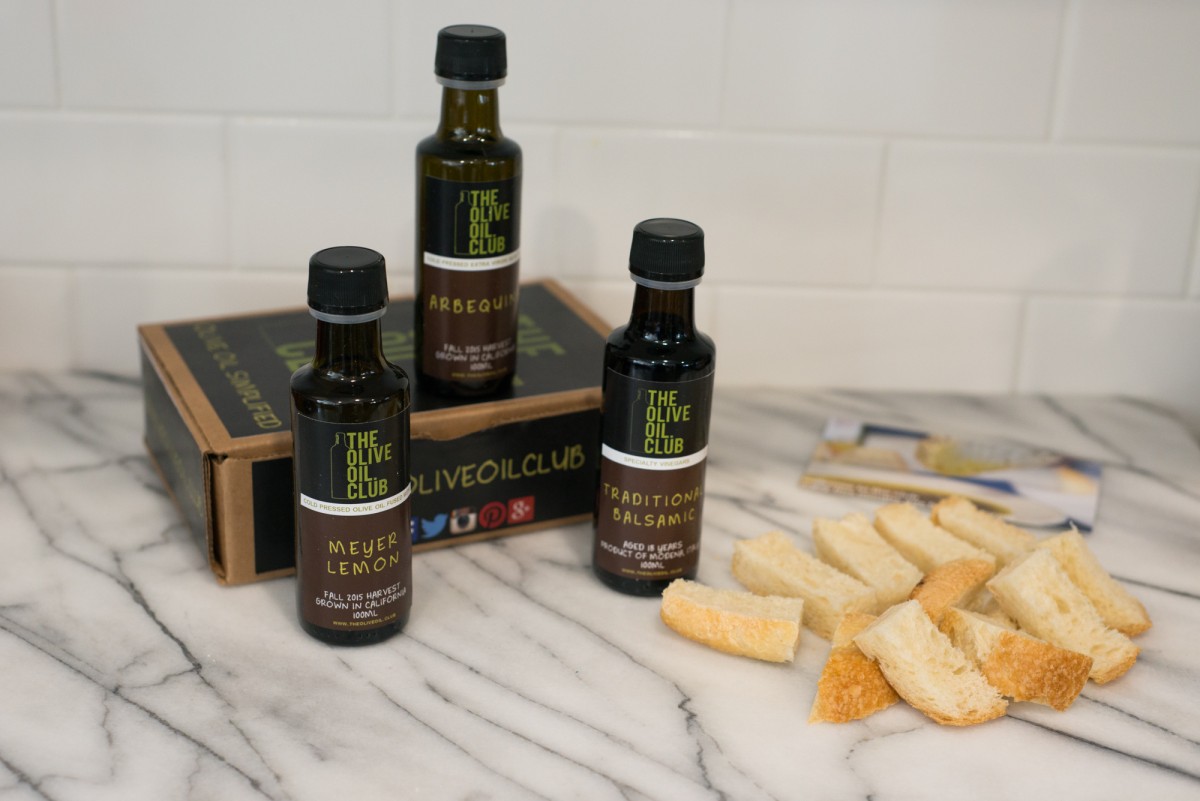 Christmas is THIS WEEK and if you're anything like me, you just finished Christmas shopping (or are almost done, you swear.) I wanted to expand on one of the gift ideas I told you about a few posts back – the Olive Oil Club. They're a monthly subscription that you can gift for $25 a month, and you get a couple of olive oils and a balsamic to go along with your oils.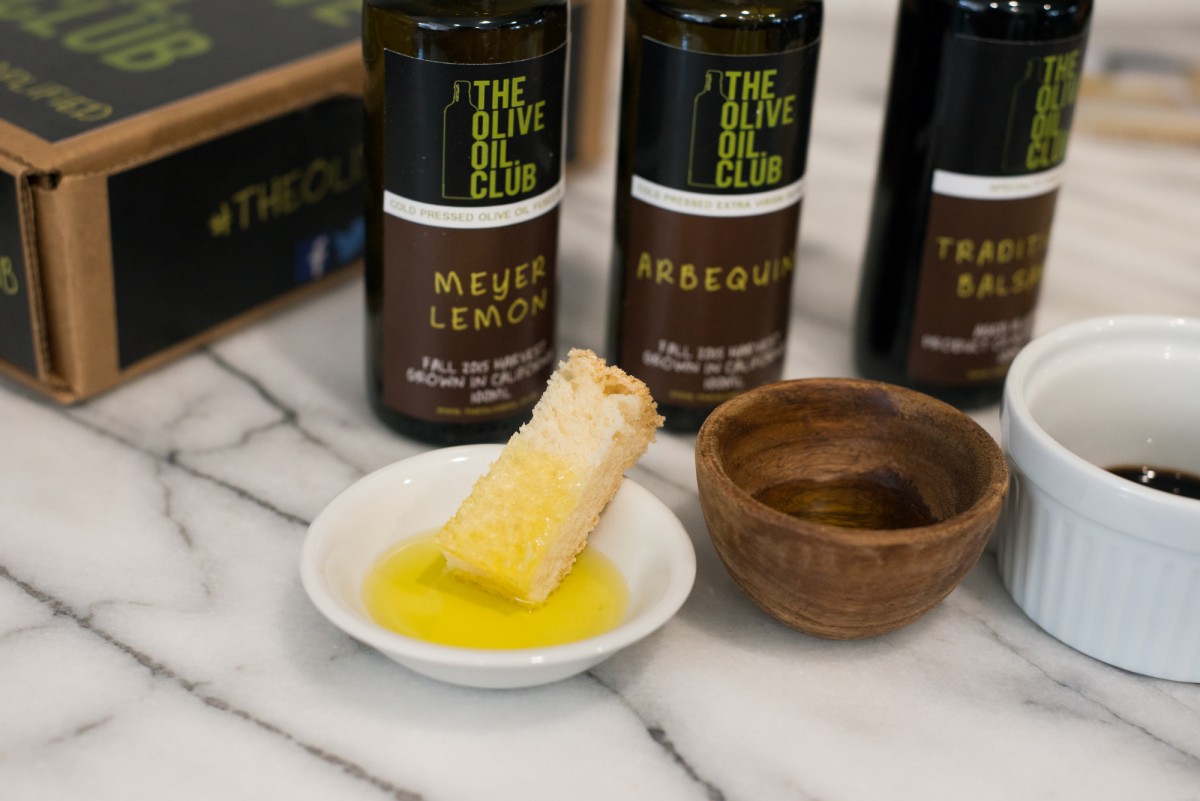 The Olive Oil Club was kind enough to send me a box to sample and you guys, it's delicious! I mean, what's not to love about olive oil? I love the idea of getting a monthly supply of something I already use regularly with different flavors to try, and I know if you have a home cook they'd probably be in to this, too.
I use olive oil regularly (aka almost every day) and try to buy the best kind I can afford, because I know how important it is to get high quality oil. If you're interested in more about the history and world of olive oil, I also recommend to you "Extra Virginity: The Sublime and Scandalous World of Olive Oil."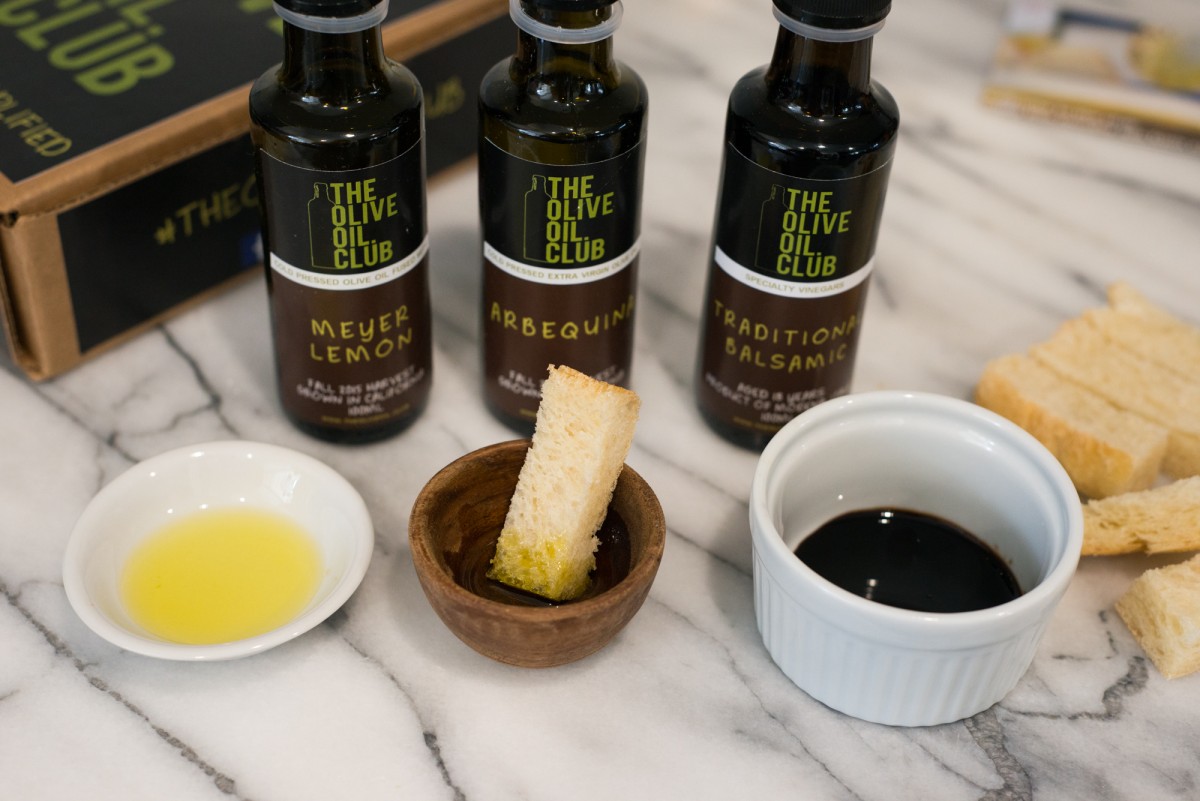 If you want to get a sampler to try you can do that on their site, too, if you're not quite ready to commit to a subscription.
PSST! The Olive Oil Club sent me a complimentary box to sample, but my thoughts are all my own.
Yum