I know you have been waiting with bated breath for the final product of the rose cake. Well, I aim to please, so here we go.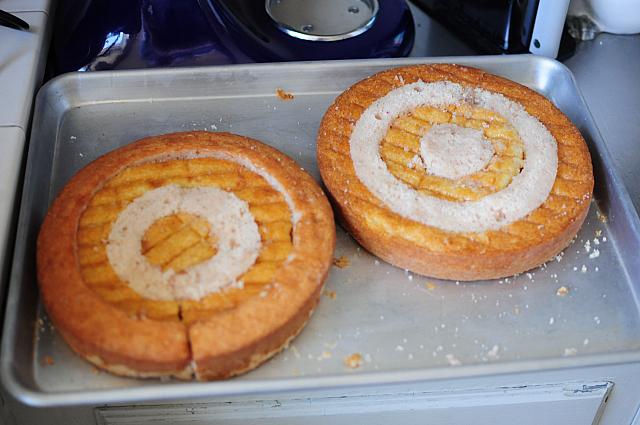 These are the cakes. As I mentioned before, because the strawberry cake didn't make two layers, we're going to end up with a checkerboard cake.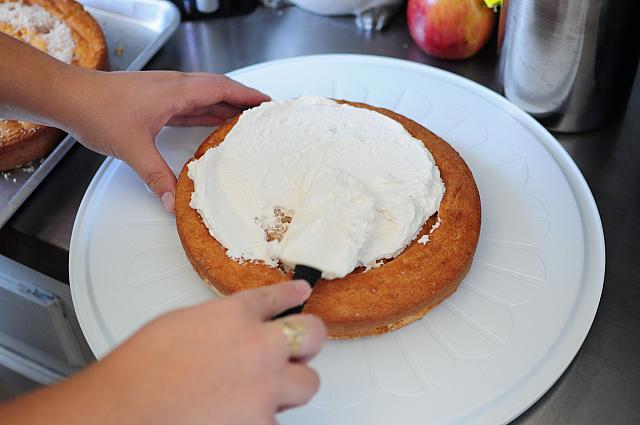 So I made my own frosting this time, from this recipe. I did use Crisco, but I also used real vanilla. Imitation? I think not.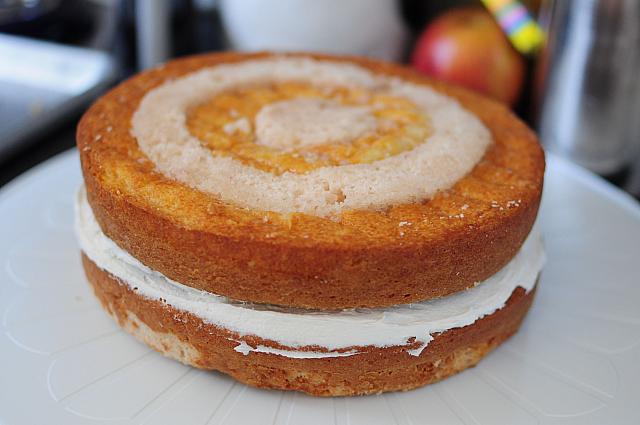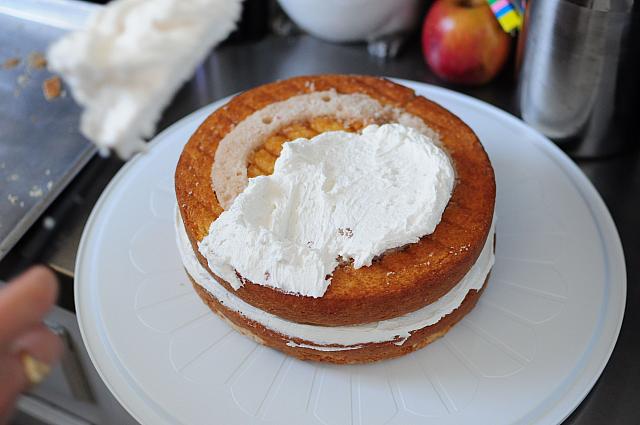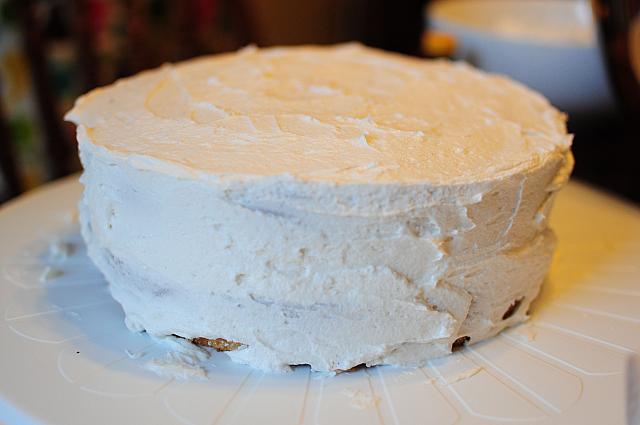 My crumb coat. Or dirty ice, as I like to call it. And like Buddy likes to call it. Which leads Jeff to roll his eyes and me to break into my best east coast Italiano accent, complete with "then you cover it with fon-daaant."
We then moved to the girls' apartment where I commandeered Mary and Jessica to take photos. Thanks ladies!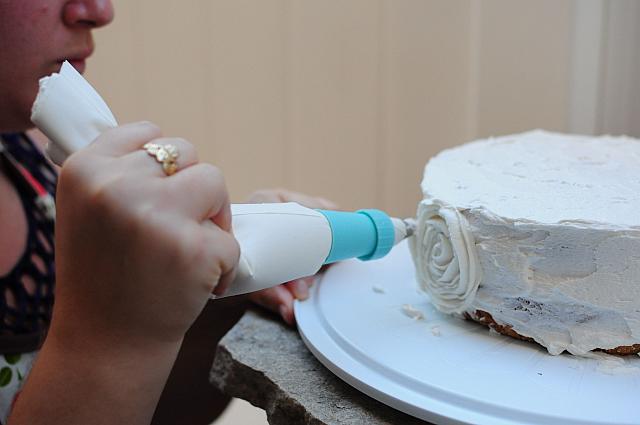 You can already see in this photograph how much better the roses were holding up, compared to the other frosting recipe I used.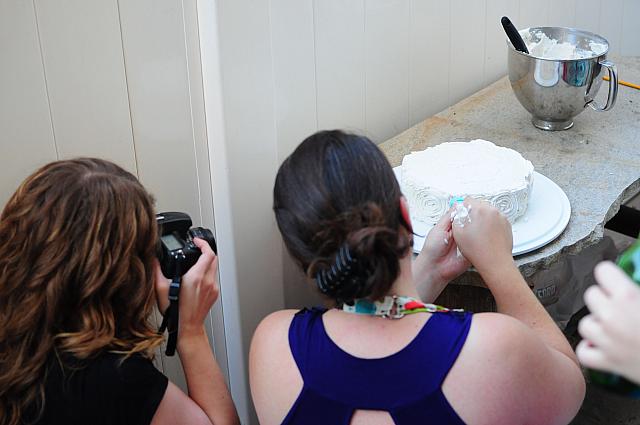 I would just like to note that we are outside at this point, as the light is better.
The things we do for the light.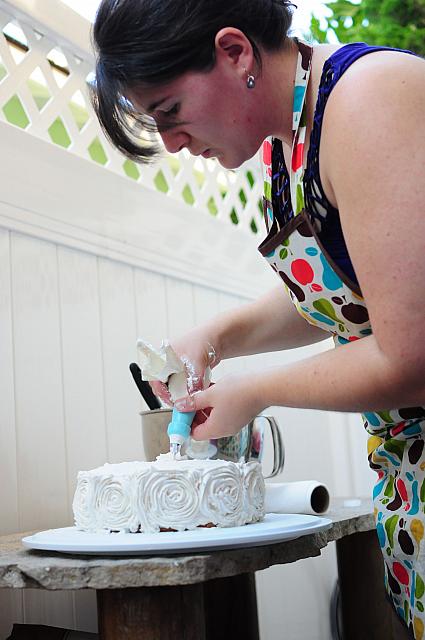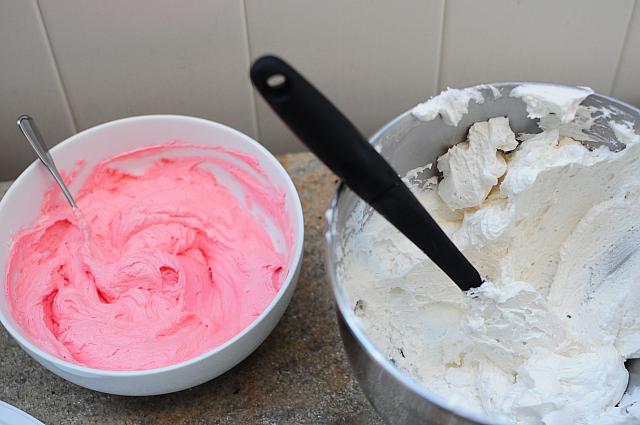 I figured I'd use pink icing since that was also the color of the cake inside. So darling!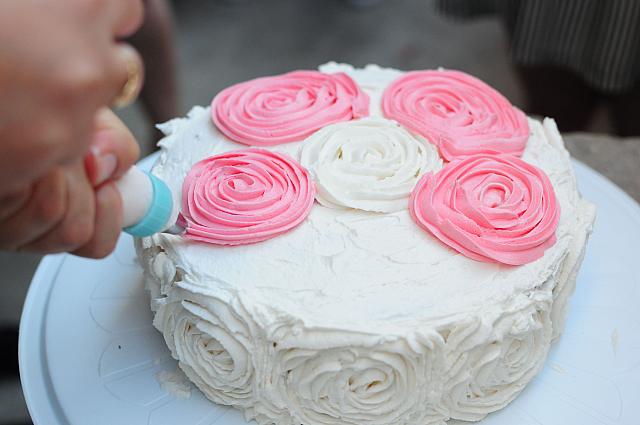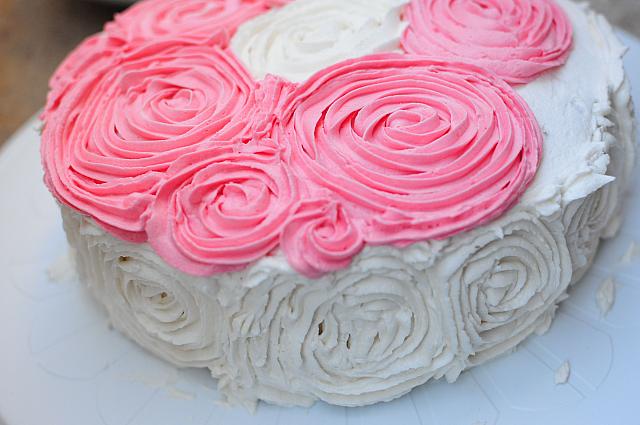 This is the completed cake. Don't worry, there is a video tutorial coming of how to make the roses, and luckily, we obviously had a photo shoot to showcase the birthday girl and her cake!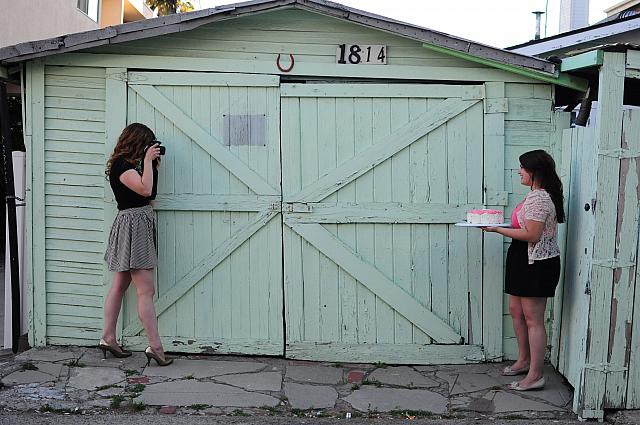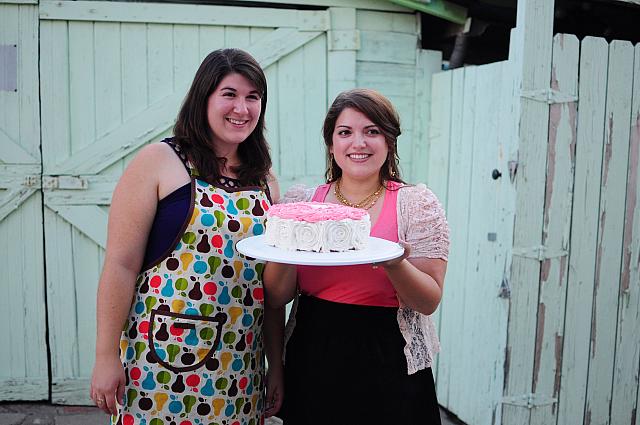 The birthday girl and me!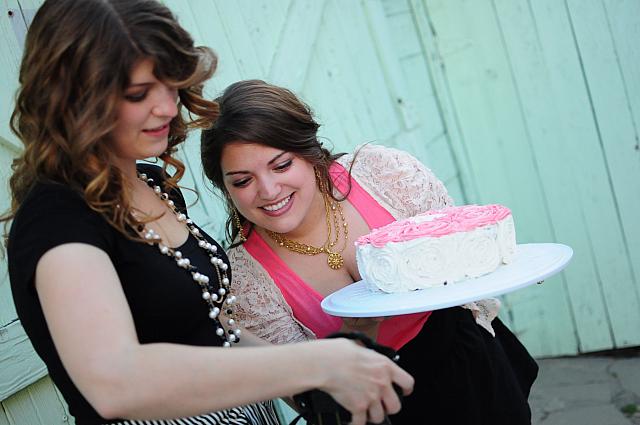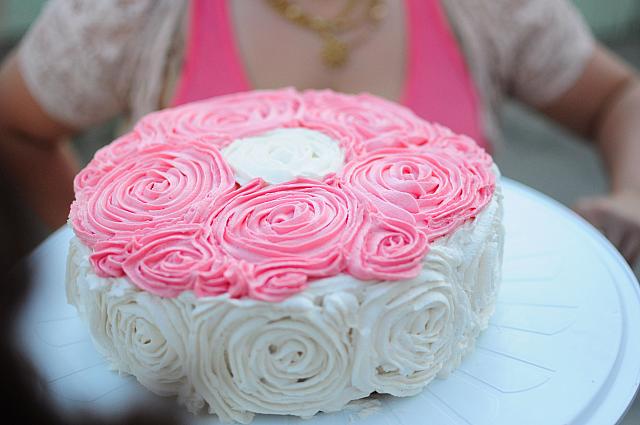 Photos of the inside of the cake to come!
[addtoany]
Yum