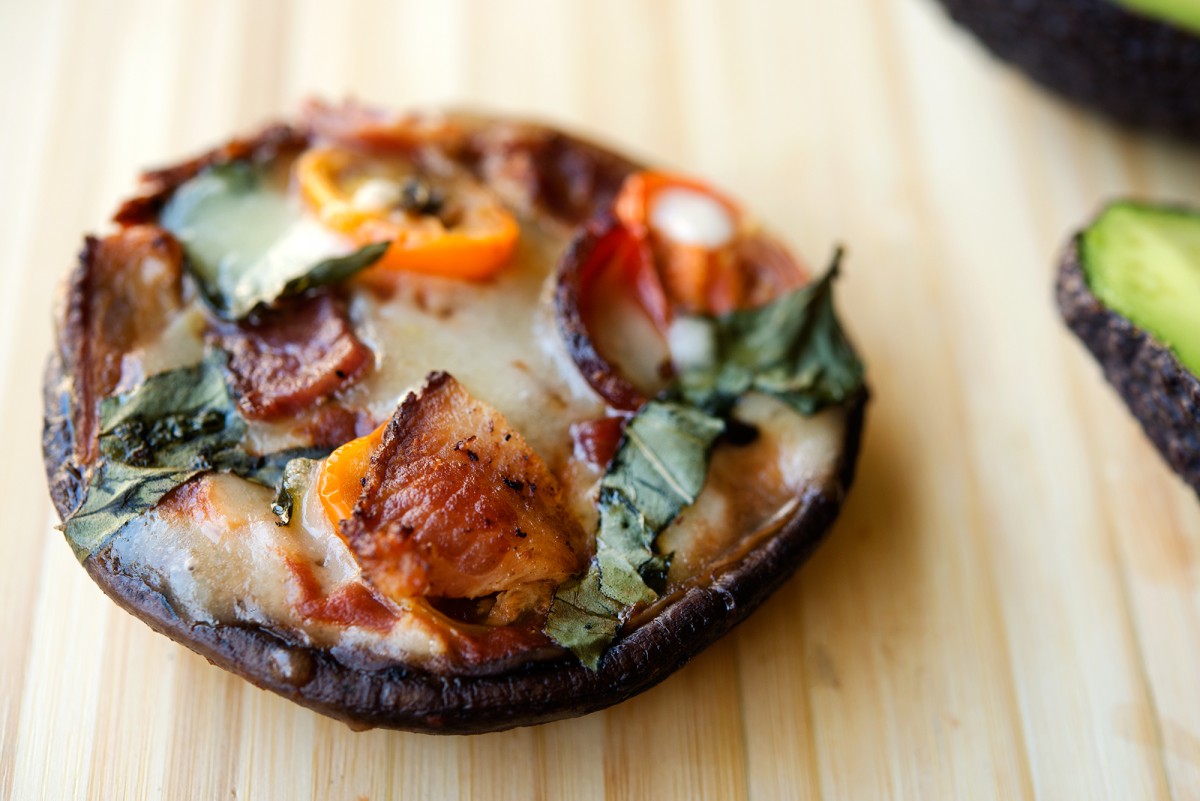 This is the way a gluten-free mind works: what can I use as a receptacle to hold my pizza toppings?
I have to admit for awhile I would just roll pepperoni around a mozzarella stick and call it a day. It's true there are some simply fabulous GF pizza crusts out there. But for today I didn't want to deal with flour mixtures or anything from the freezer section.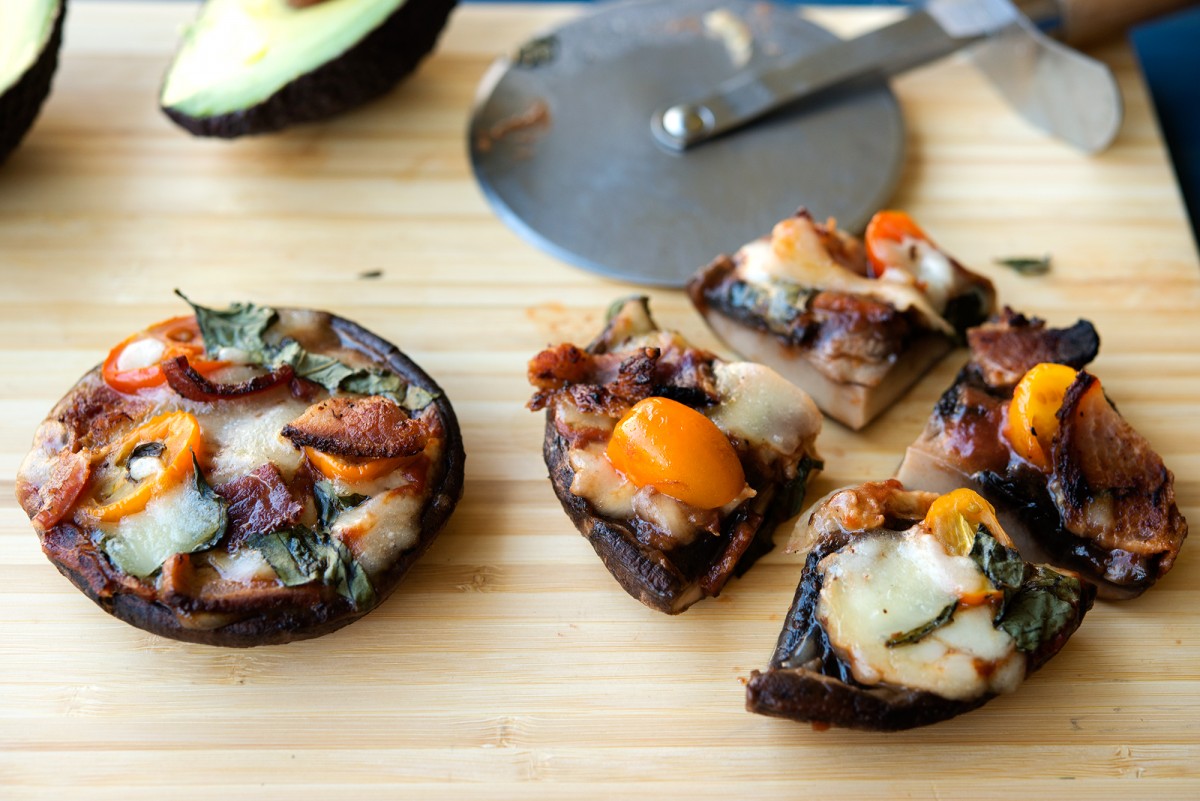 And then I realized that the vegetarians had it figured out all along. For years vegetarians and mushroom fanatics have been using portobellos as a burger replacement. Today I decided this lovely shroom was due for an upgrade to pizza crust.
And boy did it ever deliver. Portobellos have that fantastic flavor that is somehow both strong and compliant to the foods around it. I took my first bite way before I should have and scalded the good gracious out of my mouth. But (and I don't say this lightly because my tongue was approximately 375 degrees) it was worth it.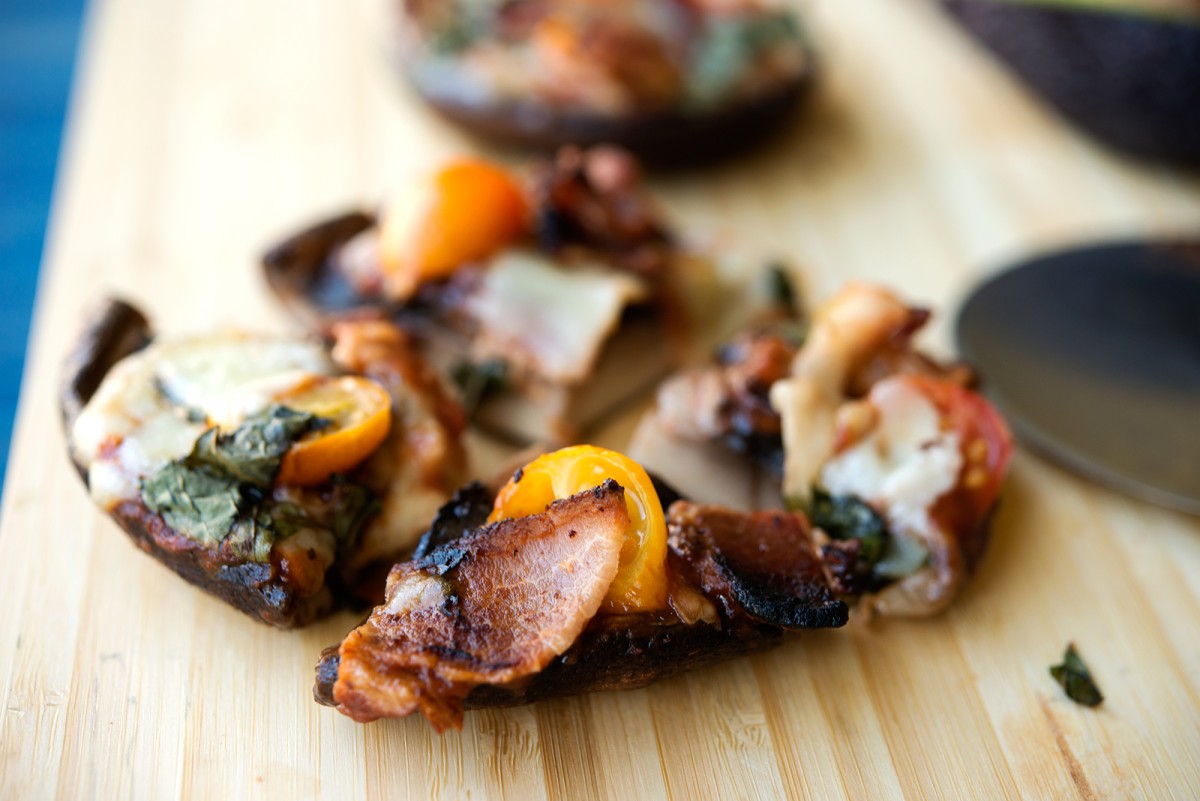 Ingredients
1 large Portobello mushroom
1 tbsp pizza sauce
½ cup mozzarella cheese
*your toppings of choice! I used:
sliced cherry tomatoes
pre-cooked bacon
chopped basil
Directions
1. Preheat oven to 375.
2. Rinse Portobello mushrooms and place on a greased baking tray.
3. Bake the mushrooms alone for 10 minutes, flipping them after 5.
4. Remove from oven and top however you like! I added pizza sauce first then mozzarella cheese, tomatoes, bacon, basil and then more cheese for good measure.
5. Bake for 10 more minutes or until the toppings are crispy and the cheese melted.
6. Remove from oven and let cool (use caution!).
7. Eat with a GF beer or hard cider and it'll be like you aren't dietly challenged at all!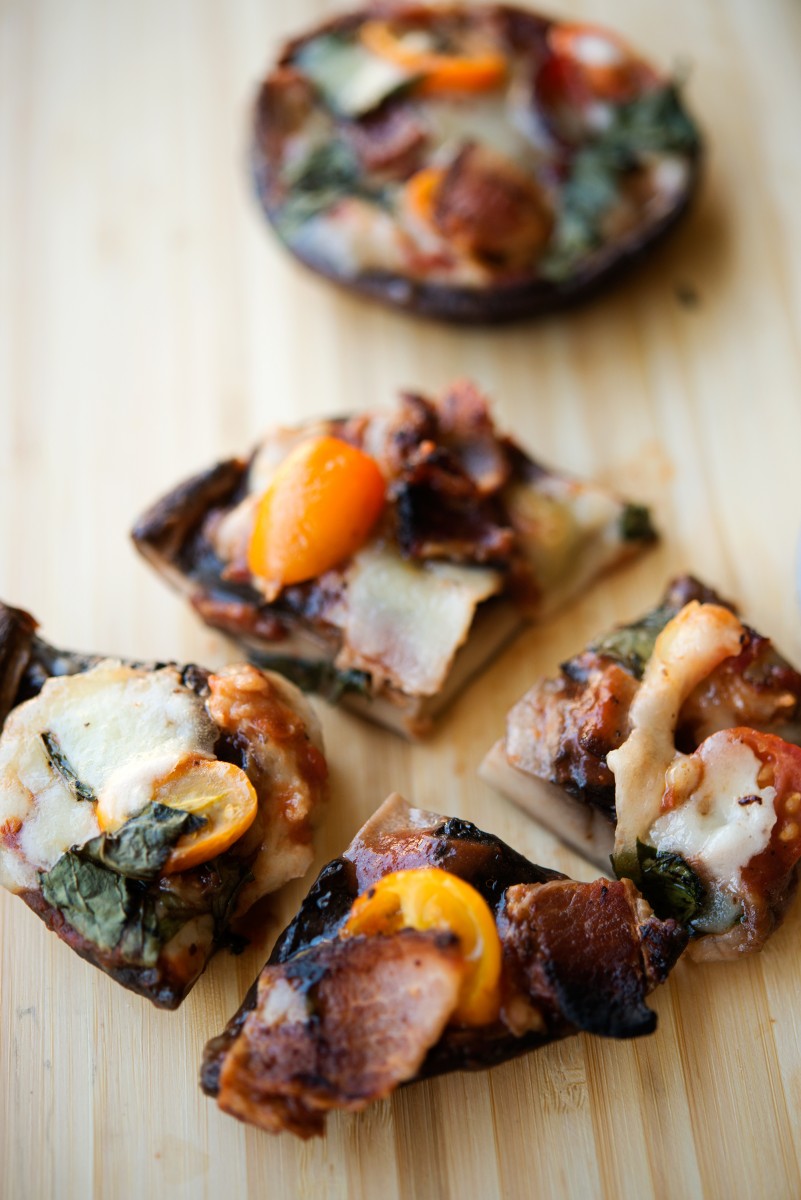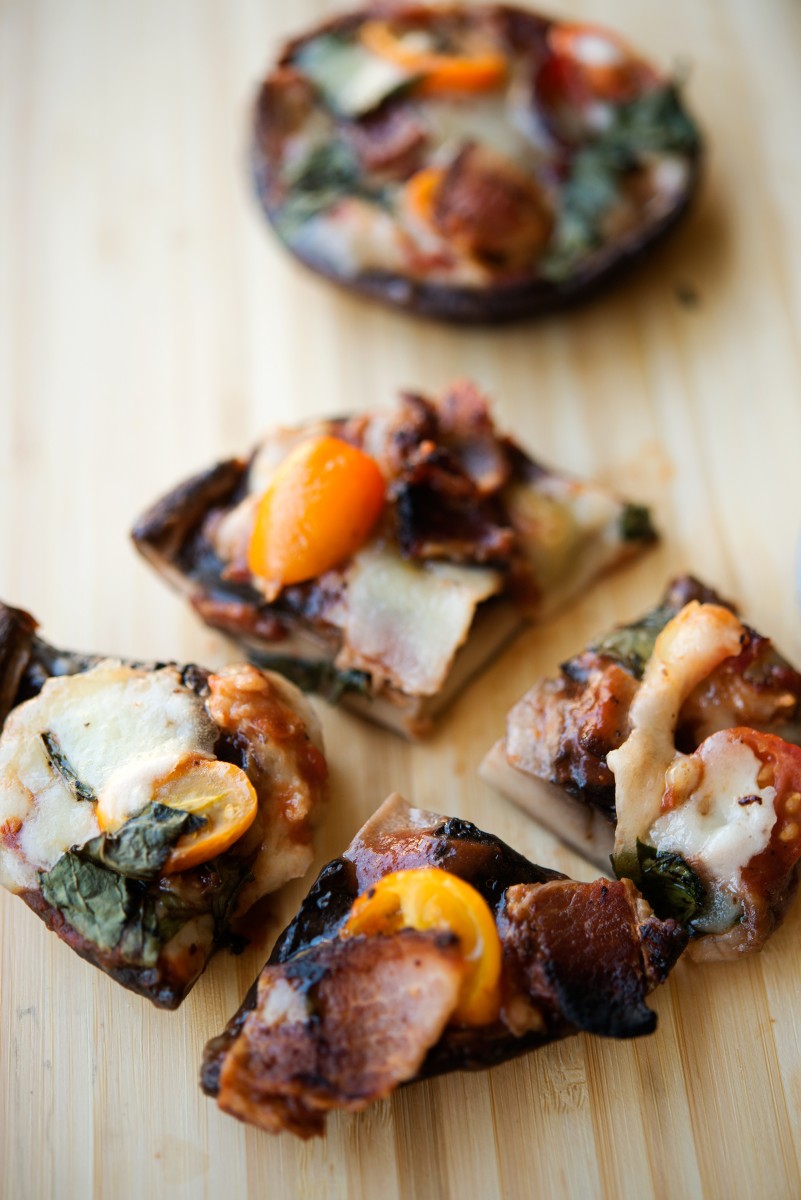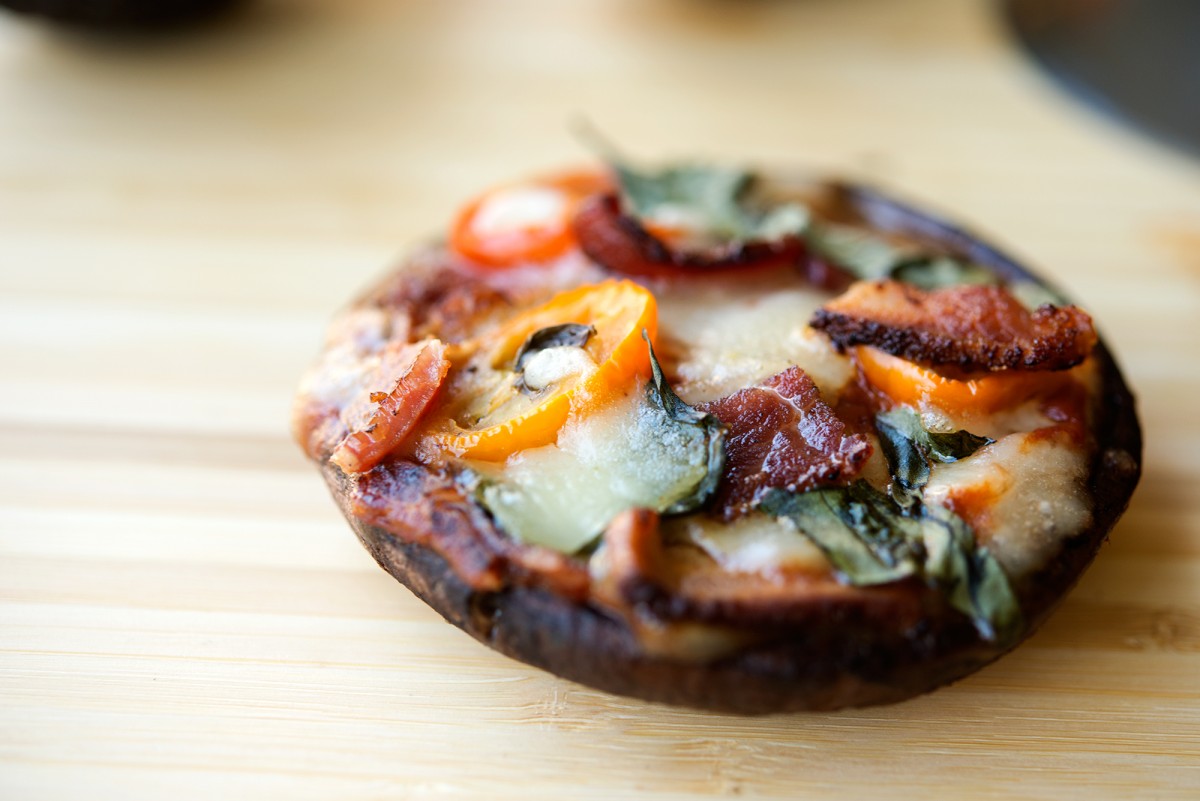 What is your favorite way to make pizza gluten free? 
[addtoany]
Yum