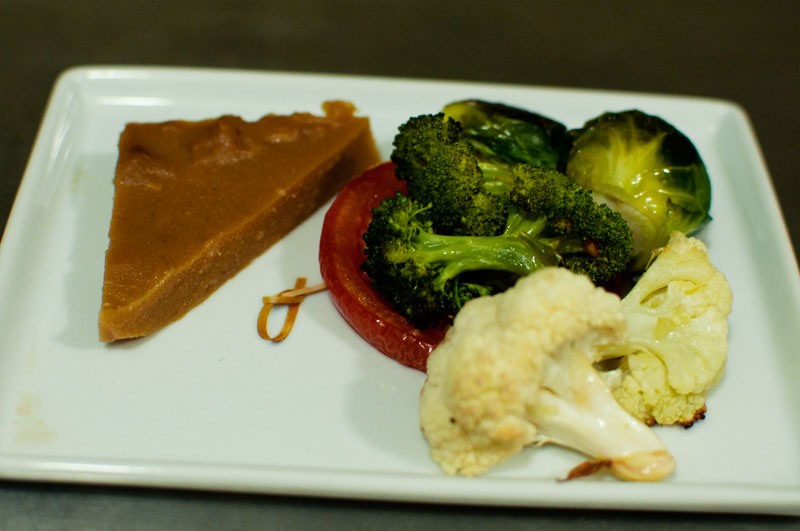 Becca has been asking forever that we make our own polenta, so one day recently we did just that. It was so easy and delicious that I think I'll just continue making it homemade, thank you very much!
We used Alton Brown's Savory Polenta, using vegetable stock in place of chicken stock.
Here's what you need: onion, garlic, corn meal, stock, olive oil, butter, salt, pepper, parm cheese. Basically most things you may already have on hand.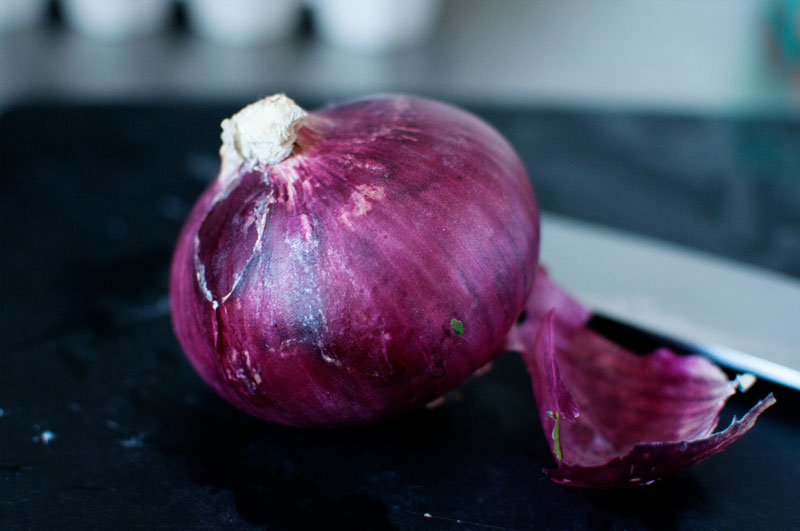 Start with an onion, of course! We used about half of this red onion.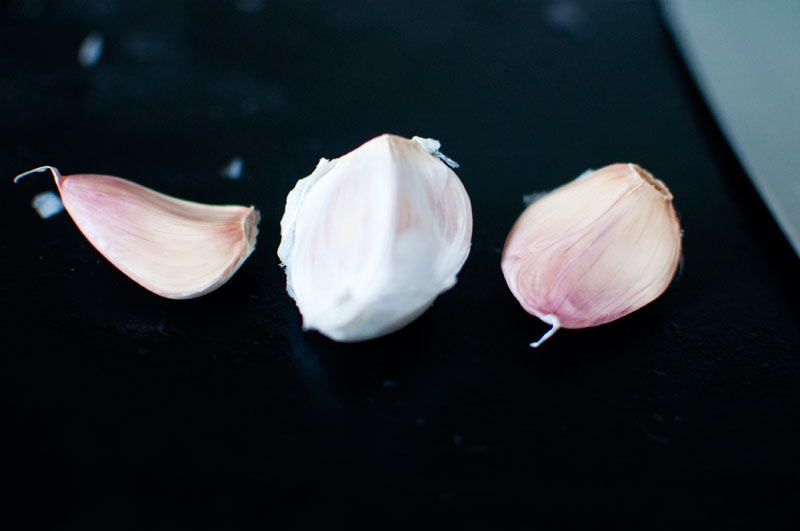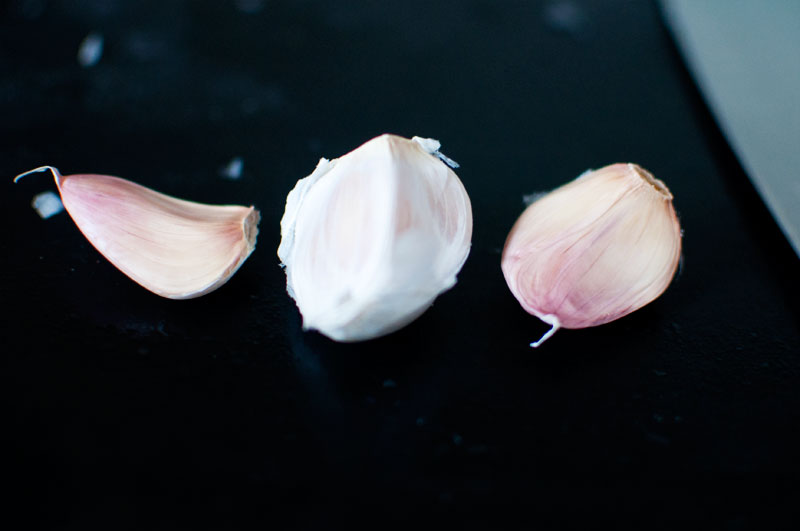 And, obviously, garlic. It called for two cloves, so obviously I used three.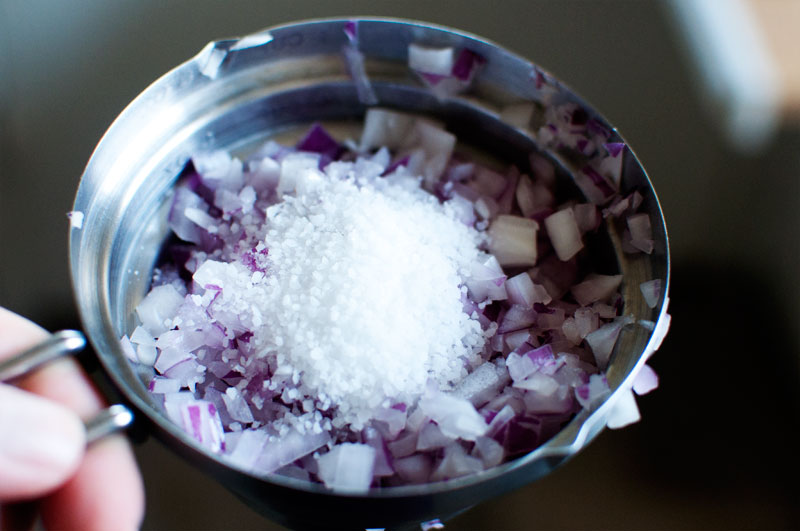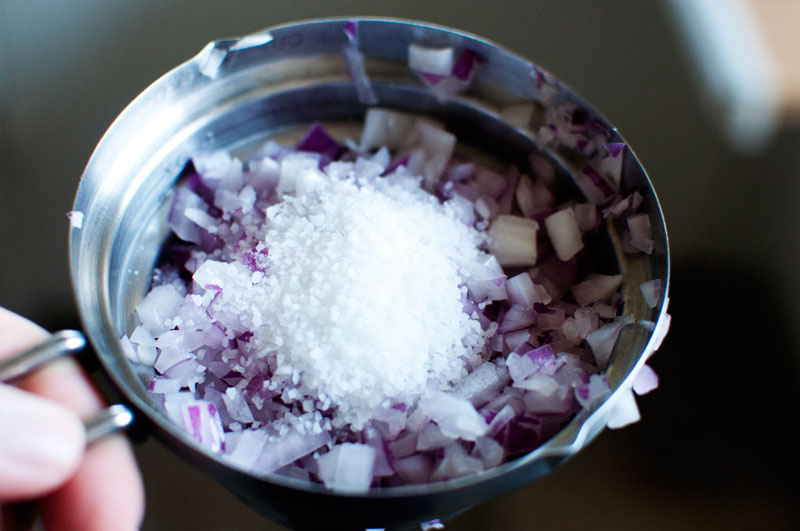 You take your red onion, and you stick it in your medium-heat olive oil, with the salt. I thought this was strange, but maybe I've been sweating onions wrong all these years. (Liz, hello, help us out?)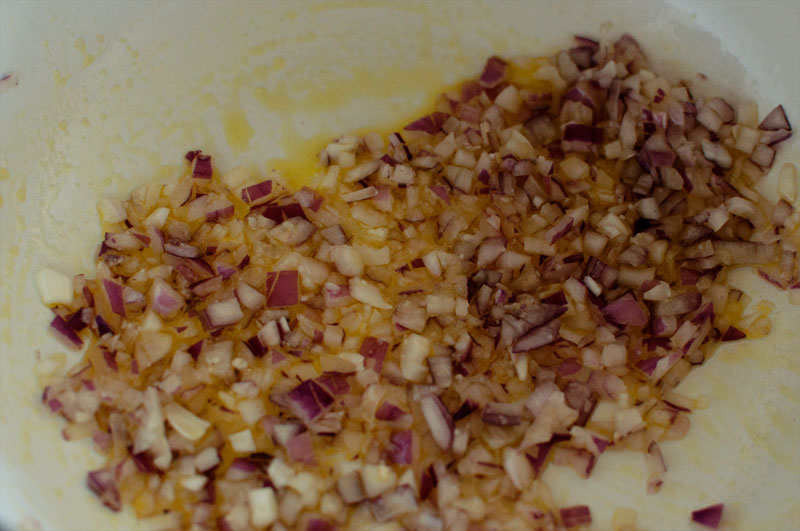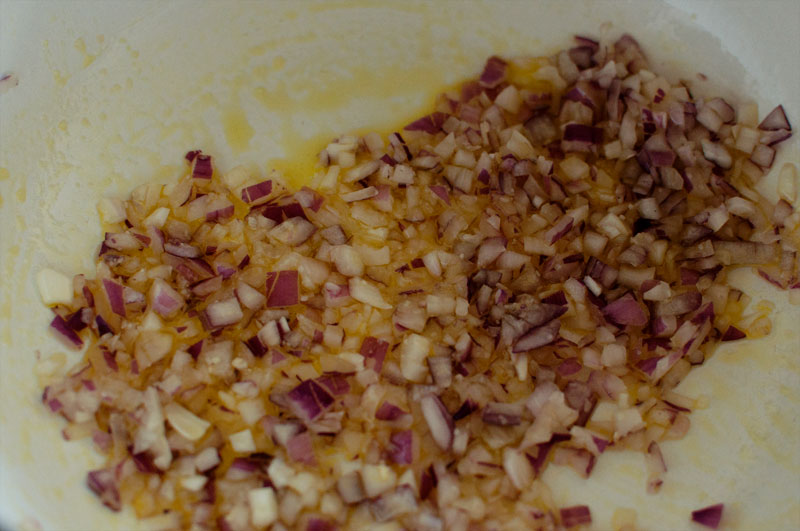 So let them sweat about four or five minutes, and then you're going to add your garlic for about two minutes.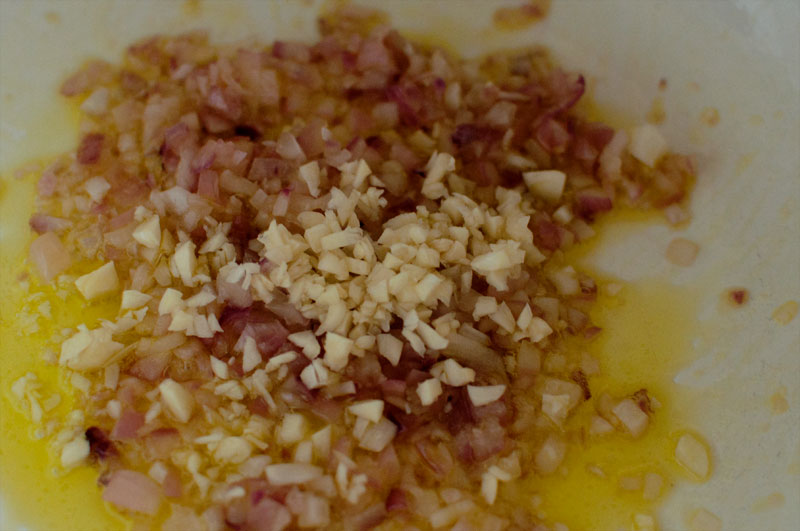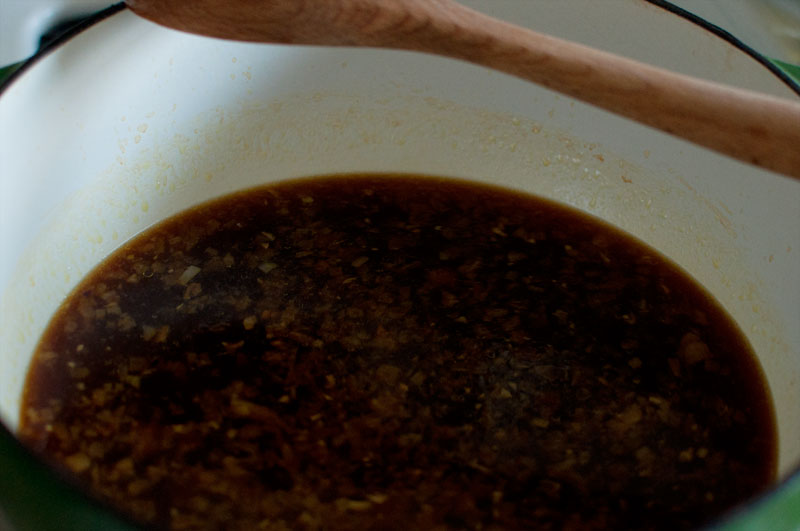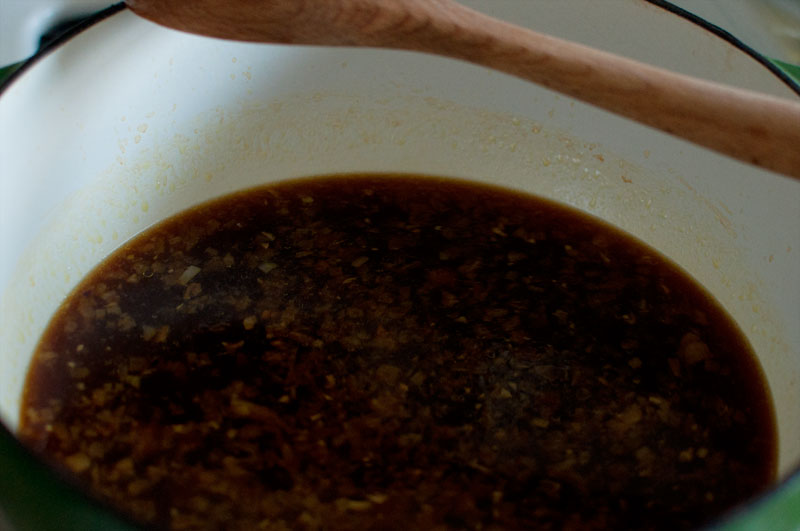 Then, add your stock. Not pictured: me adding the stock. Not sure why we missed that, but alas, we did. (Maybe because we were making macaroni and potato salad, too?) Bring that to a boil. Then, you're going to add the main ingredient: corn meal.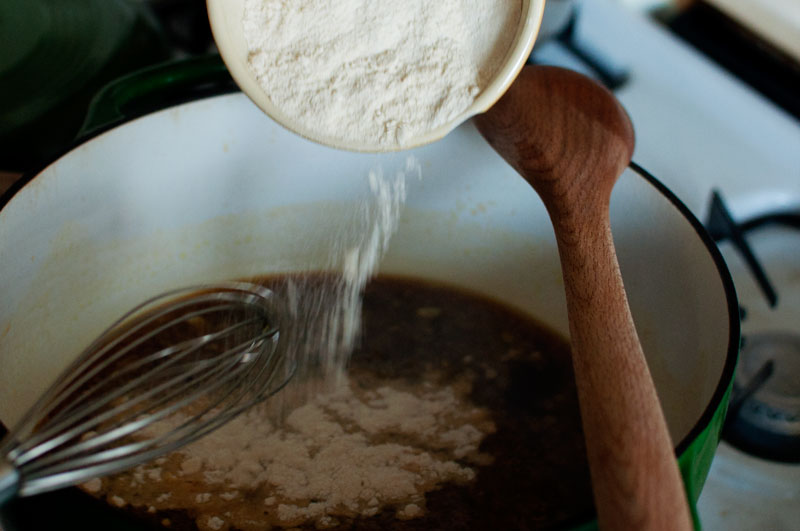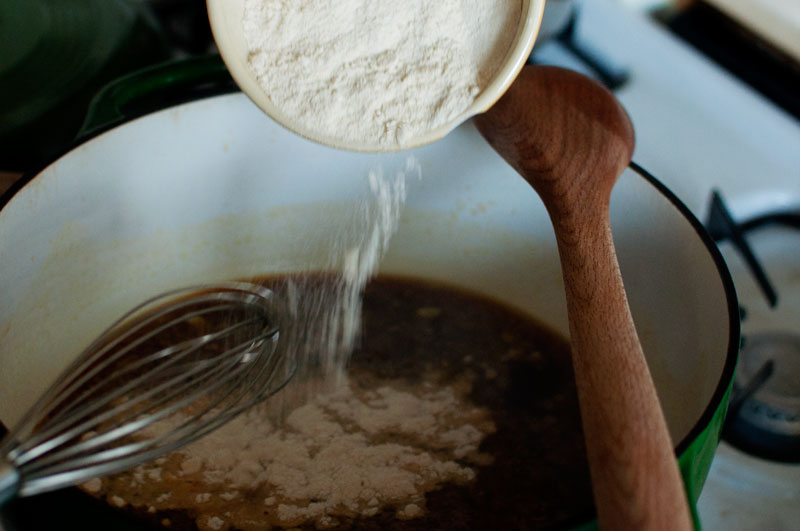 Add a cup of it, whilst whisking your concoction. Do not stop whisking, or it'll get lumpy, and no one wants that.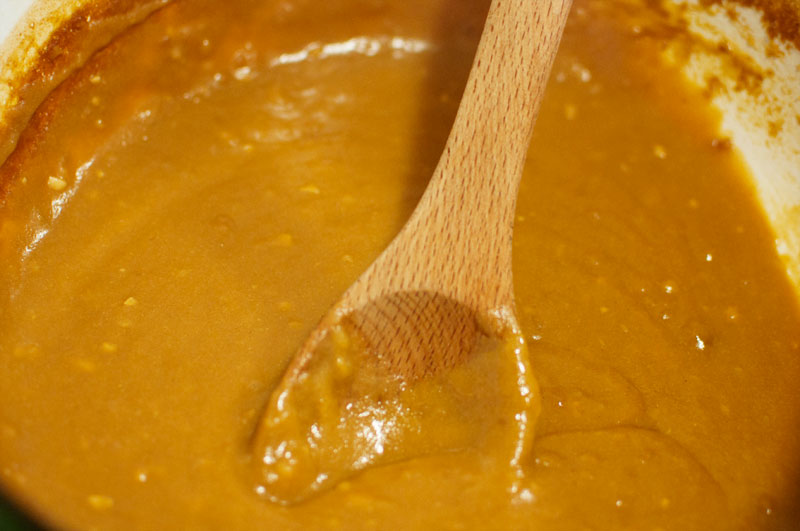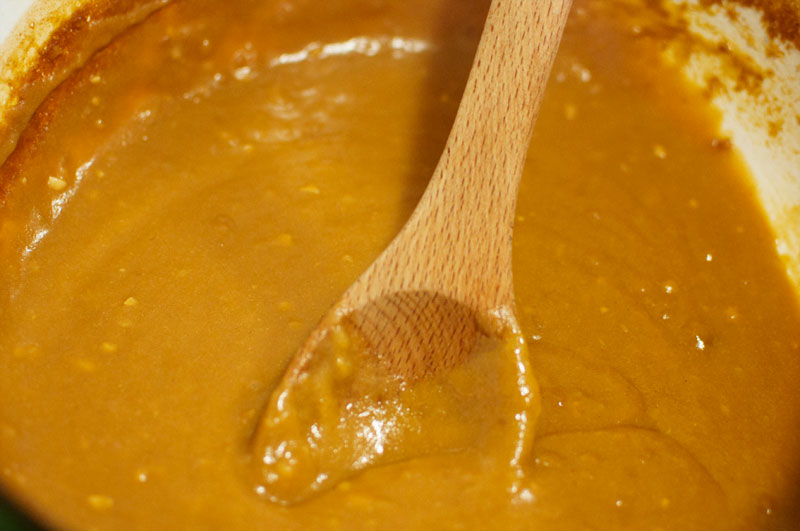 Now you'll have something like this. Stick it covered into an oven for about forty minutes, but make sure to stir every ten so that you prevent any lumps from forming! At this point, add butter and parm cheese, and then pour into a 9 x 13 dish, lined with parchment (you'll see why, soon!)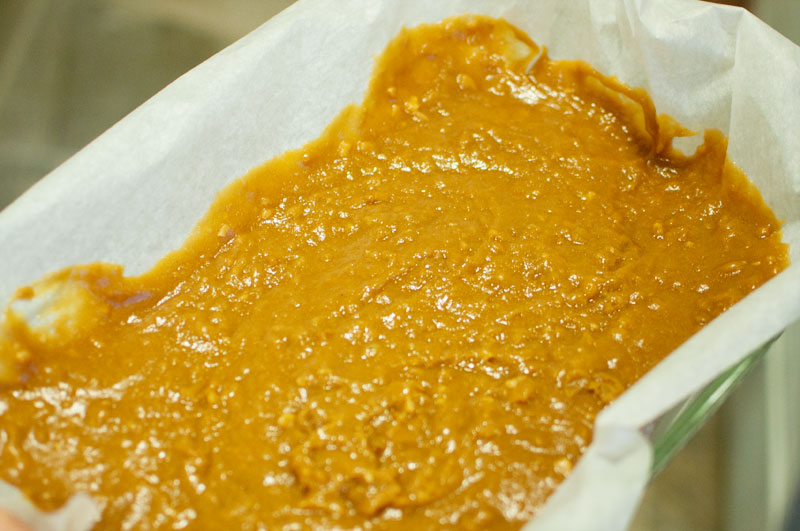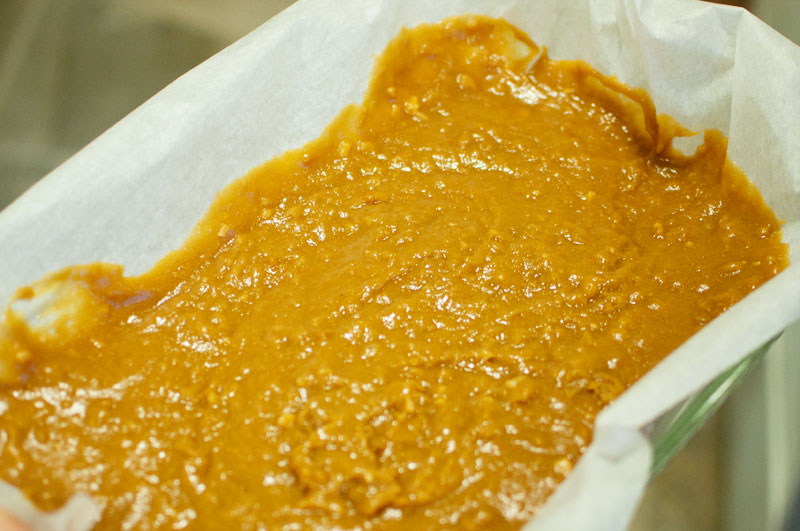 Stick this in your fridge (covered) to cool (about thirty minutes, or so.)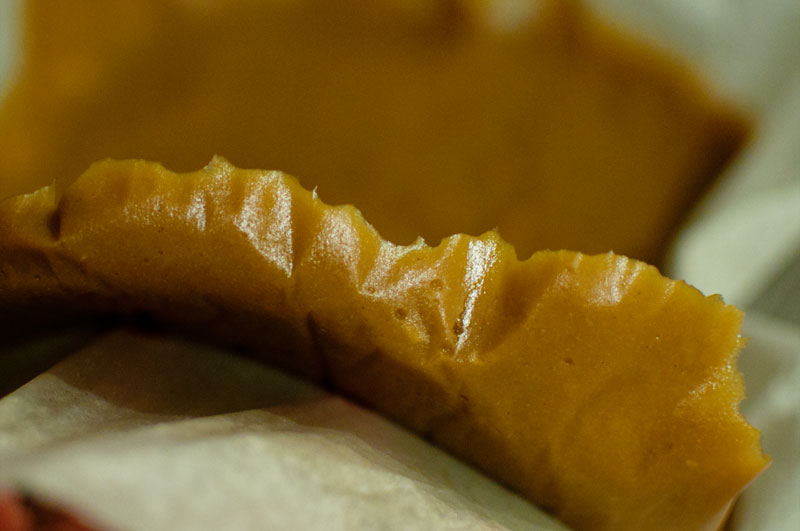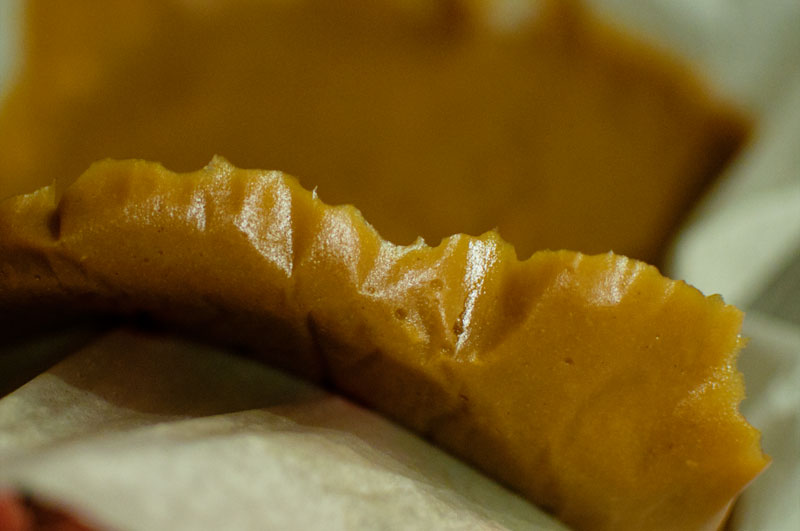 When you take it out, it'll look something like this — gelatinous, delicious, polenta!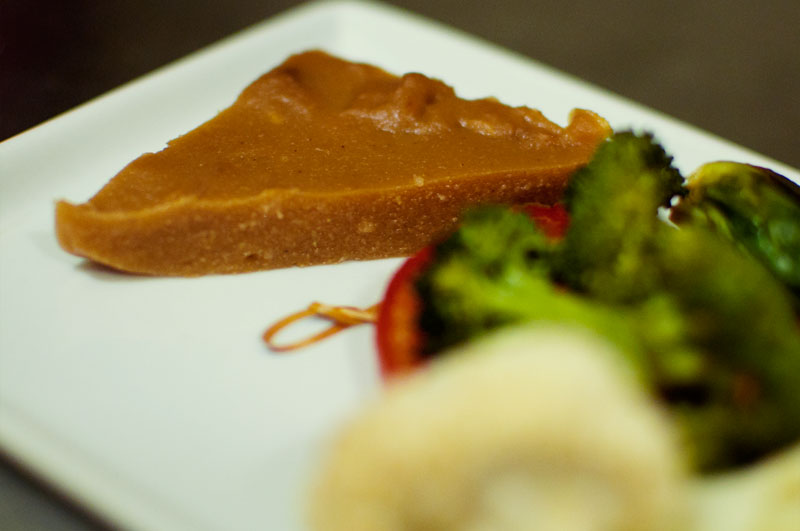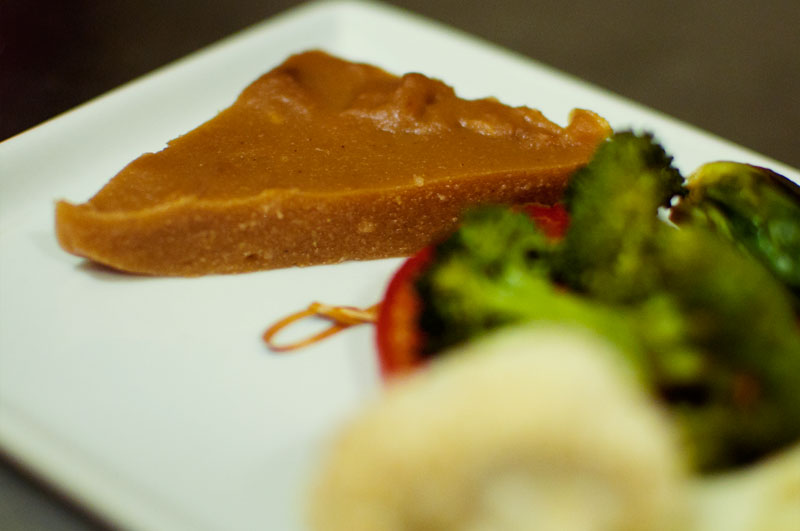 Cut it up, and serve with veggies! Or you can cut it up and pan fry with some olive oil, and then serve with veggies. It was good fried or not, and we ate it several times over the next few days. You could easily double this recipe and fit it into the same pan, and have some on hand for lunch and dinner!
Have you ever had polenta? What is your favorite polenta dish?
[addtoany]
Yum