For Thanksgiving, our friend Jen did us a huge favor and agreed to handle this flat apple pie recipe for us, while we busied ourselves with turkey, stuffing, mashed potatoes, prune cake and red velvet cake. Bless her heart, she even took this picture for us!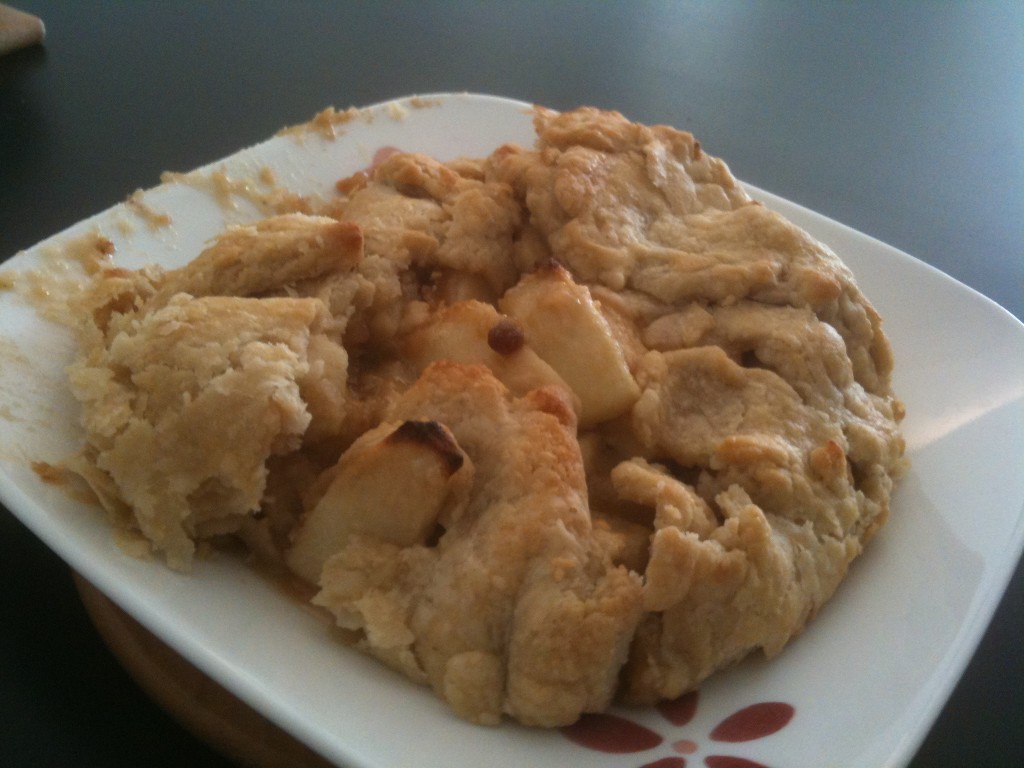 Her comments were:
"It was a little tough getting it off the pan but here it is. Also, don't use nearly as much butter as she says."
Too much butter? What else is new?
Comments overheard while eating:
"I could eat this forever."
Yum