On Halloween, because we don't know how to relax, we decided to cap off a weekend of craft nights, cross-town moves, and costume parties by inviting a couple (or four) friends over for some Pioneer Woman breakfast recipes.
On the menu:
Breakfast burritos
Breakfast Bowls
French Breakfast Puffs (next post)
The burritos and bowls required a few of the same ingredients (eggs, PW's basic breakfast potatoes, and sausage)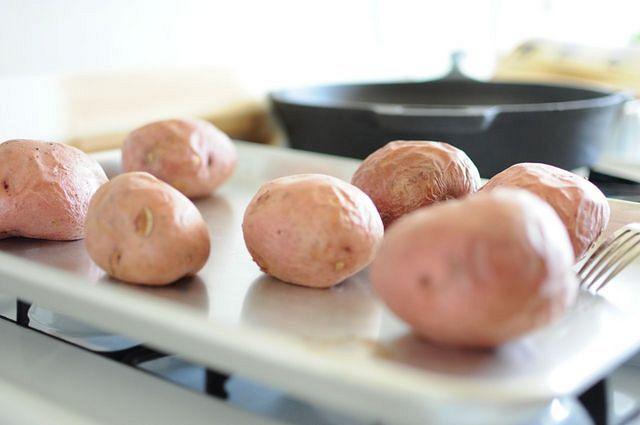 Start with some red potatoes, that you've placed in the oven to bake while you run to the store for all remaining ingredients (about 45 min-1hr)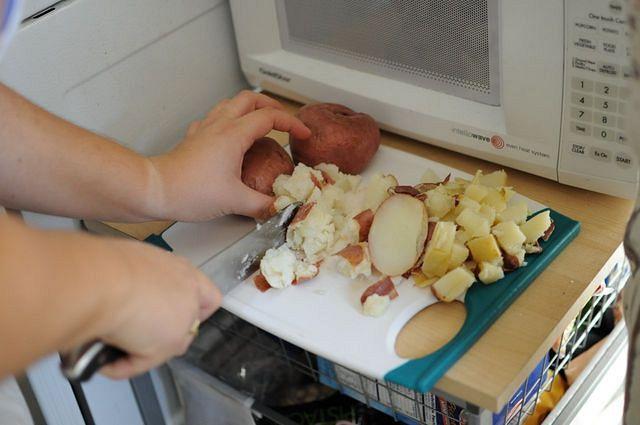 Cut the cooked potatoes into 1 inch (ish) size pieces.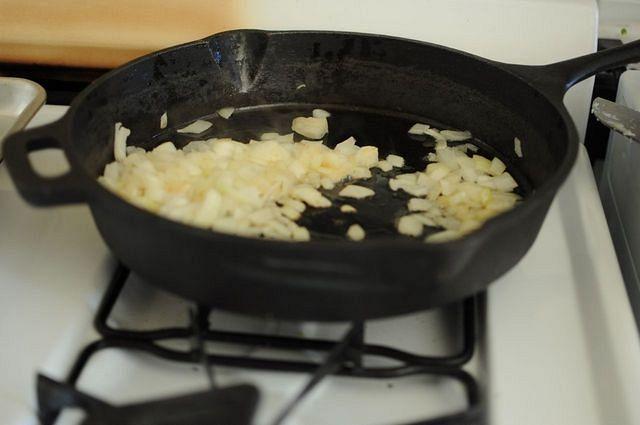 Saute some onions in some butter. I don't want to tell you how much butter…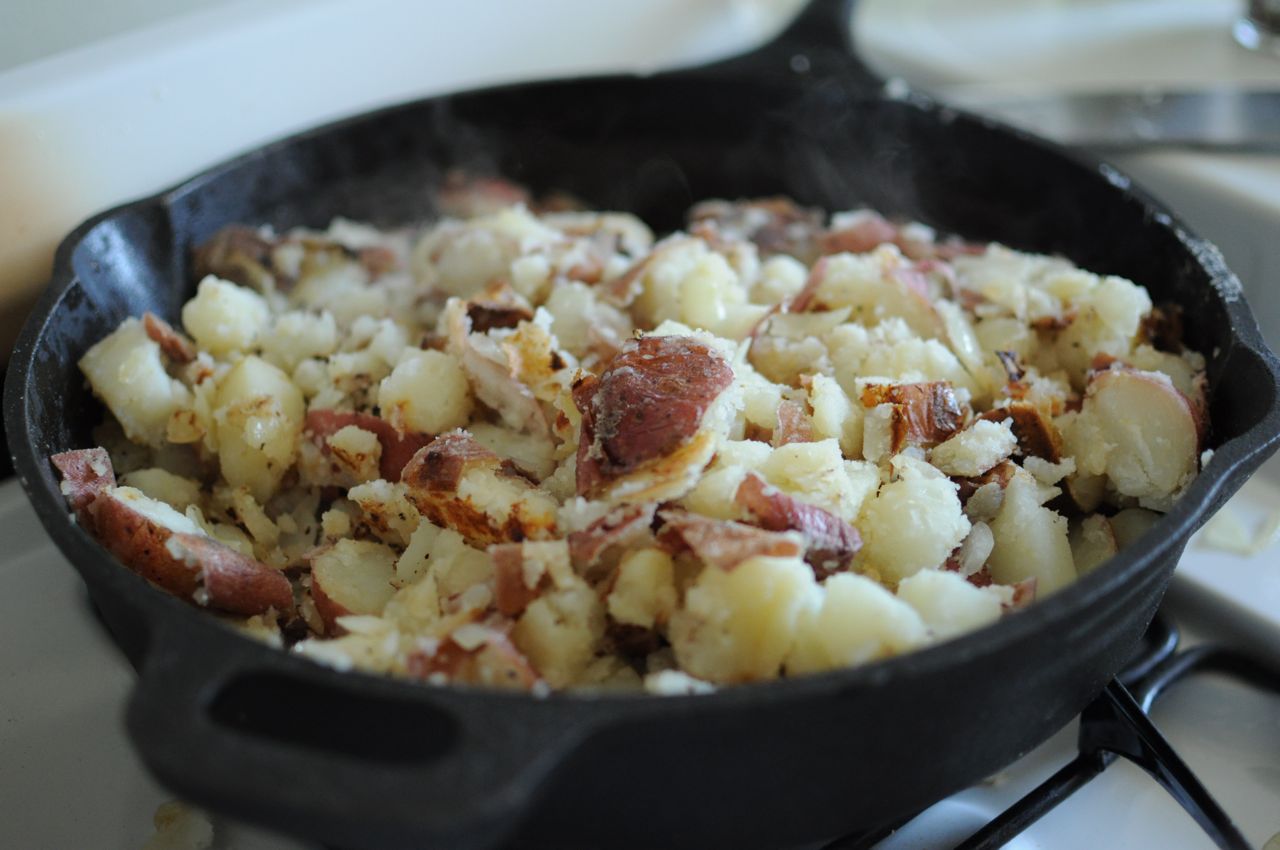 Once the onions have browned, toss in the potatoes and let them brown. Flip them over every once in a while to brown as many sides as possible. Don't forget to salt and pepper liberally!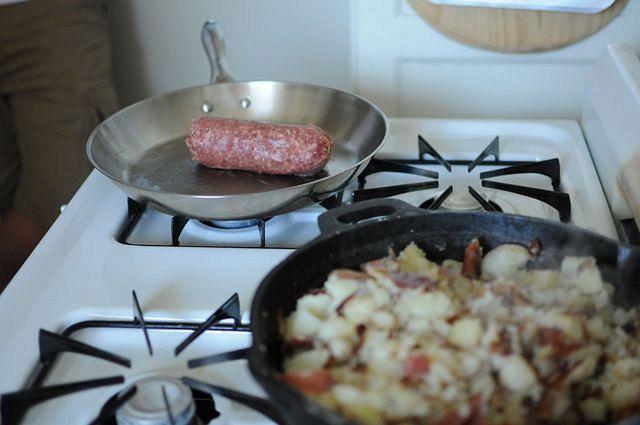 While you're doing that, open a giant package of sausage and start browning it in a pan.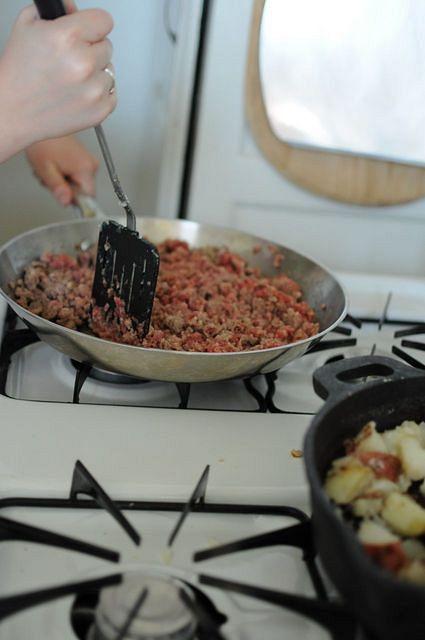 Yummm.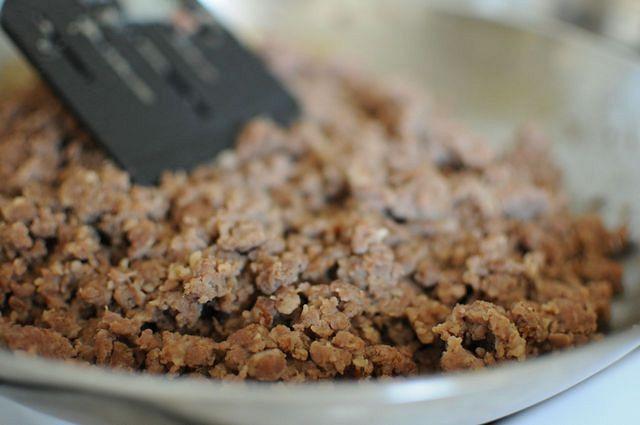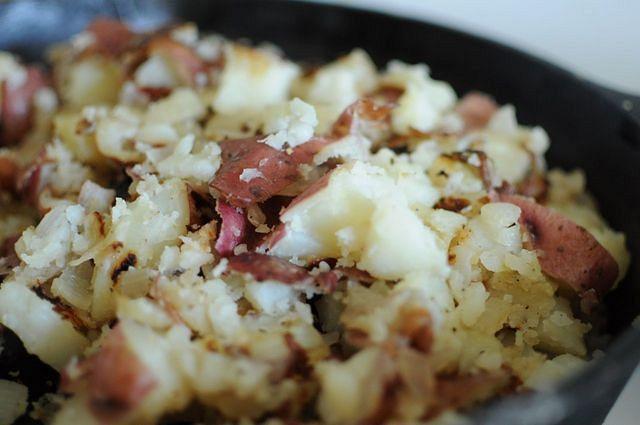 If you have a house full of people, like we did, you can set them to work chopping all the necessary veggies.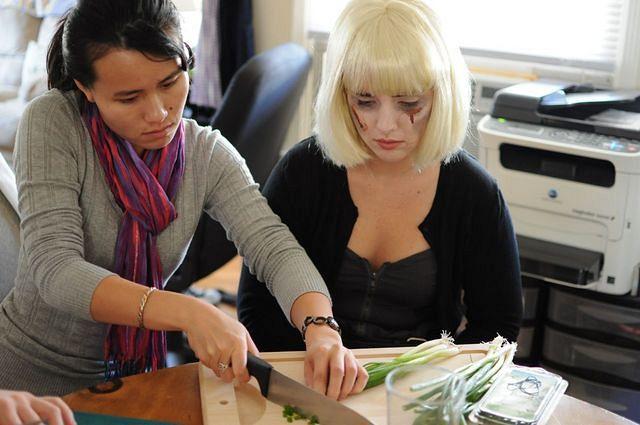 Zombie makeup is optional!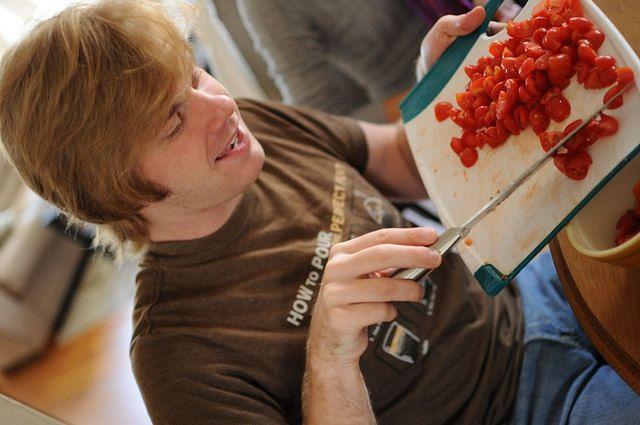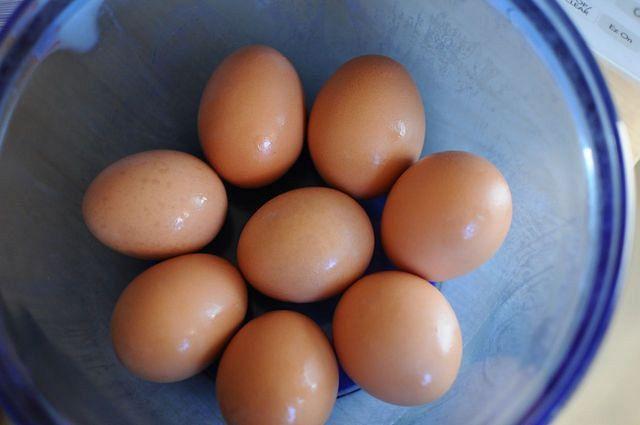 Prepare the eggs for the breakfast bowls.
Or, if possible, have your zombie friend mix up the eggs for you. In this case, 8 eggs and some half & half.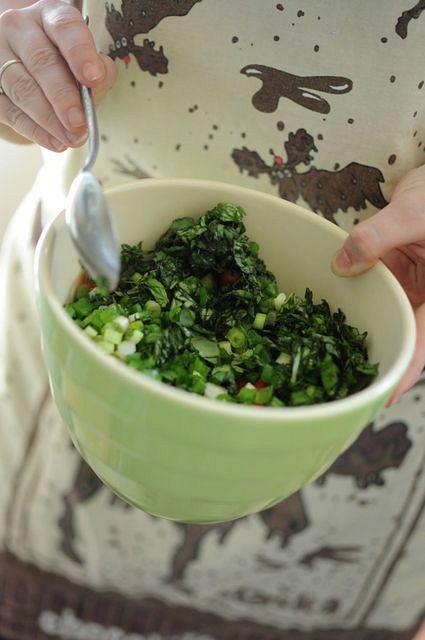 Mix up the cherry tomatoes, basil, and green onion you've just chopped.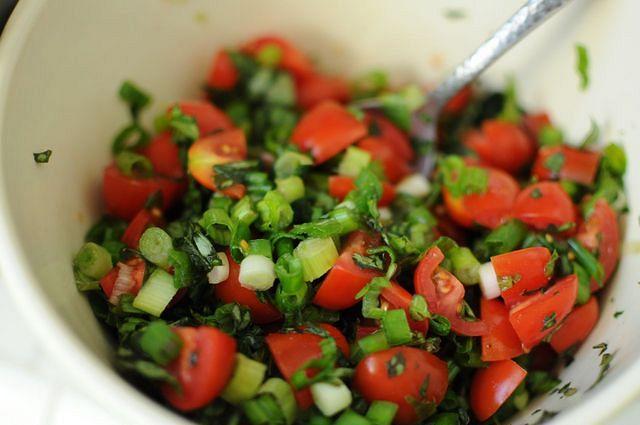 And get ready to assemble your breakfast bowls!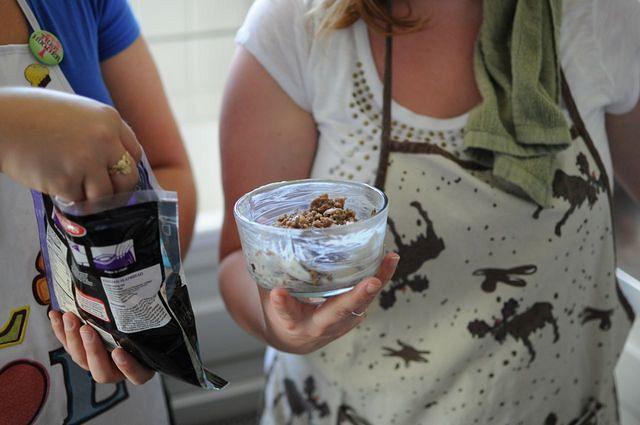 Start with some potatoes and sausage (in an oven safe bowl!)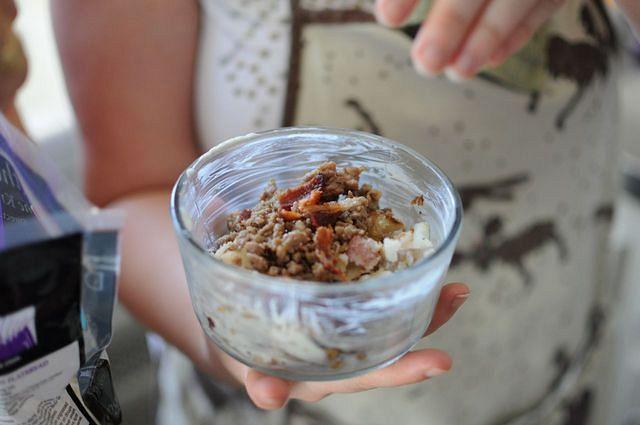 Add some bacon crumbles.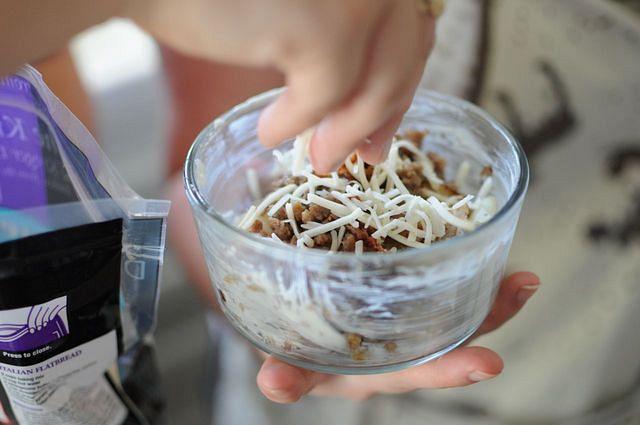 Then some jack cheese.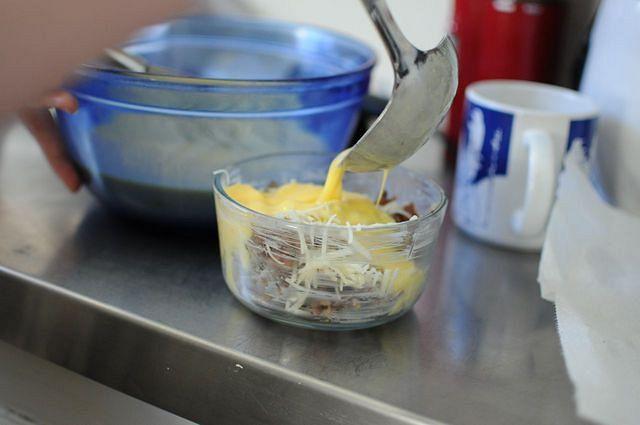 Then ladle on some of the egg mixture.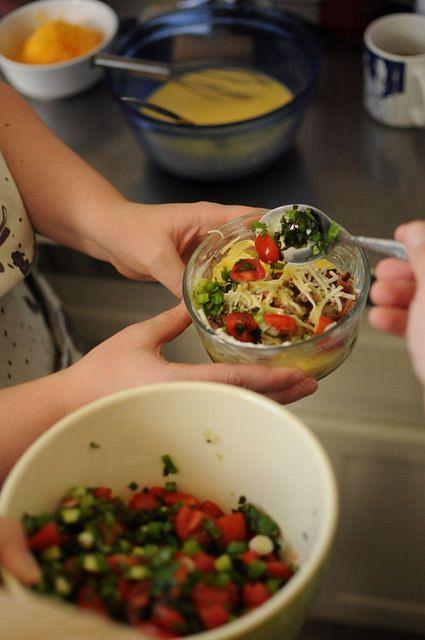 And add the tomato mixture..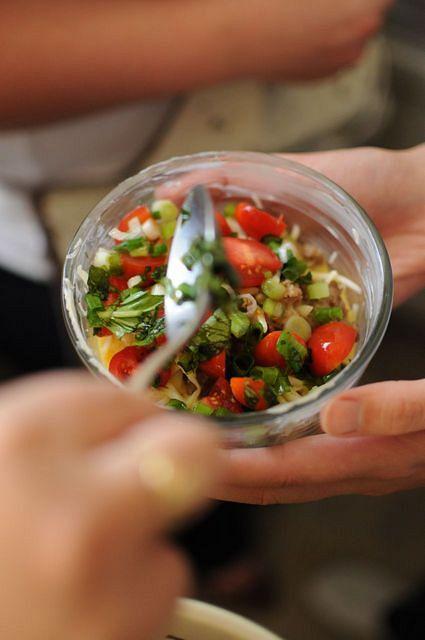 Delicious…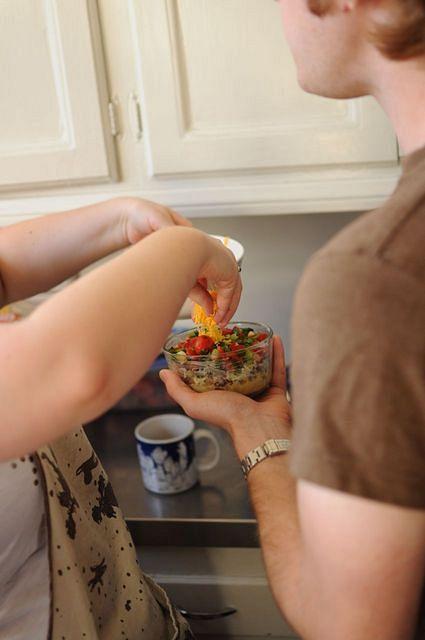 And finally, top off with some grated cheddar and toss them in the oven!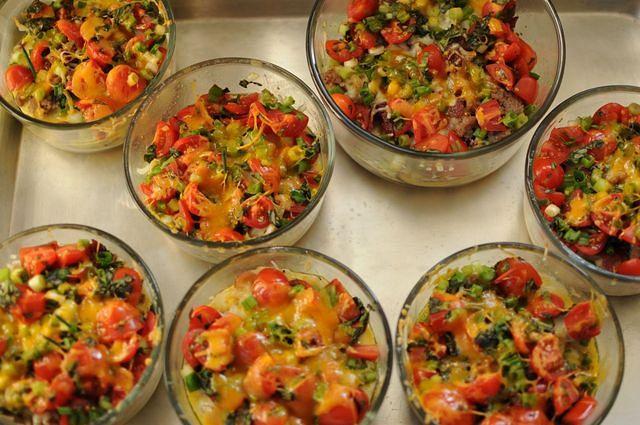 When they come out, they'll be gorgeous. Like this!
Ours were a little on the runny side, but we ate them anyway. Next time we'll bake for longer, I think.
Now, on to the burritos!!
The burritos also start with the same basic ingredients. Sausage, potatoes, eggs…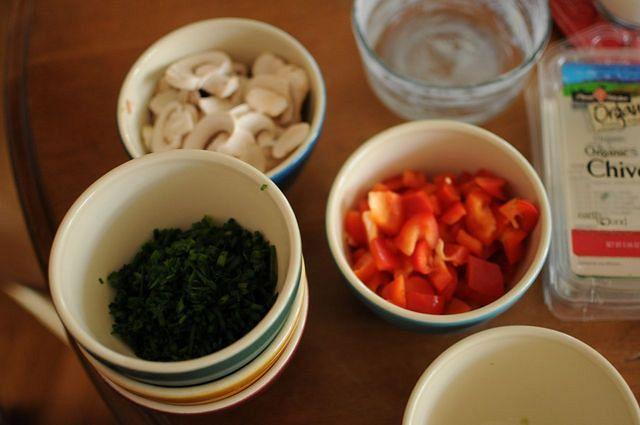 You're going to add some red pepper, mushroom, and chives.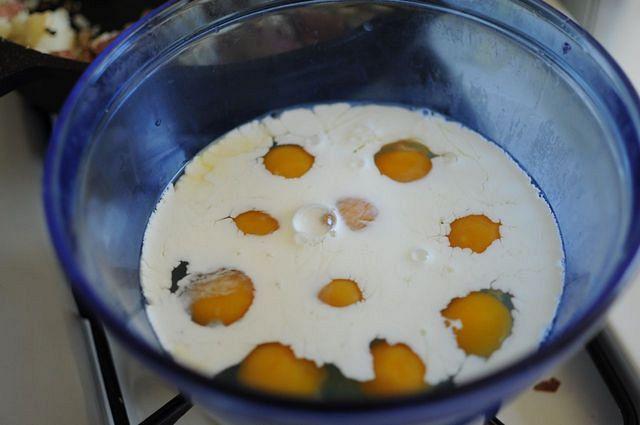 Mix up seven hundred more eggs with some half & half.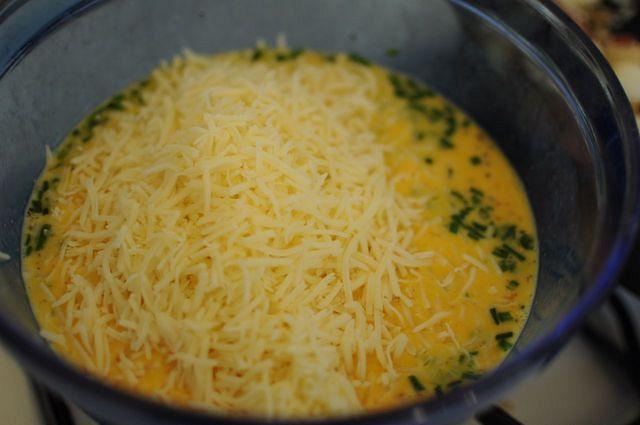 Add the chives and a pound of jack cheese. Yes, a pound.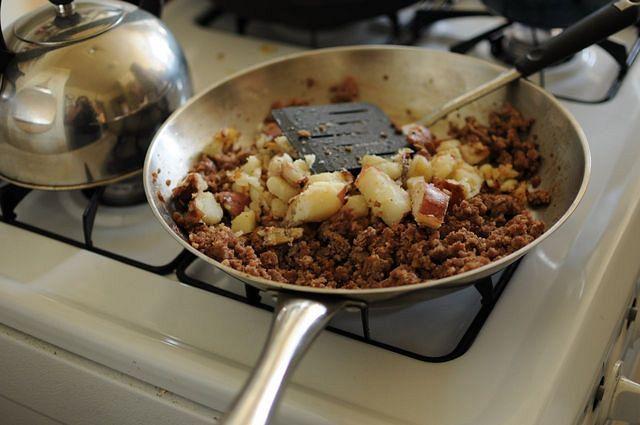 Cook the potato and sausage together in the skillet for a few minutes before adding the egg mixture.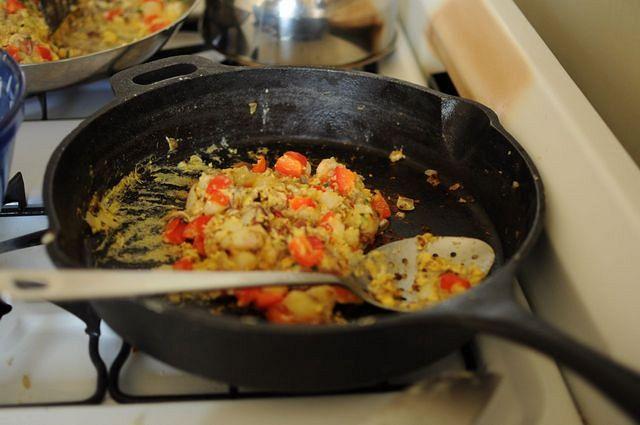 Mix it all up together, and if you're nice, leave some sausage-free for your vegetarian friends.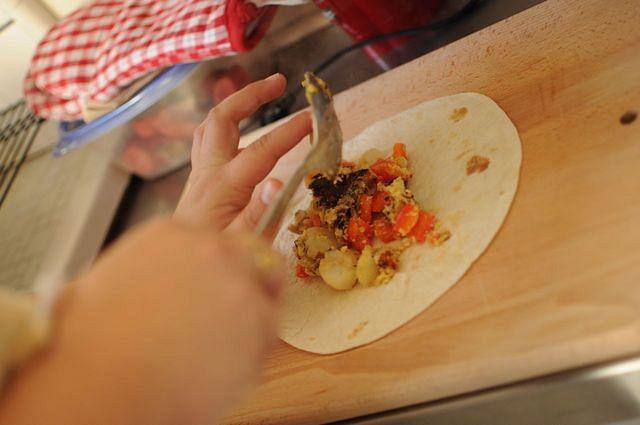 Spoon some onto a warm tortilla.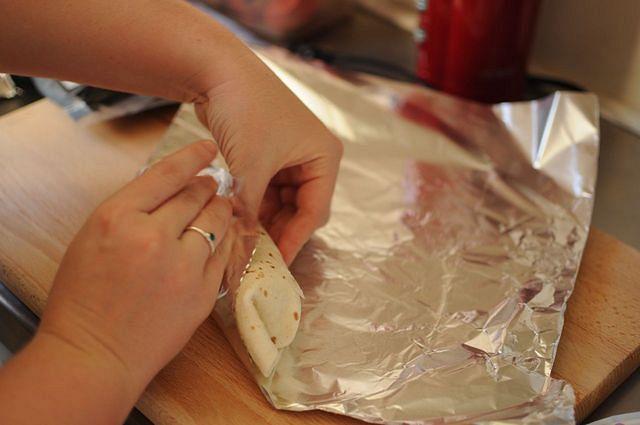 And wrap it up!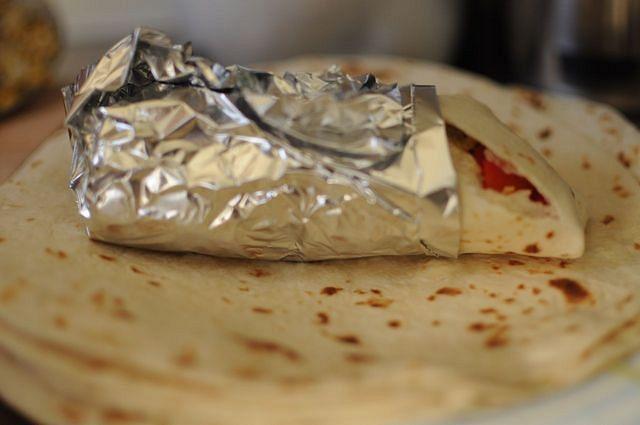 Voila!!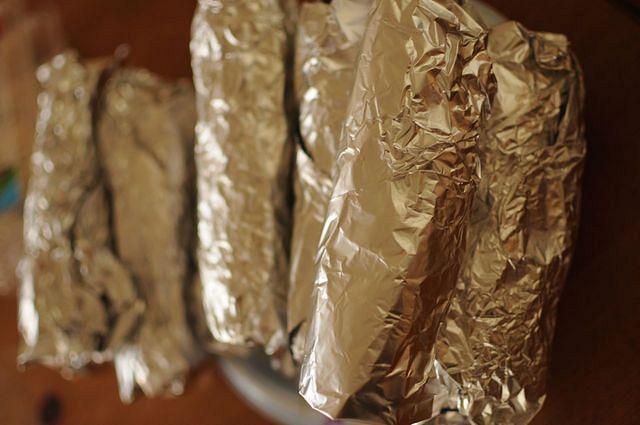 Repeat until you have more burritos than you can possibly eat in one sitting. Save them, take them to work the next day, warm them up in a toaster or microwave, and rejoice. They are sooo good.
[addtoany]
Yum