A few weeks back I had a coworker who's birthday snuck up on me. And since I didn't have much time, I had to not-so-subtly just ask him what his favorite cake was.
Then I did something I almost never do. And, now that the cake was delicious and weeks ago, I can now admit. I just picked the first recipe that came up on a Google search.
It's not like I didn't make sure it was a good recipe. It was – it was from Alton! Alton Brown doesn't lie. He makes delicious food, and has taught me so much about cooking. I've never made a bad Alton recipe! Although, I've made several snotty Alton recipes. Anyways, not the point, we'll get to that.
It can be hard to find a recipe you want to use. I usually look at several options and compare, or adapt, as necessary. It's never as quick as, "This looks good." Luckily Alton doesn't let you down, and the recipe was awesome.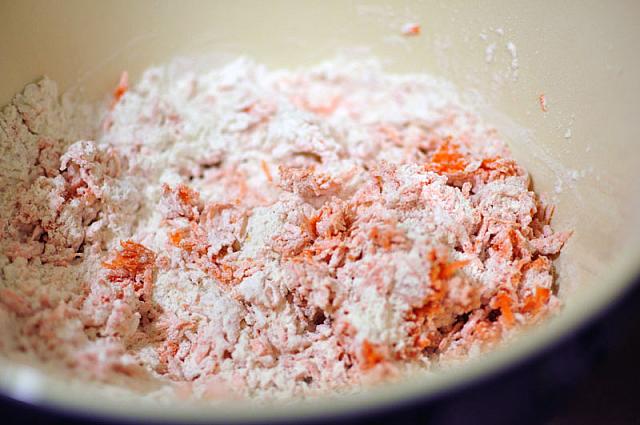 Shred a bunch of carrot.  I did not peel them. I am rogue.
Add your dry ingredients. You mix your wet ingredients separately. Alton wants you to do it in a food processor. My food processor is not that big, and a little broken, so I did it in the mixer. I tried to drizzle the oil in, as well, per the recipe, but it really didn't happen. Alton, I'm sorry, but it's too much! Too much! Also: "Reduce the heat to 325 degrees F and bake for another 20 minutes or until the cake reaches 205 to 210 degrees F in the center." OK, Alton. I did this. The cake was awesome. But is that really a necessary step? Remember to check the cake is rough, let alone remembering to turn it down. But, I digress.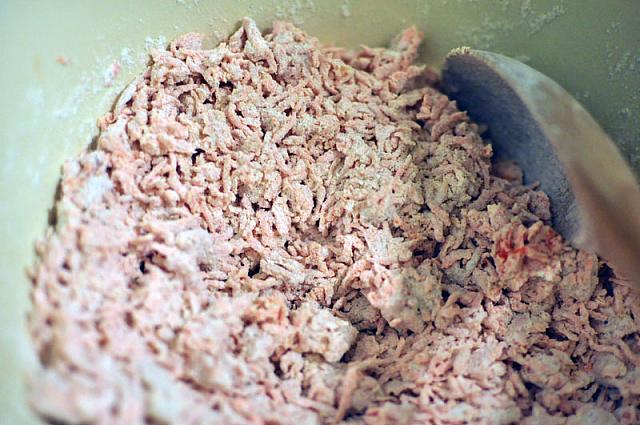 Add ingredients, wet and dry.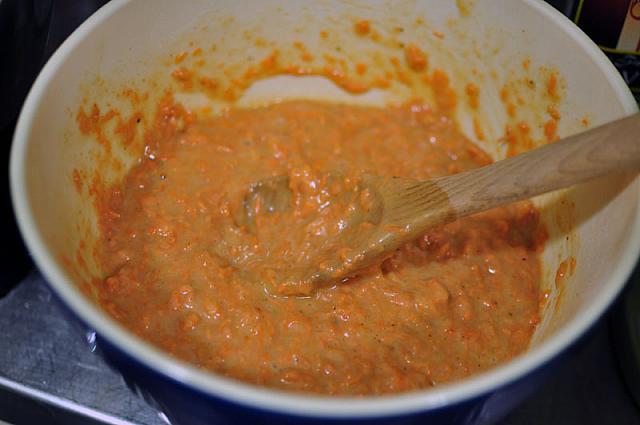 It should look something like this.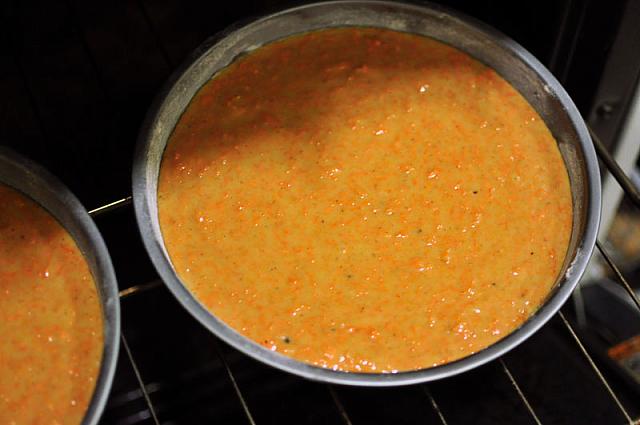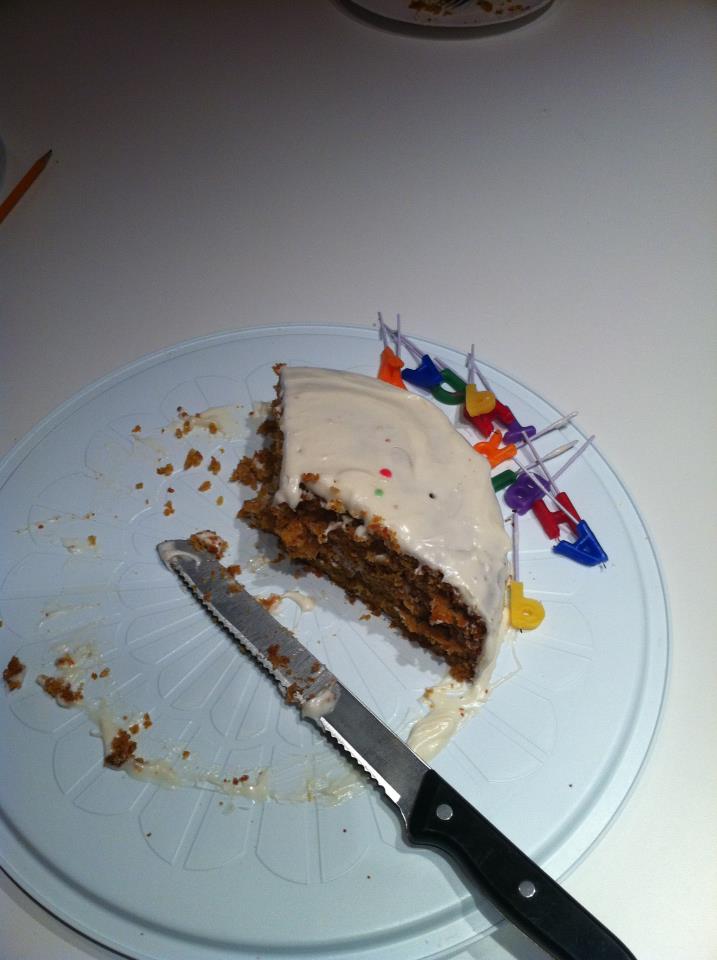 Bring to work, and make everyone eat the whole thing. Celebrate a birthday with it!
So there you go – I tried something new (first carrot cake) and learned how to plan less. Sometimes, less is more! How about you? How much planning do you do for your baked goods?
Yum