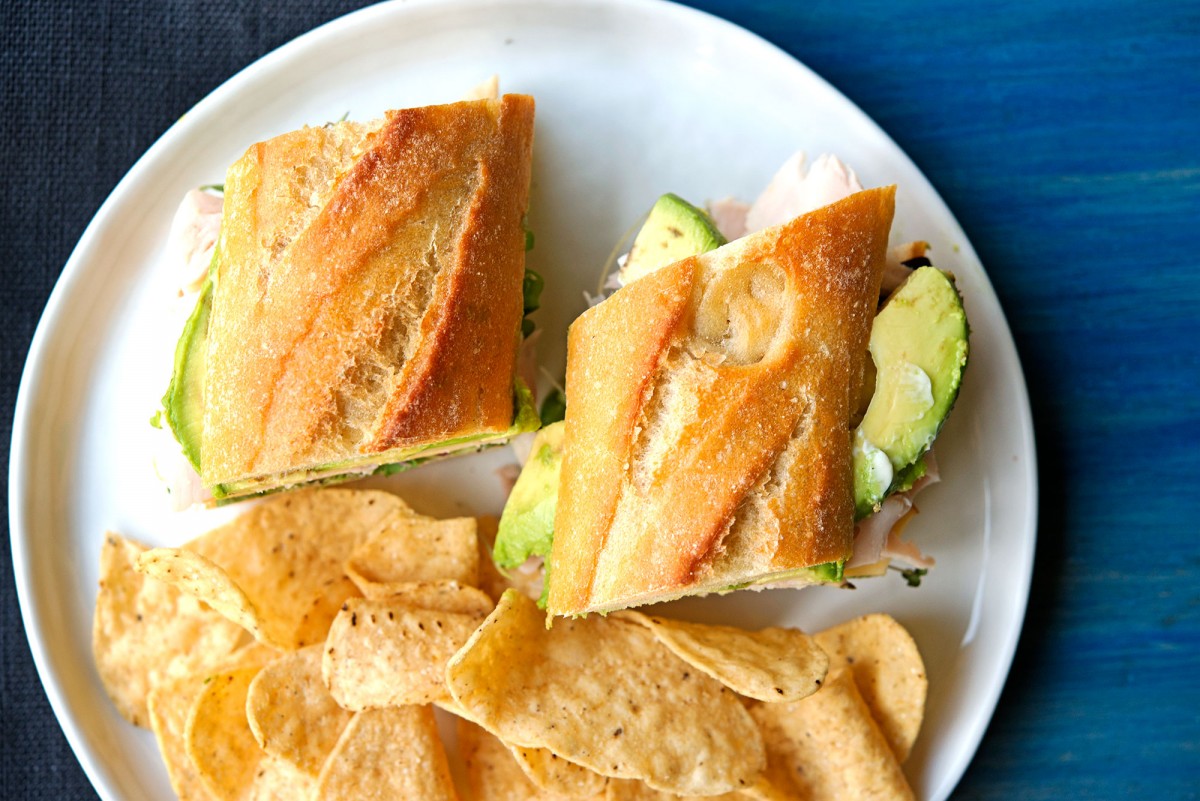 The turkey sandwich is kind of a Palluzzi thing. When Nikki got engaged, she celebrated with a turkey sandwich. When I got engaged, I also celebrated over a turkey sandwich. It's all we want to eat when we're starving, or happy, or sad, content, or distraught. It's just what we want.
When we were little we would have a big loaf of Italian bread and line up to make a family's worth of turkey and cheese sandwiches. It's what we'd have at our beach house, it's what we'd have during long stretches of summer vacation, it's what was available for school lunches and late night snacks. Turkey sandwiches are probably one of my strongest food memories, besides Italian food galore, and they are just always the thing that reminds me of family and home and love. Turkey sandwiches are safe. They're our soul. Garlic, and Turkey Sandwiches, our Soul, was an alternate blog title.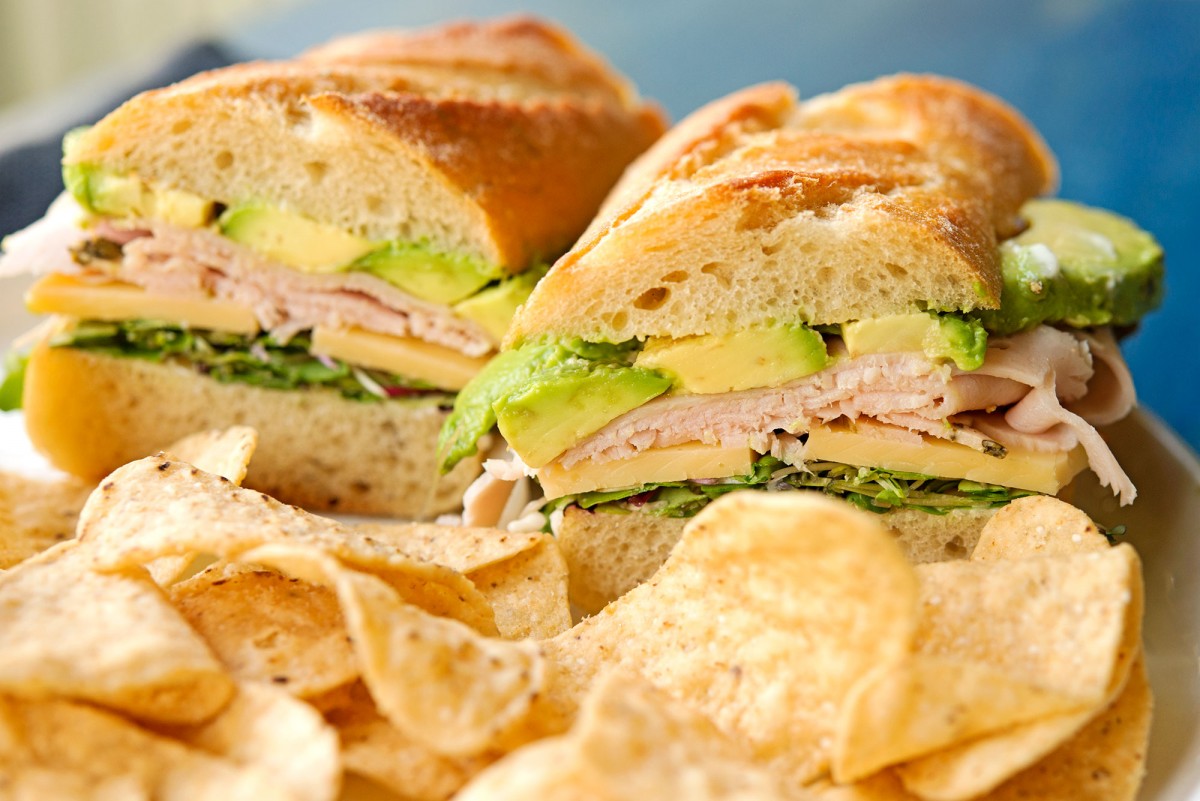 I consulted with Nikki on this sandwich to make sure we captured the essence of what makes the perfect sandwich, and I'm pretty happy with the results.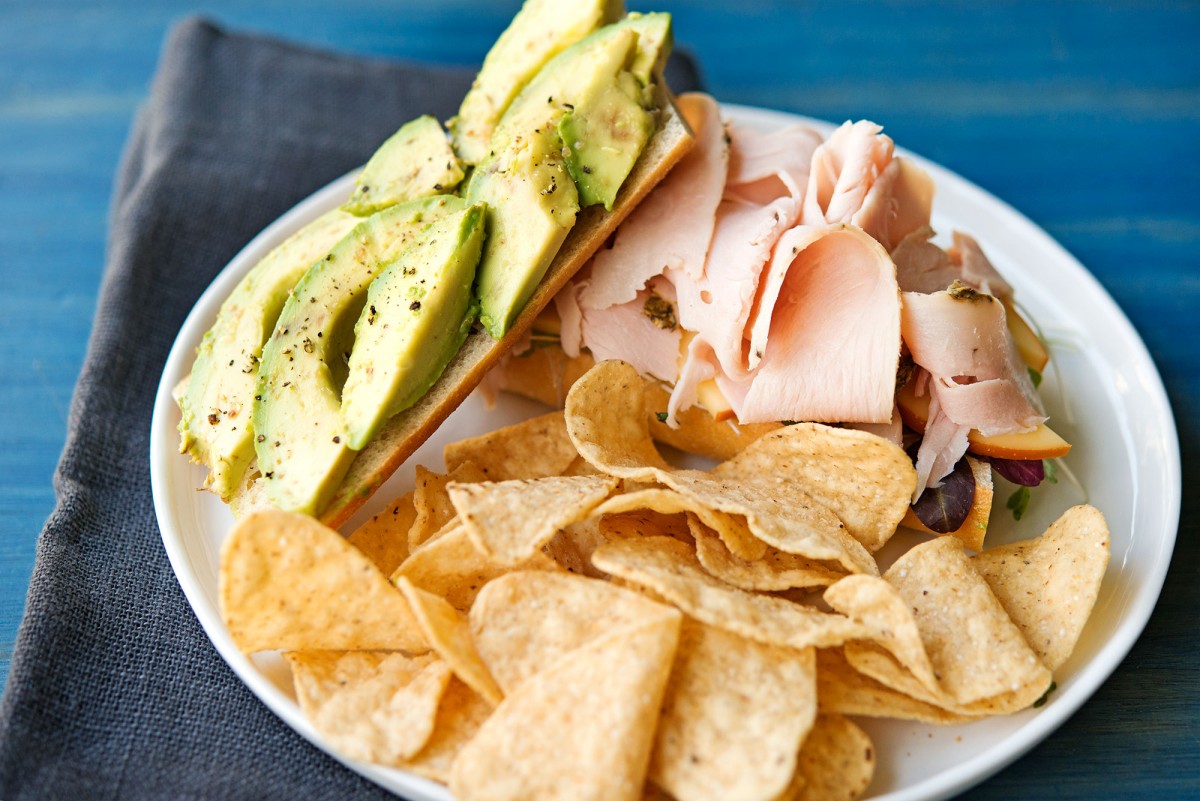 Here are the basics of what you need for your sandwich:
Palluzzi Sisters Turkey & Cheese Sandwich
deli turkey (or fresh turkey)
cheese (white American preferred, in this case Gouda)
greens (in this case, microgreens, also sprouts suggested)
avocado
aioli/mustard/mayo (Nikki hates mayo, but I love it; dealer's choice)
bread (baguette preferred, or Italian bread)
tomato (optional: Nikki hates it, and I need it to be the perfect one in order to eat it raw)
s/p
chips (not really optional, but any kind you want)
This particular one is the perfect, perfect turkey and cheese you guys. Nikki recommends putting the chips directly on the sandwich, if you're in the mood, which you probably are. We love salt and vinegar, or ridges, but you can use whatever you want/have – we usually have tortilla chips around. And – make sure you pepper that avocado, as it just adds a little something-something.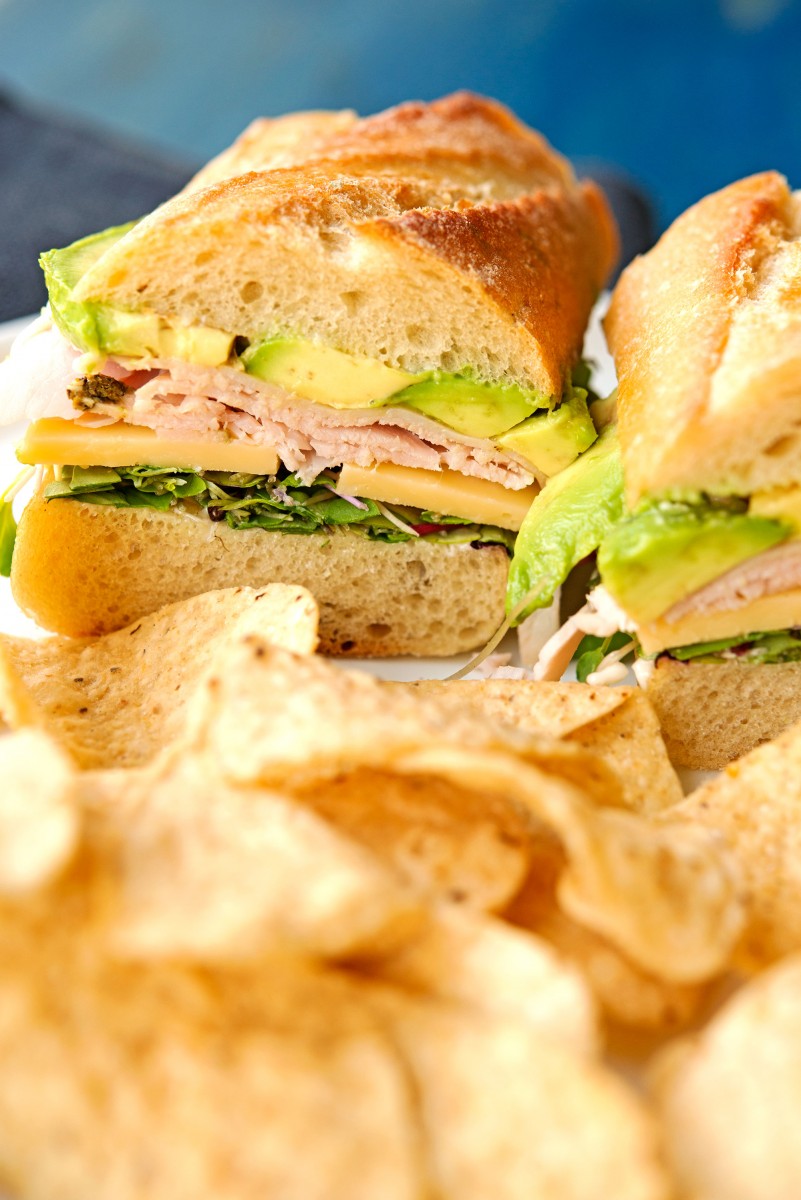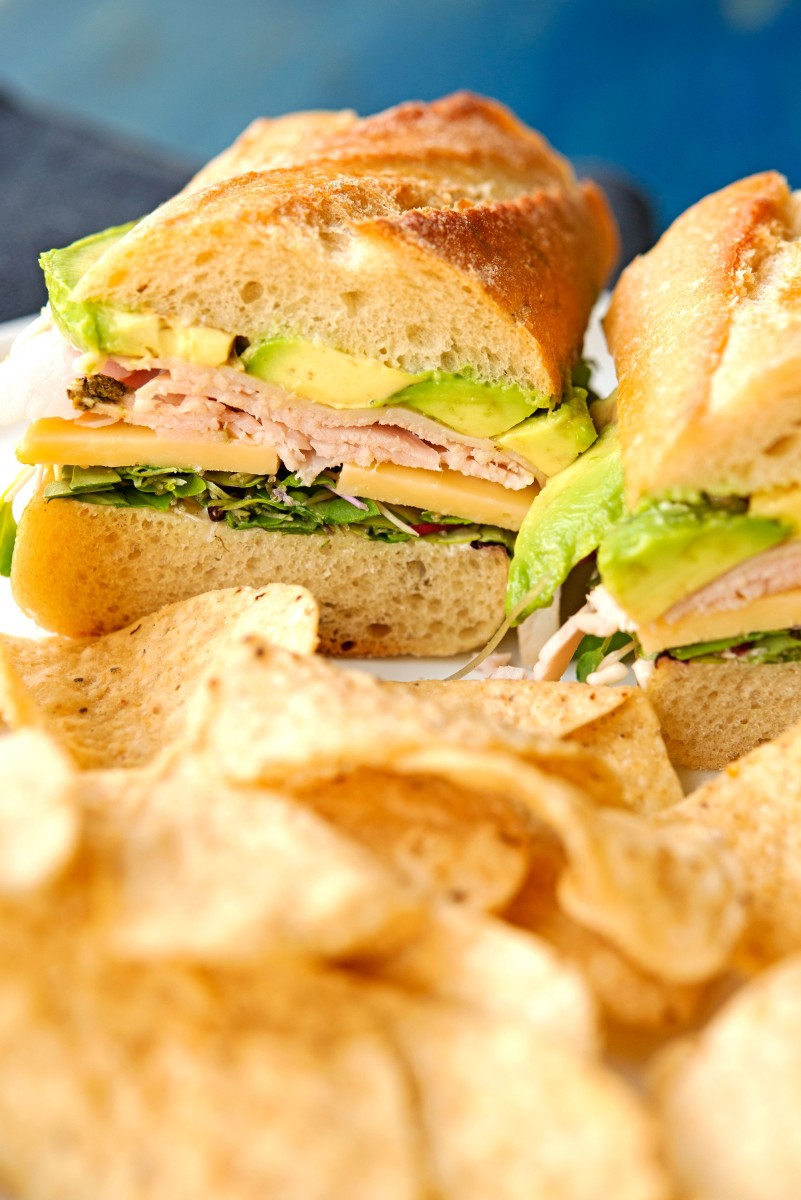 What are some of your food memories? Do you have things that remind you of family and home?
[addtoany]
Yum