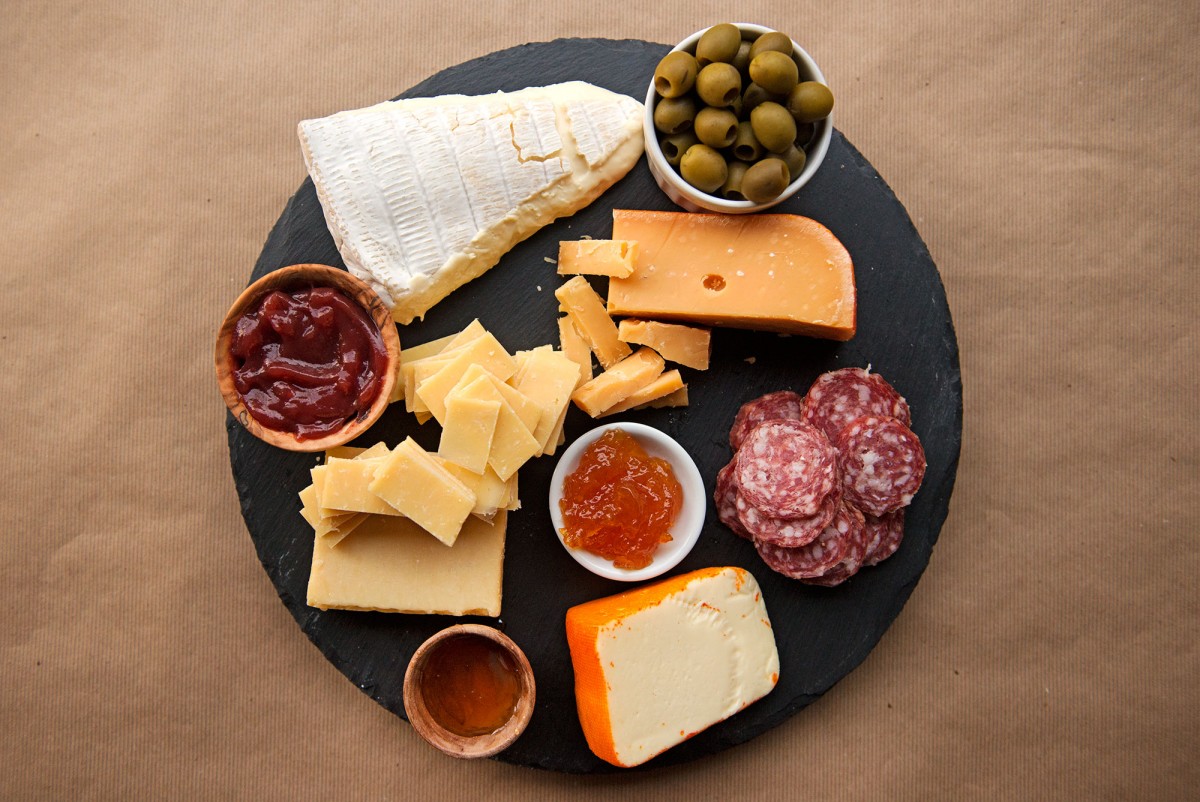 Another day, another party food for you. If you're anything like us, you love cheese. It's the perfect party food to pair with chips, crackers, veggies, pretzels, fruit jams, meats, nuts…you get the idea. We love a good snack setup at a party, and we feel like the cheese plate is the crowning glory of any good spread. But what to put on your tray? What to include along with several kinds of cheeses? Wonder no more.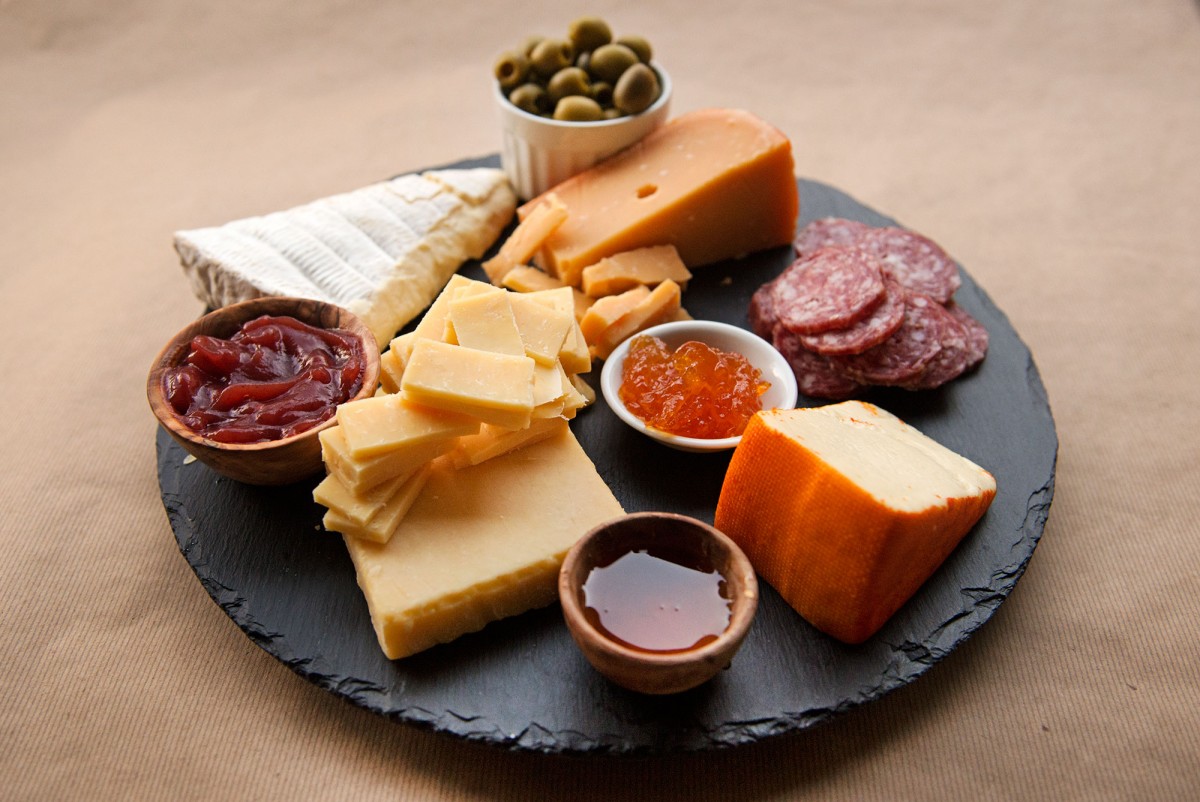 We here at GMS like a couple of harder cheeses, a couple softer ones, then various accoutrements to round out the salty cheese – some savory items, some sweet. We recommend three or four cheeses to start – we used brie, cheddar, gouda, and Port Salut. Then, we included two sweet fruit pastes – one was an apple cranberry spread (we love a seasonal fruit spread!) and the other an orange marmalade. We also included honey – an easy staple that you might have on hand if you don't normally stock jellies and jams. To round it out, we included a salami and some green olives, but you could add prosciutto, pepperoni, nuts, or whatever other items you like – whatever you think your guests will be into. Then offer a variety of crackers and bread slices, and you're all set!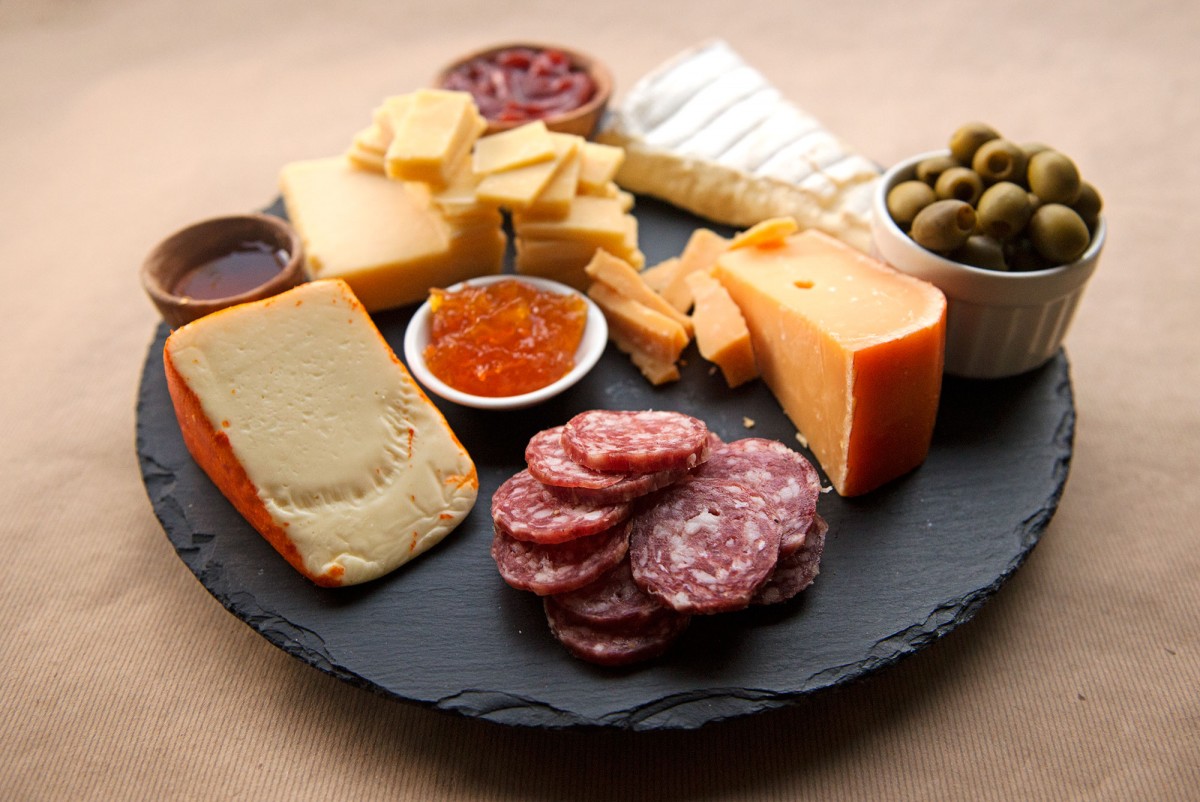 Perfect Party Cheese Platter Ingredients:
Brie wedge
cheddar block
smoked gouda
Port Salut wedge
Green or black olives
2 fruit spreads (we recommend apple and orange)
honey
salami
pepperoni
Crackers of your choosing
Baguette slices
What do you like to include on your cheese plates? Do you have a favorite type of cheese, spread, or meat that you always have at a party?
[addtoany]
Yum