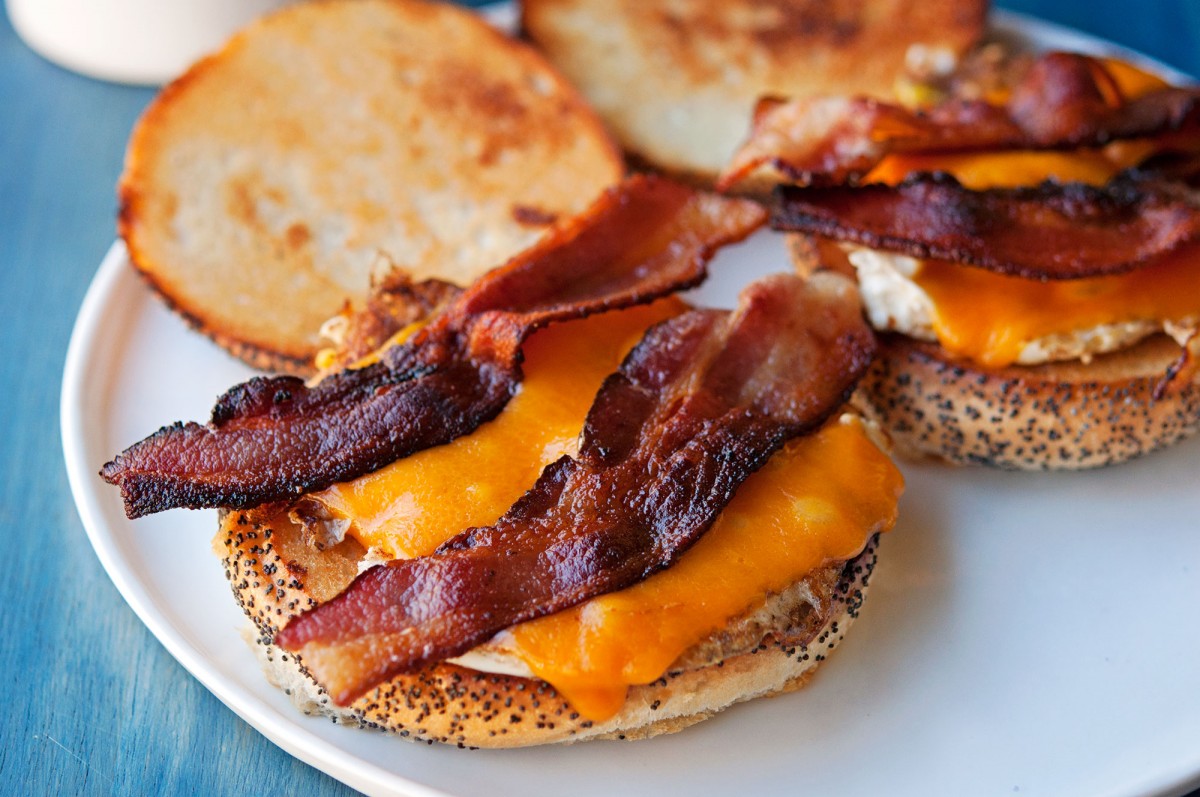 You guys know that we like eating healthy, right? We really, really love kale and smoothies and all the fruit and huge salads and nuts and seeds. But we also really, really love bacon. And melted cheese. And you guys, if you don't know me personally you might not know that I love, love, LOVE a toasted hard roll.
I've been talking about how much I love toasted hard rolls for a while to Corelyn who really just didn't understand. What is a hard roll (it's an actually quite soft Kaiser roll) and what makes it special? I am here to teach you how to make the perfect toasted hard roll and how to fill that toasted hard roll with the perfect fillings to make the most perfect breakfast sandwich.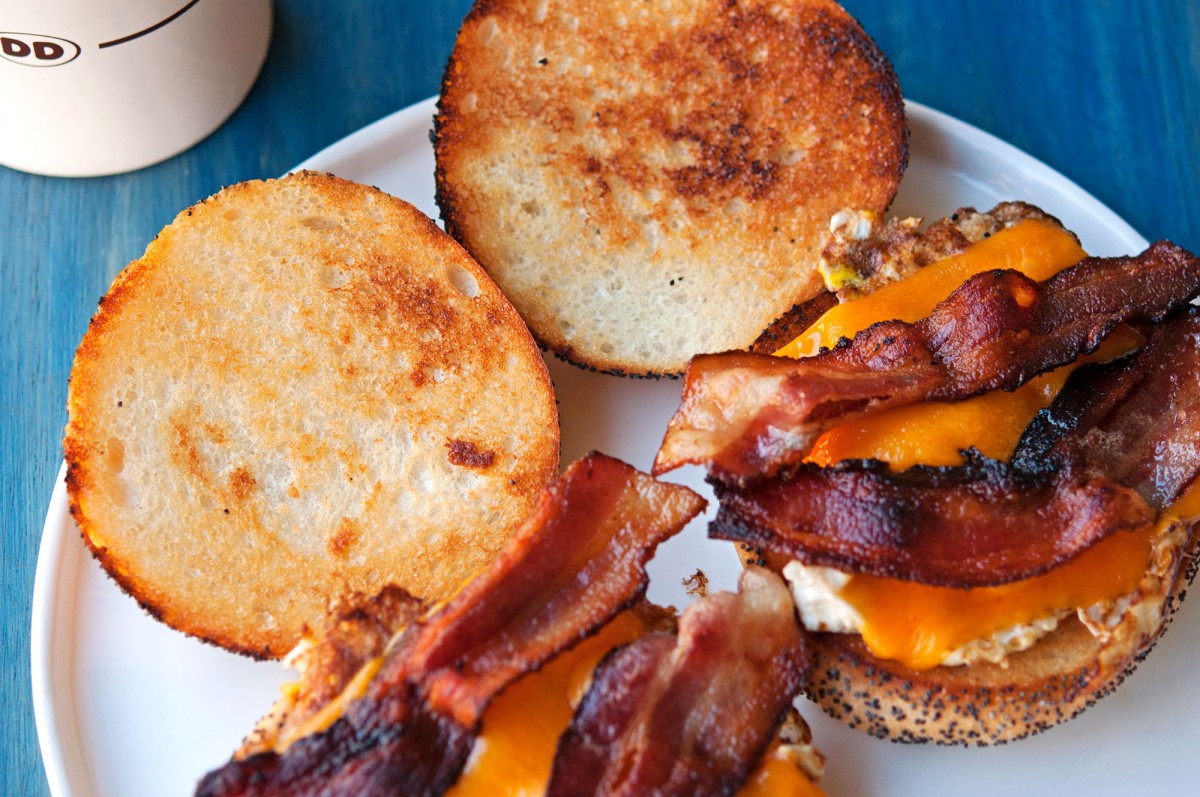 Start with the rolls: you need something akin to a Kaiser roll. Soft in the middle, hard on the outside. No ciabatta or just regular bread here – go for gold. Then you're going to heat a skillet to medium hot heat, and butter your pan.
Now here's the trick, you guys. After you butter the pan, you need to butter the bread with that mostly melty butter, too. This works well with one of those weird pieces of butter you have lying around on the door of your fridge from when you needed most of a stick for cookies or something (c'mon, you have a couple of those, yeah?)
So butter your pan, butter your bread, making sure to get every crevice. Then place your hard roll in the hot and buttery pan and press slightly – I even used our bacon press for even pressure on the roll. The result will be an evenly toasted inside to your delicious bun, butter and amazing. I used to just eat these alone as a kid, and I still to this day will always take a toasted hard roll sans inside – give it to me.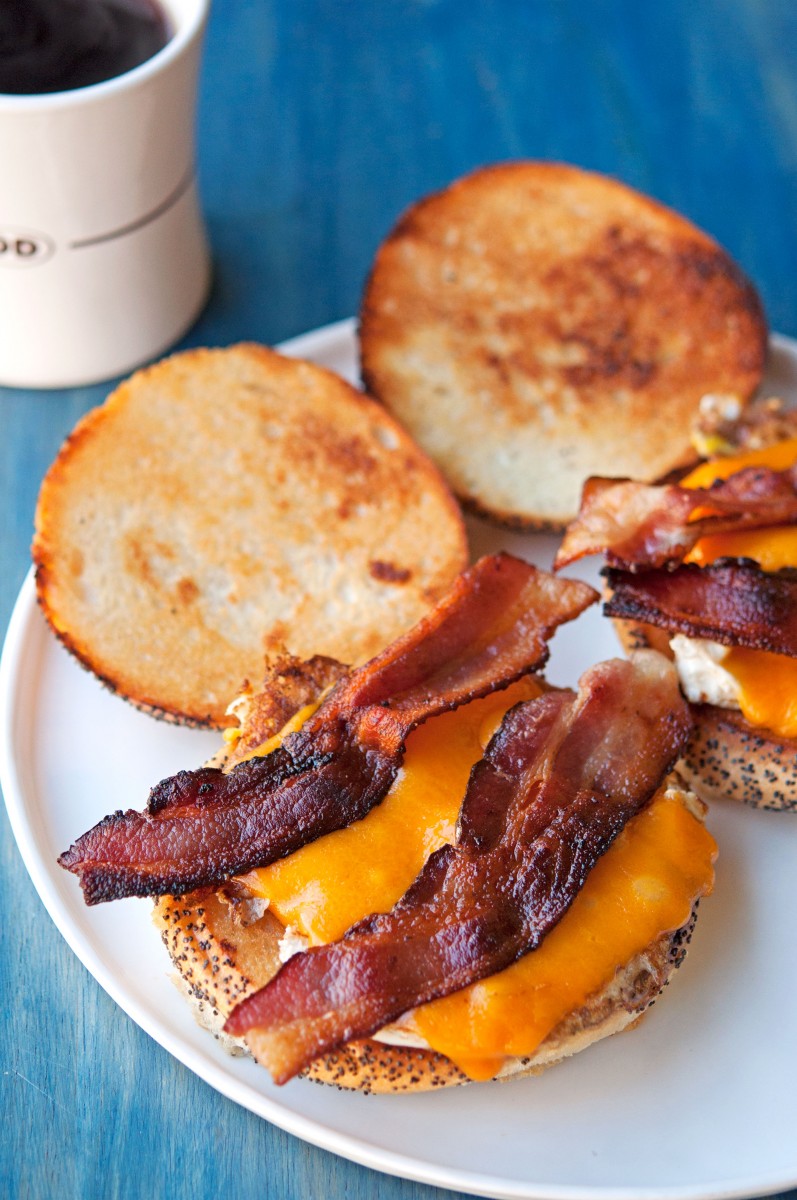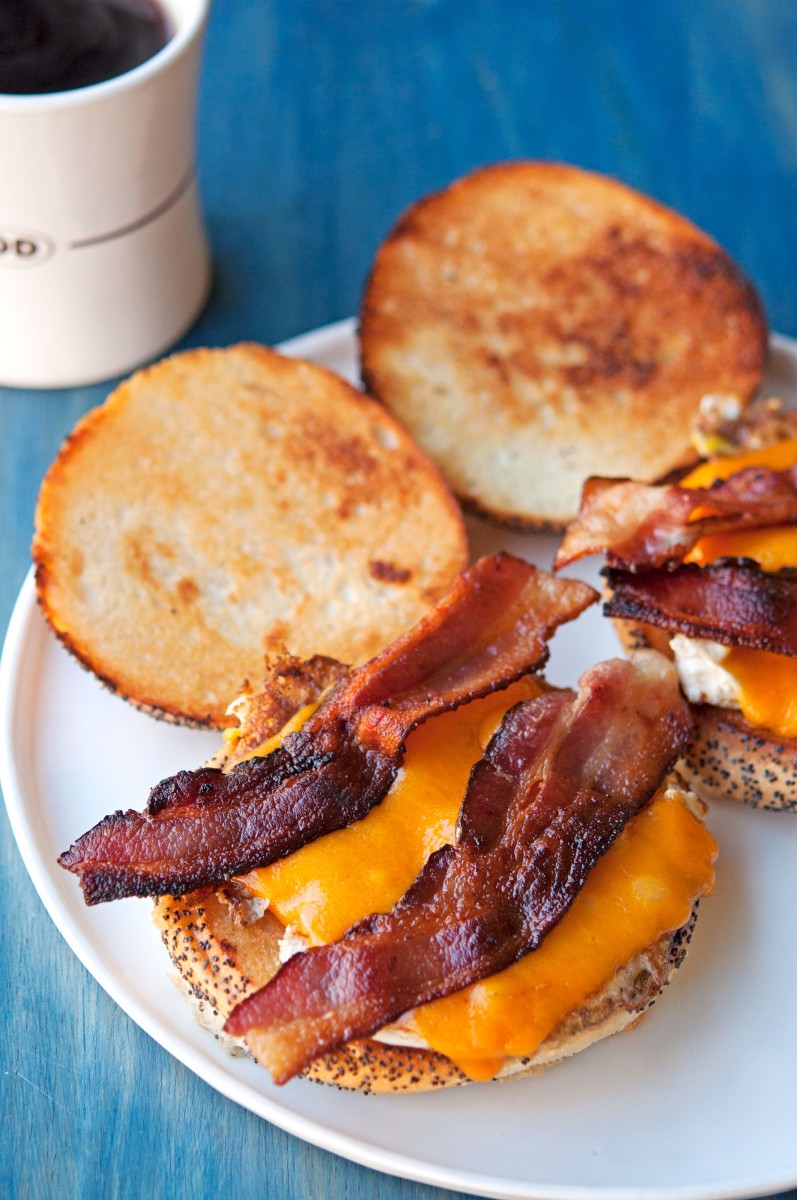 But, we're going to step it up now. Because Saturdays deserve a delish and impressive breakfast sandwich. So start with the bacon – here's what I learned lately about bacon: low and slow. Maybe medium and slow. But not hot and fast – you'll end up with bacon splattering you and burning a finger, and your bacon will be crispy and yet chewy at the same time, and slightly burnt. Instead, do it low and slow and your bacon will almost caramelize – bingo.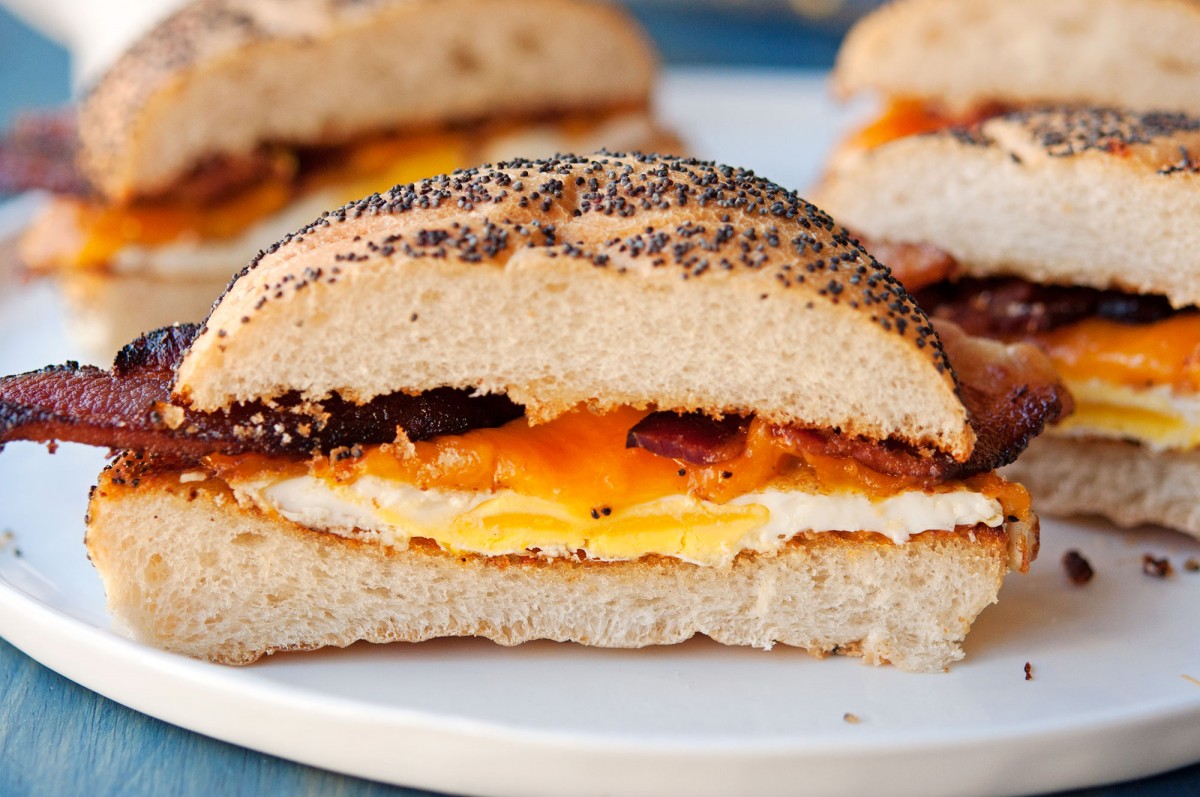 Make yourself a couple of over-easy or over-hard (or somewhere inbetween, as seen here) fried eggs, and then top that with a slice of cheddar cheese. Let it melt for a minute or two, and now you're going to put the whole thing together – your toasted hard roll topped with bacon, egg, and cheese. Homemade, delicious, and special. Healthy? No way. Add a side of fruit or a handful of spinach, and go walk around your neighborhood, but it's worth it you guys.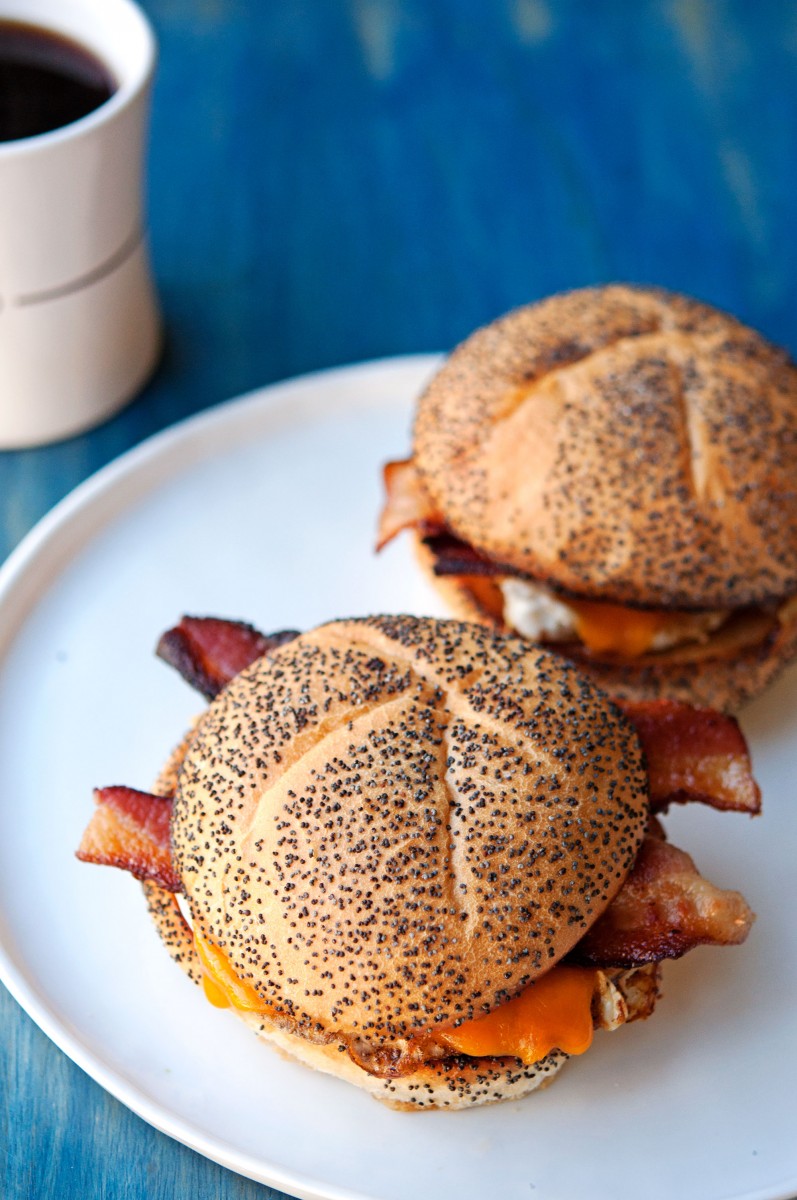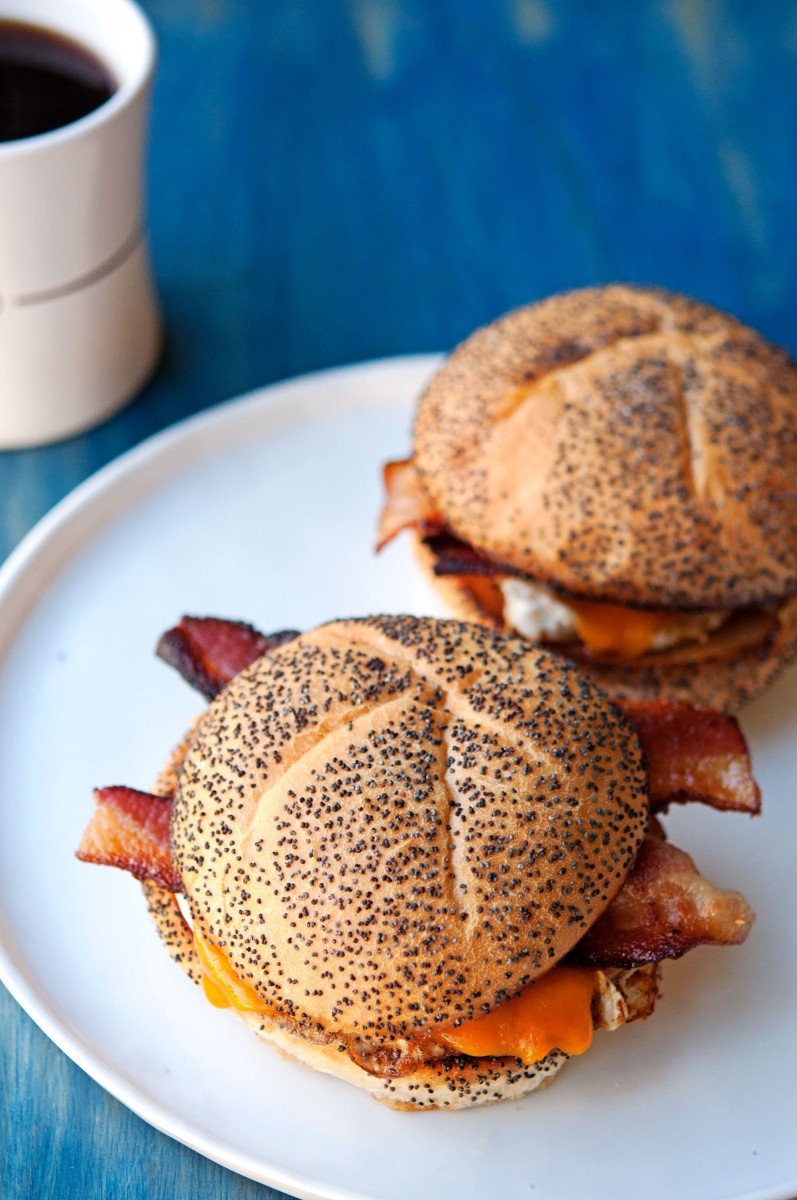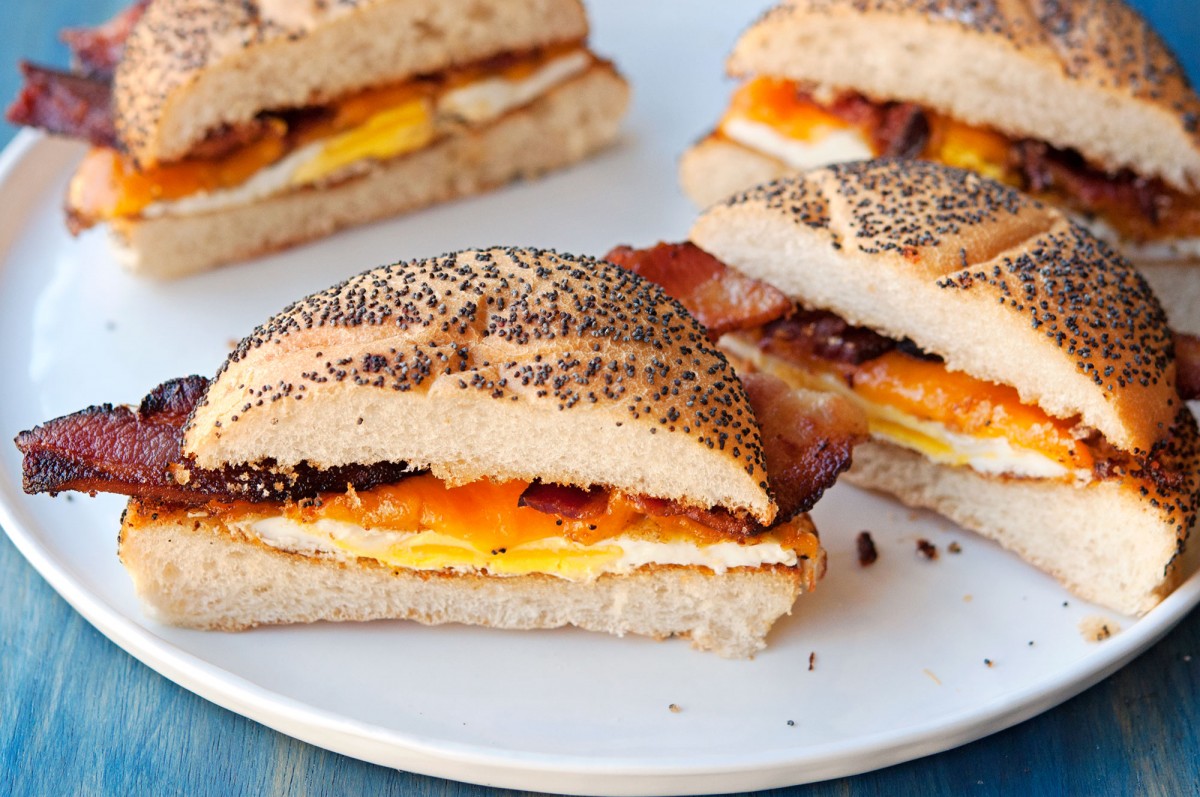 Up tomorrow: another breakfast that's going to make you walk around the block to fill good. But also worth it. Weekend breakfasts, here we go.
[addtoany]
Yum