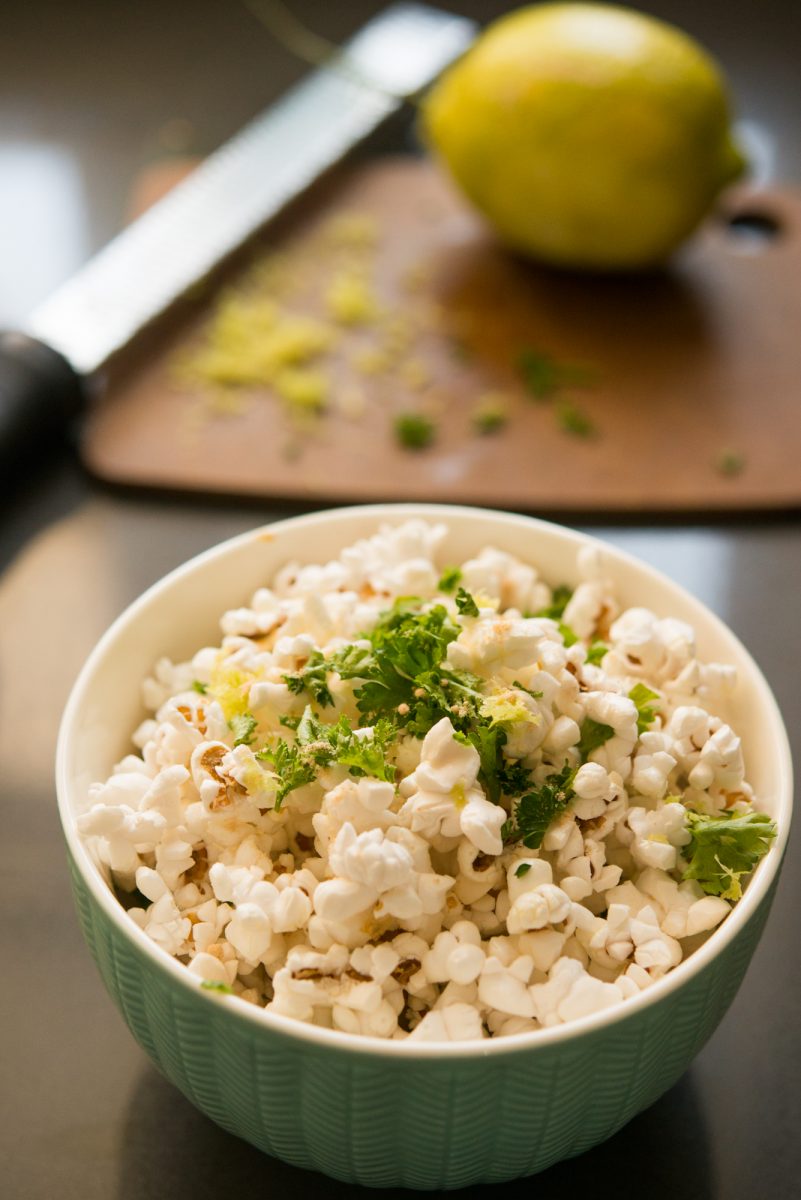 Around these parts, we love popcorn more than most things. Jeff loves it like you'd get it in a movie theater – some butter and some salt. I, however, have always liked it a little different. I used to live cinnamon sugar on it, but lately I've been experimenting with other options – most recently with lemon zest and chopped parsley.
We use an air popper to make the actual popcorn, and then I tossed the popcorn with a little coconut oil, followed by light salt, pepper, and lemon zest. Toss that about well, and then add your parsley – delicious.
This easy snack is a great treat after work (while making dinner, anyone?) or as a lighter alternative to movie-snacking, which I know we all love. Don't have coconut oil? Use olive oil, I swear it's amazing. (Or if you have to, a lil' butter. Whatever makes it have something to stick to!)
Recipe below – what do you like on your popcorn?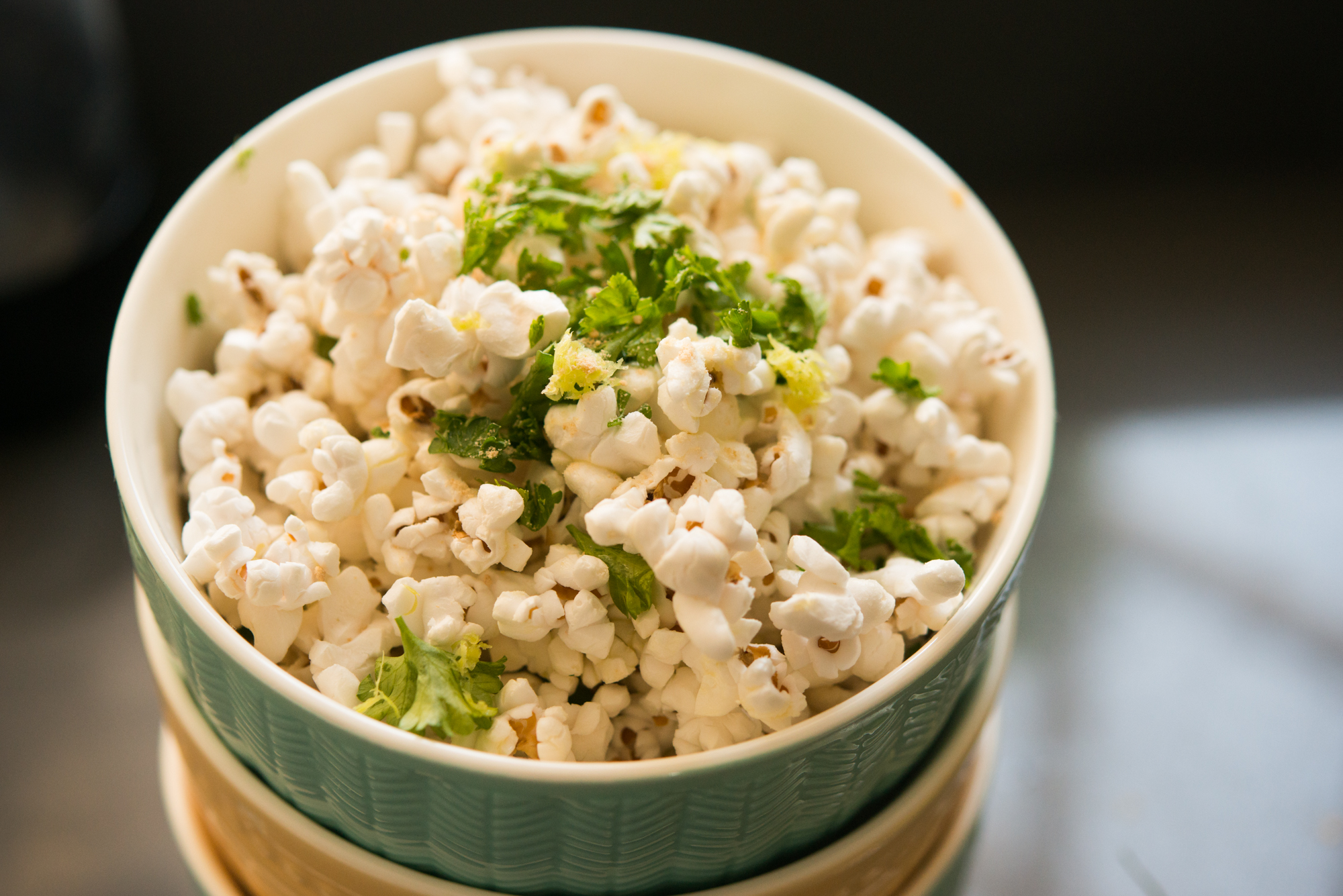 Type: Snacks
Author: Jennie
Difficulty: Easy
Prep Time: 5 minutes
Cook Time: 5 minutes
Servings: 2-3 Servings
Ingredients
1/2 cup popcorn
1 tablespoon coconut oil, melted
1/2 bunch parsley
1 lemon zested
salt to taste
Directions
Make popcorn, preferably in an air popper.

Meanwhile, chop parsley and melt coconut oil.

Add coconut oil and lemon zest, and toss to coat.

Sprinkle parsley on top, then serve warm!
Yum