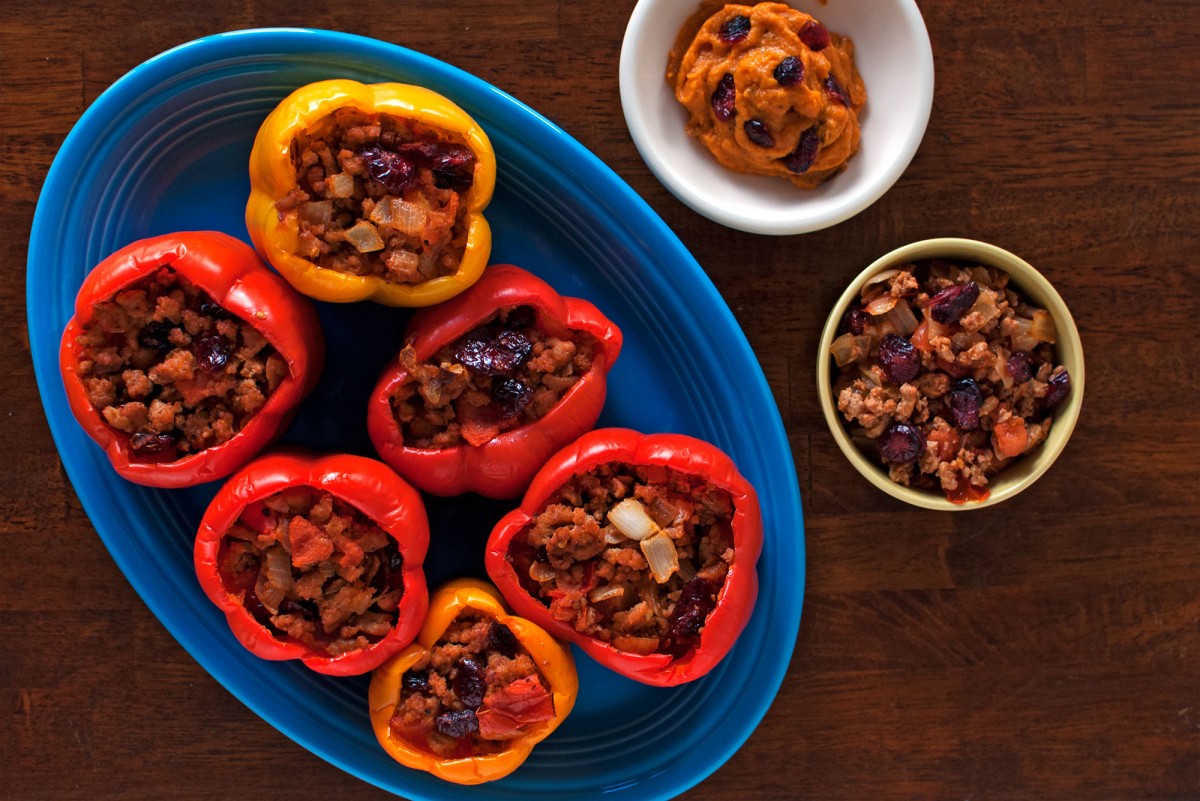 If you've been craving Thanksgiving dinner, this recipe is for you! It is a little sweet and savory, not to mention paleo-friendly. Turkey, cranberry, onion, tomato, sweet potato, cinnamon…what's not to love? It may not be the most low maintenance recipe (takes about an hour and a half to make), but it sure is worth it!
*This recipe requires a food processor.
Ingredients:
-6 peppers
-1 pound ground turkey
-2-3 sweet potatoes
-1 onion
-3 tomatoes on the vine
-chicken stock
-walnut oil (or another oil of your choosing!)
-pack of dried cranberries
-cinnamon
-paprika
-salt/pepper (optional: try using lemon pepper for a little extra zing!)
Directions:
1.) Preheat the oven to 425 and set a large pot to boil on the stove.
2.) Prep your peppers by cutting off the tops and cleaning out the seeds. Prep your sweet potatoes by cutting off the skin; then wrapping them in tinfoil.
3.) Boil the peppers for 5-7 minutes then remove from the water and bake the sweet potatoes for 45-60 minutes.
3.) Cook the ground turkey until browned. 1/4-1/2 cup chicken stock to keep ground turkey moist. Set aside.
4.) Chop your onion and tomatoes. Brown onions in pan with walnut oil; then add tomatoes. Season to taste with salt, pepper, paprika. Stir in some cranberries and set aside.
5.) Once the sweet potatoes are done, remove them from their tin foil and cut them into cubes. Add the cubes to your food processor with a tablespoon of chicken stock, a little oil and salt / pepper. Add a couple dashes of cinnamon as well. Pulse. Repeat the seasoning (and chicken stock, if needed only) and add some cranberries. Blend again until the sweet potatoes have a mash potato consistency.
6.) Place a couple scoops of sweet potato mash into each pepper. Stuff the rest of the peppers with the turkey, onion, and cranberry.
7.) Bake for 15-20 minutes at 400.
Enjoy and Happy Thanksgiving!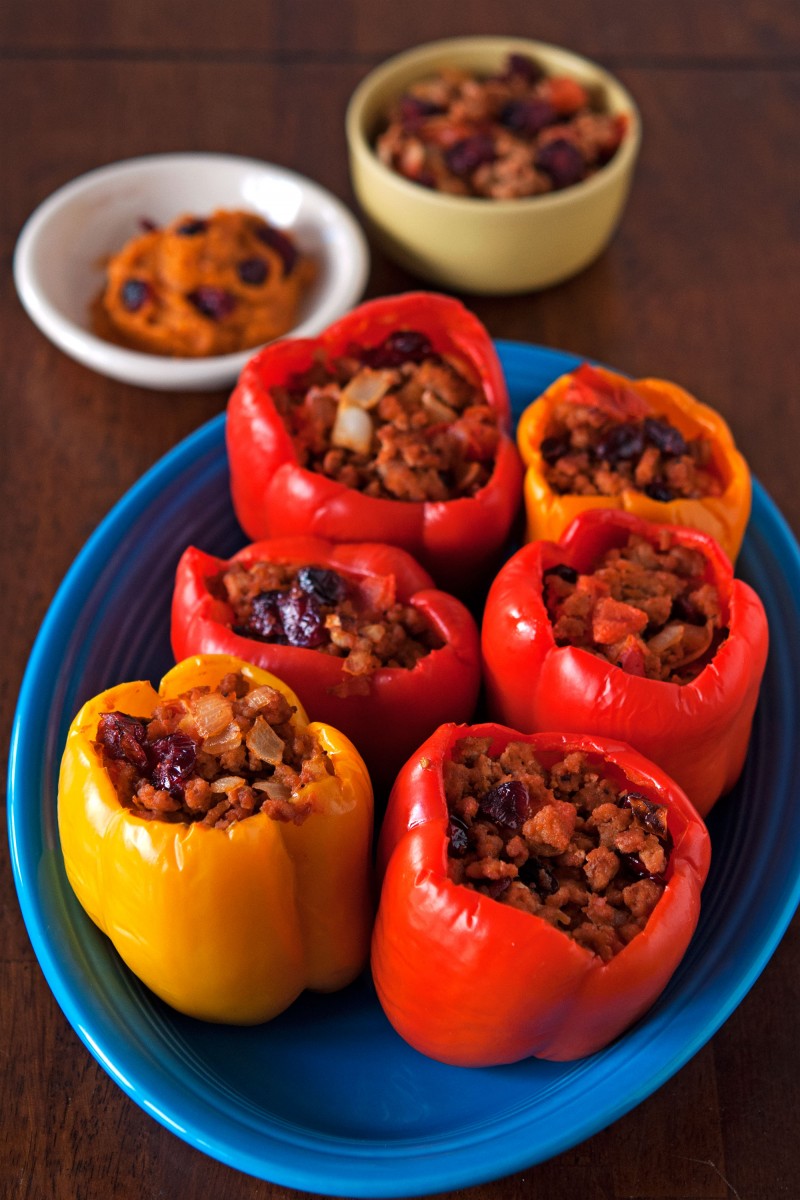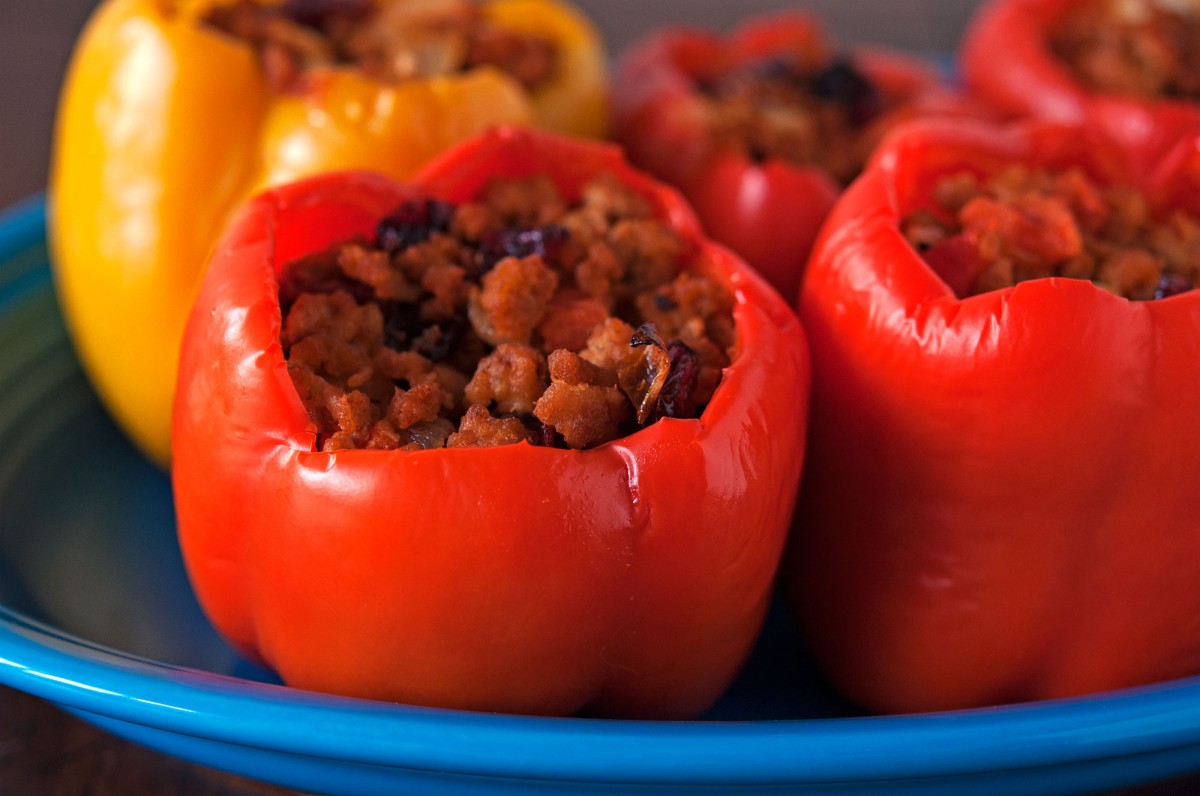 [addtoany]
Yum