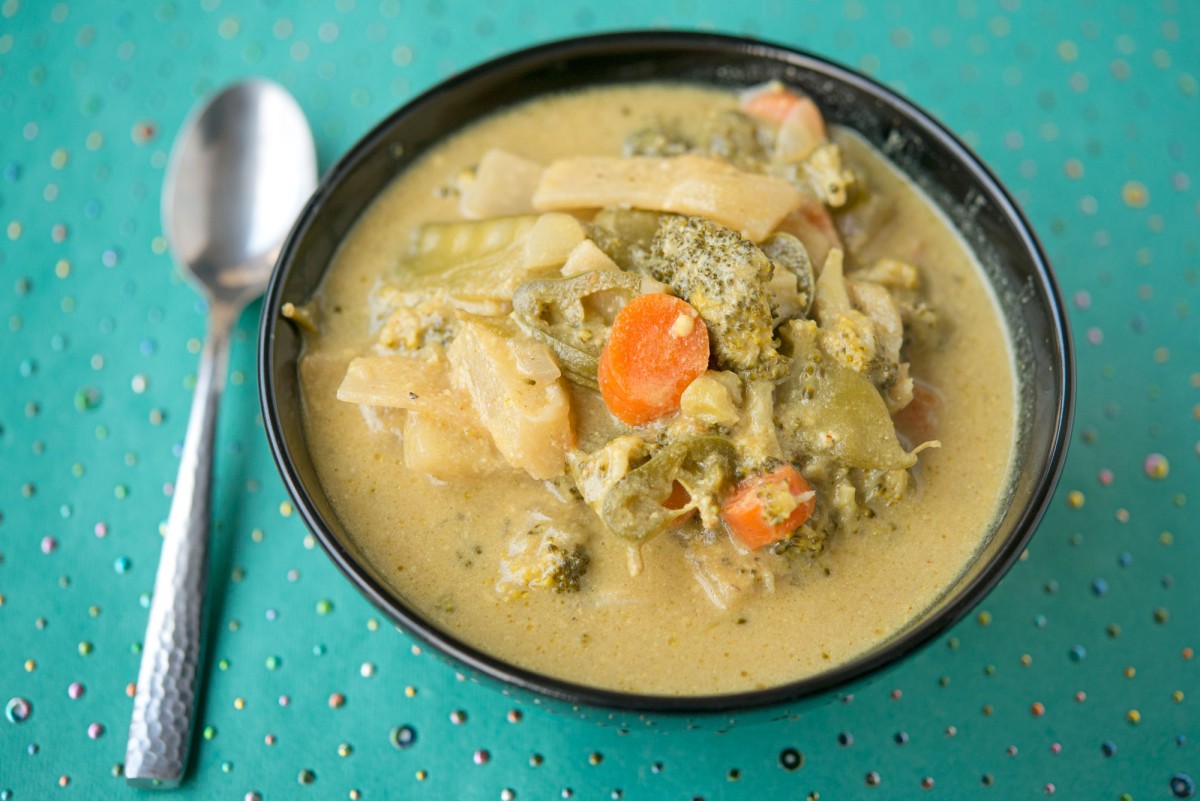 After craving a warm, nutritious meal on short notice, Aaron and I decided to buy a myriad of ingredients and try our hand at homemade curry. We enjoyed our recipe so much we've made it multiple times now. This recipe is great for leftovers and makes about 6-8 servings.
Through this process, we also discovered our love for jicama. It tastes a bit like a crunchy pear and once cooked, has a great taste and consistency for curry (sort of like a water chestnut).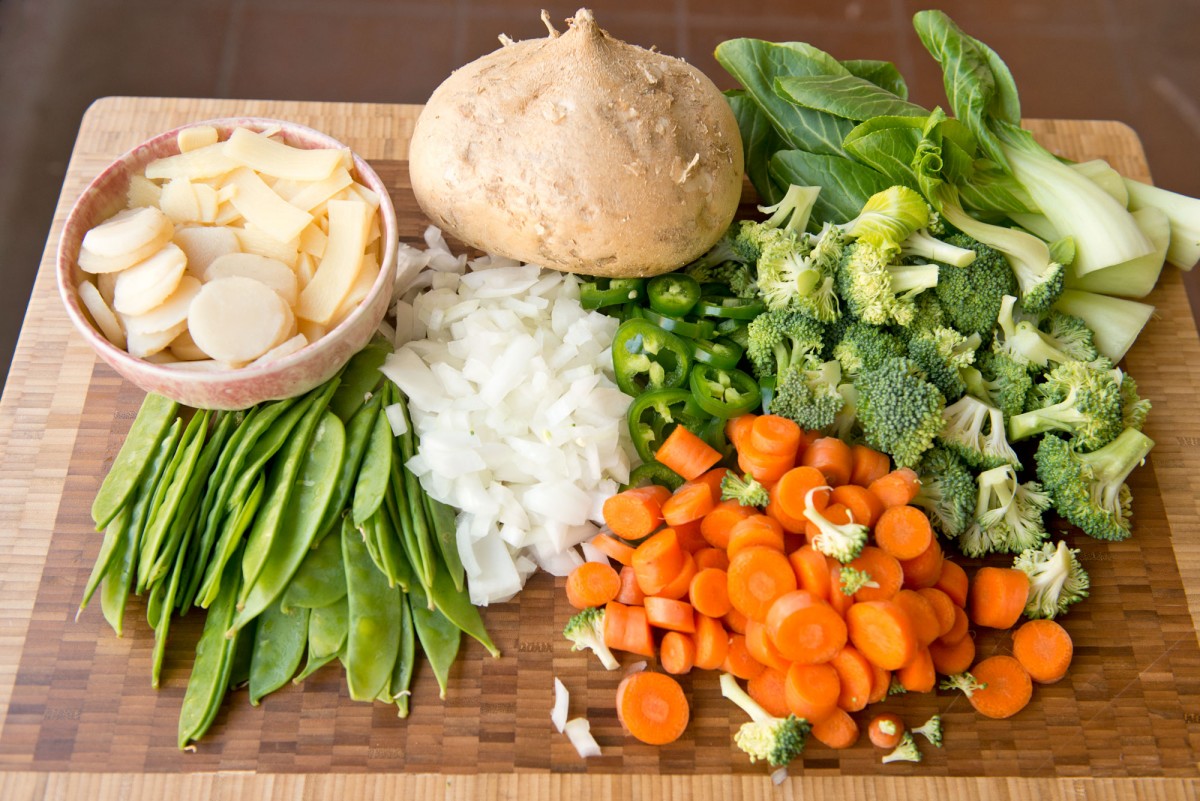 Ingredients
2 cans coconut milk
2 cans water
1/2 jicama, sliced or cubed
3 cups snow peas
4-5 medium-sized carrots, chopped
2 heads broccoli, chopped
2 jalapeños, sliced (seeds mostly removed)
2-3 stalks baby bok choy
1 can bamboo shoots
1 can water chestnuts
Olive oil to coat wok
Seasoning
1-2 jars of green curry paste (there's about 3-4 tablespoons per jar)
1-2 tablespoon paprika
1-2 tablespoon curry powder
1-2 tablespoon garlic powder
Cayenne pepper to taste
Salt (sea salt recommended) and pepper to taste
Directions
1. Chop/prep all vegetables.
2. Coat wok with olive oil.
3. Add vegetables, coconut milk, water and half of your spices and curry paste.
4. Stir, cover and simmer for 10 minutes on high heat.
5. Taste testing time! Add more spice and curry paste based on your preference for heat and robust flavor.
6. Cover and simmer on high heat for 30 minutes.
And that's it! You can pour your curry over cauliflower rice or simply enjoy as is.
*You can also add any meat to this recipe. We once tried adding grilled steak strips. Aaron lightly grilled the steak and then we tossed it in after the first ten minutes to continue cooking.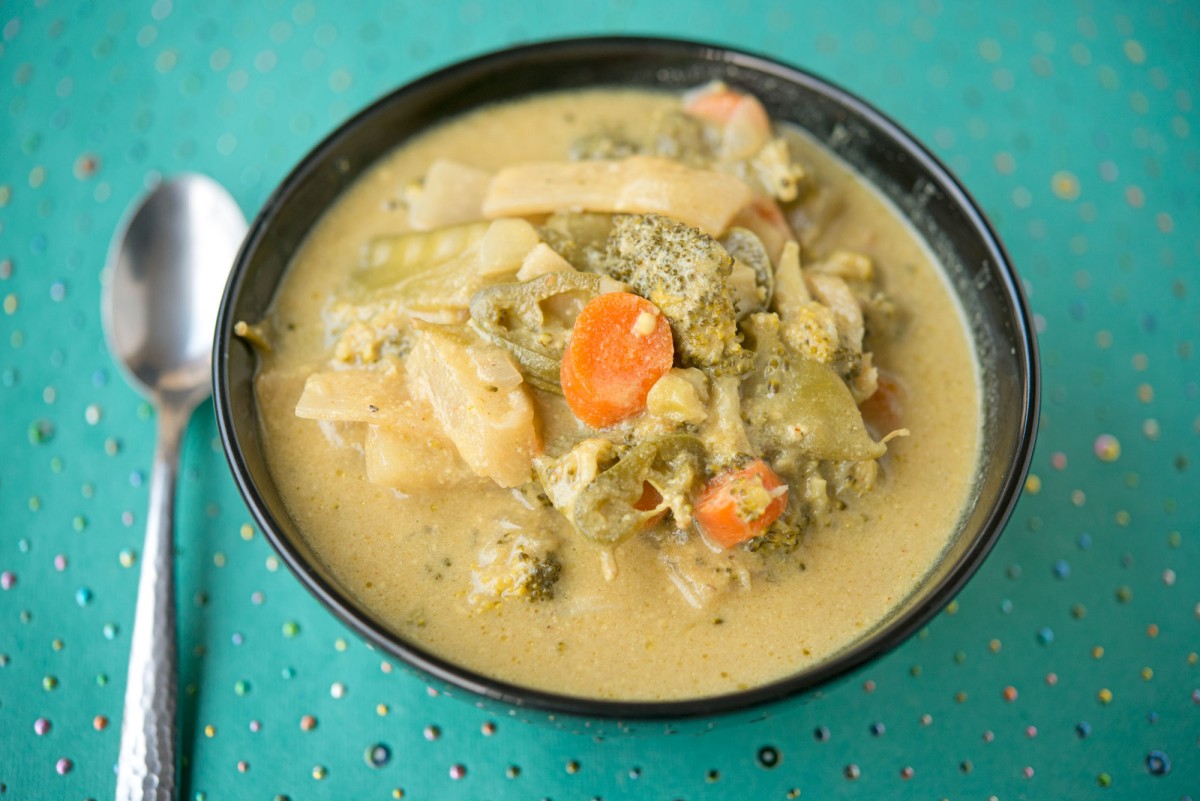 [addtoany]
Yum