For Ms Mary's birthday, Becca and I asked what she might want. She replied, Funfetti, or if you're up for a challenge, ombré cake, but REALLY whatever is easier!
Challenge, accepted. This is the recipe I used, which was quite easy to make.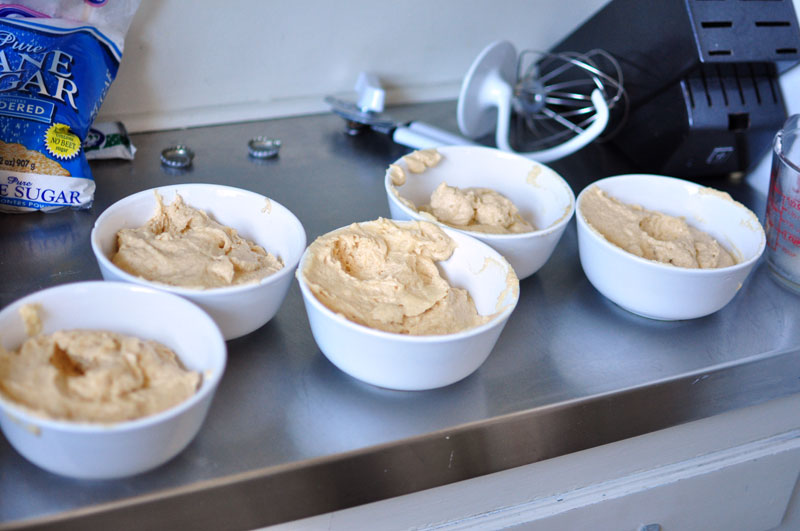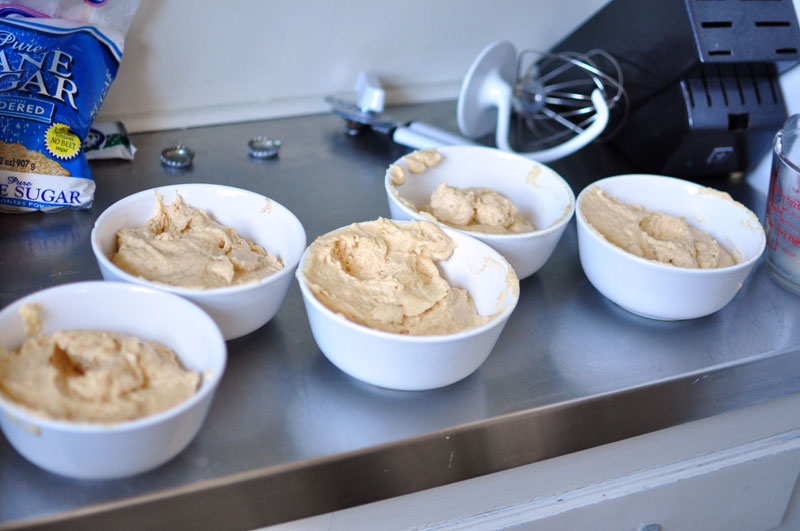 Make the cake, duh. Then, portion it out in five parts. We weighed it, per the instructions, and I think it went alright.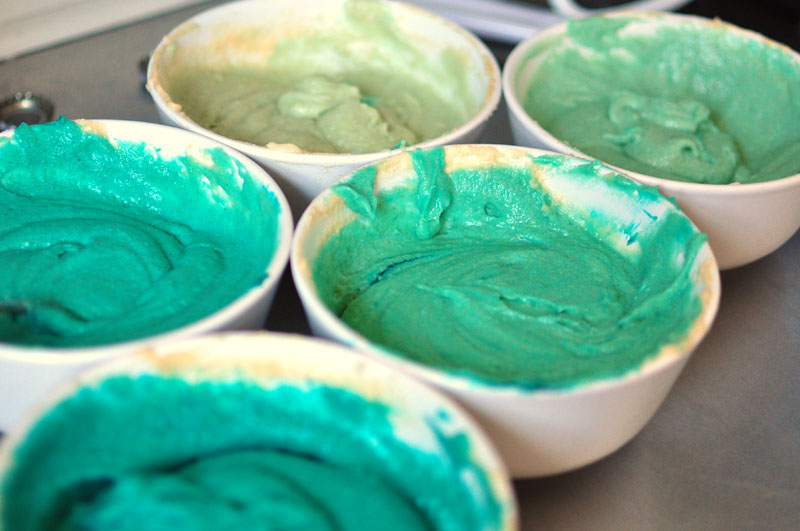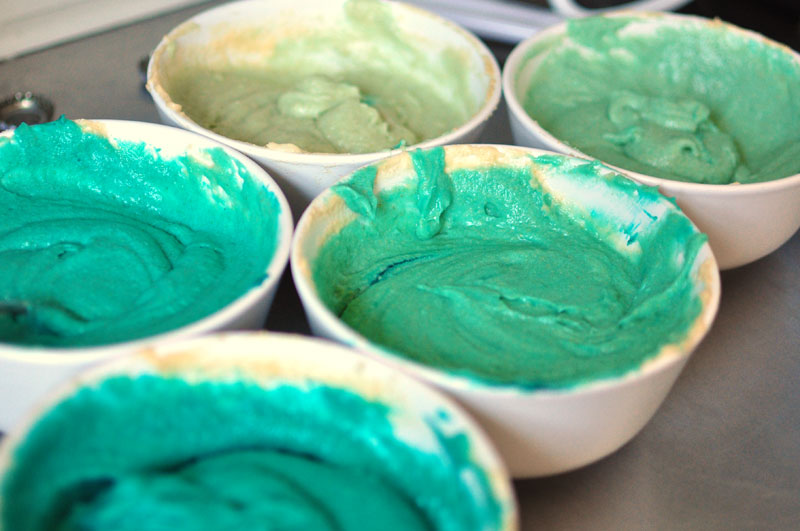 We used Wilton Food Gels of which I have twelve colors. For this, we used the teal. It came out mostly green, but I think that was OK, too (right Mary….Mary??)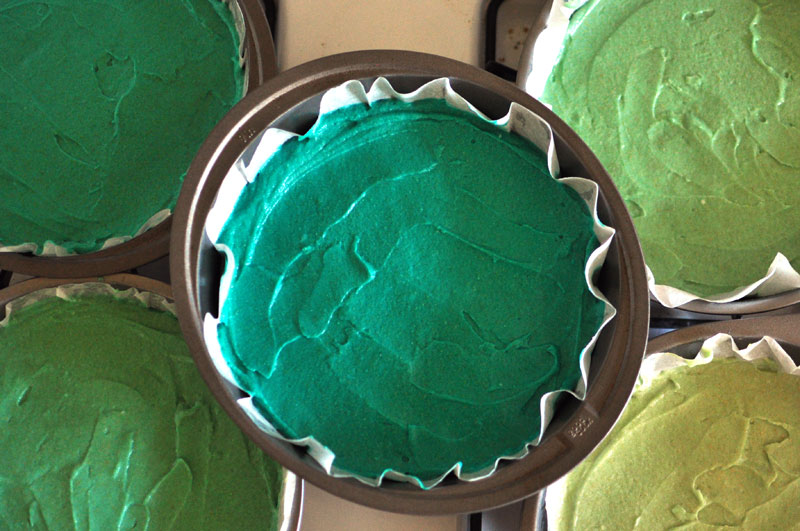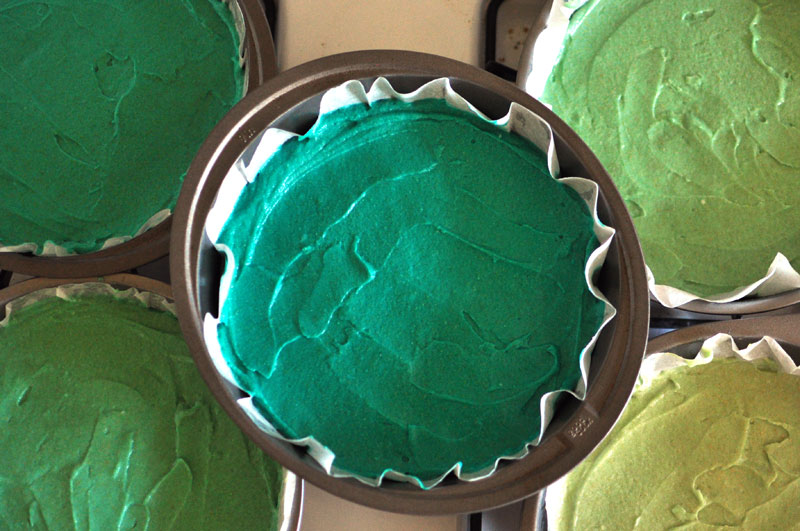 Portion out the cakes into your pans. Luckily, between Becca and I we have at least five tins, so we could put 'em in at the same time. We buttered, parchment-ed, and buttered again for good measure.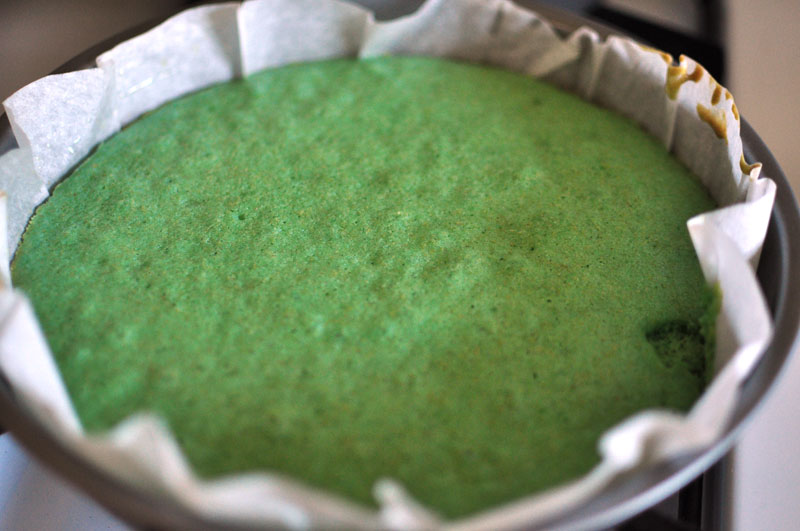 The only took about 25 minutes to bake in my somehow always slow oven! Mmmm, cake.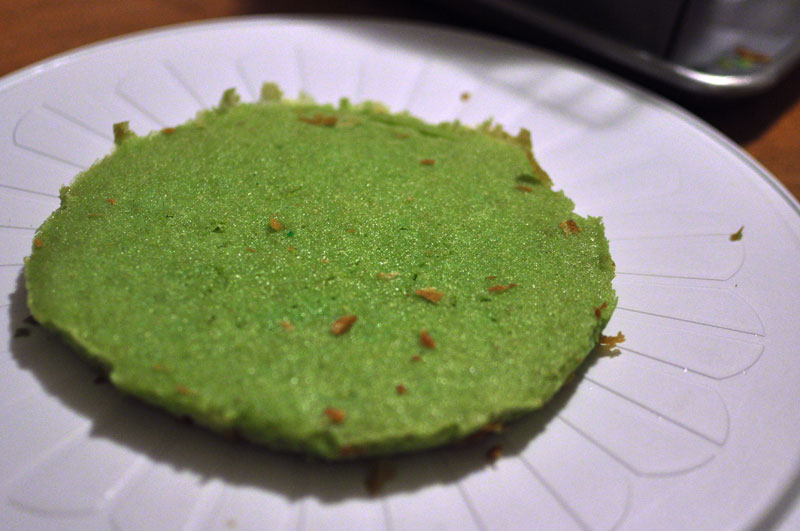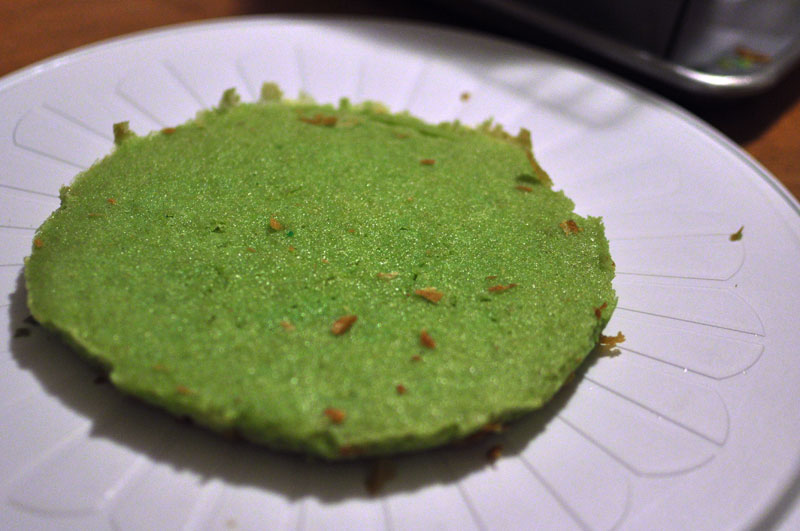 Let them cool, and then you can stack and frost. Only, instead of frosting, we used raspberry preserves that Melissa and I canned last summer.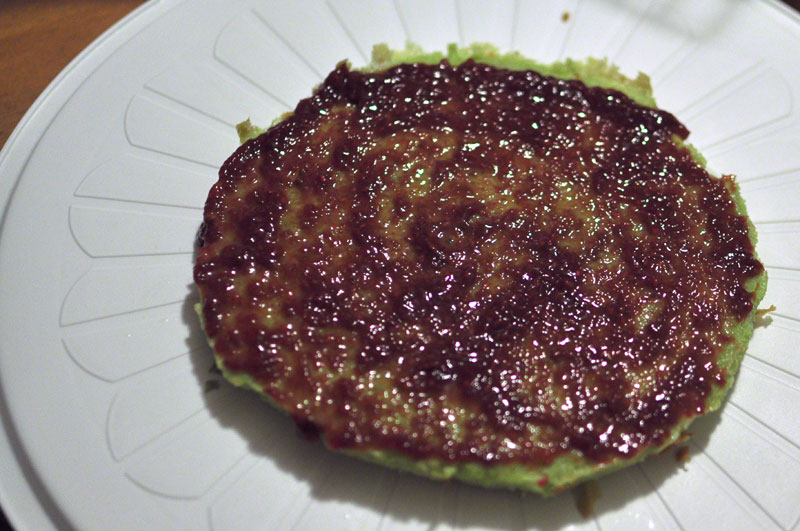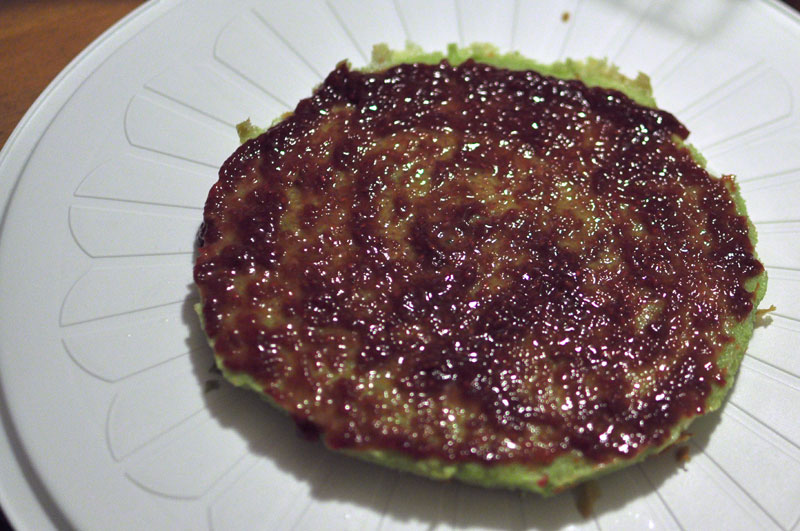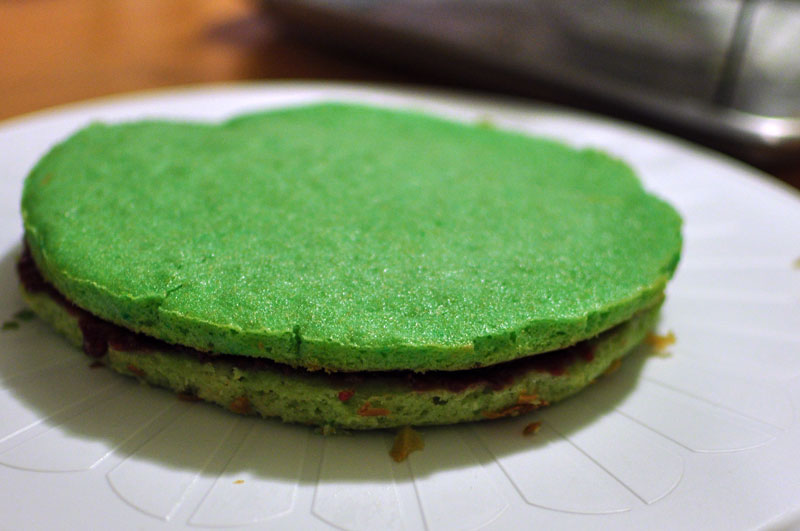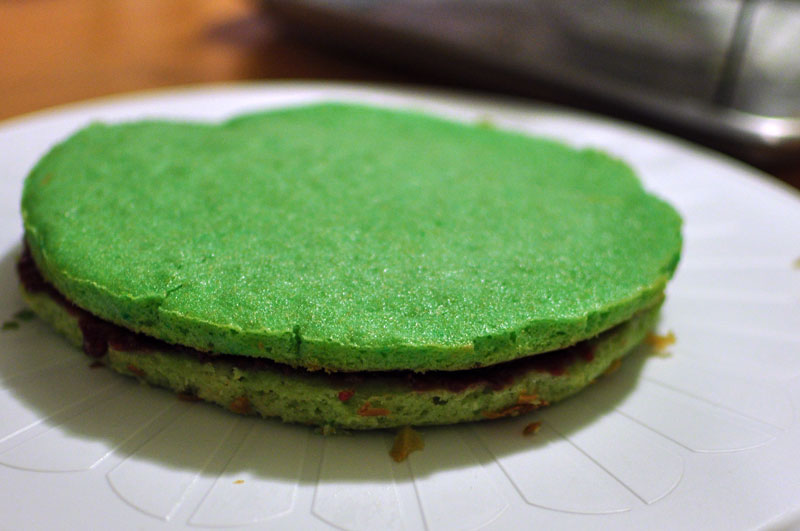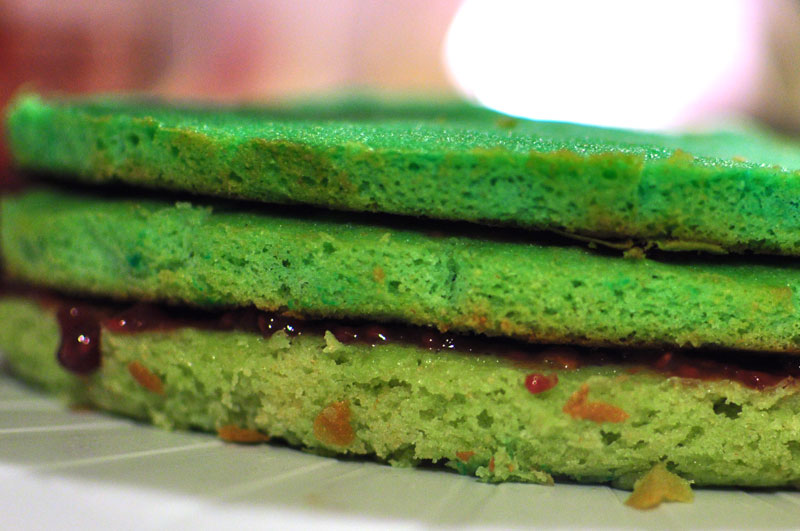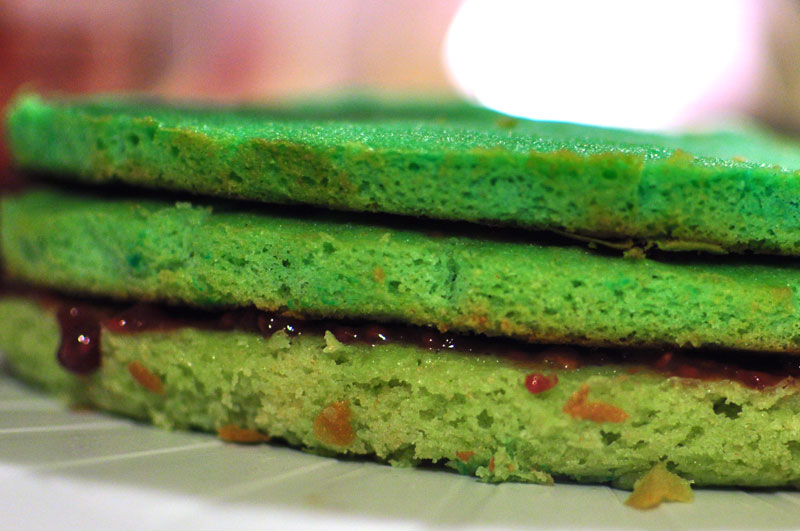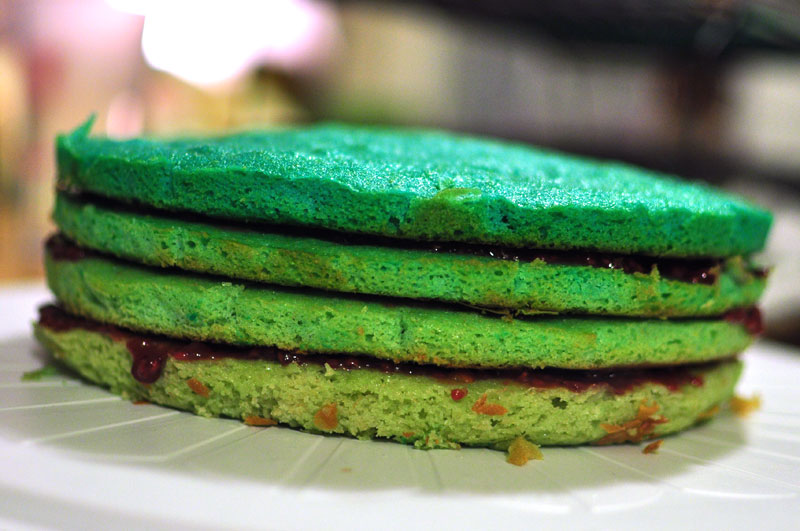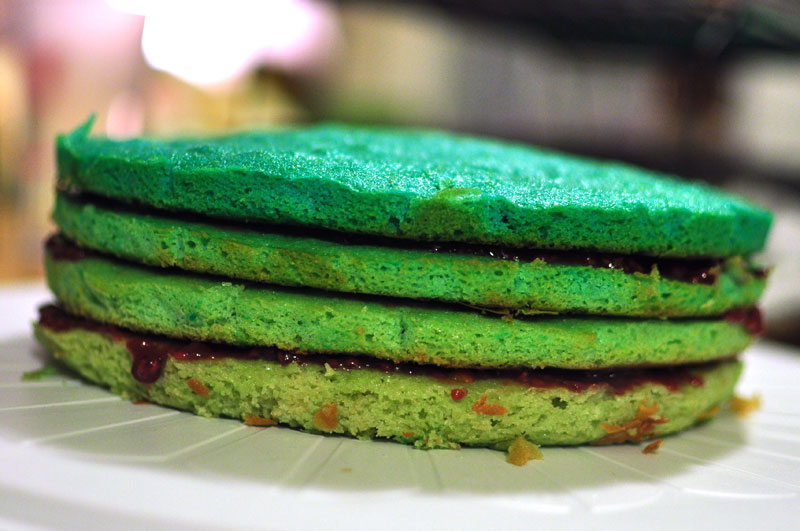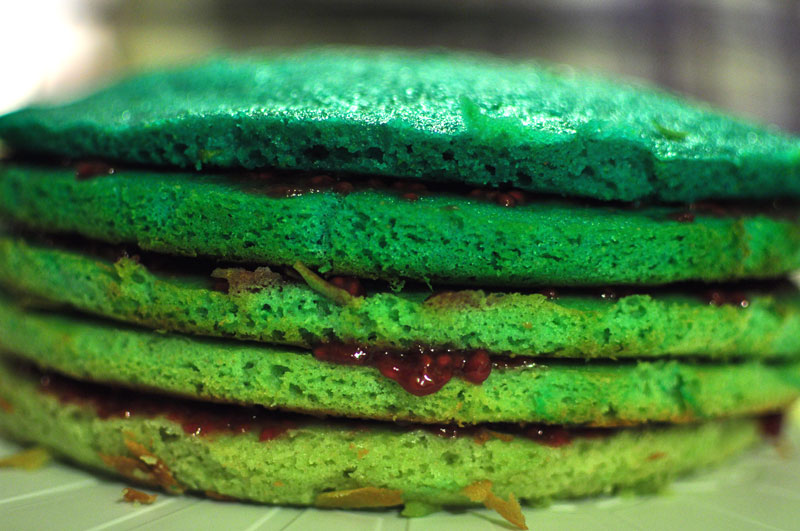 Now for the real icing. We dyed the icing yellow, since a) Mary loves yellow and b) we couldn't figure out a way to get the sprinkles on the sides without staying up all night and resigning my dining room floor to being technicolor for the rest of its days.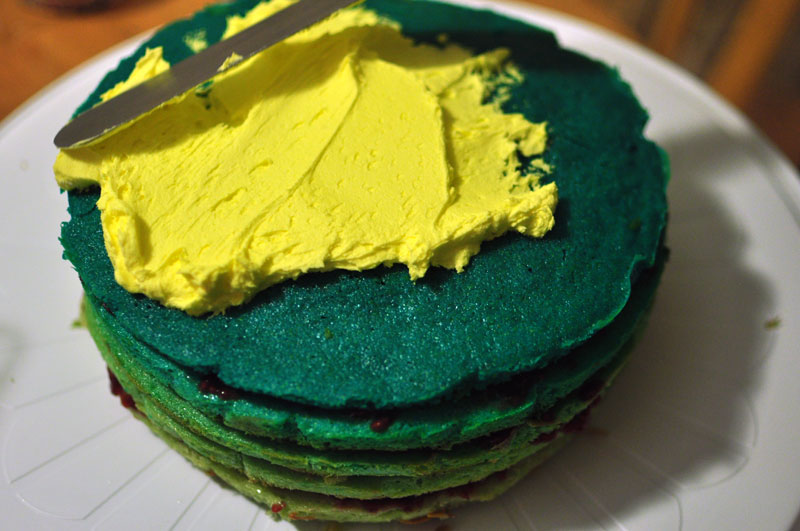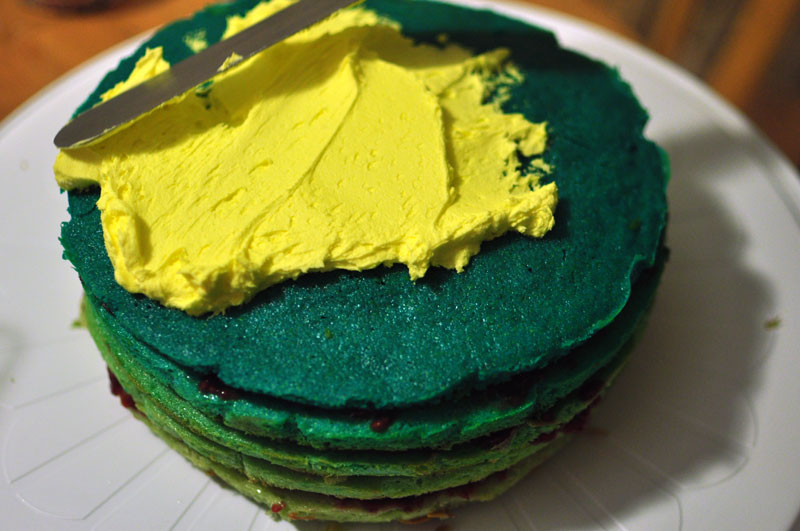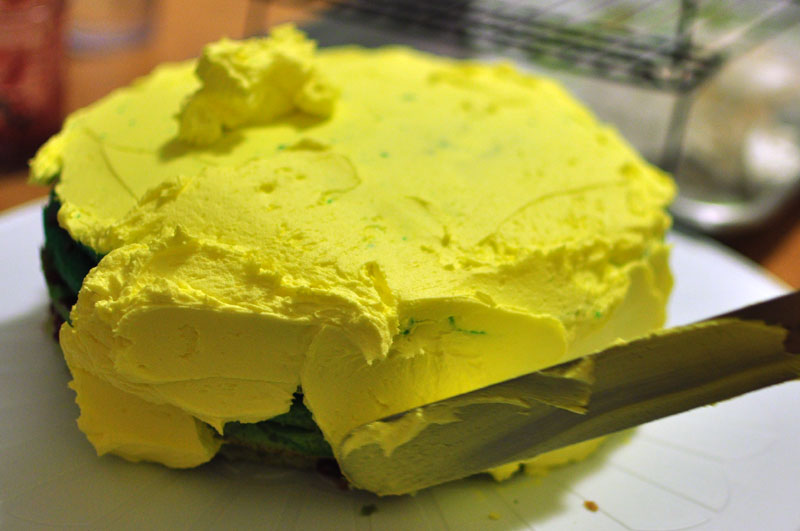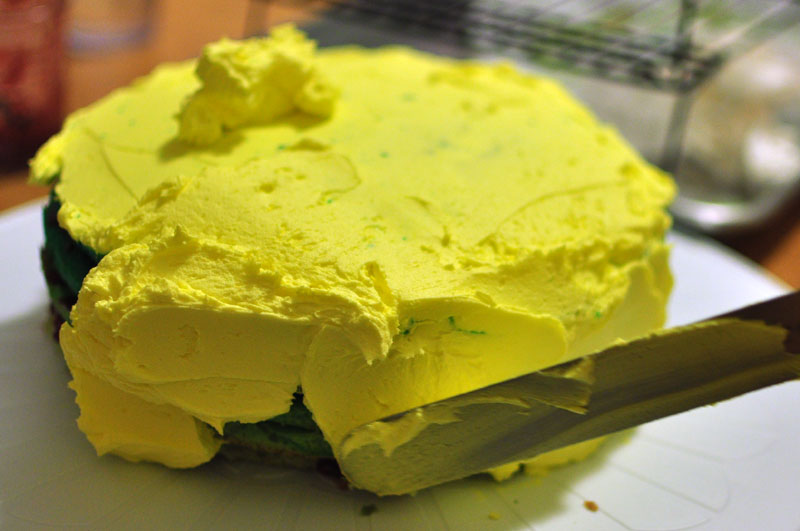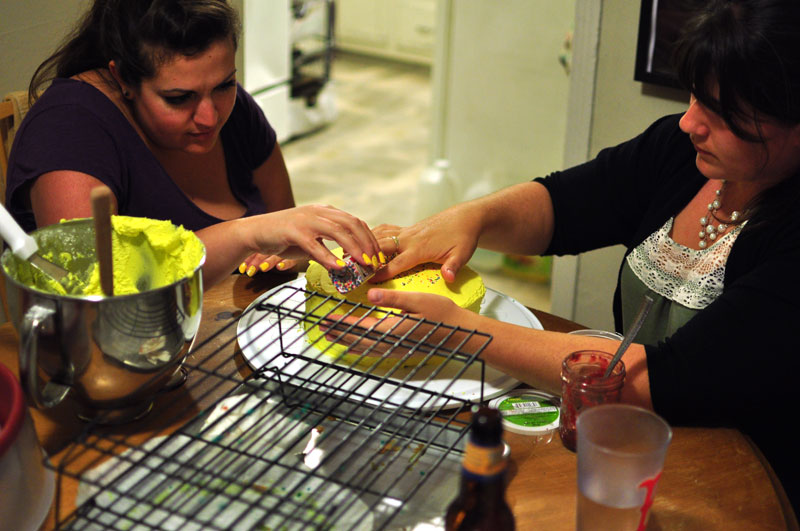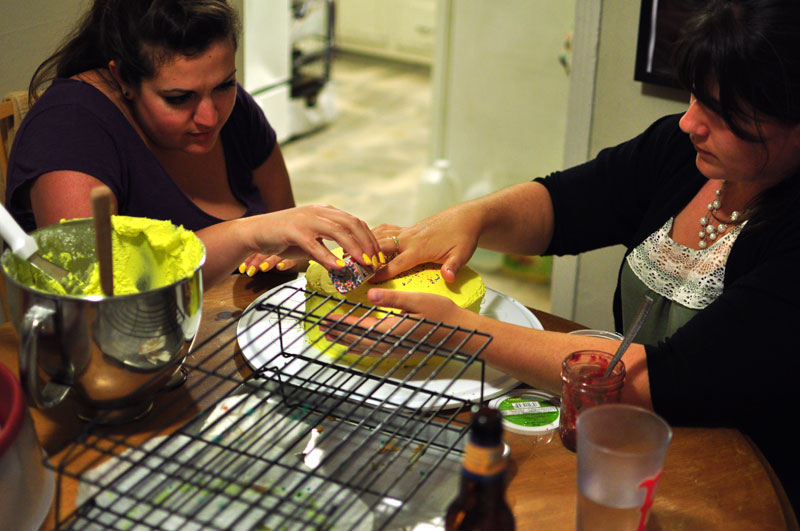 Here are Becca and I, hard at work putting sprinkles on just the top.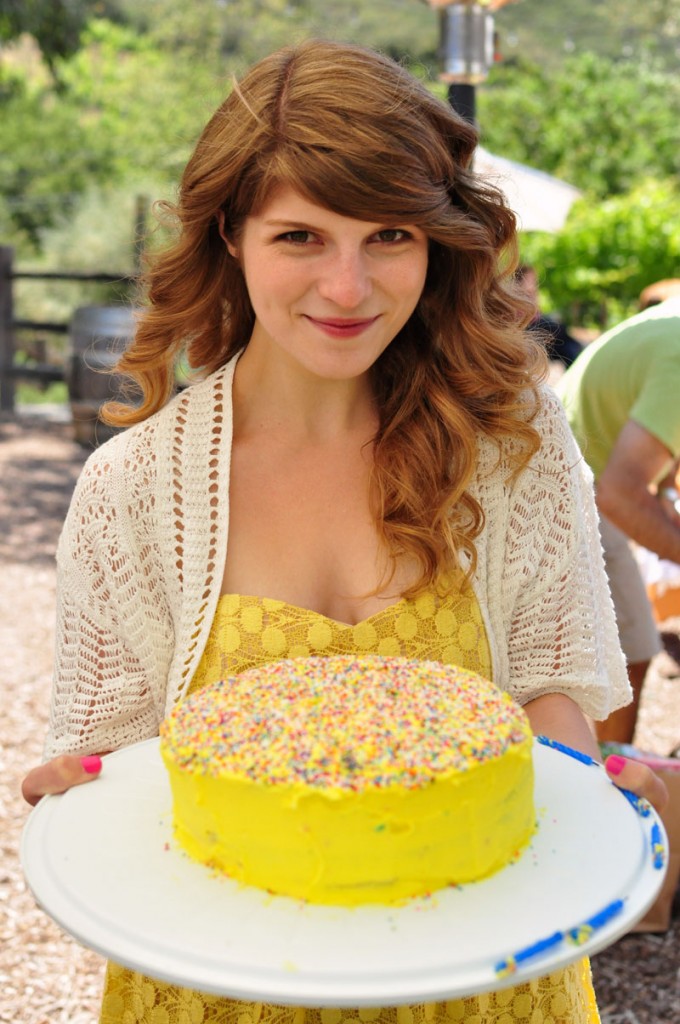 Here is Ms Mary with her cake on birthday-day. We ended up color coordinating (Mary and I by accident, Becca on purpose.)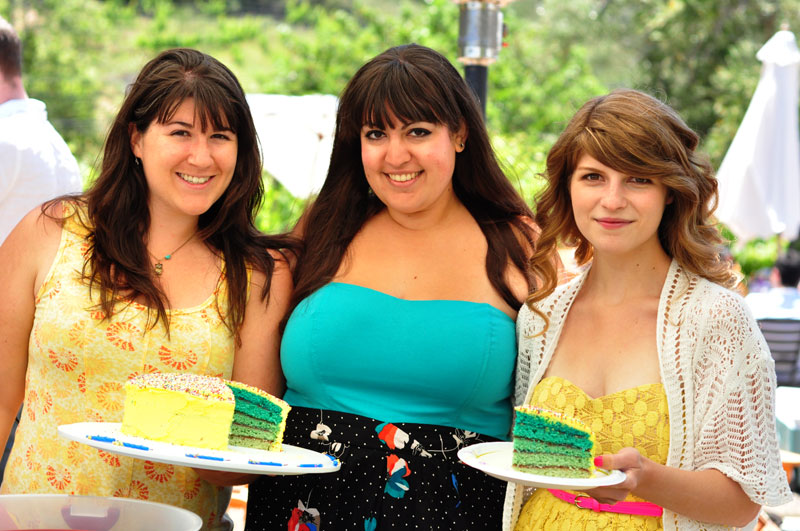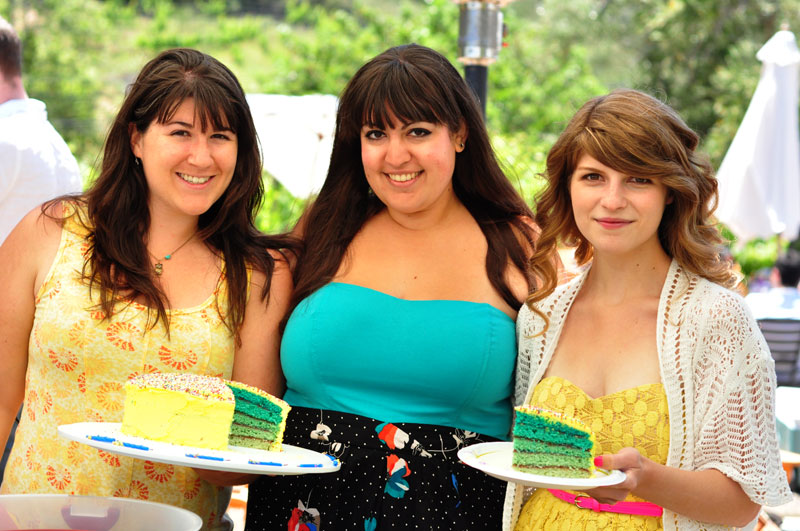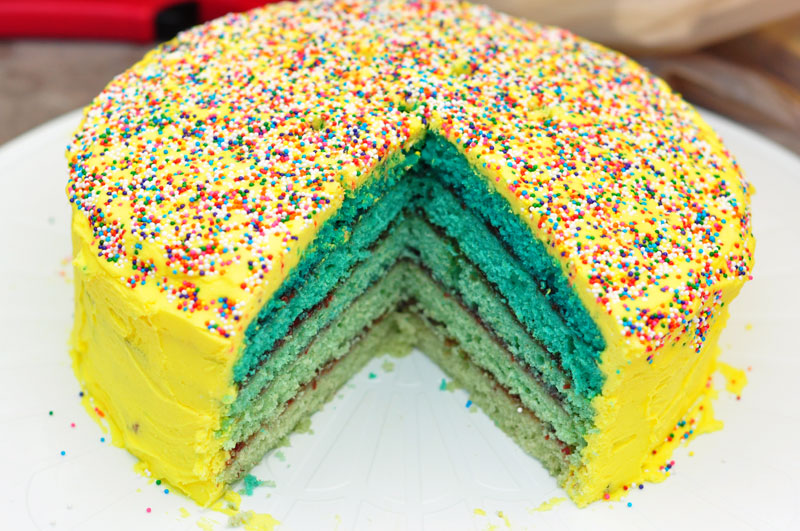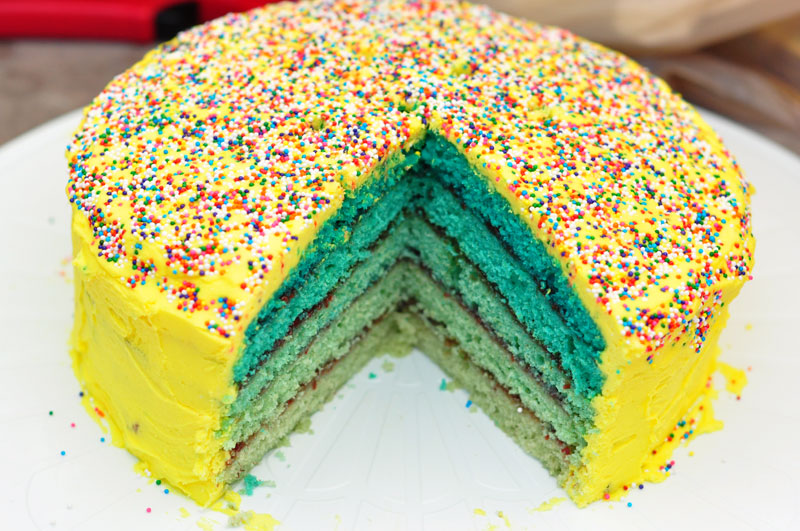 Delicious, wonderful cake.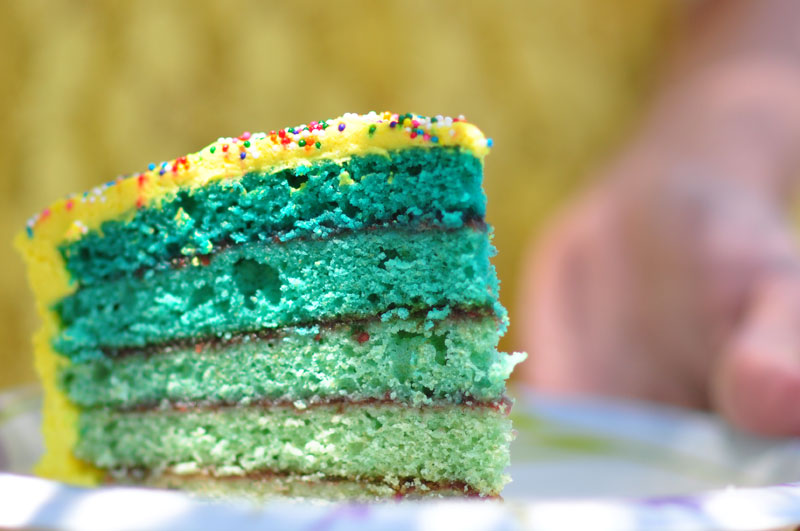 Overall, this cake was easy to make and beautiful! I loved the idea of using jam instead of frosting – it added an extra something to the cake!
What is your favorite ombré cake you've seen? Do you have a color you'd like to see?
[addtoany]
Yum