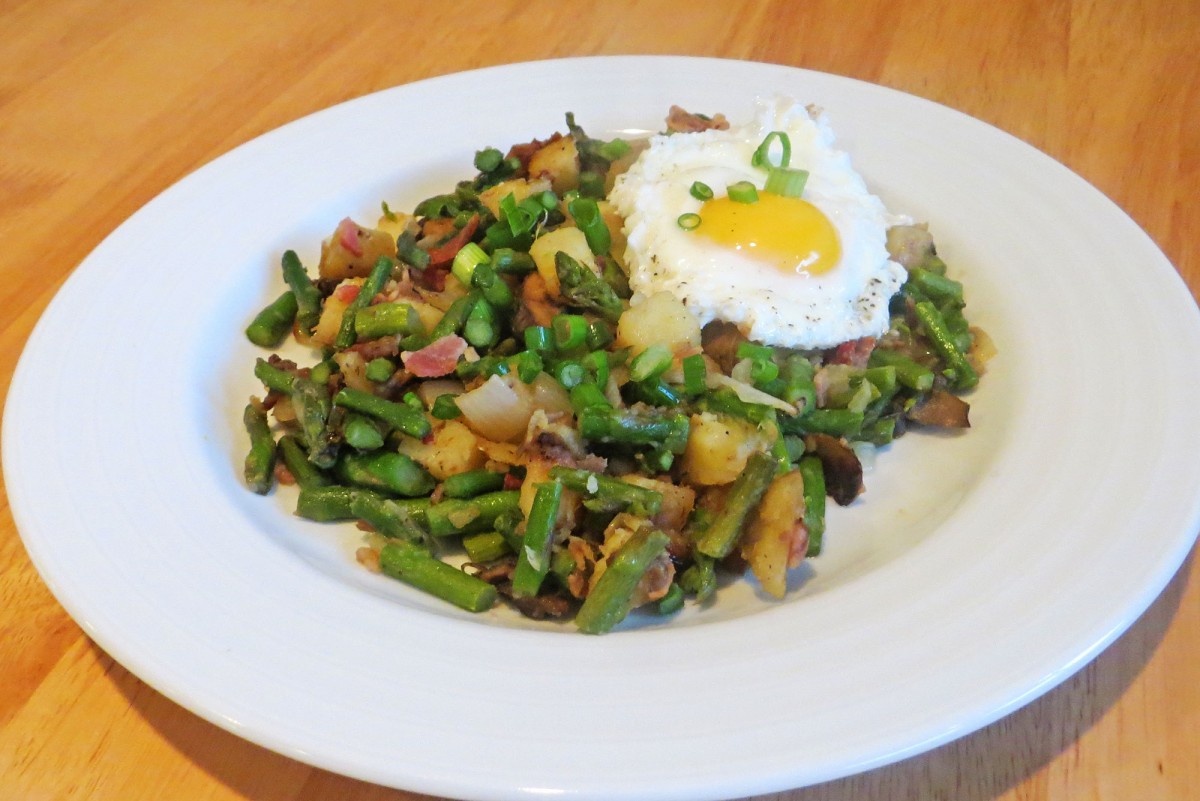 Hi there, chickadees!
I'm three for three this year in terms of Garlic, My Soul contributions, which is pretty much the longest trend I've ever had, because I get distracted easily, and also, I spend most of my time chasing around a toddler.
When I asked Jennie what to write about this month, she was like "Write about feeding a baby? Is that boring?" to which I admitted that feeding a baby is the same as feeding an adult, only babies throw food.
With that said, the following recipe is Theo-approved. It's warming up (except for a surprise snow storm – thanks Chicago) around here, and we're craving spring vegetables, but it's too cold to step all the way away from comfort food just yet, so an adaptation of Smitten Kitchen's Spring Hash was just what we needed to bridge the gap between winter misery and the elusive summer in the city. We even agreed, in a shocking admission, that this dish doesn't even need cheese, which makes it a miracle worth trying.
Enjoy!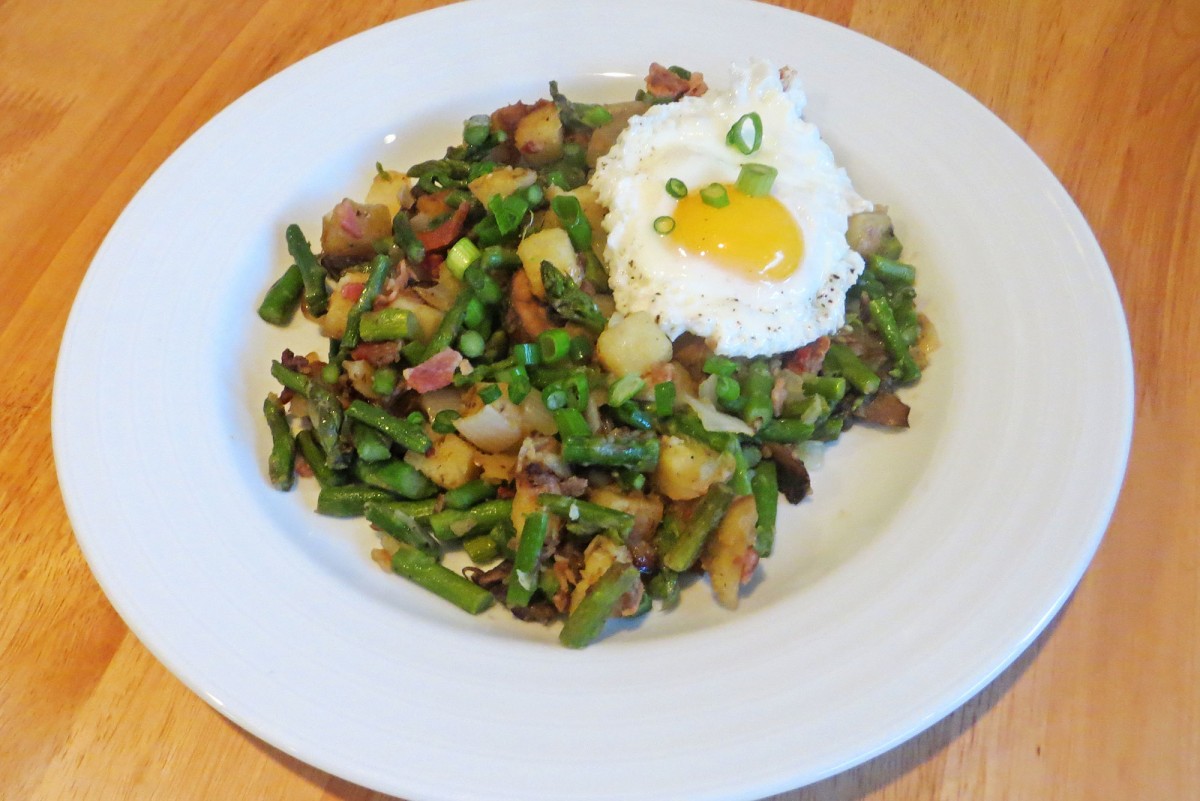 Not Quite Spring Hash
Serves four + lunch leftovers (note: my four includes two ladies, one hungry husband, and a toddler)
Ingredients
1.5 lbs or so Yukon Gold potatoes, diced, no need to be precise on amount
1 small onion (or in our case, ½ giant onion)
2 handfuls baby bella mushrooms, slices
2 bunches asparagus , cut into inch pieces(we like the skinny kind)
5 strips of bacon
s/p to taste
eggs (fry an egg to put on top of each hash serving)
olive oil
hot sauce, obviously
green onions, sliced, to top
Directions
1. Heat a large cast iron frying pan over medium heat and add a little olive oil. Add the bacon, and cook to your preference (ours is crispy, so it's easy to crumble) Remove and drain.
2. Leave the heat on and the bacon fat in the pan. Add potatoes and leave them for about seven minutes (or as long as you can stand to). Add salt and pepper, and flip, and then let them hang out for about seven more minutes. This should crisp them up, though I admit, ours were kind of mushy (which was delicious and fine), but I also admit I am a bad flipper. Ky is better.
3. When the potatoes are about almost done (so about 15 minutes), add the onion and the mushrooms. Cook for an additional 5 minutes. Add the asparagus, cover the pan and cook for about ten minutes. Remove the lid, throw in the crumbled bacon, and your hash is done—top with a fried egg (or any kind of egg you like), green onions and some hot sauce.
[addtoany]
Yum