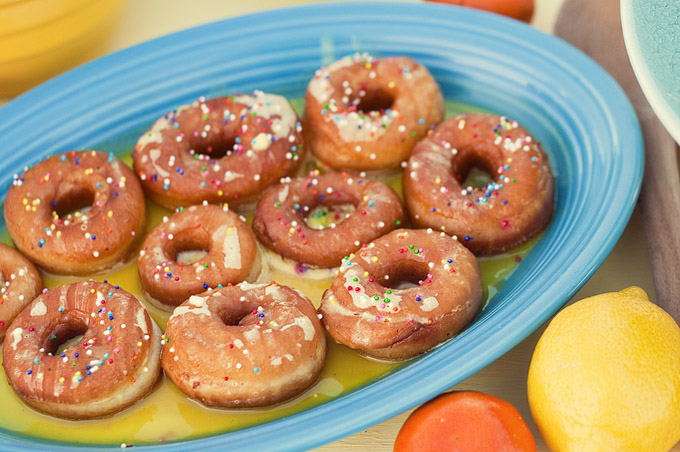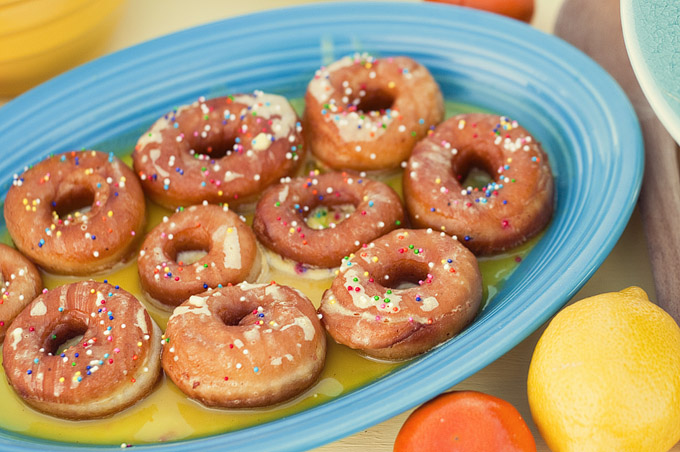 You guys, it's National Donut Day, and BOY are we excited. We made the donuts above (photo by Mary Costa Photography!) years ago for our favorite crazy photo shoot on the beach (with an oven, of course!)
We wanted to let you know so you can go out and get some donuts for yourself, or better yet make them yourself!
First of all, we are loving this striped donuts by Studio DIY, in case you're short on time but want to wow your friends and have delish donuts, too.
Secondly, we love LOVE chocolate donuts, and these look divine.  I love anything triple chocolate, and I love everything the Sweet Life does.
Now, if you don't have a fancy donut pan (we don't either, we had to borrow one for our own forays) you can certainly make donut holes if you have a mini muffin pan – why didn't WE think of that? Check out these from Sally's Baking Addiction – yum!
Gluten free? Not a problem – head here to find some Chocolate Chip GF Donuts (are you sensing a theme?) that simply look to good to be true.
Guys, what are YOUR favorite donuts? Tell us – we might just have to whip some up this weekend!! Happy Donut Day!
Yum