It's time to mix things up a bit! LA has just been SO HOT that I wanted to try something revitalizing and healthy for this Sweet & Caffeinated post. Enter: Moon Juice Shop! This Venice-based cold pressed juicery has been making waves across the city for their 100% organic products and unpasteurized elements.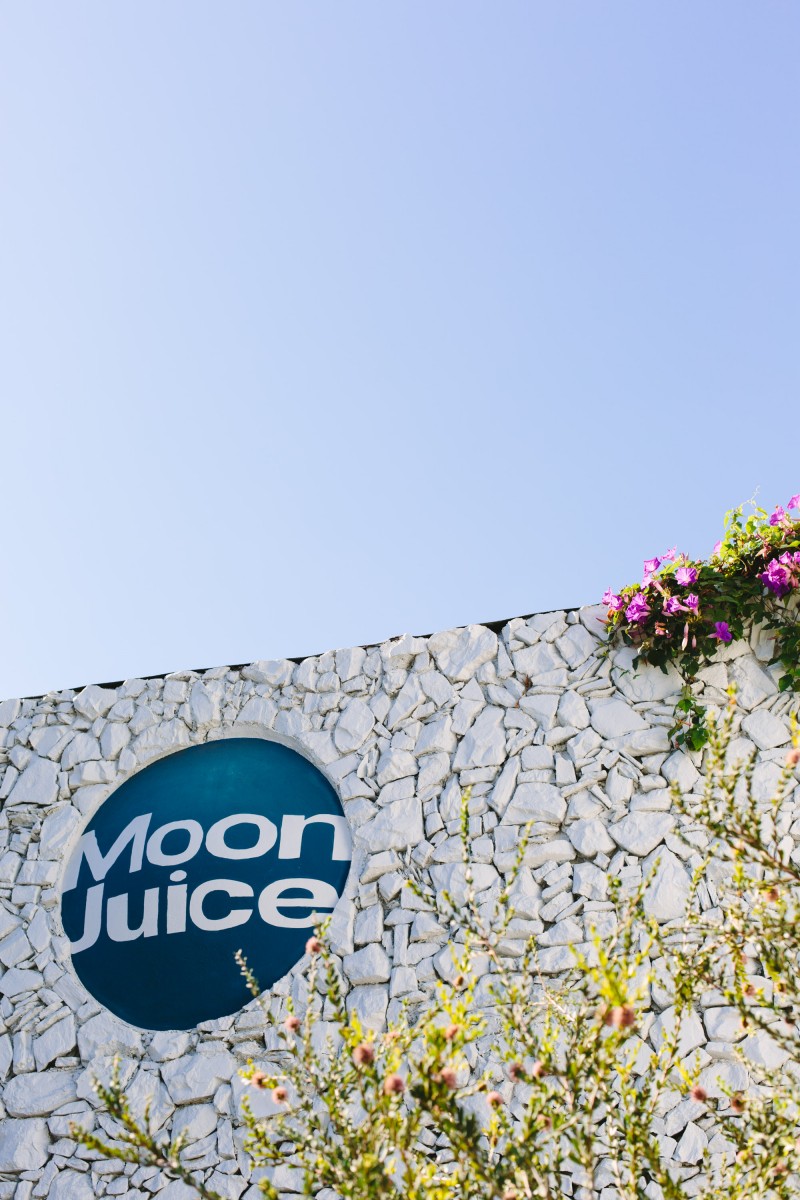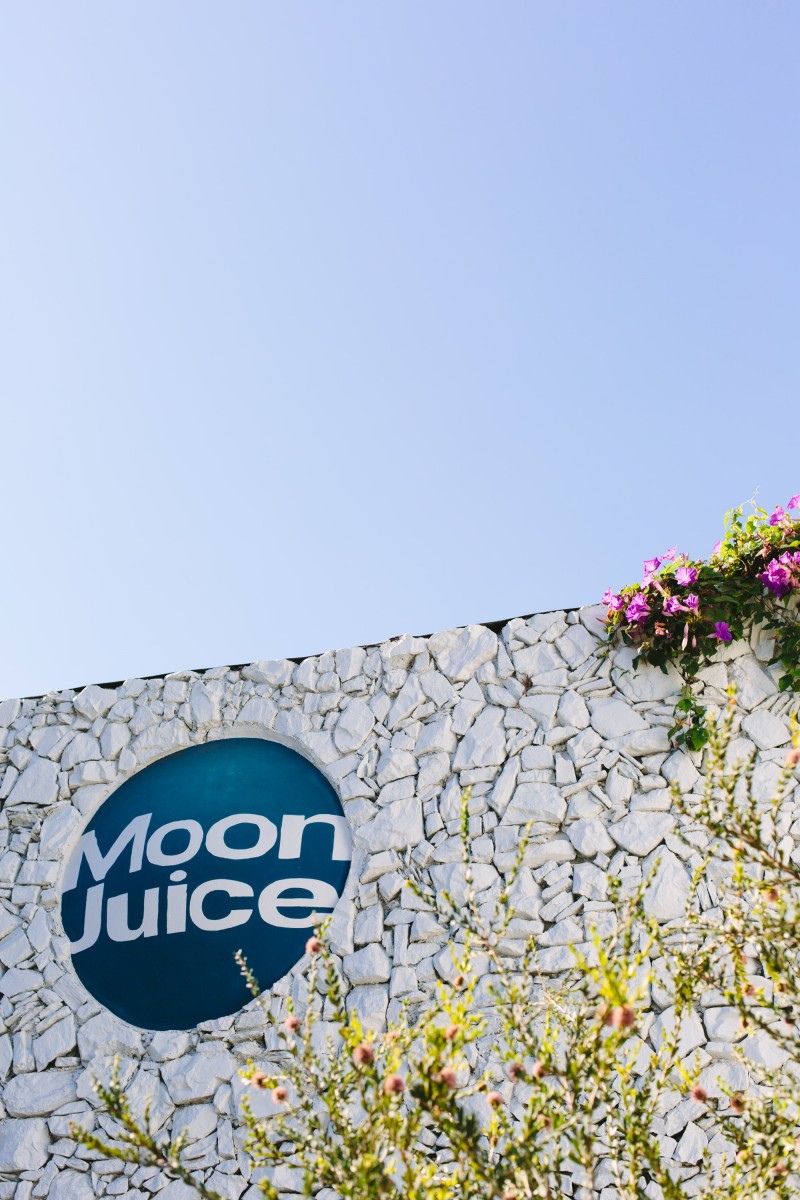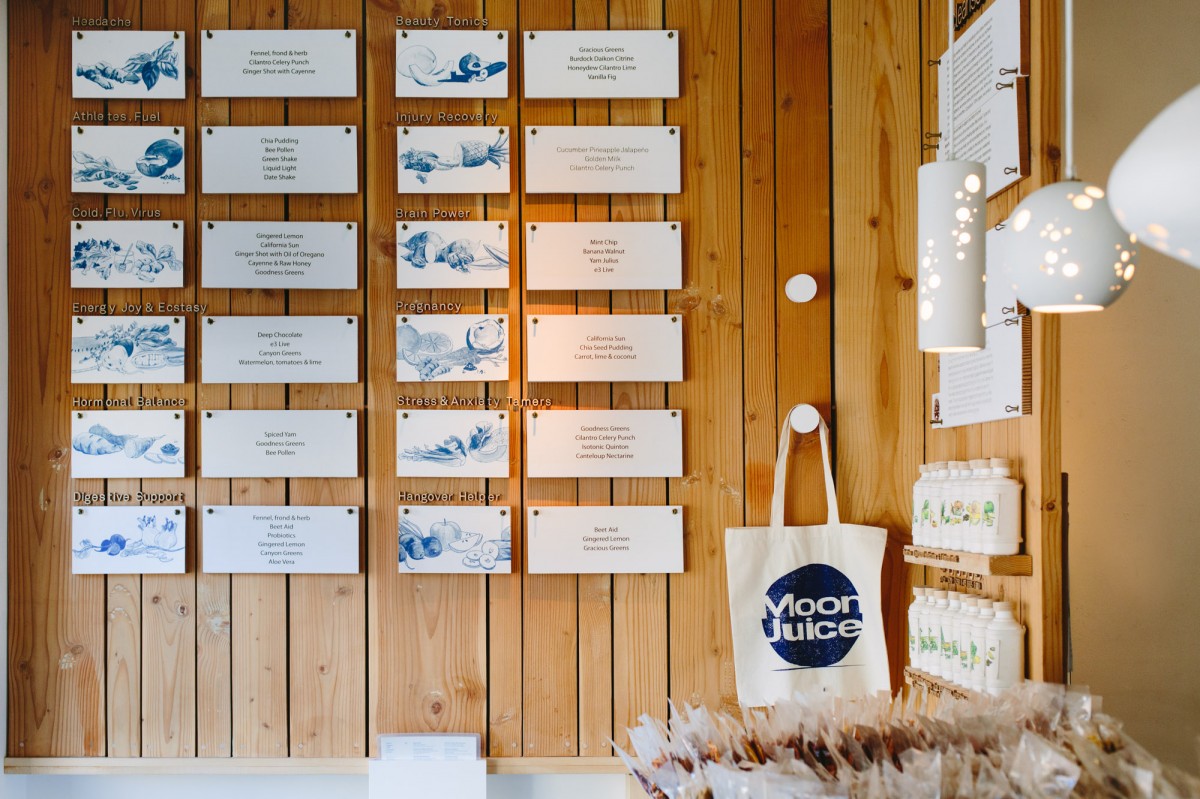 Moon Juice makes more than just juice – they have a ton of healthy snacks to try too!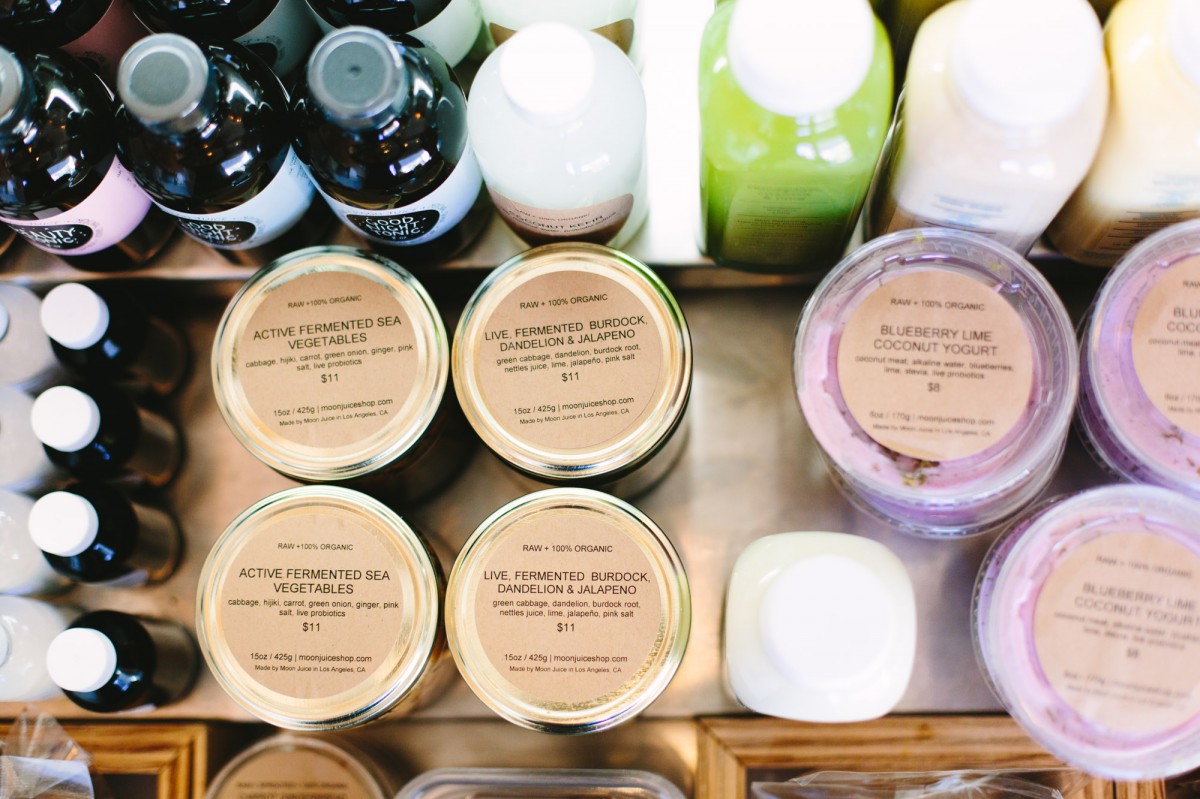 I decided to try (from left to right) the Watermelon, Tomatoes & Lime cold juice, the Silver Strawberry almond milk, and the Carrot, Lime & Coconut cold pressed juice. They made for delicious snacks over the next few days.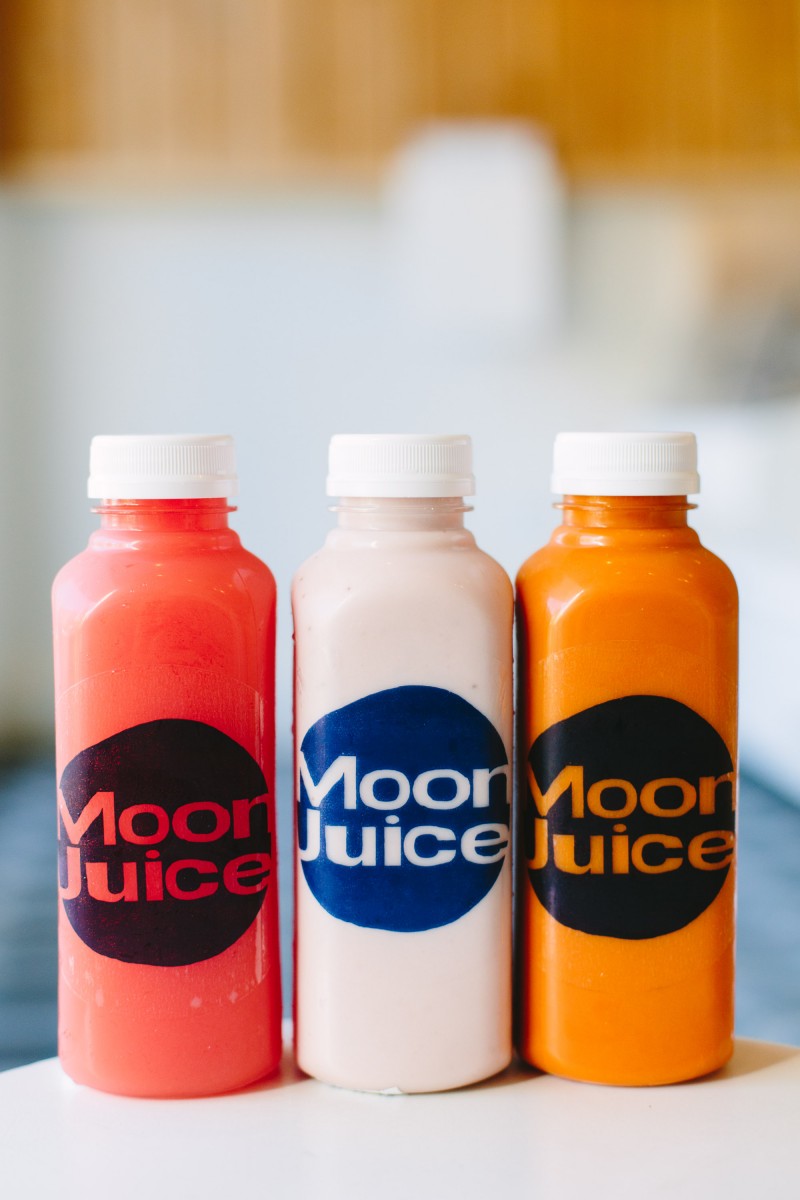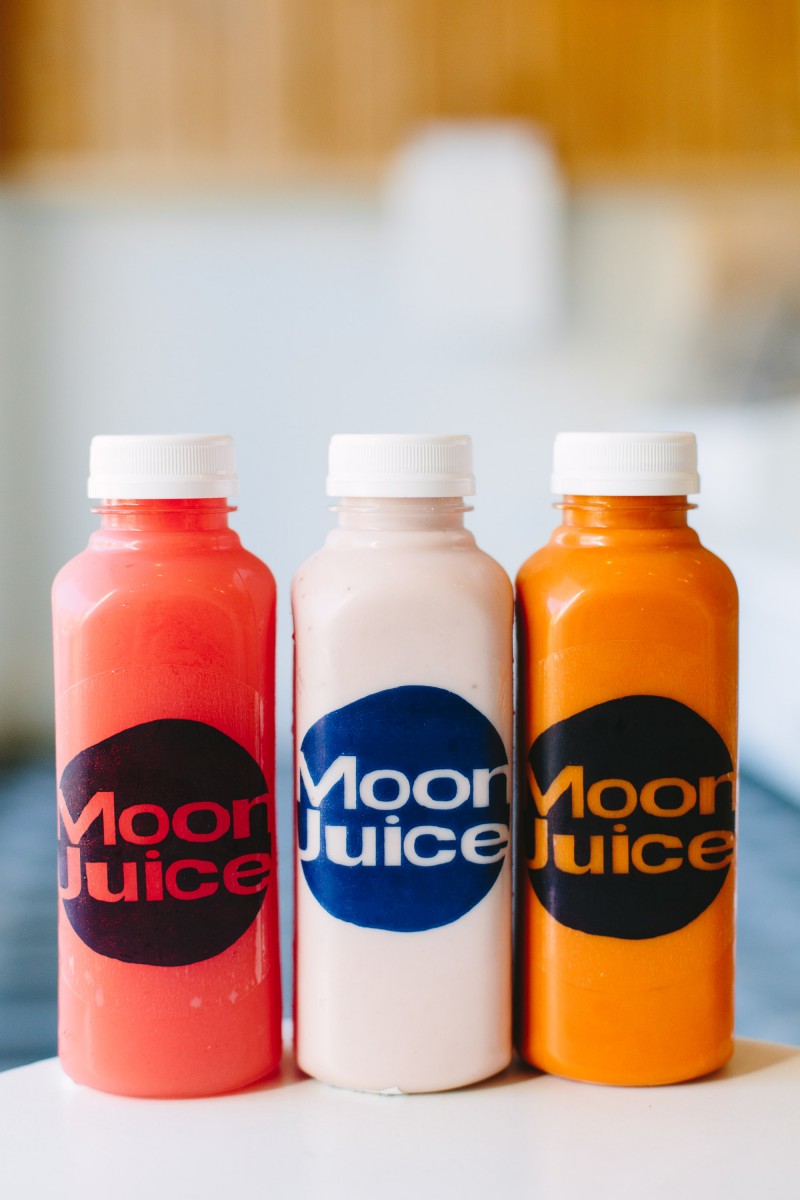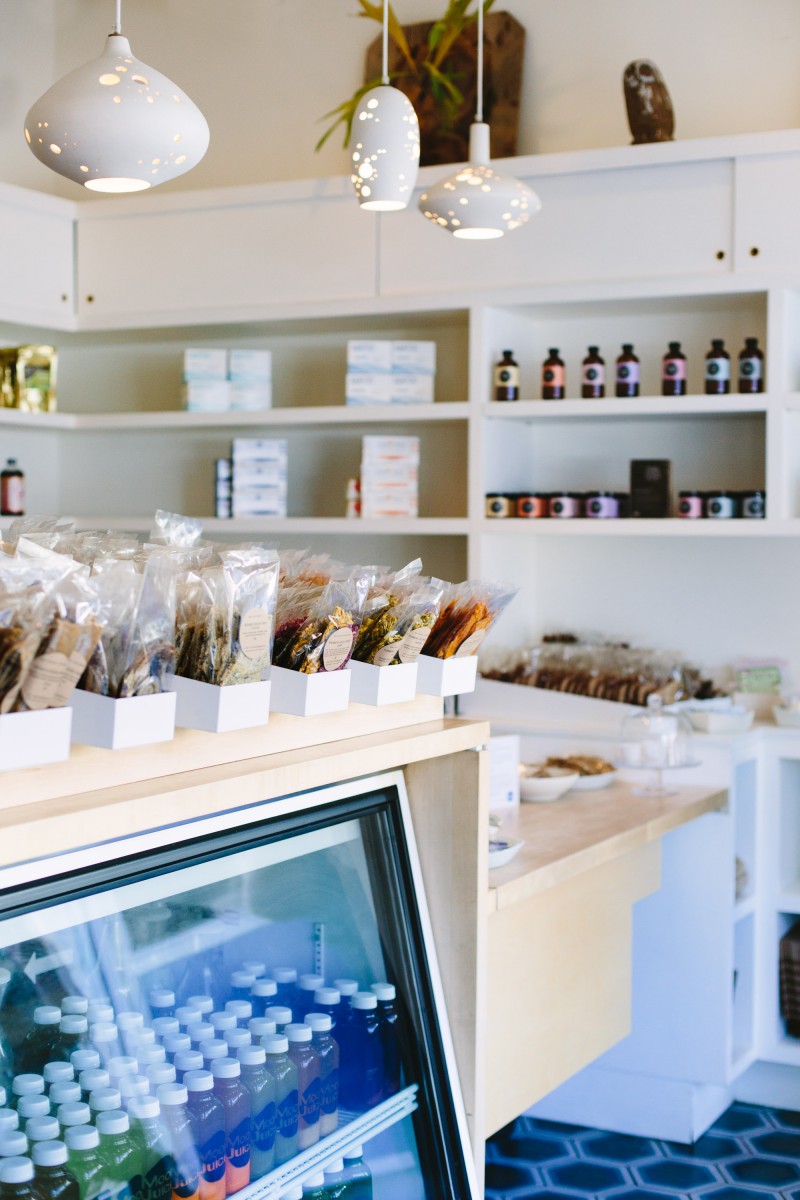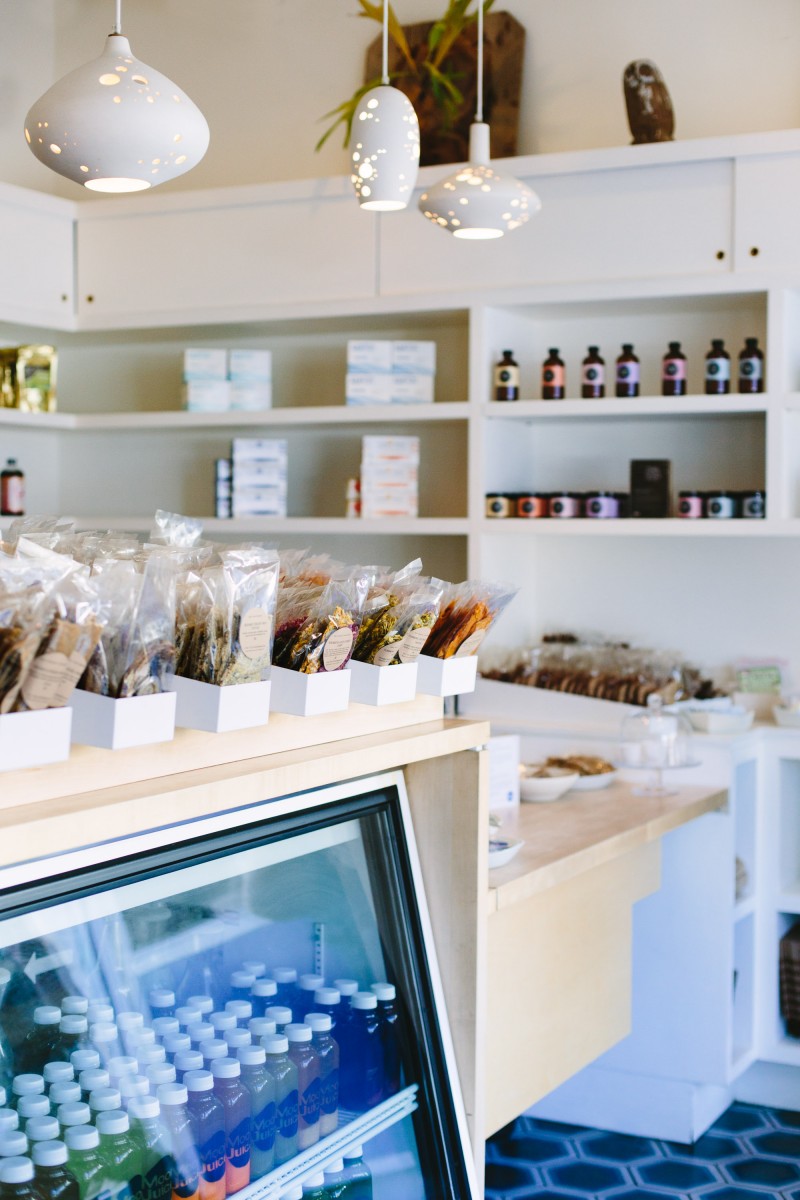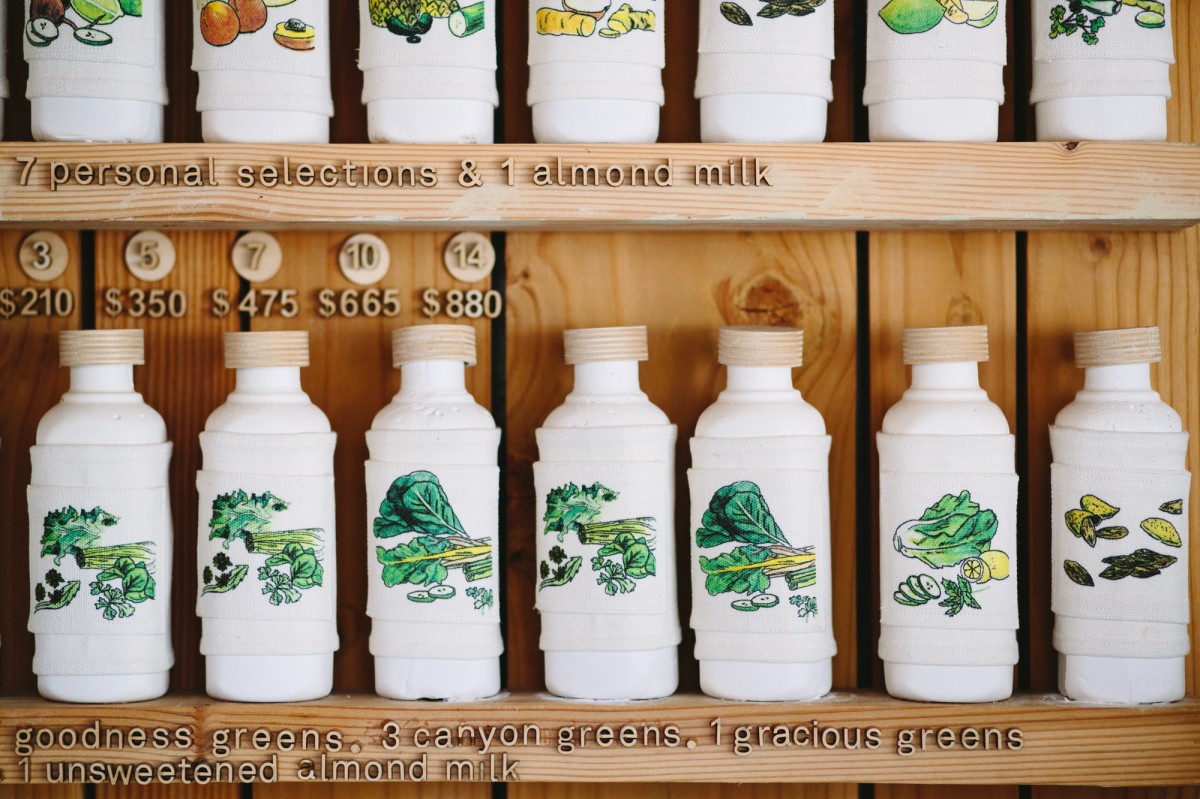 The awesome thing about Moon Juice is that all of their juices are hydraulically pressed, which basically makes the most nutrient-rich possible drink. One bottle of Moon Juice is equivalent to three pounds of raw fruits and veggies – amazing!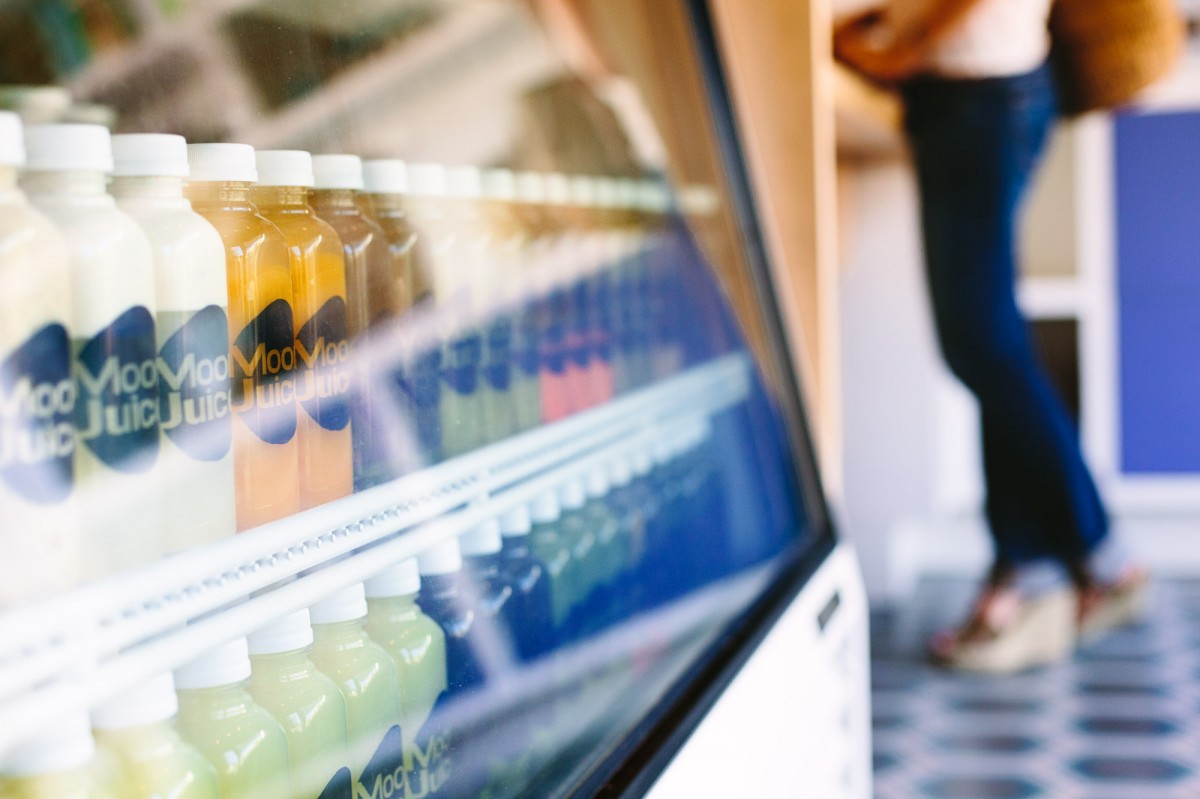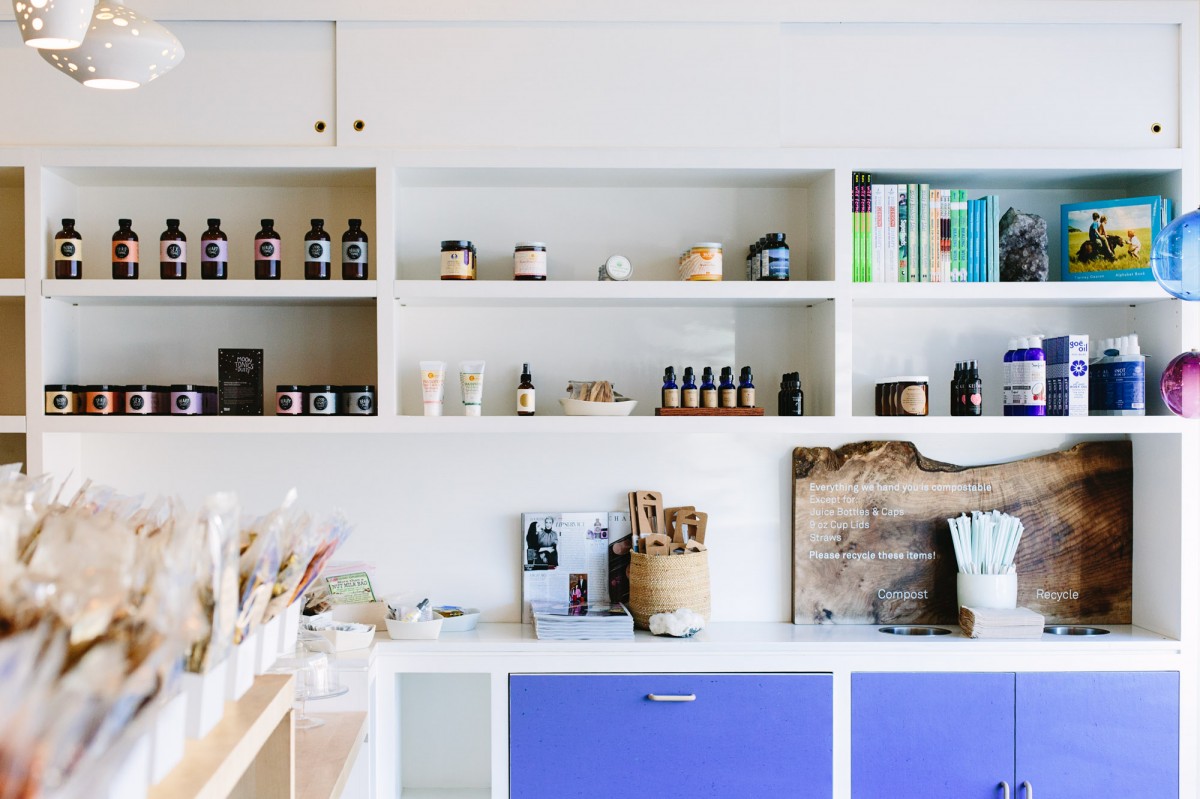 The Watermelon, Tomatoes & Lime juice was super smooth and refreshing. The Silver Strawberry almond milk was so tasty and felt like an extra special treat! The Carrot, Lime & Coconut had a bit of zest thanks to the ginger element, but I also loved it! Honestly, all three were a win – and a good pick-me-up from this heat wave!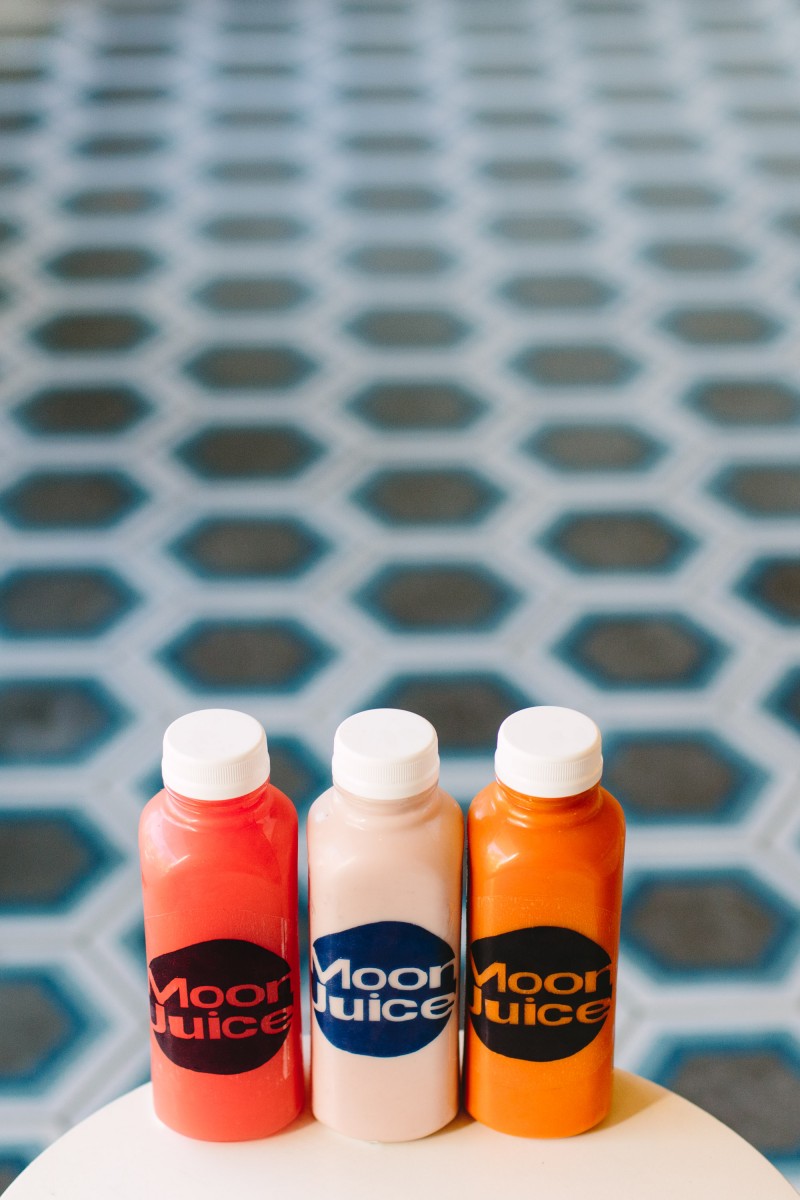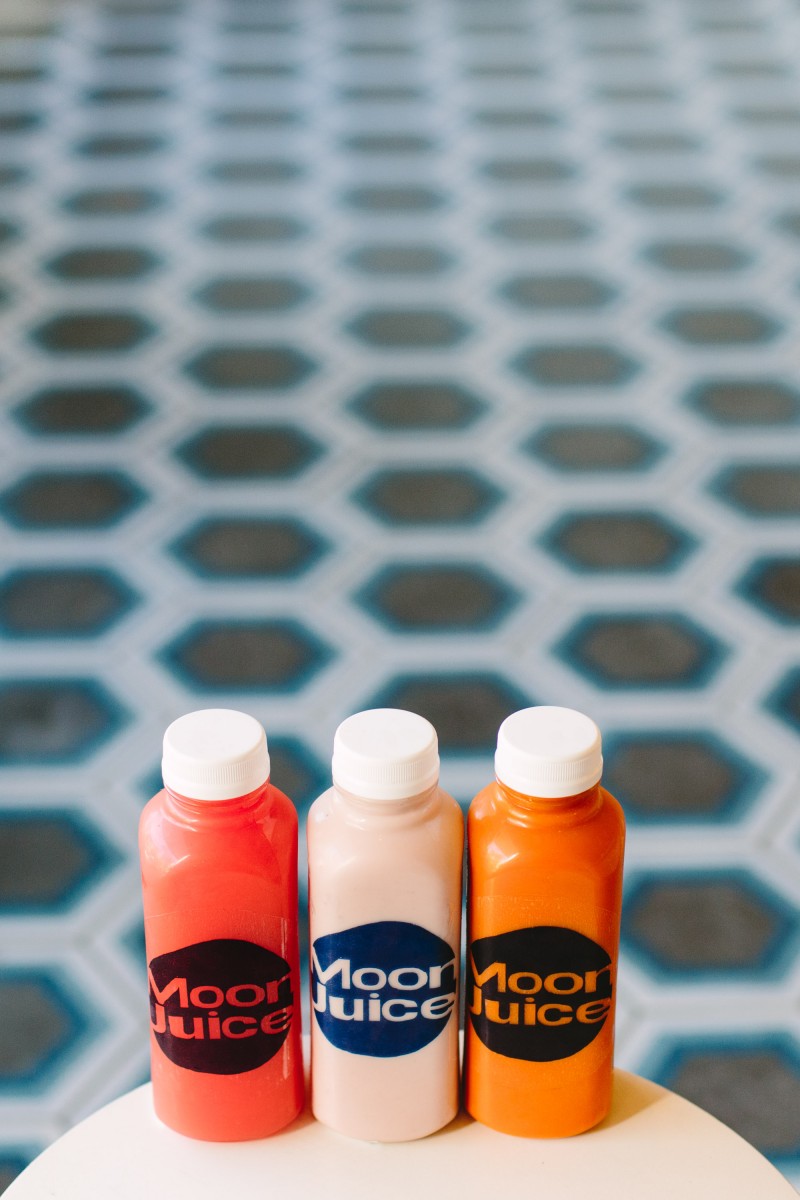 Moon Juice is also sold at the Ace Hotel in Downtown Los Angeles and at their shop in Silver Lake. I'm eager to try more flavors soon!
[addtoany]
Yum