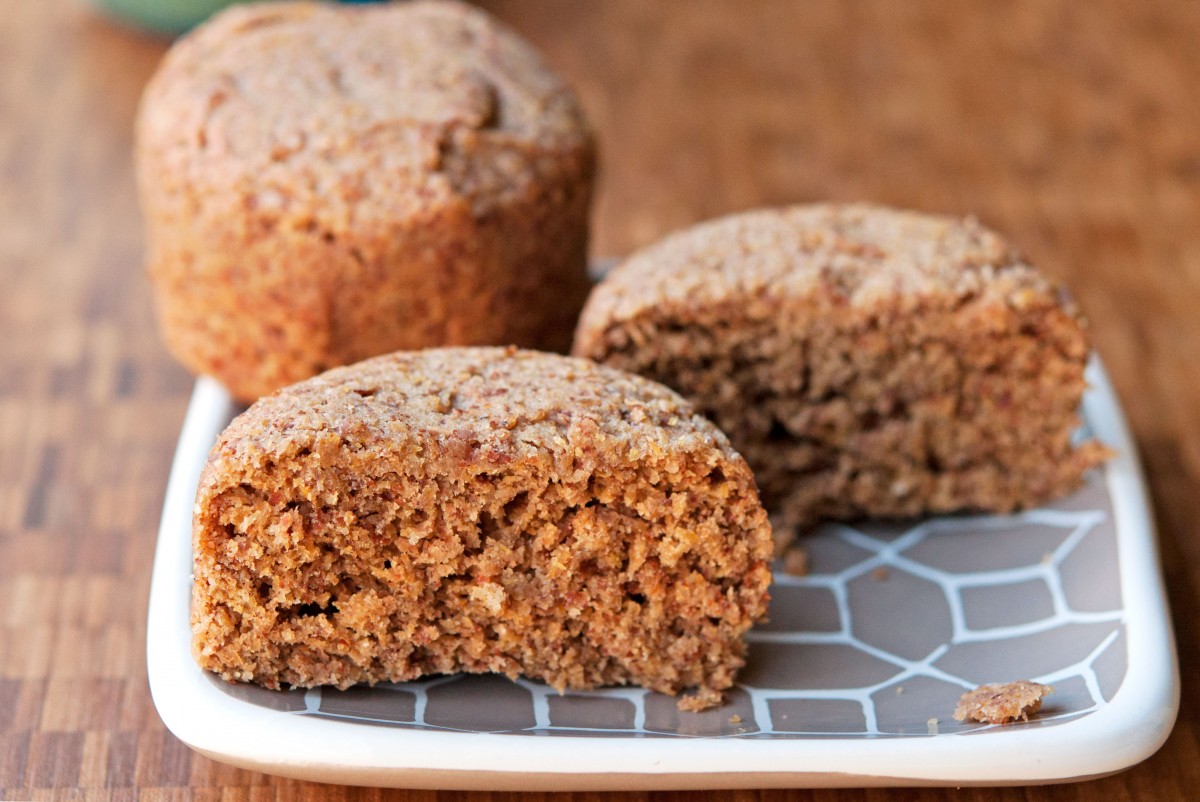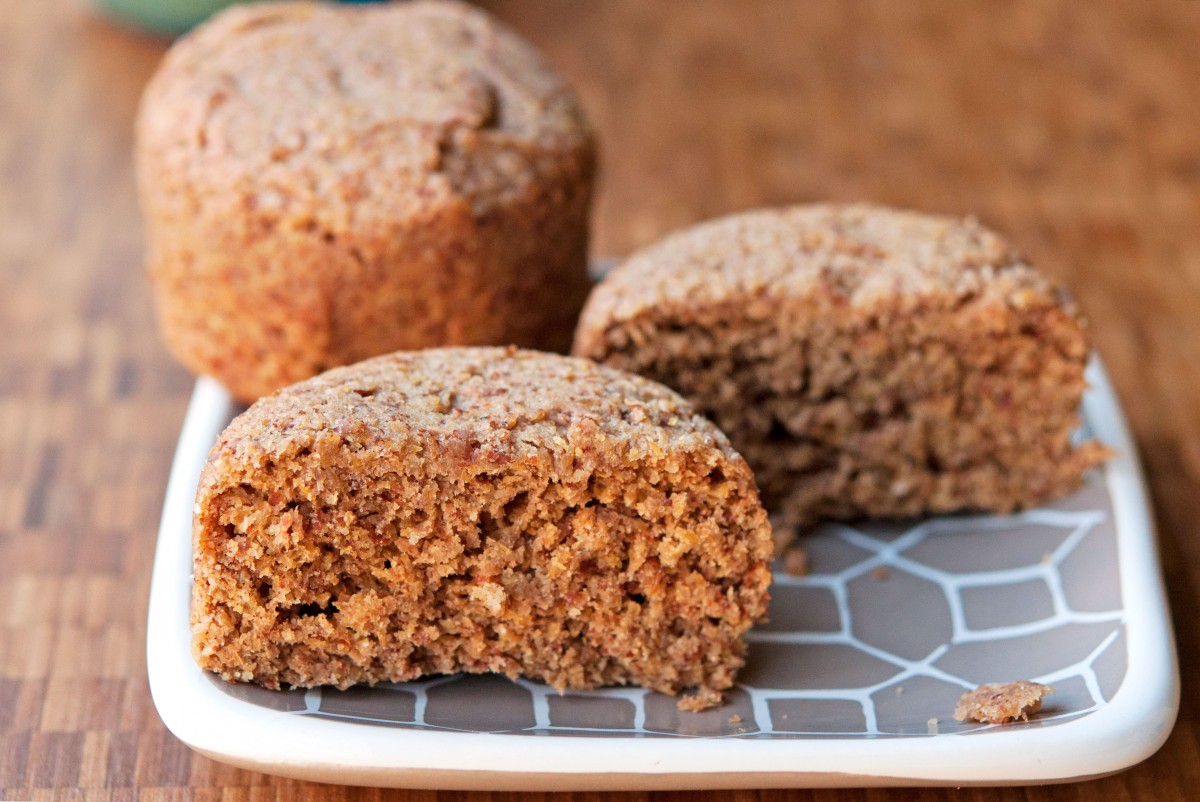 Confession time: How many times a week do you actually get up when your alarm goes off?
Or, more accurately to this gal's life, how often do you hit snooze to the point that when you actually get up you immediately start praying to the traffic gods that the roads will be clear because there is no practical way (aside from teleportation, which someone needs to just invent already) that you will make it to work on time?
How often do you hear your alarm blare and simultaneously think, "I don't need to (fill in the blank) this morning" just to get another ten minutes of shuteye? From firsthand experience, the (fill in the blank) usually involves showering, eating or not wearing a sweatshirt to work.
If anyone has any solutions for the showering or wardrobe issues, I'm all ears. In the breakfast department, I submit to you: the Minute Muffin.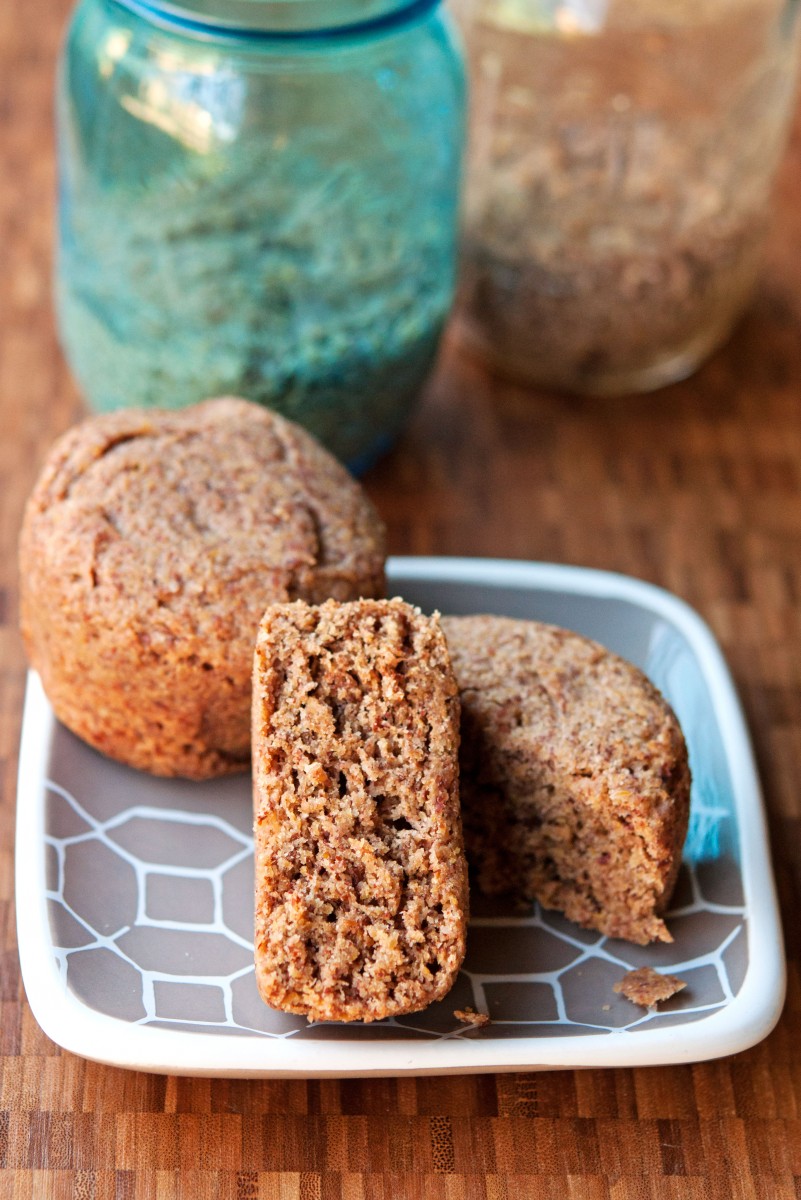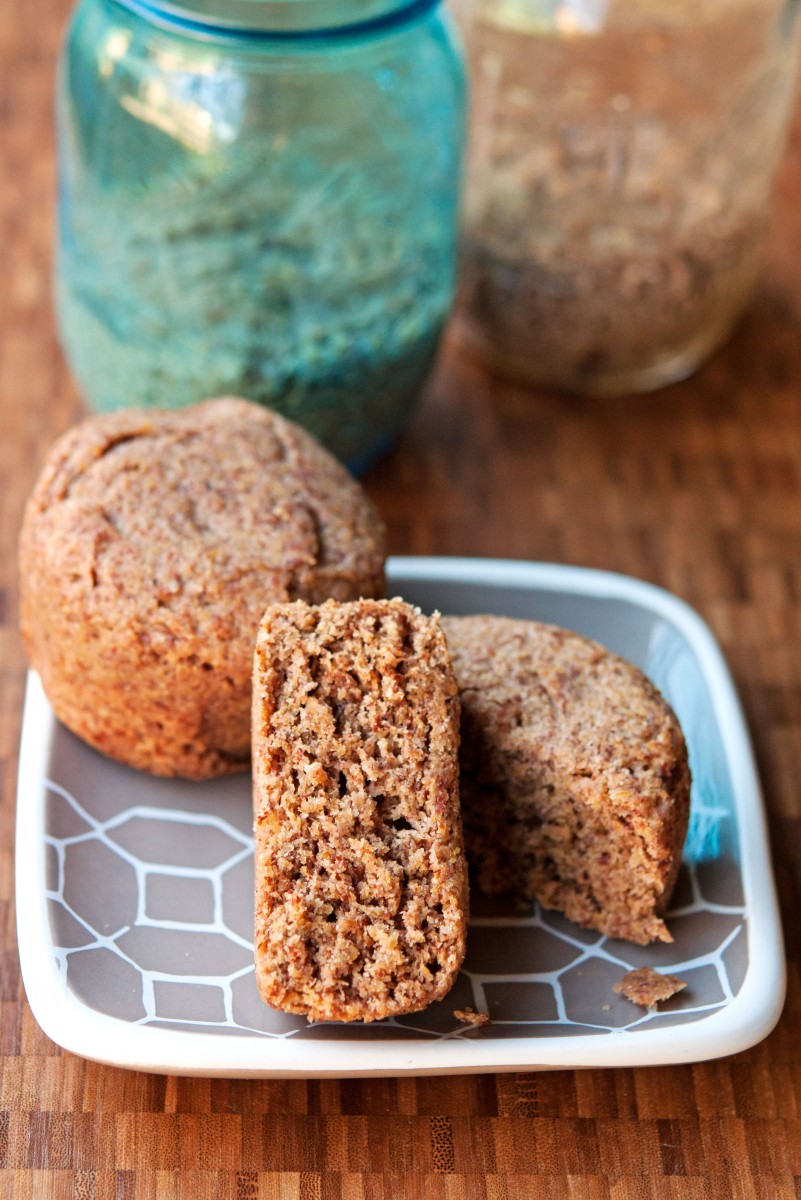 The base recipe here (with no extras just the flax, baking powder and egg/applesauce) really does only take one minute of prep time and one minute of microwave time. Mix it up in your favorite mug when you go to turn on your coffee maker and pop it in the microwave on your way out the door. You're set.
For more adventurous options, you can add into the mix everything from chocolate to walnuts to blueberry jam. It'll take you about another minute of both prep and microwave time, but hey, we're still only at 4 minutes. Which, if the traffic gods are pleased today, you can make up on the road.
Ingredients:
¼ cup flaxseed meal (I use Bob's Redmill Golden Flaxseed)
½ teaspoon baking powder
1 egg (or 1 heaping tablespoon applesauce)
Directions:
1. Mix all ingredients in a mug.
2. Microwave on high for 1 minute.
3. Run out the door.
If you have 4 minutes, Ingredients:
¼ cup flaxseed meal
¼ cup almond meal
1 teaspoon baking powder
1 teaspoon coconut oil
2 heaping tablespoons applesauce (I used Trader Joes berry applesauce in this version)
1 small dollop blueberry jam
Directions:
1. Mix ingredients in a mug.
2. Microwave on high for 2 minutes.
3. Eat in car while attempting to find a podcast as addictive as Serial.
Now that you've got the fastest breakfast around, maybe you'll be the one to invent teleportation…who knows! Coming up later this week…a few more breakfasts that might make you want to get up when the alarm first goes off to make every day feel like Saturday…
[addtoany]
Yum