Winter has settled in – too comfortably for many of you – and when that happens, you need a defense in delicious piping hot recipes that will make you appreciate even the coldest of days. For us, that means lots of soups, stews, chilis, and anything with chicken broth – the elixir of warmth in the darkest of days.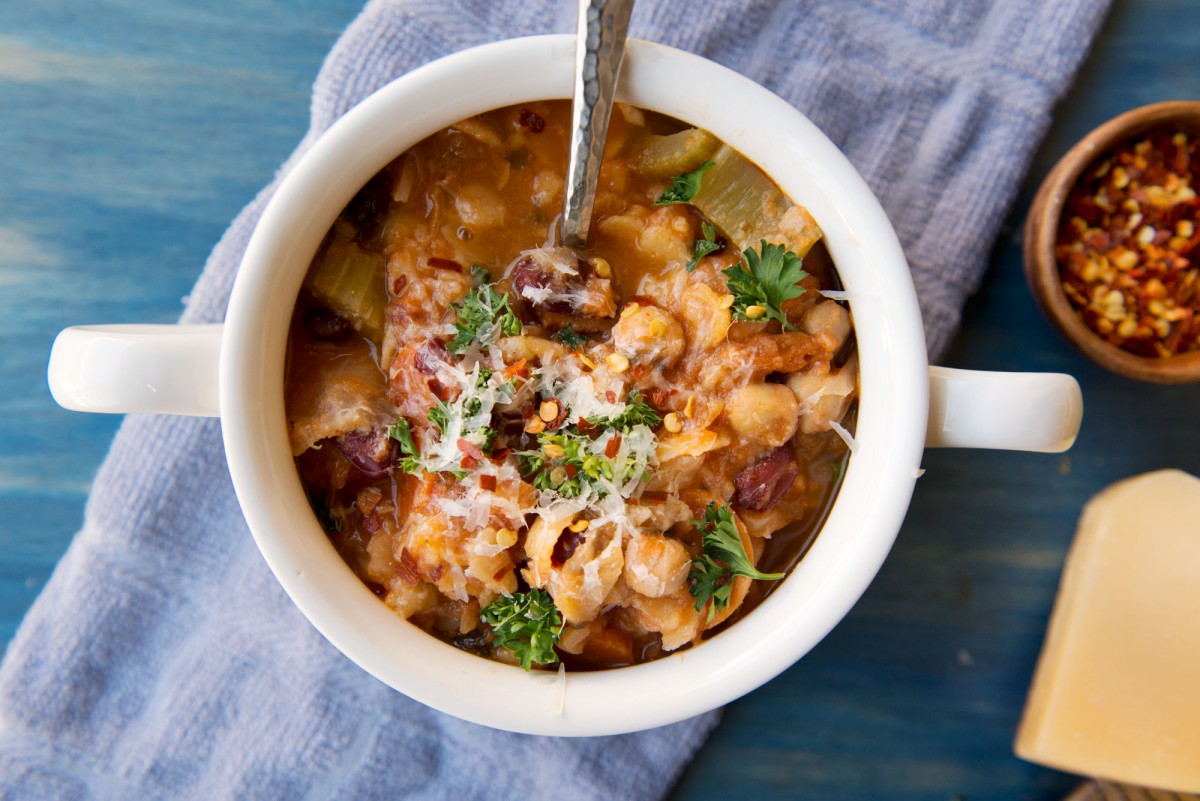 Enter Minestrone. This Italian soup is wonderful because you make it out of what you have on hand, and it's thick vegetable laden broth can make anyone feel happier. As with tradition, we made it out of what we like, what we had, and we used gluten free pasta because Corelyn has been trying a mostly grain-free diet so we were sticking to that. Feel free to follow the recipe below, or adapt as you see fit. Add whatever kind of pasta you want – we used shells. I also love a wagon wheel, or fusilli, or corkscrew pasta…you get the idea.
Minestrone Recipe
4 cups water
1 tbsp olive oil
1 medium onion, diced
3 cloves garlic
1 can chick peas
1 can red kidney beans
2 cups chicken broth
1/2 head of cabbage, cored and chopped
1 can stewed tomatoes
3-4 celery stalks, chopped
3-4 carrots, chopped
1 cup pasta
parmesan cheese, for topping
parsley, for topping
red pepper flakes, for topping
s/p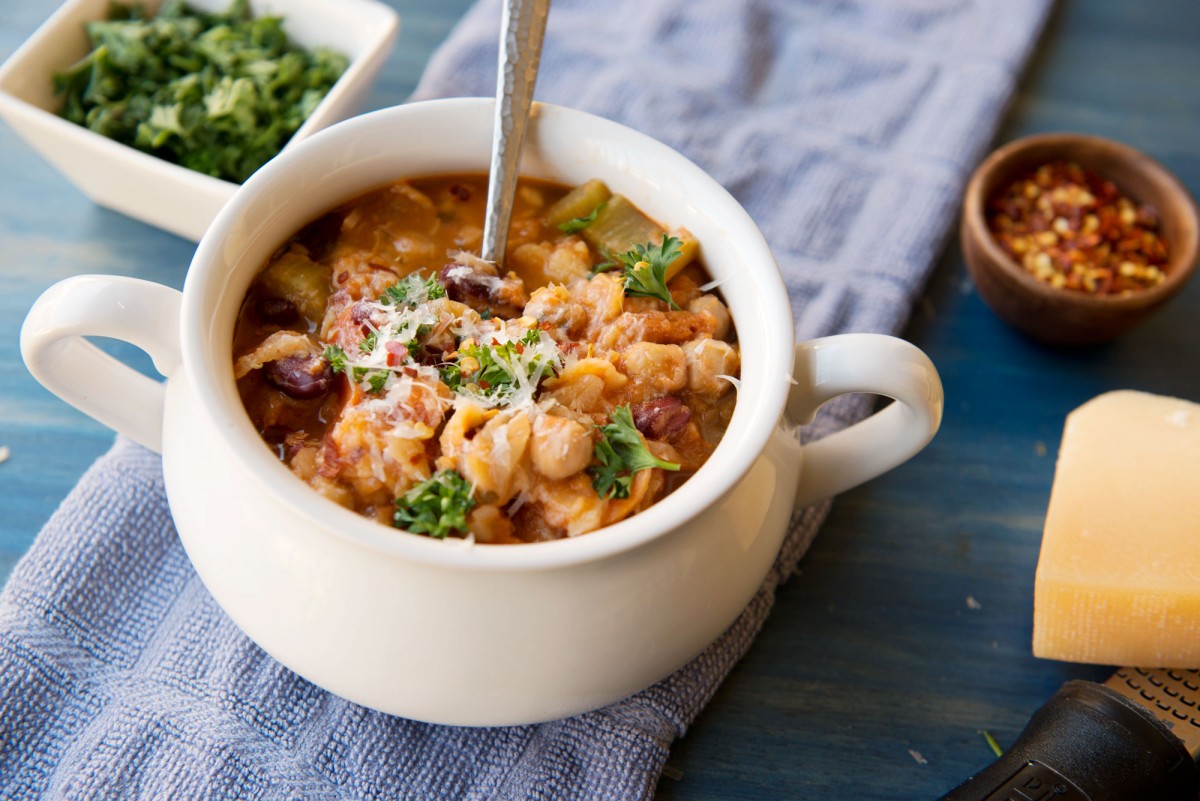 Directions: 
1. Chop your veggies.
2. Take your olive oil and heat in your Dutch oven on medium heat. Add onion and garlic, simmering for 2 minutes.
3. Add water, chicken broth, beans, cabbage, tomatoes.
4. Bring to a boil, then simmer for 10 minutes.
5. Add carrots and celery. Then, add uncooked pasta. After 10 minutes, salt and pepper to taste.
6. Let simmer at least 30 minutes. Serve with parmesan cheese, parsley, and red pepper flakes.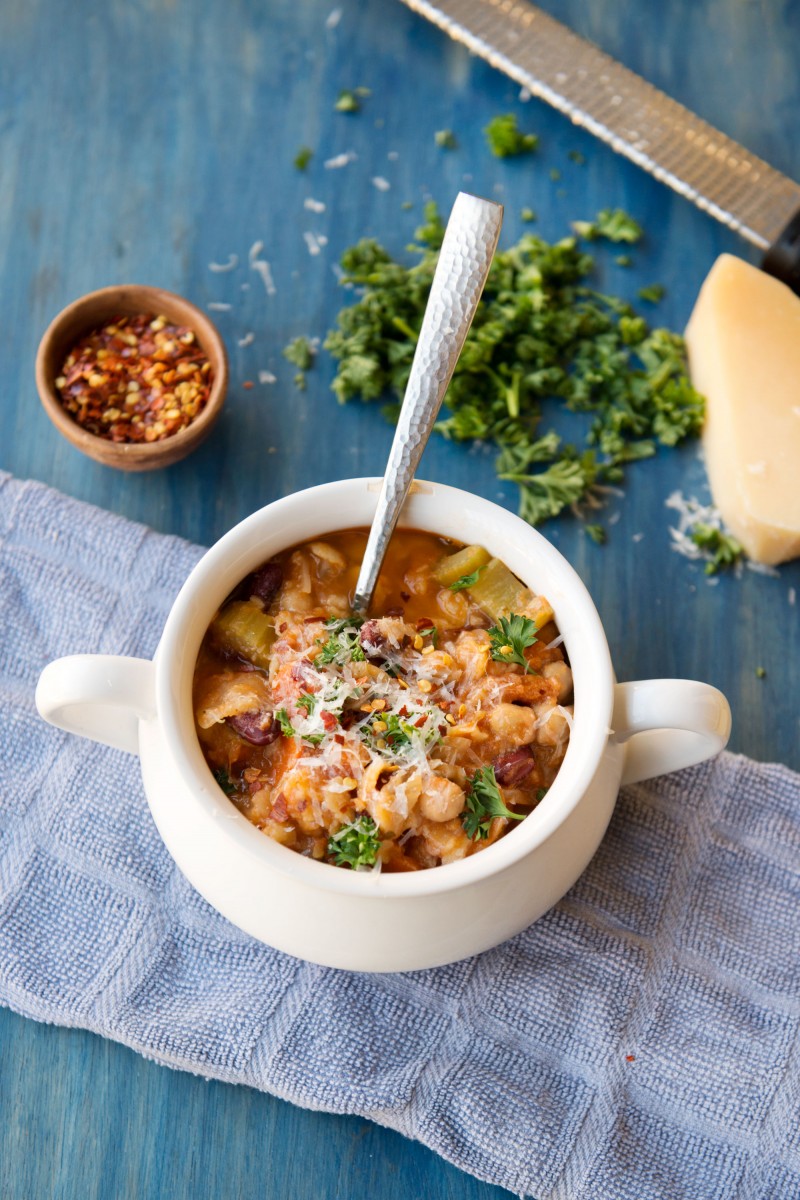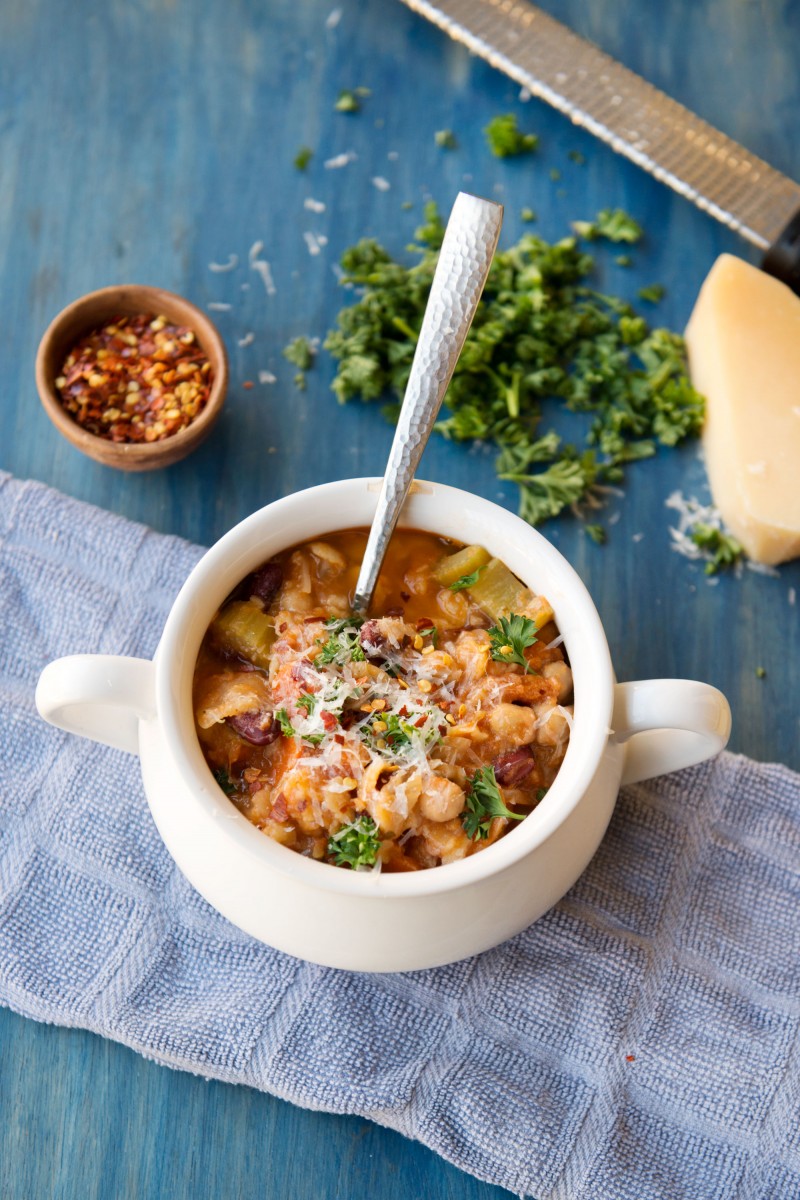 We hope that this gives you a good weapon against the snow, ice, wind, and general cold. Let us know how you beat the cold – do you make a big lasagna, or a cheesy casserole? Tell us in the comments below!
[addtoany]
Yum