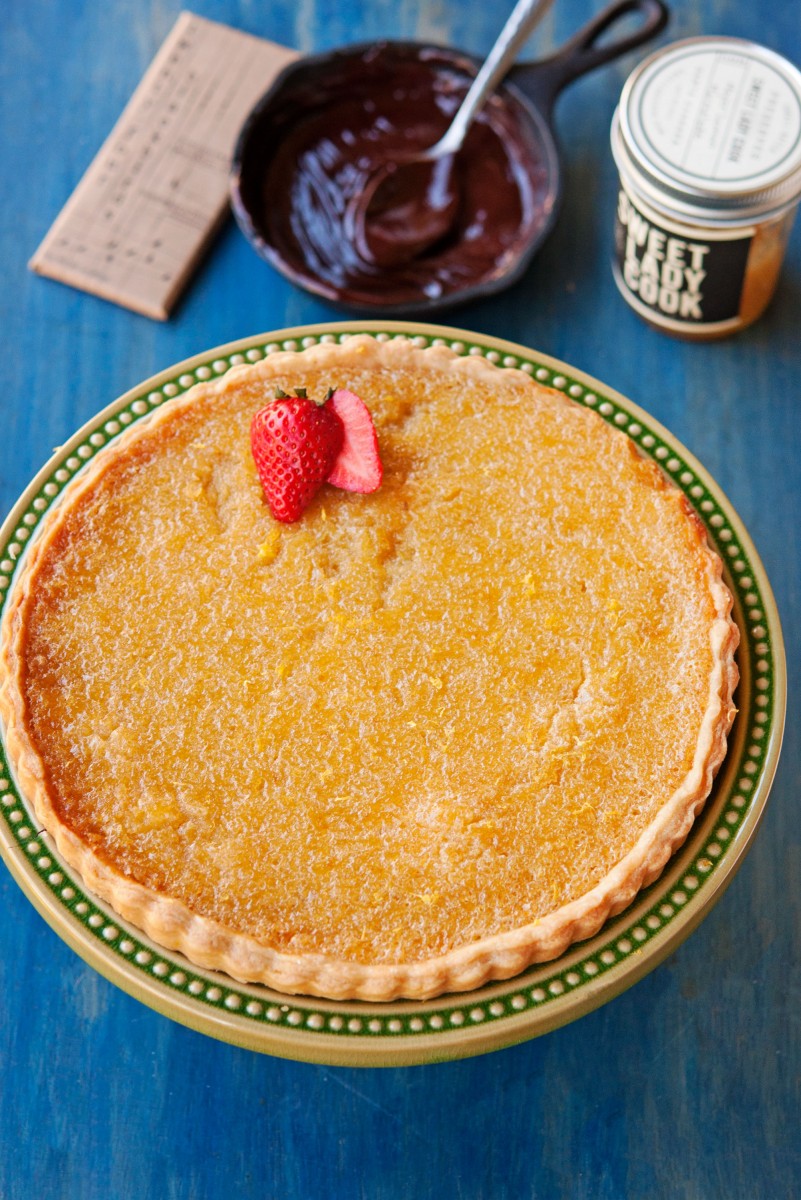 I love chocolate and lemon together. I just think that flavor combo is right in the world. I made this chocolate lemon pie a few years back, but it's been awhile – high time to bring this flavor combo back to you guys.
Enter Vanessa from Garibaldi Goods, who was kind enough to supply me with amazing Sweet Lady Cook Meyer Lemon Marmalade and a Twenty-Four Blackbirds chocolate bar. The perfect combo for the perfect tart. We cooked together one afternoon and decided that this tart should be present at every meal because it melds the tart lemon with the rich chocolate and makes you want seconds…or thirds.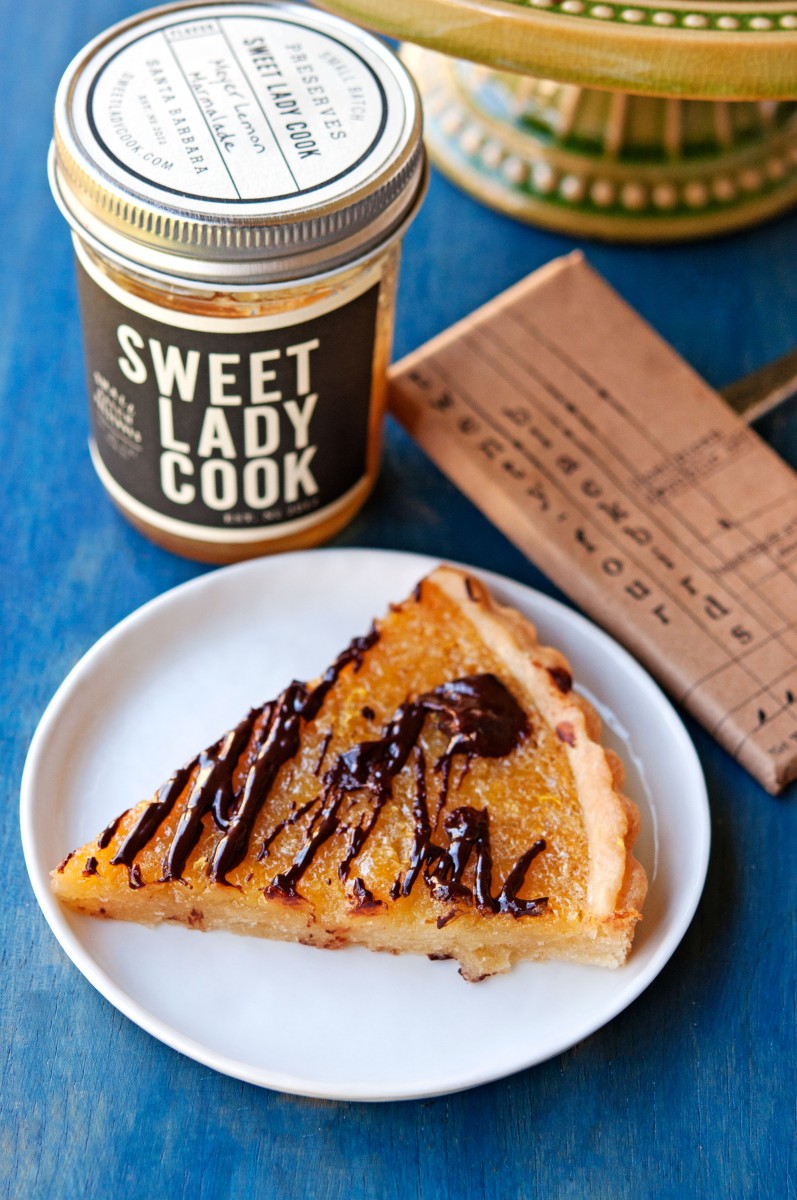 Here's what we did: we used this tart crust recipe – but feel free to use whatever tart/pie crust recipe you like. Then we made the filling while the tart crust par baked. Then we baked the filling, and drizzled chocolate all over it. Then we split the whole tart (kidding but almost not really, it was that good!) The whole thing was quick as desserts go, and the final product was savory and sweet and lemony and beautiful.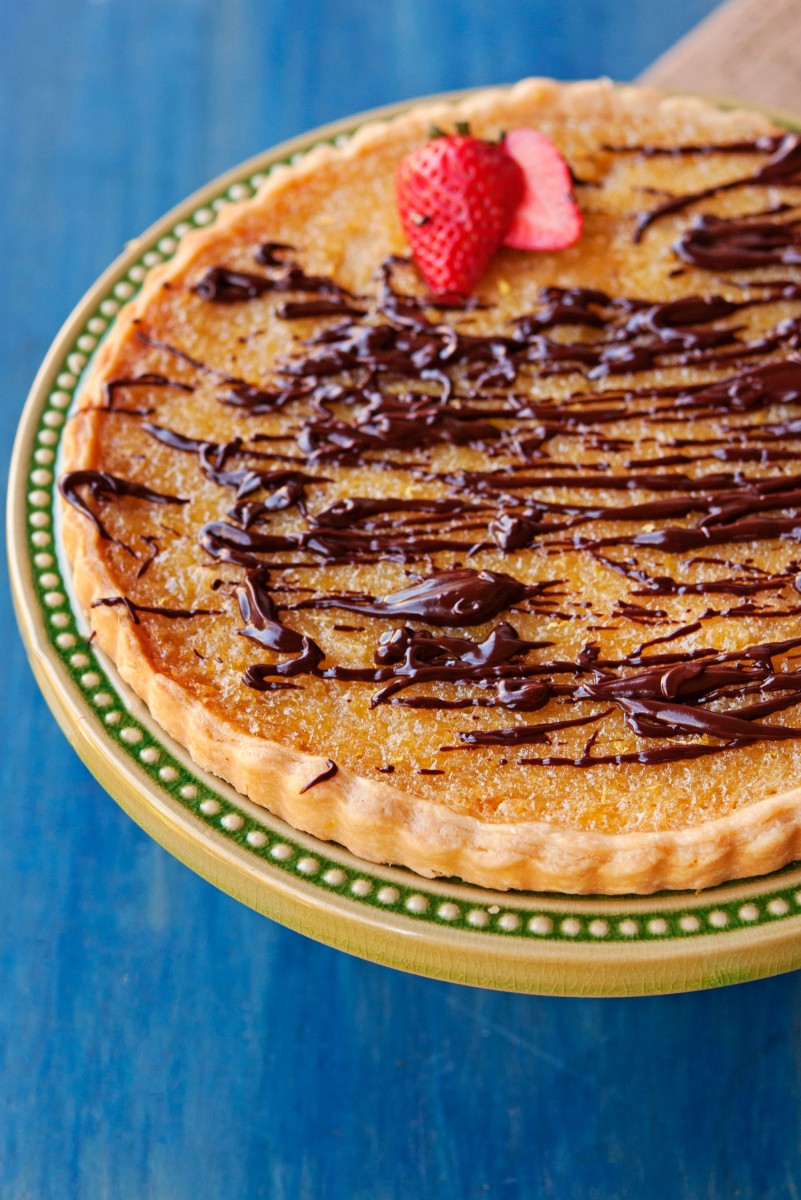 Meyer Lemon Marmalade & Chocolate Tart
Ingredients:
1 Food & Wine tart crust
1/2 stick butter, softed
4 oz meyer lemon marmalade
1 egg
1 egg yolk
1/4 cup sugar
1 lemon, zested and juiced
1 oz chocolate
1 oz heavy cream
Directions:
1. Make the tart crust. Let chill one hour, then form and place in tart pan. Par bake at 375 about 15 minutes. Make sure to use pie weights so the crust doesn't rise.
2. While the tart's in the oven, make the filling: mix together butter, marmalade, egg, egg yolk, lemon juice, and sugar in a blender or food processor.
3. When your tart crust is par baked, add filling to the crust, and return to oven until the center is no longer jiggling, about 30-40 minutes, depending on your oven.
4. While cooling, make chocolate topping: melt chocolate over low heat, and add heavy cream until chocolate is a pourable constancy. Spoon/pour over the top of the tart. Then add your lemon zest, and serve warm to make everyone love you that much more.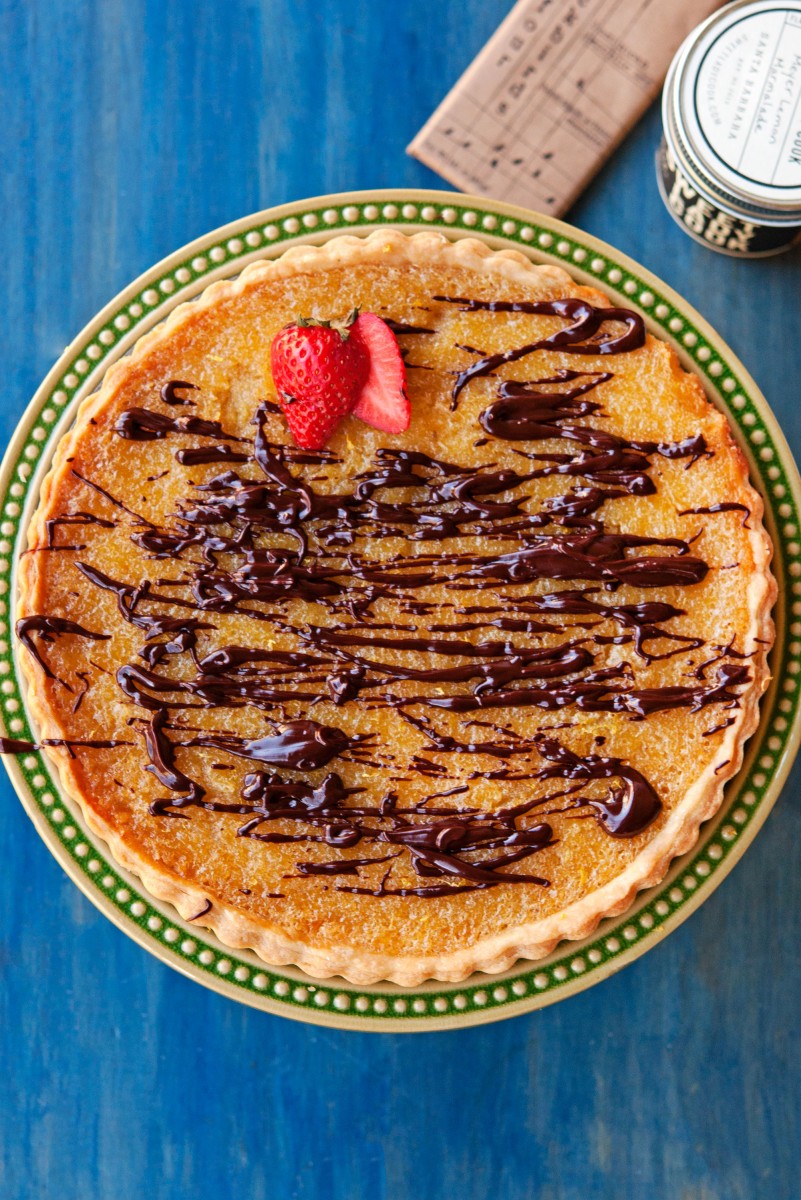 We hope you get a chance to make this one – it's a real treat, and we loved using some local goods in the process. Don't forget to let us know if you do!
Yum