Since we made our own pumpkin puree a couple weeks ago, I've been itching to make another fall treat. Ironically, it was a buzzfeed article mocking the internet's obsession with mason jars that inspired this recipe. Sorry, buzzfeed. I just couldn't resist the charm of mini-pumpkin breads inside a mason jar. Who could?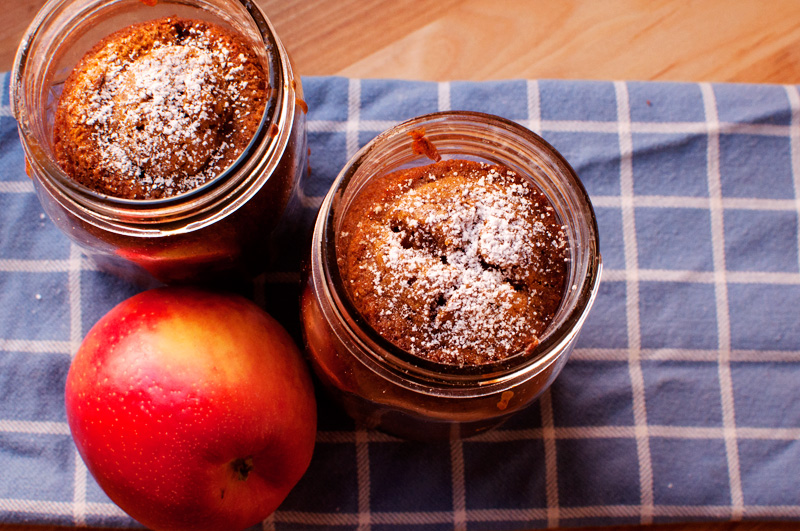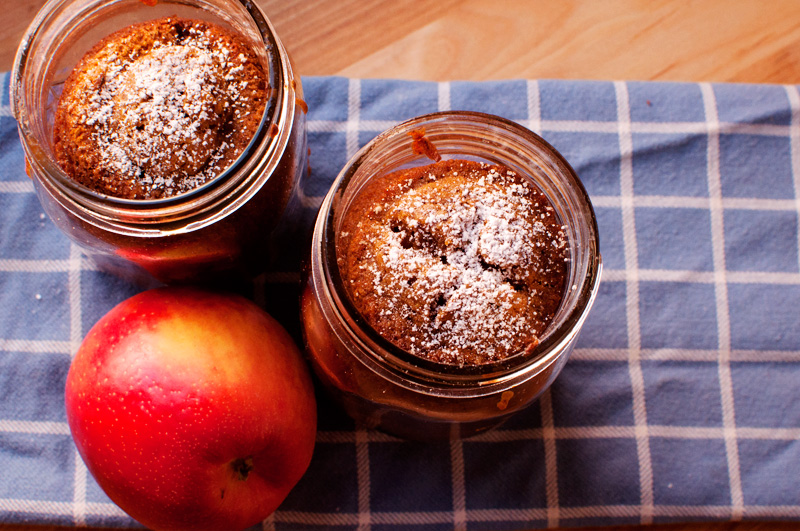 Some of you may know that I typically leave the baking projects to Jennie, as I am not as naturally gifted as she is. So, you can take me at my word that this recipe was a breeze.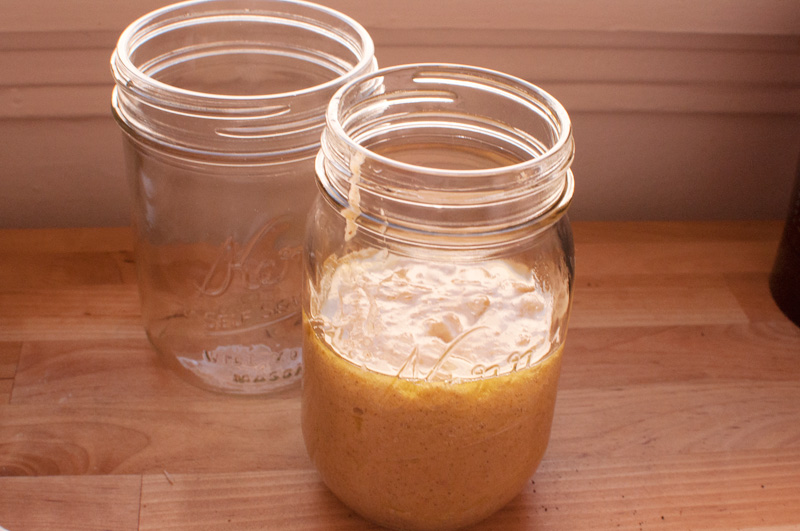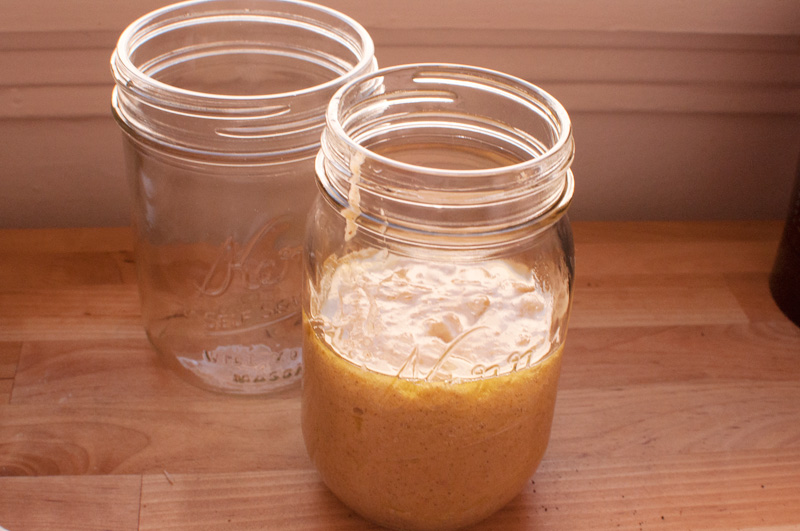 I used our homemade pumpkin puree, which was fairly liquid. Canned pumpkin tends to be thicker, so you might need to add a little water or milk to thin out your batter if you go with the canned stuff. It should be thick, but easily pourable.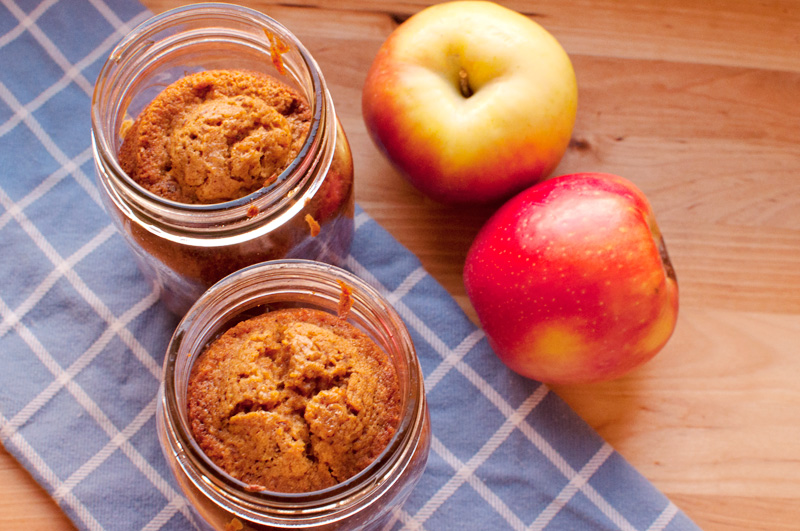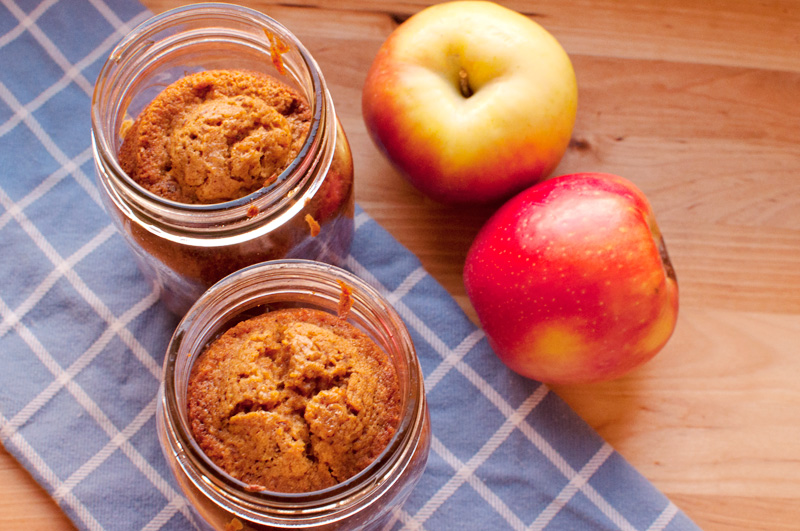 The breads are done when a toothpick inserted in the middle comes out clean. Be careful, because the jars will be hot!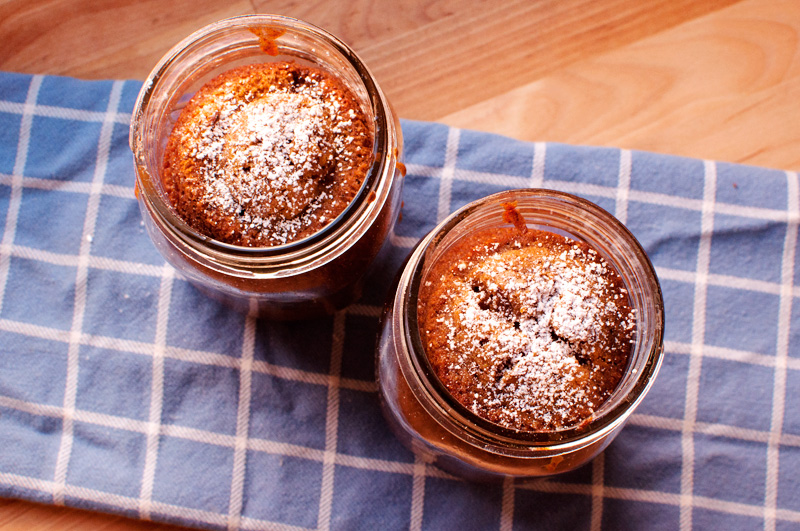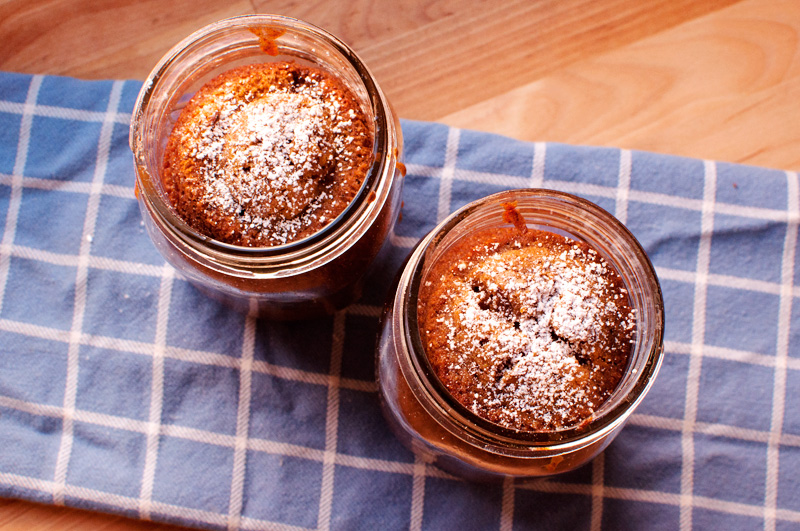 Let the cool for at least 10 minutes before sprinkling them with powdered sugar or chopped walnuts. You can then seal them up and give them away as gifts! If serving these right away, let them cool even longer so the jars can be handled with bare hands.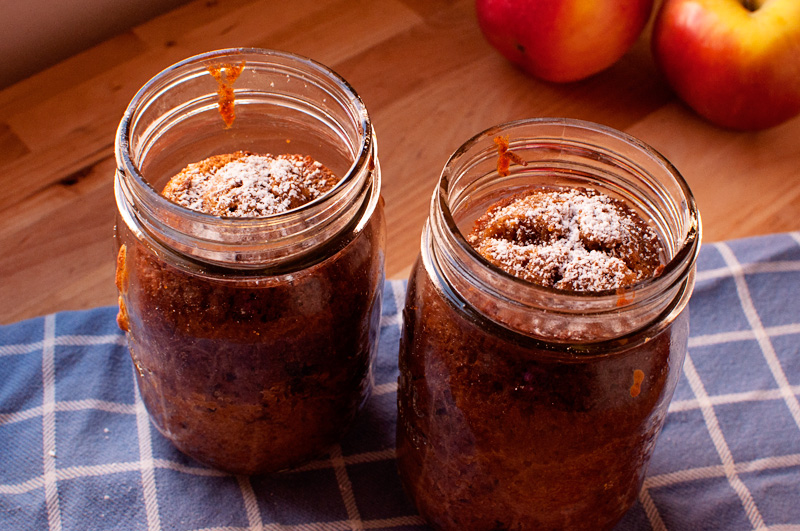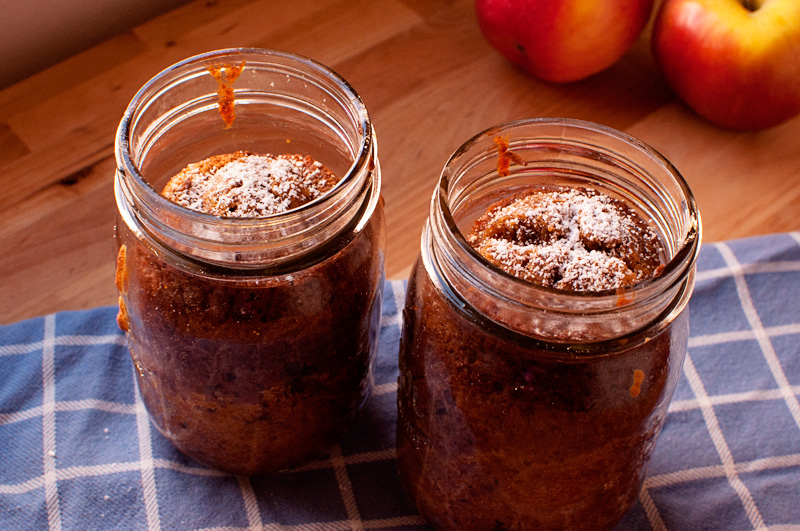 Of course, if you're me, you won't wait long enough for the jars to cool. I'm not going to say that I held my jar with a potholder and ate the warm bread right out of it, but I'm also not going to promise that I didn't…
Prep Time: 10 minutes
Cook Time: 35 minutes
Yields: 4 breads
Ingredients:
1 ½ cup all-purpose flour
1 cup white sugar
2/3  cup applesauce
1 cup pumpkin puree
2 eggs
1 tsp baking powder
1 tsp baking soda
½ tsp salt
1 tsp ground cinnamon
½ tsp ground cloves
½ tsp ground cardamom
¼ cup chopped walnuts, optional
¼ cup semisweet chocolate chips, optional
1 tbsp powdered sugar
Directions:
1. Preheat oven to 350 degrees. Grease or spray 4 mason jars.
2. Mix white sugar and applesauce together in a large bowl; stir pumpkin puree and eggs into sugar mixture until smooth. Mix baking powder, baking soda, cinnamon, salt, cardamom, and cloves into pumpkin mixture. Stir flour into pumpkin mixture until fully incorporated. Fold in walnuts and chocolate chips, if desired.
3. Fill mason jars (I used pint sized ones) about halfway and place jars on baking sheet.
4. Bake for about 35 minutes, until a toothpick comes out clean. Let jars cool and top with powdered sugar for serving.
[addtoany]
Yum