A frequent quick dinner in our house is homemade pizza. Sometimes with homemade dough, sometimes with TJs dough, we make two pies (his and hers) and then have leftovers for a few days of lunches (or dinners!)
Jeff prefers cheese or pepperoni, but I prefer toppings, toppings, toppings!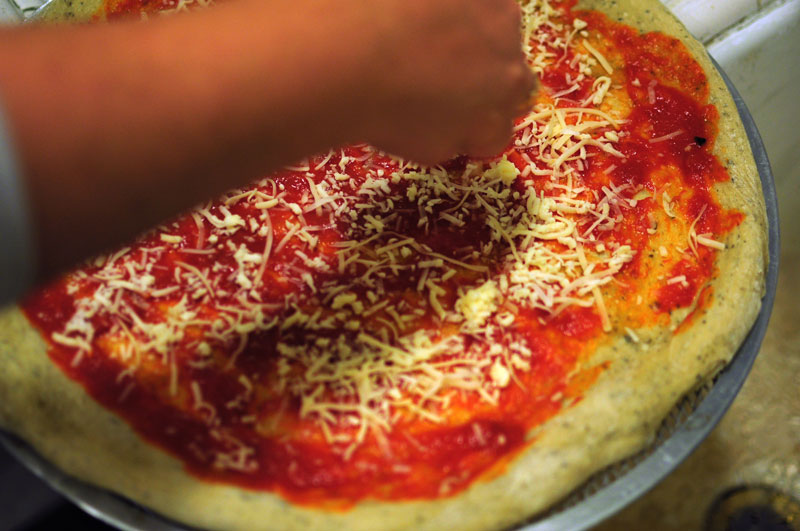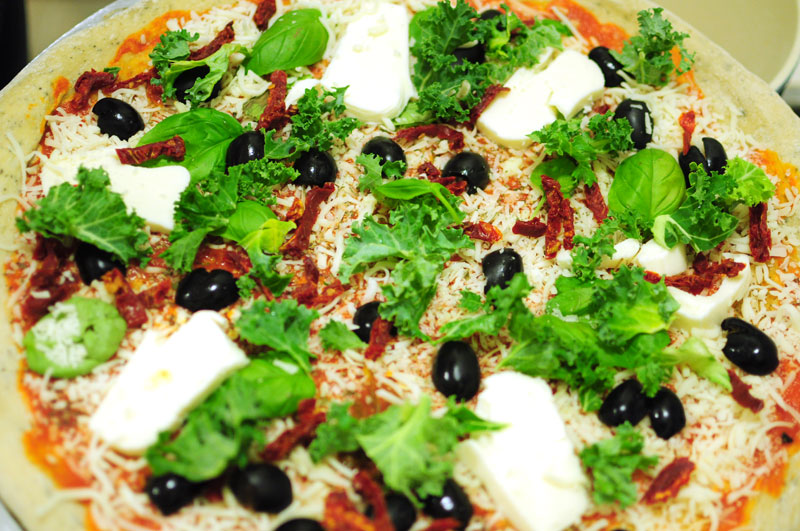 On this particular night, I was craving kale, and olives, and figured sundried tomatoes, spinach, and fresh mozzarella would round out the pizza.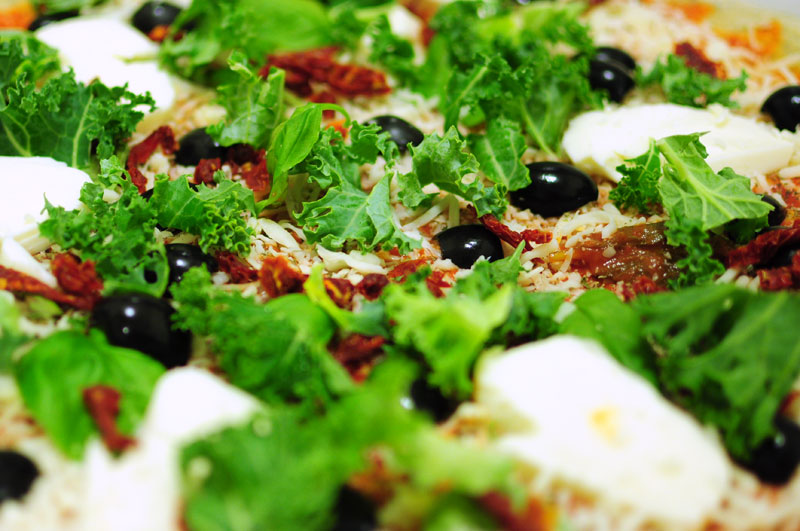 What's your favorite pizza topping? Do you like a lot of things or just one or two toppings?
Here are some others to consider: Swiss chard, tomatoes, artichokes, bacon, onions, mushrooms, broccoli, chicken, sausage, asparagus, and clams!!
Yum