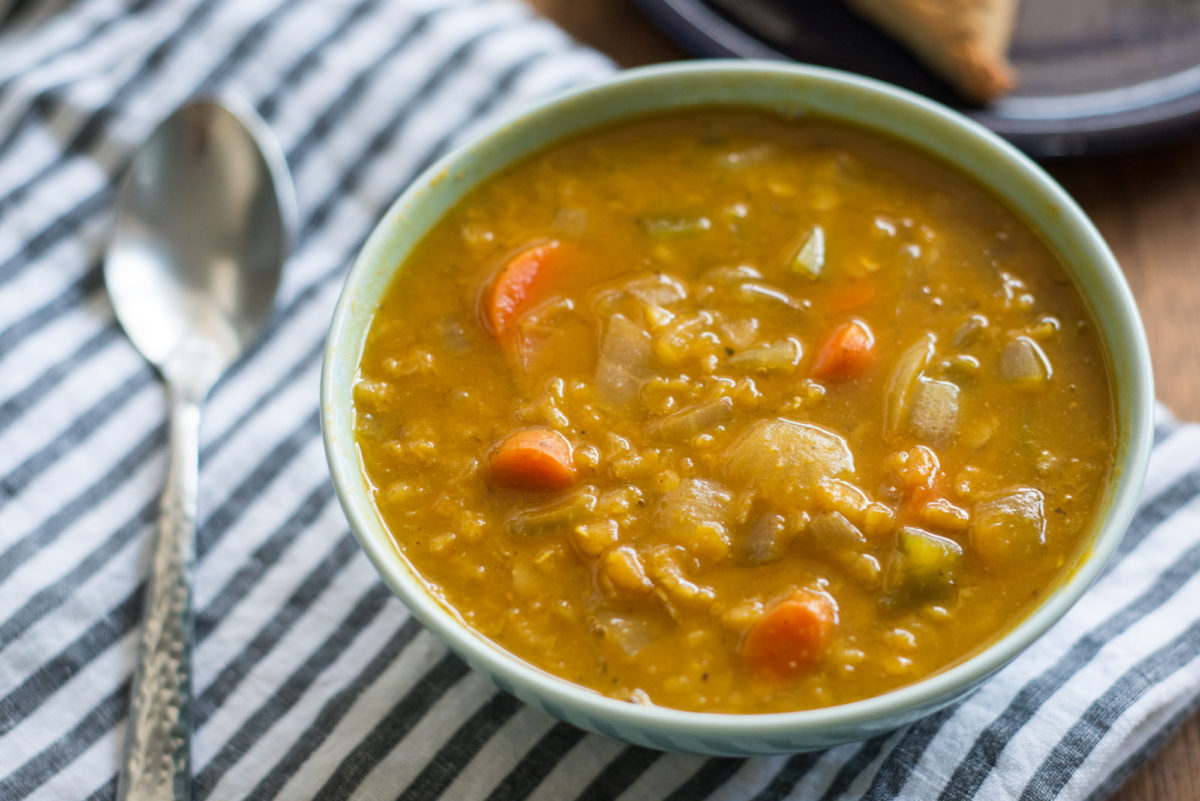 Although the weather is turning today, for almost a week there we had actual fall temperatures – and it even rained! For like, more than five minutes. I have been saying it all season, but I love fall the most. The early nights are a bummer, but with it comes so many delicious foods and feasts! I love Halloween, especially now that we have a house to offer trick-or-treaters something, and you guys know how I feel about Thanksgiving. So this weather (that will hopefully be back next week?) is getting me in the spirit of the season! I've been making more soups as a result, and because we're all obsessed with pumpkin this time of year, I couldn't think of a better pairing than lentils. Hence, this soup.
I have always loved lentils, and I love lentil soup especially. I used split red lentils for this one because that's what I found at TJ's, but you can use whatever lentils you've got – just make sure to cook them until they're tender. I also used carrots, an onion, and a green pepper because that's what I had for veggies; I'd imagine this would be great with a hearty green, too.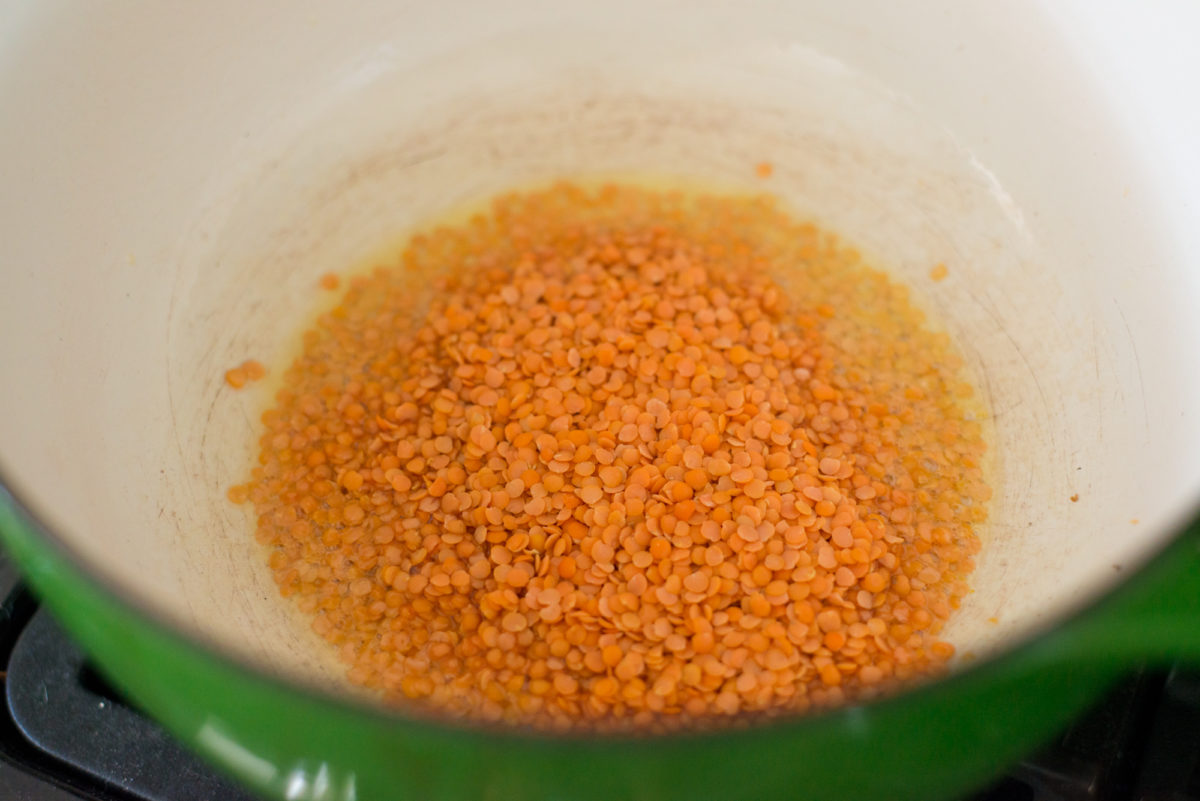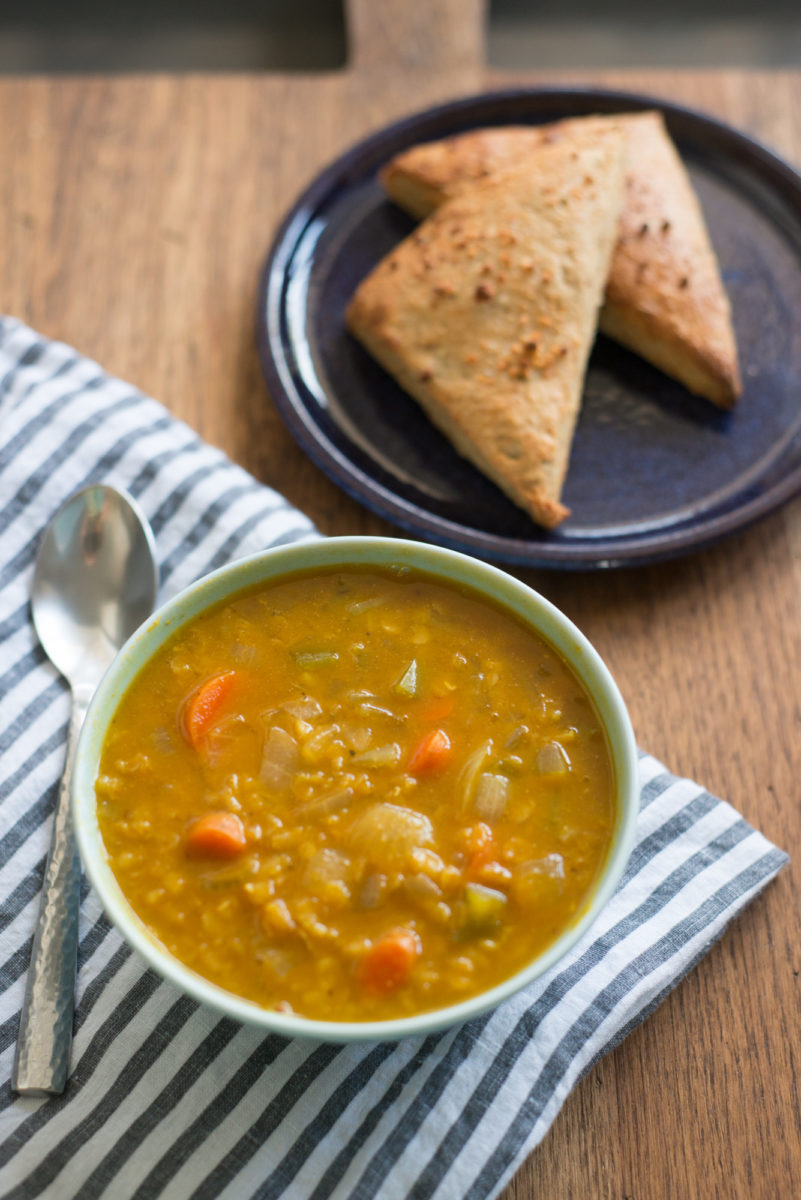 Beware – this soup is a tinge spicy, but it's good for all those colds cropping up this time of year. It's perfect for lunch with a savory scone (we'll get to those tomorrow) and a dollop of yogurt or sour cream and some of those pepitas from Trader Joe's that are pumpkin spiced. Because you can never have enough, can you? You can cut down the curry for a less spicy experience, and try a smidge of turmeric if you'd like. I like to recommend turmeric for all things, since it's so good for you. Also feel free to grate some fresh ginger onto your soup – yum. Recipe below – enjoy!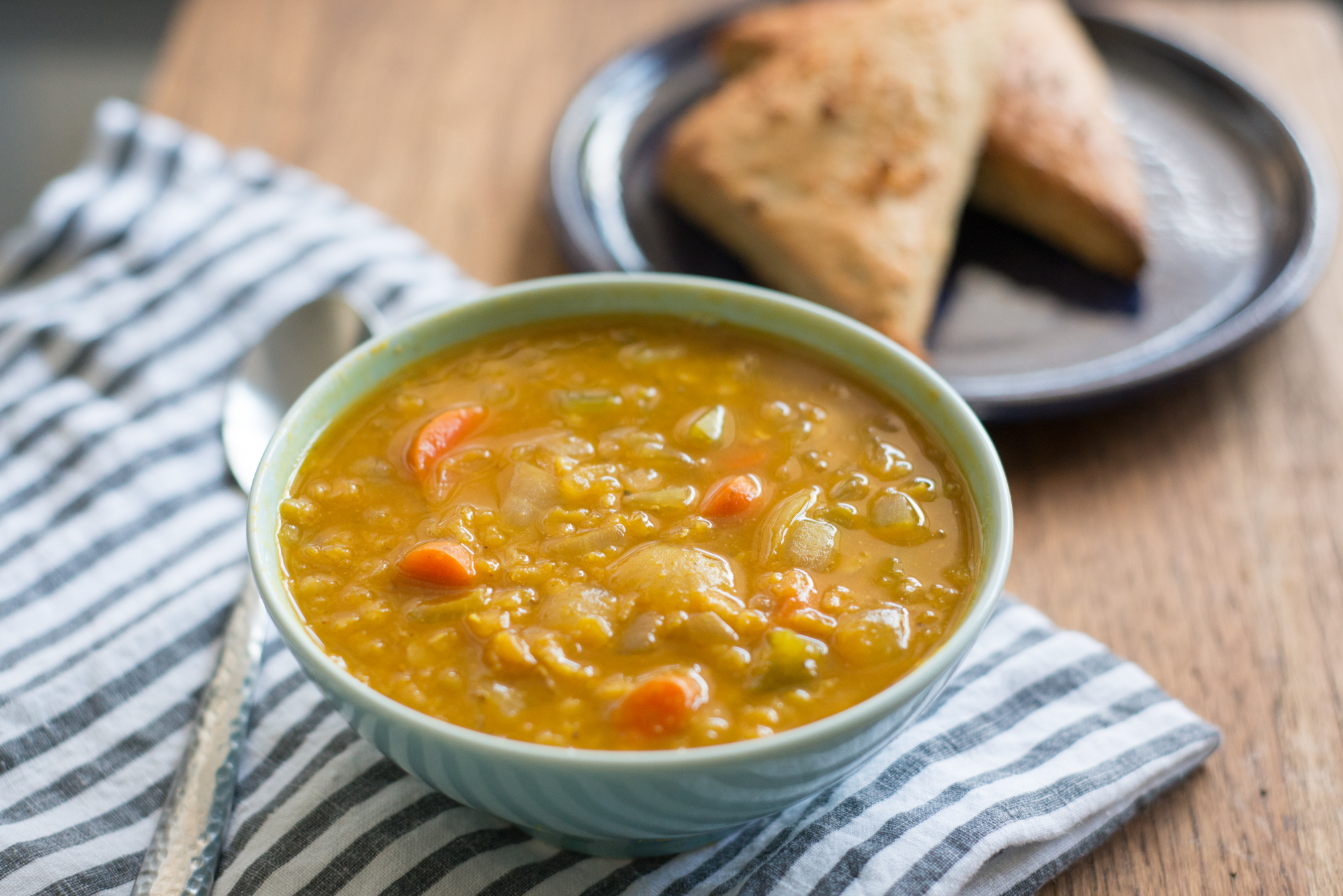 Type: Main Course, Soups
Author: Jennie
Difficulty: Easy
Prep Time: 10 minutes
Cook Time: 25 minutes
Servings: 8
Ingredients
1 onion, diced
1 green bell pepper, diced
5-6 carrots, chopped
3 cloves garlic, minced
ounce olive oil
1 cup split red lentils
4 cup chicken stock
15 ounce canned pumpkin
1 teaspoon curry powder
1 teaspoon cumin
s/p
Directions
Dice your onion and pepper, chop your carrots, and mince your garlic.

In a deep stock pot, heat 2-3 tablespoons olive oil over medium heat. Then, add lentils and cook about 1 minute. Lower heat to medium low.

Add your onion, pepper, carrots, and garlic. Cook for 3-4 minutes until softened.

Add chicken stock, canned pumpkin, and spices. Bring to a boil, then reduce to low and cook about 15-20 minutes until lentils are tender. Serve hot with savory scones or biscuits.
[addtoany]
Yum