A few weeks ago, we set out to create the perfect lamb stew recipe. Naturally, we bought double the ingredients and made two different batches. This prune and parsnip tagine turned out better than we even hoped!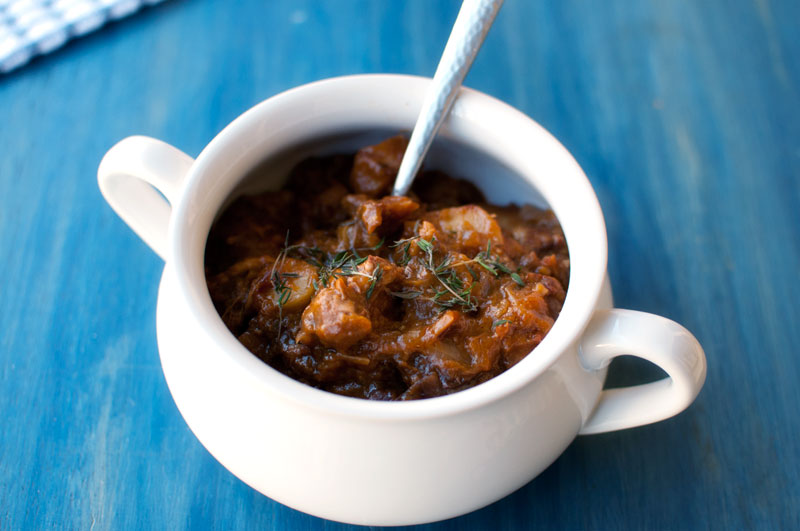 First, stick your prunes in some white wine to soak up some flavor. Then start with the usual suspects – onion and garlic – and brown your lamb and bacon. Add the wine, prunes, broth, some sliced parsnips, and your seasoning. We recommend thyme, fresh ginger, and cayenne for some kick. Not too much though! Our first batch included a teaspoon and a half of cayenne and it was way too spicy. Stick to no more than half a teaspoon if you want to actually be able to eat this stew.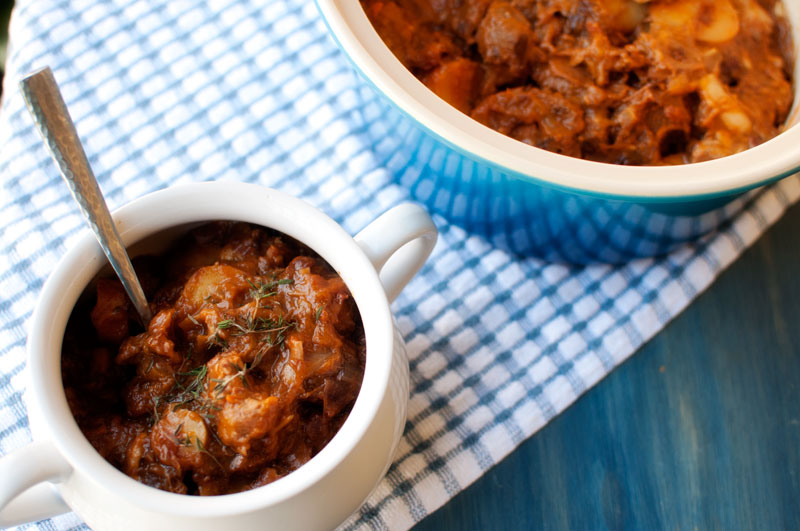 Serve with some brown rice and a dollop of yogurt!
Full recipe here.
Yum