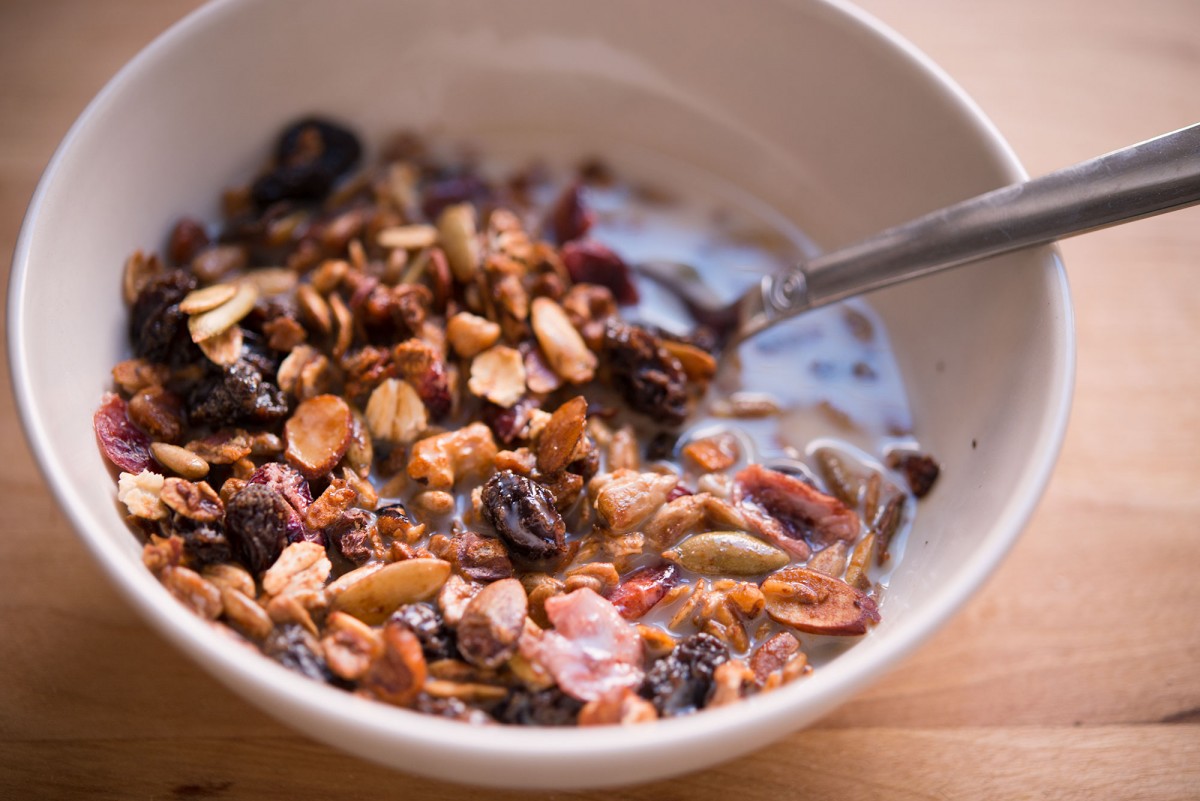 Sometimes, you just need some granola for breakfast. It's easy, it's delicious, and it keeps breakfast interesting. And, if you happen to keep random nuts, oats, or seeds around (like we do) then you might have what you need on hand to make a quick granola.
Luckily, granola is also very easy to make – just put whatever you have together, add a sweetener, a little olive oil, and stick in the oven for about 15 minutes, and you've got breakfast for a week (or more!) that is full of energy (and will keep your mornings flavorful, as well.)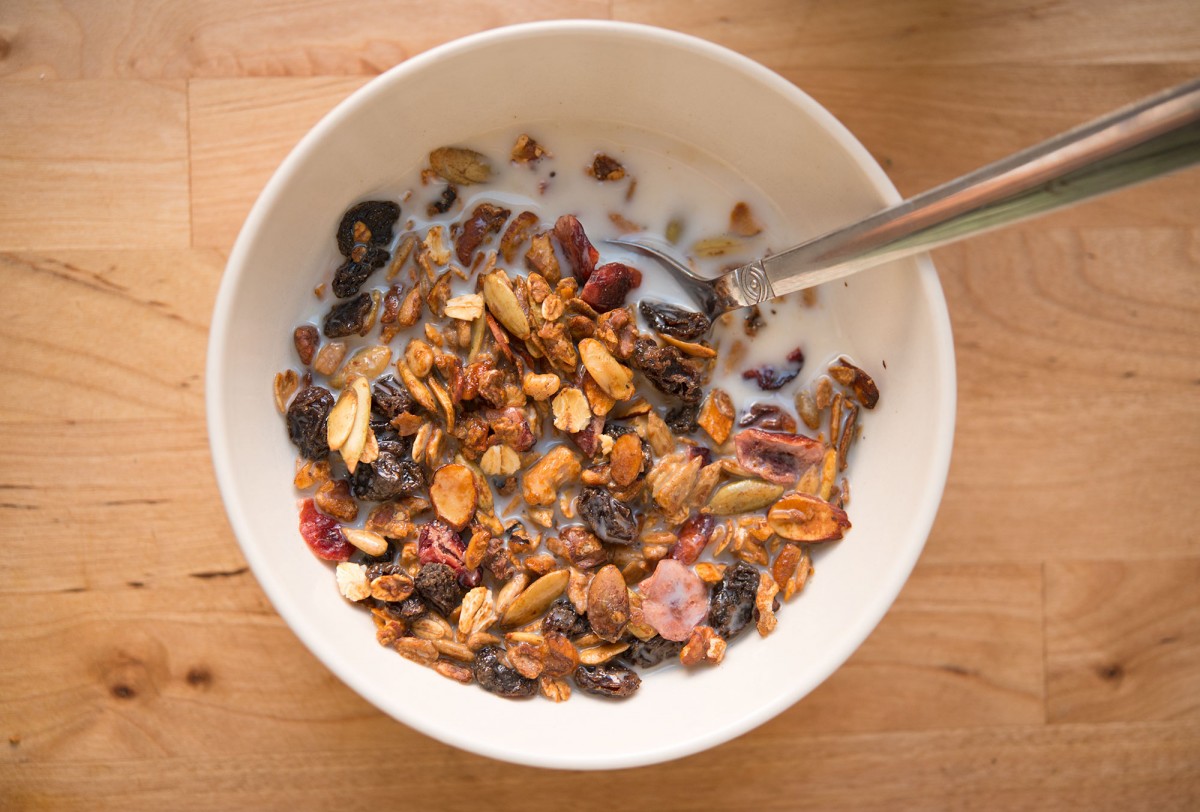 This is what I used:
Oven temperature: 375 degrees
Ingredients:
1 cup oats
1/2 cup sunflowers seeds
1/2 cup pepitas (pumpkin seeds, hulled)
1/4 cup walnut pieces
1/4 cup cranberries
1/4 cup raisins
2 tablespoons agave nectar
1 tablespoon olive oil or coconut oil
Directions:
1. Put oats, sunflower seeds, pepitas, walnut pieces, agave nectar, and olive oil on a cooking sheet. Mix well, and put in oven for 15-20 minutes, until just starting to brown.
2. Remove from the oven, then let cool for about 10 minutes. Add in cranberries and raisins, and then store in a jar and eat at room temperature whenever you feel like it!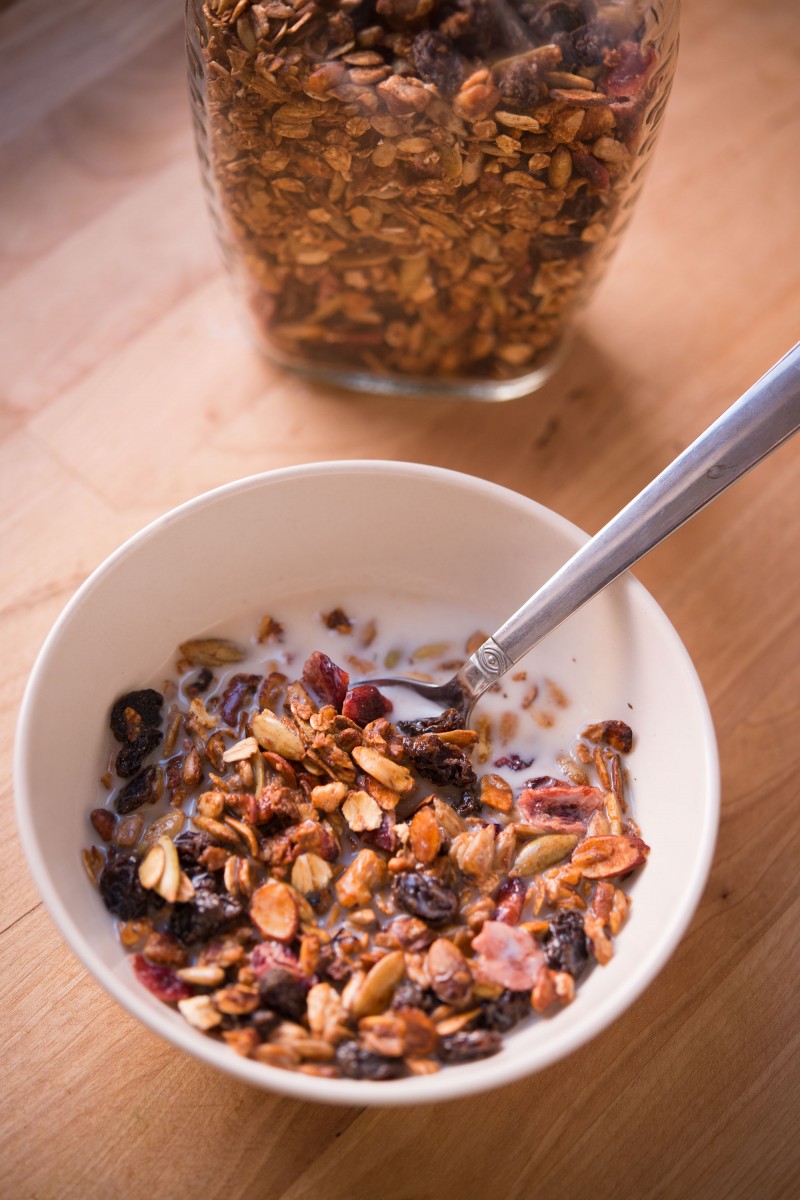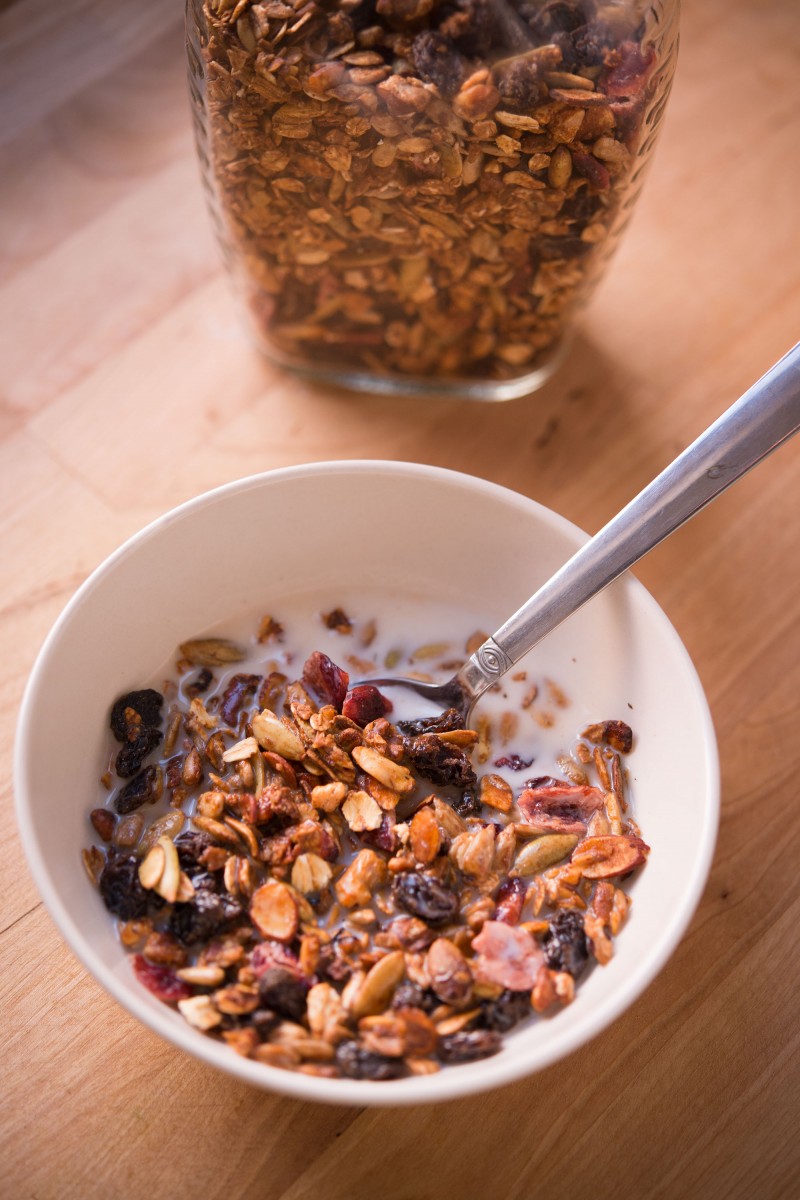 What would you like to see in a granola – something sweeter? A couple more nuts? A different seed?
Yum