This past weekend, we decided to make something delicious with our beloved kale. We love kale so much, and we revel at having it available at this time of year. But alas! There is currently a kale shortage! It was hard for us, we had to go to three stores, but we found some at Whole Foods. If you haven't been able to find kale where you are, I am so sorry for you – hopefully the shortage will be over soon.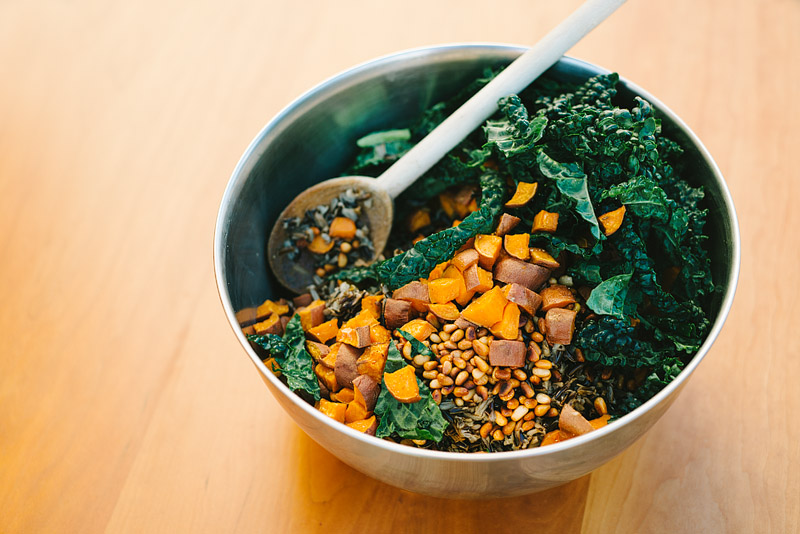 If you have kale in your clutches, you should make this pilaf! Here's what you do. Take one cup of wild rice, two to three small sweet potatoes, a fourth-cup of pine nuts, and a bunch of kale, and get ready for a good time.
Roast your sweet potatoes in the oven about 30-45 minutes at 400 degrees. Meanwhile, make your wild rice, following the instructions on the packet.
When your rice is done and your potatoes are crispy, roast your pine nuts for about 5-10 minutes in a pan on the stove. Then, add your rice, potatoes, pine nuts, and chopped kale to a bowl! Mix well, and season with ground mustard, cumin, salt, pepper, and chili powder (to taste!)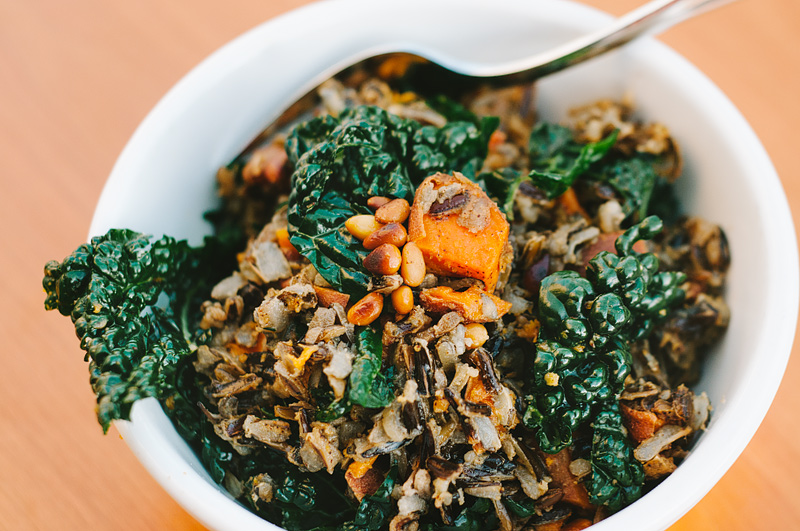 Serve to your closest friends and they'll love you forever. This makes a great side dish to any dinner, or with a little cheese or some beans, could easily be a great main course for anyone who's a vegetarian or looking to go meat-free some nights! Here's the recipe.
Yum