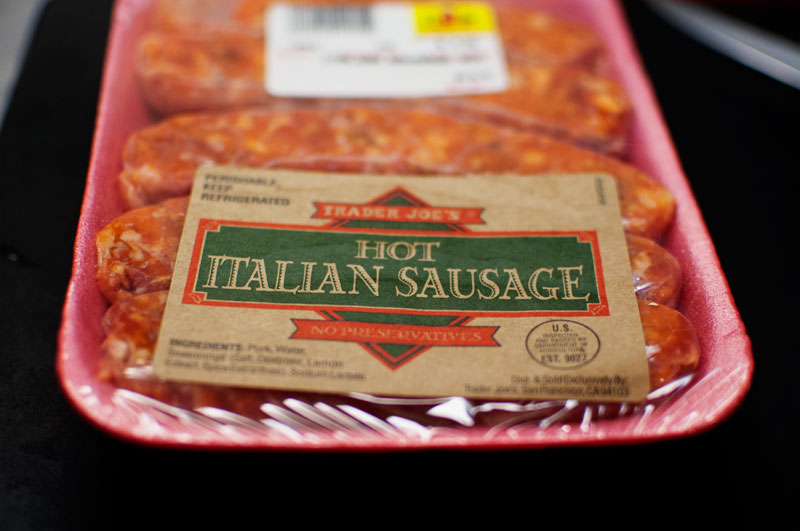 I was recently at TJ's when I spied this hot Italian sausage. Don't mind if I do…despite my aversion to spicy things!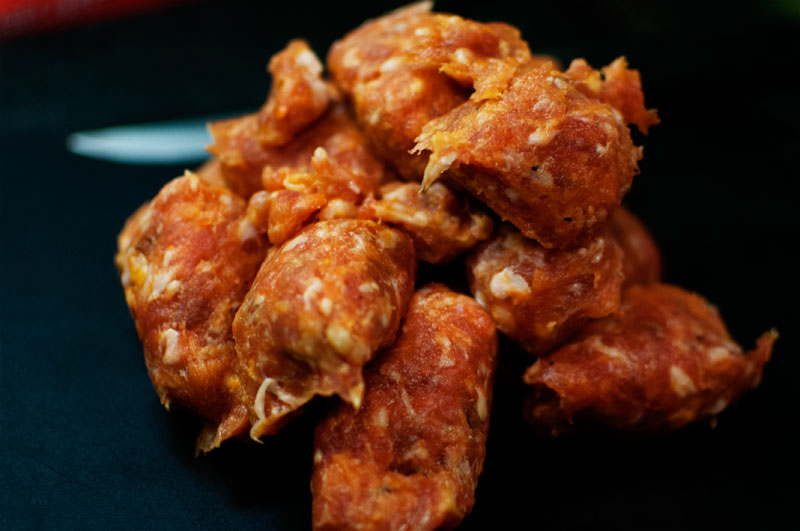 I took the meat out of its casings (I think better this way, no?) and sauteed with a bit of olive oil and garlic.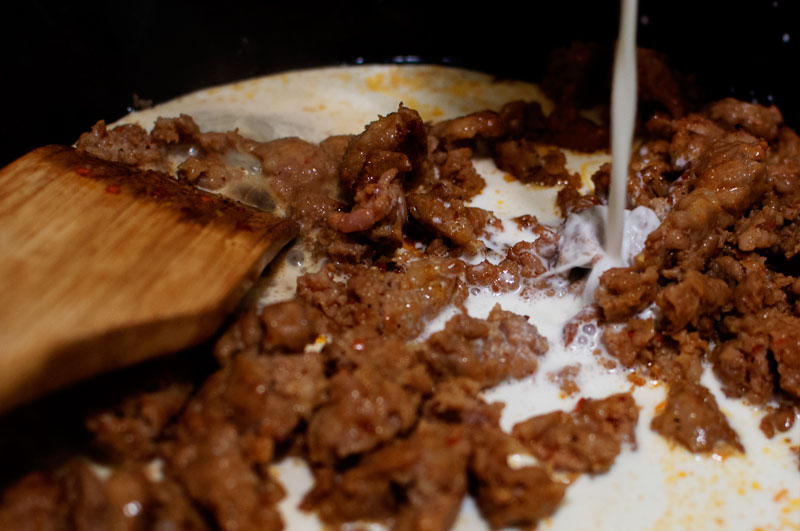 Then I added some heavy cream and some water (about a half cup of each.)
I let that simmer for about eight minutes, until reduced, then added this: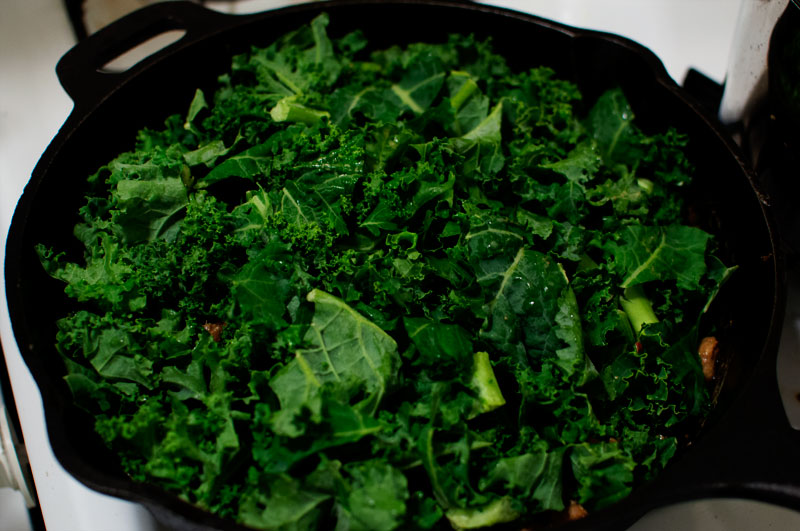 Beautiful, delicious kale. Then, I let the kale shrivel up and become small enough to add even MORE kale, adding an entire bag in all (a large head!)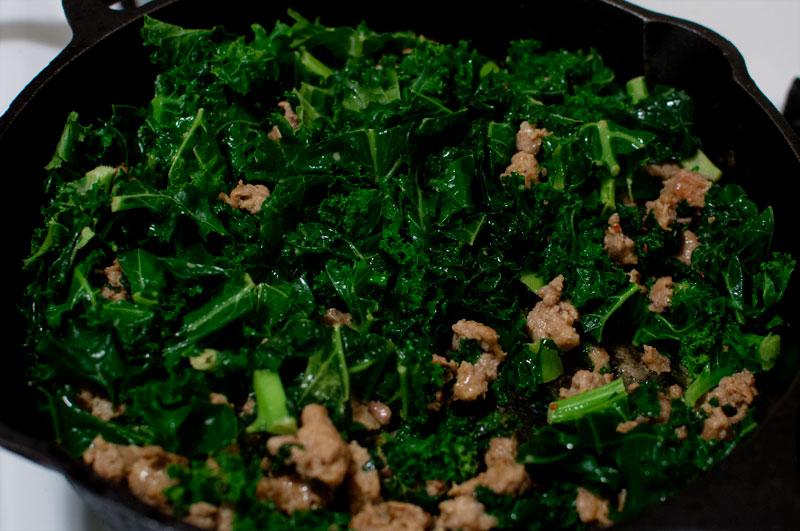 Once it shriveled up, it was ready to be mixed with fettucine.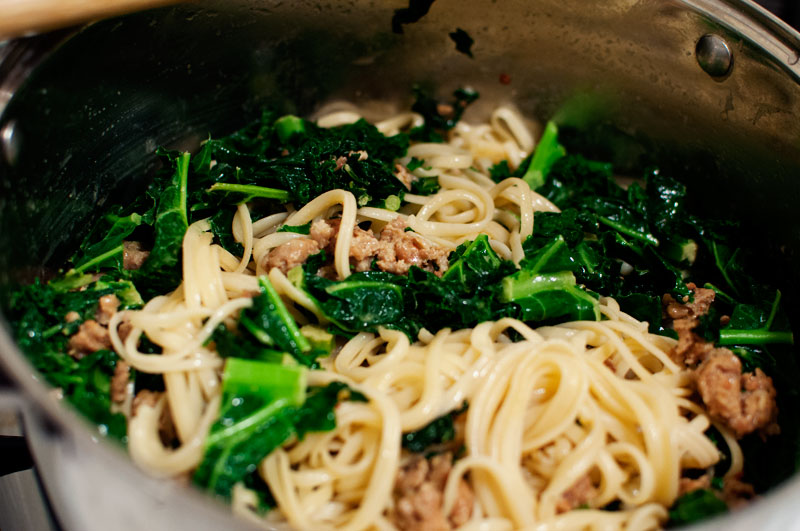 Top with some parmesan cheese, and you have yourself a delicious, quick, healthy dinner!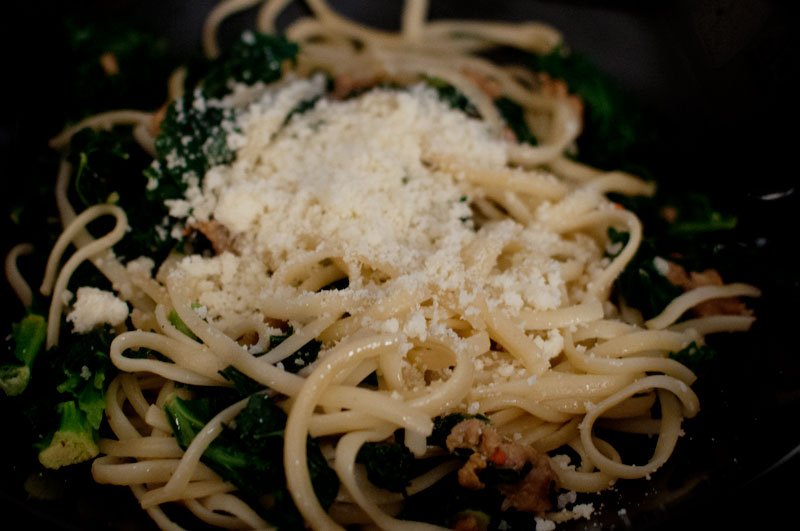 What is your favorite way to eat kale? What about sausage?
Recipe (serves 4):
1 lb hot Italian sausage
1 large bunch kale
1 lb fettucine (or pasta of your choice)
1/2 cup heavy cream
1/2 cup water
olive oil
2-4 cloves garlic
[addtoany]
Yum