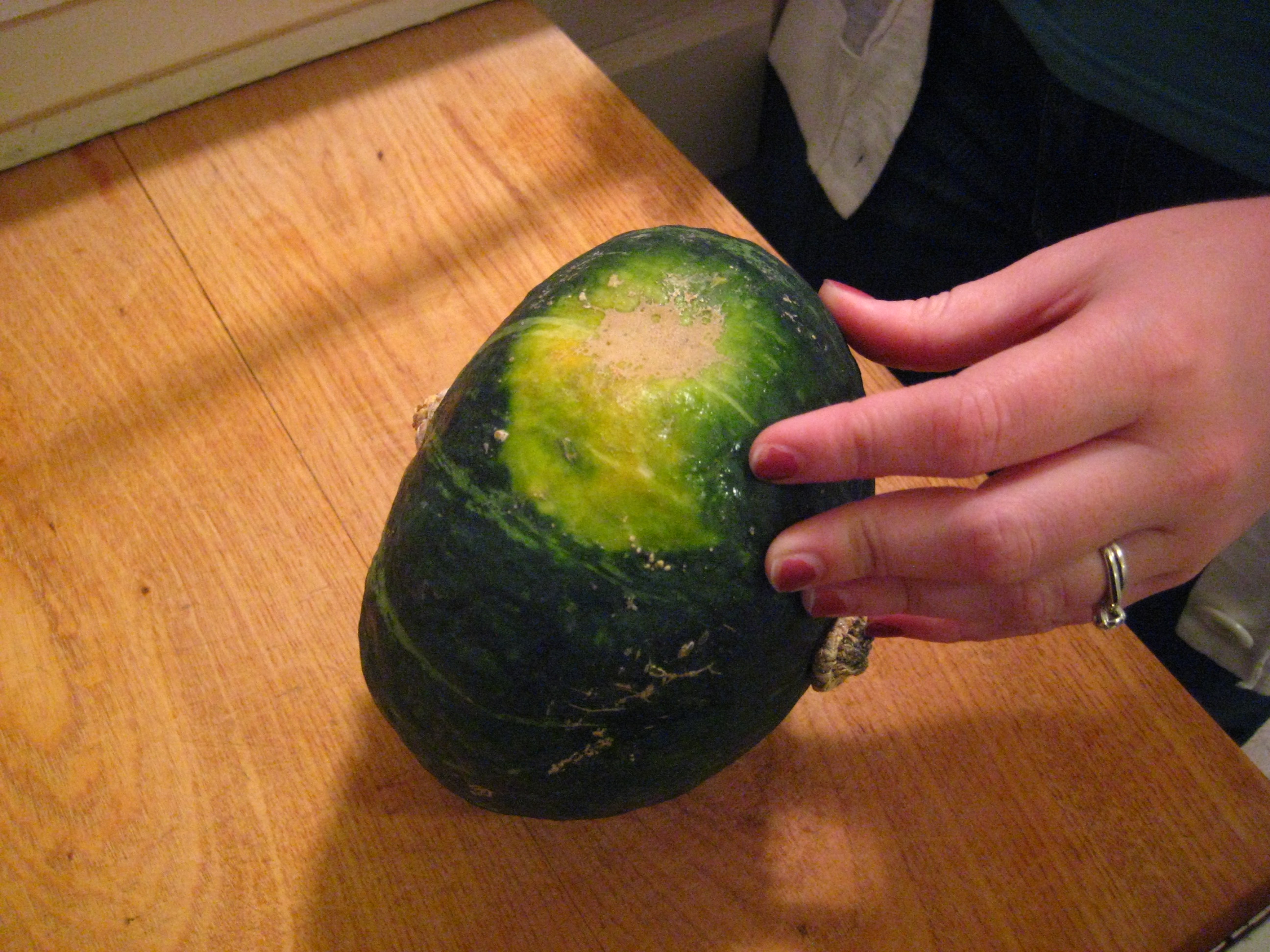 Corelyn and I got Kabocha Squash from the farmer's market. We followed the directions on the sticker on the squash.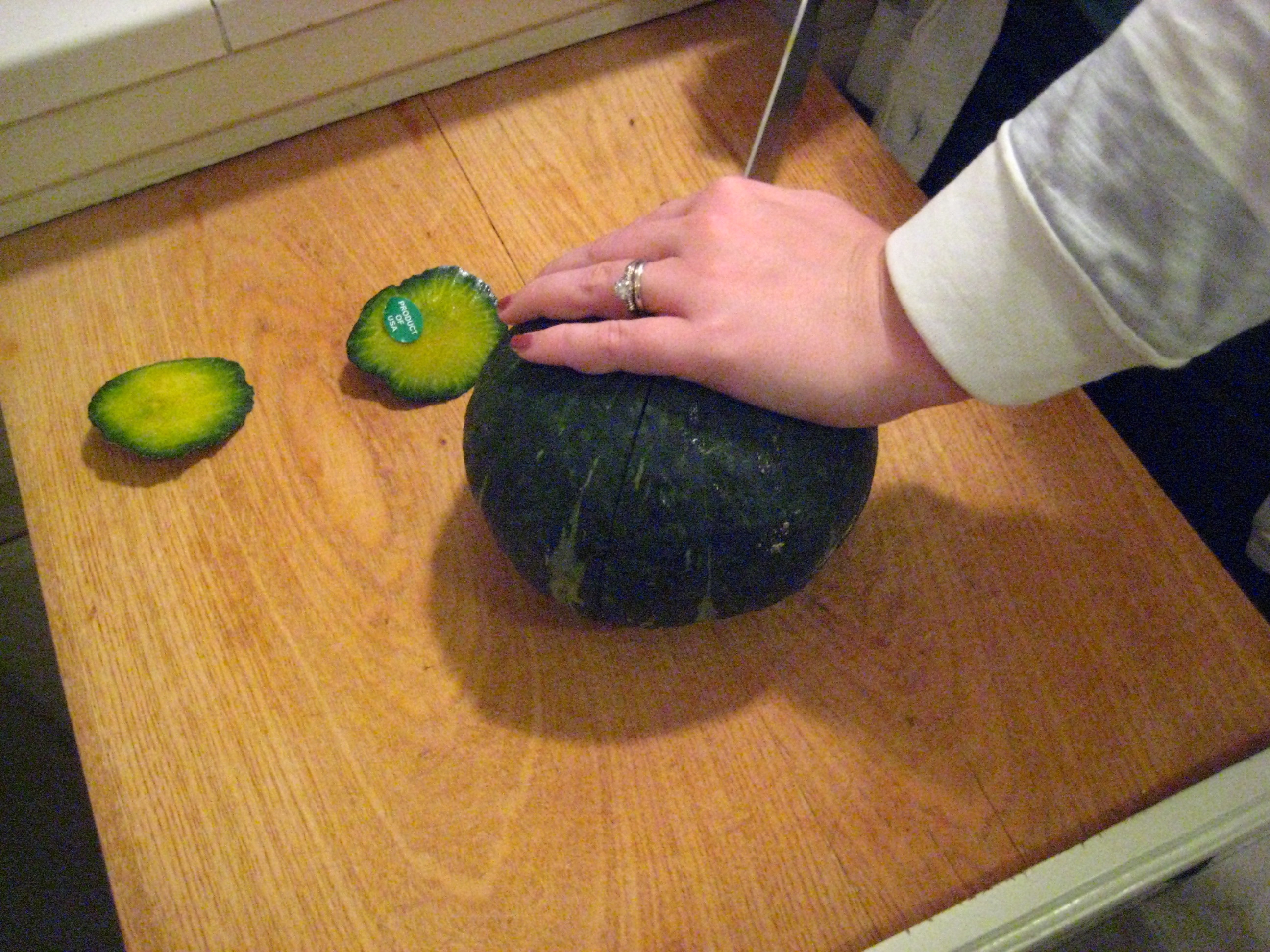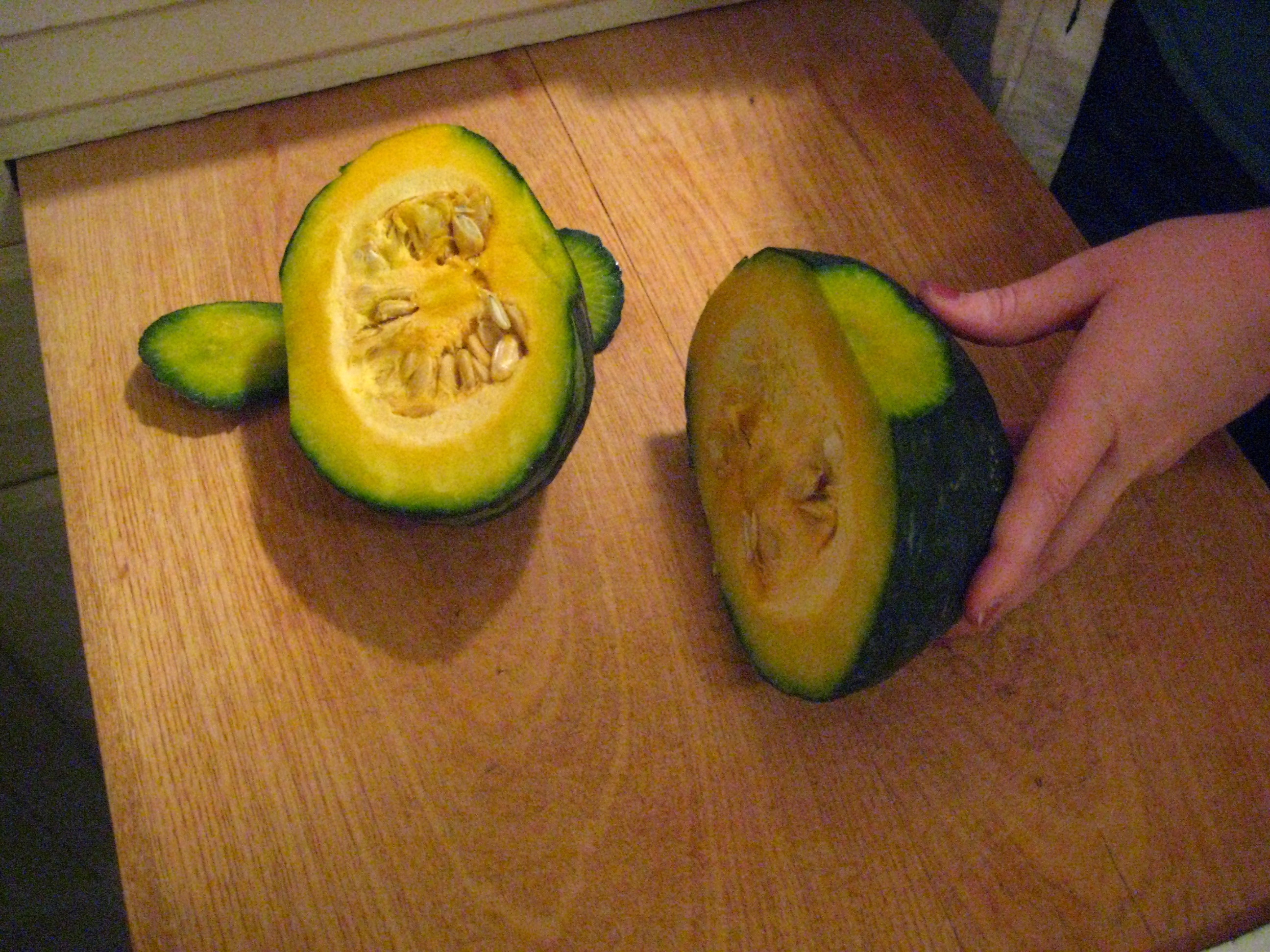 The inside looked liked other squashes we had seen, so we proceeded with glee and excitement.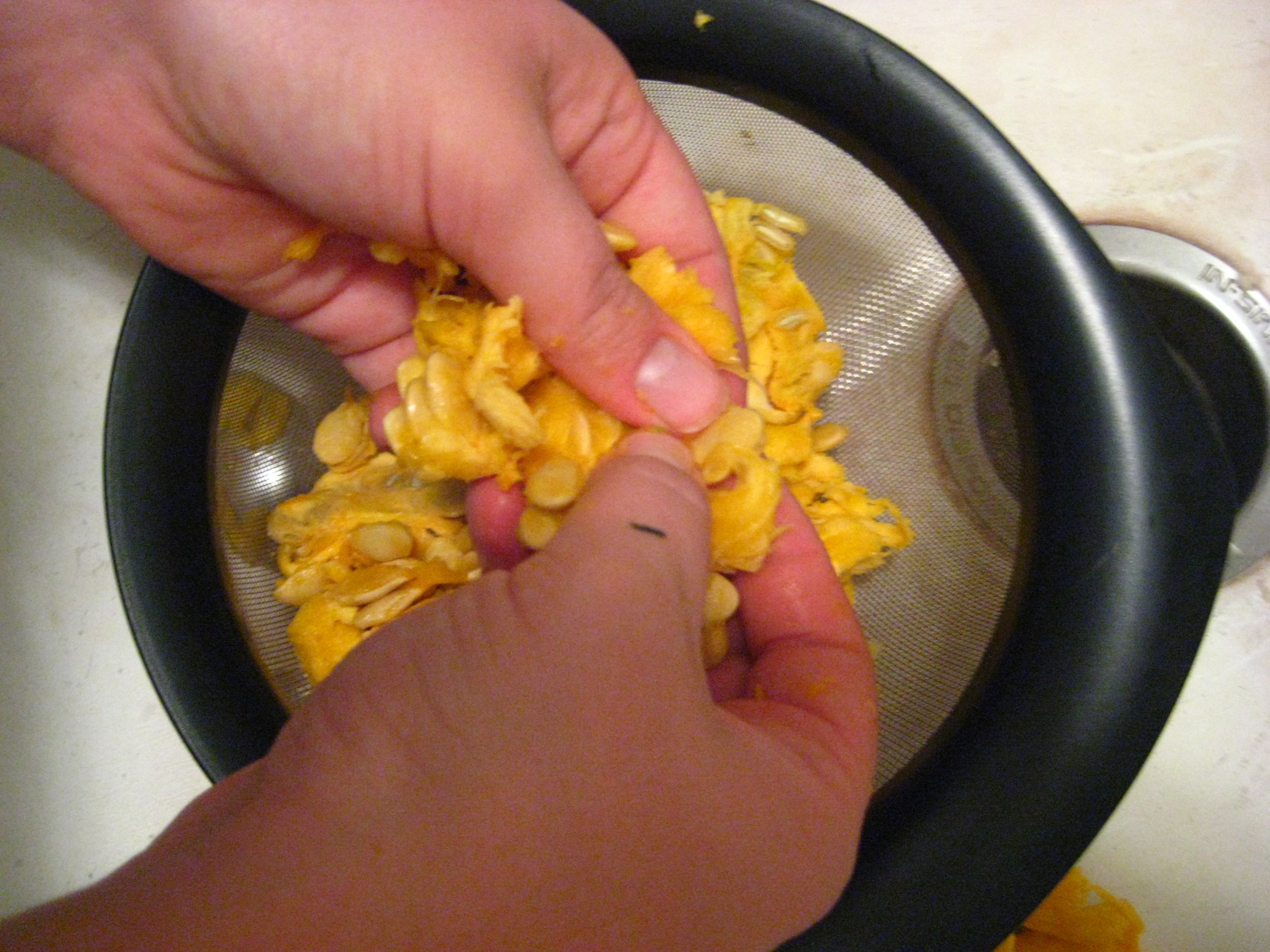 We decided to keep the seeds to bake later.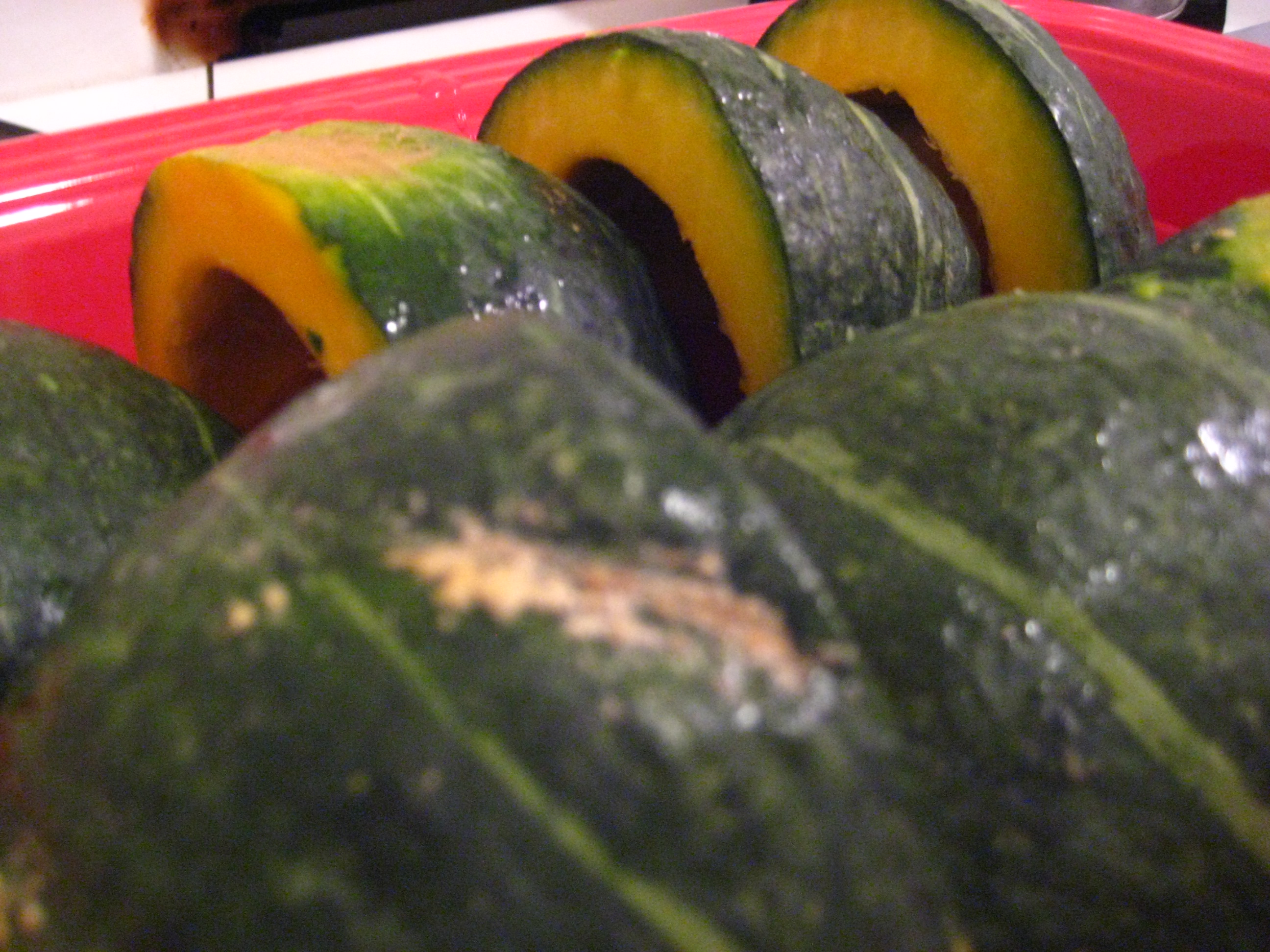 Then we took the squash and stuck it in a pan.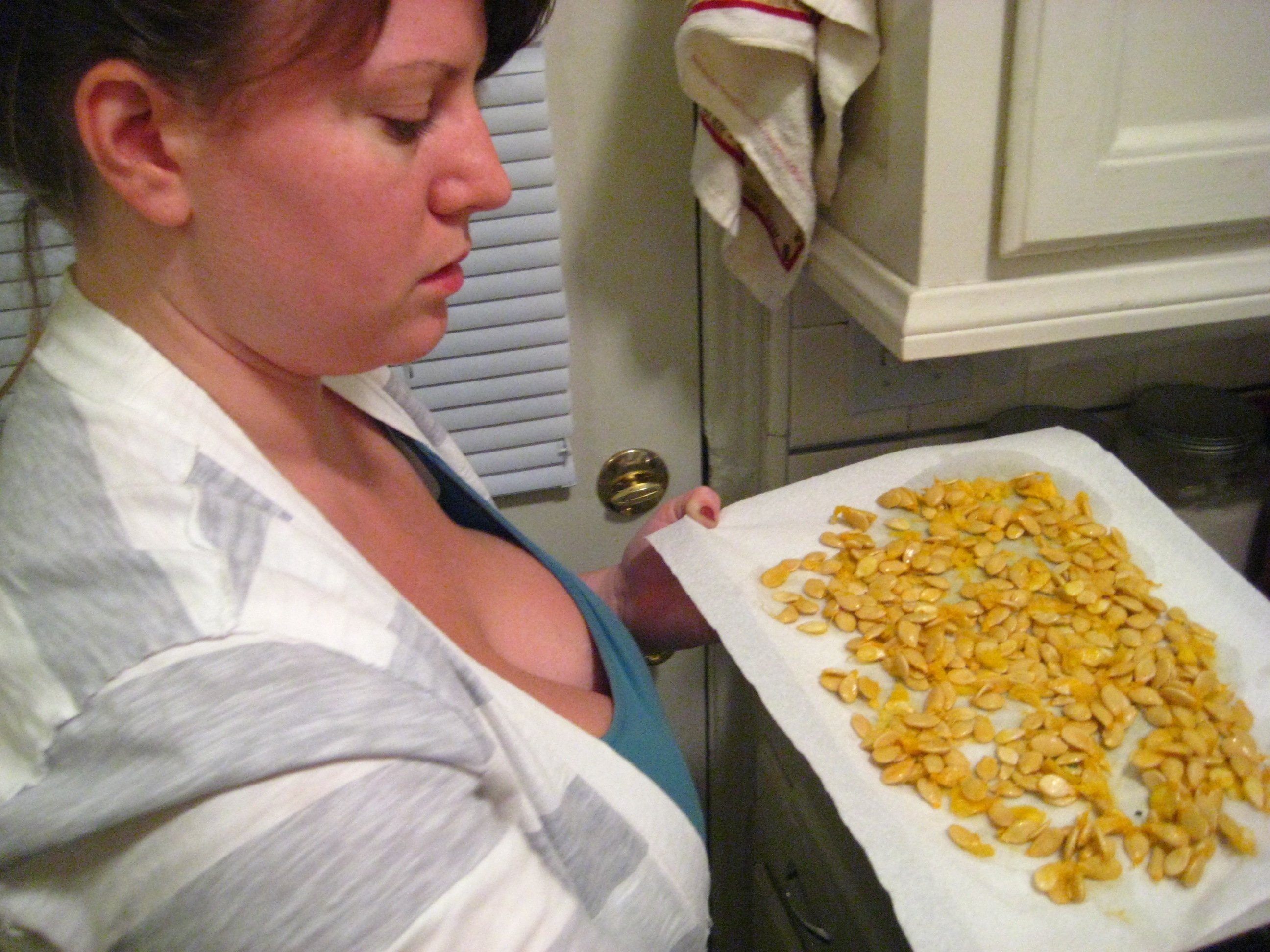 These are our seeds. Corelyn is putting them out to dry.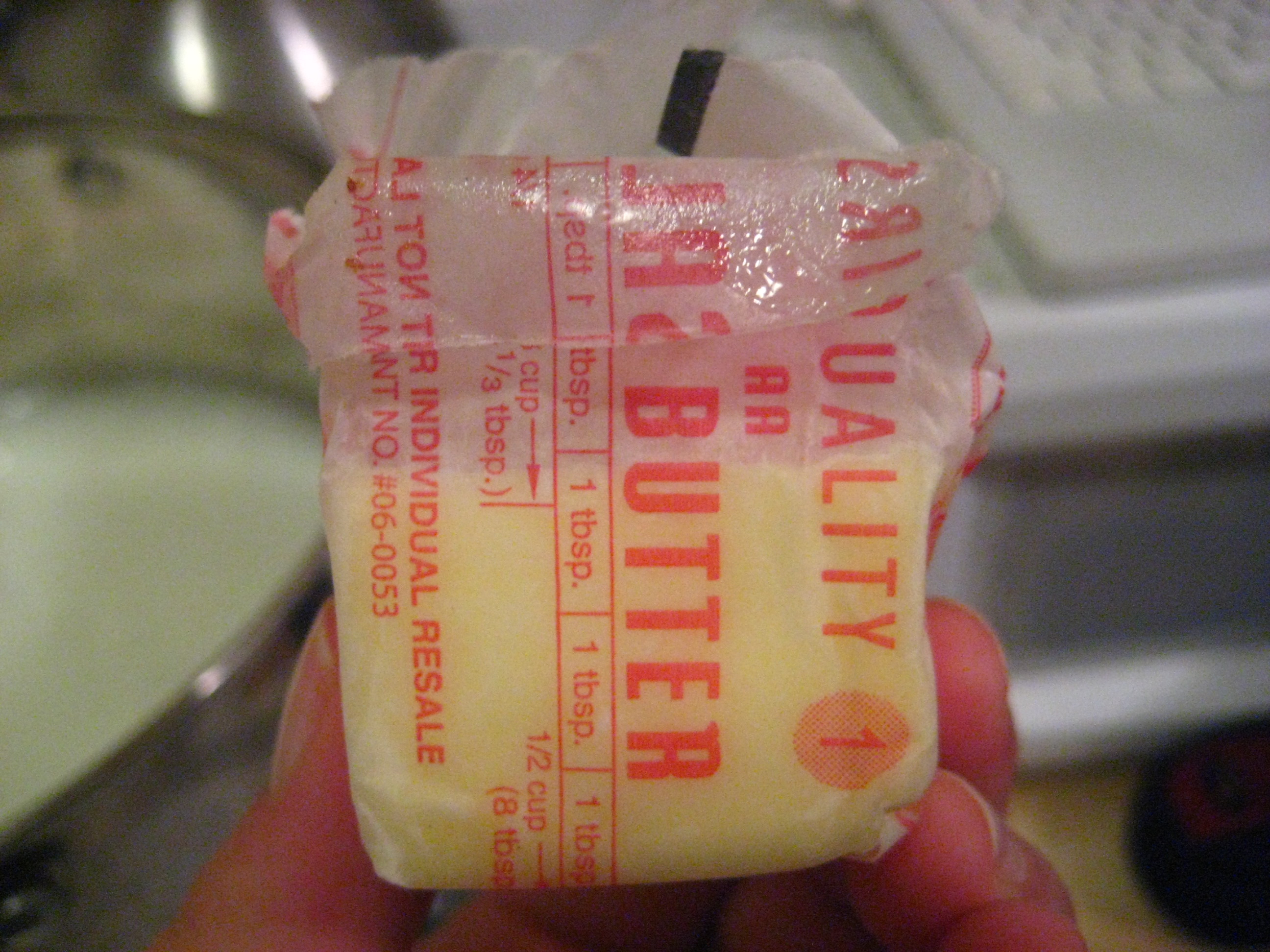 We took this much butter (aka what was left in the stick in the fridge) and melted it.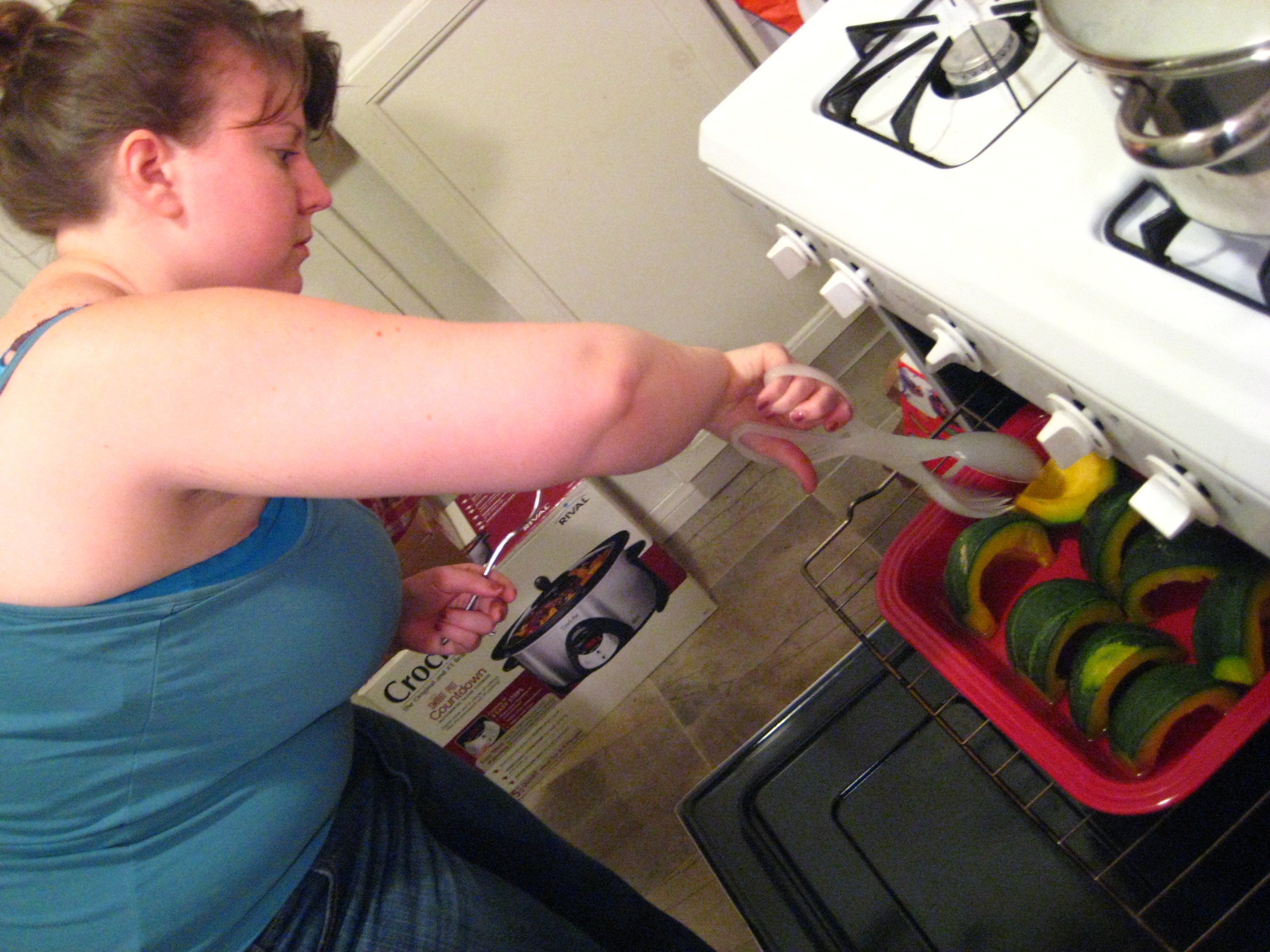 Then we stuck the lightly buttered squash in the oven. We gave them about 25 minutes, and then Corelyn flipped them.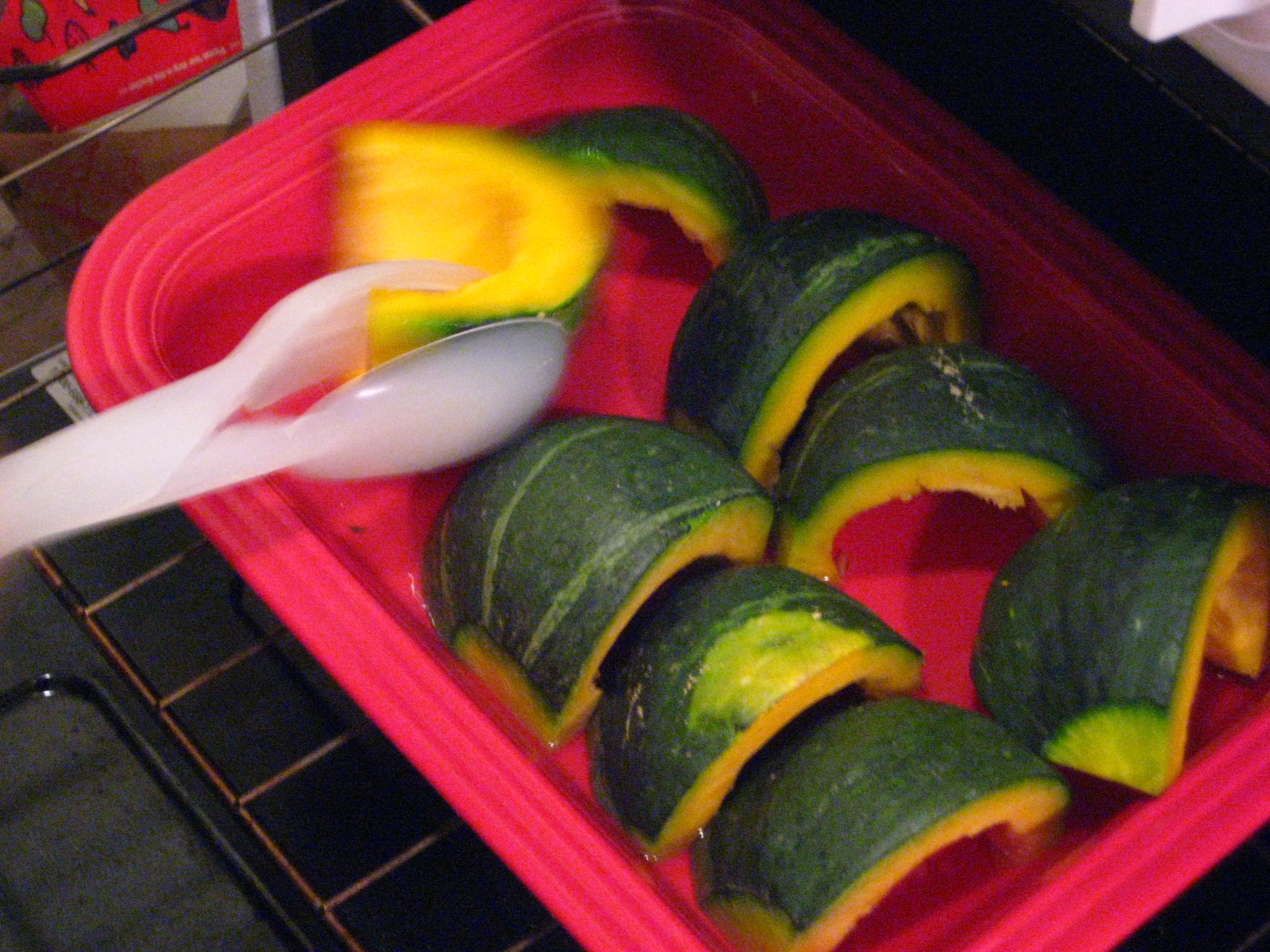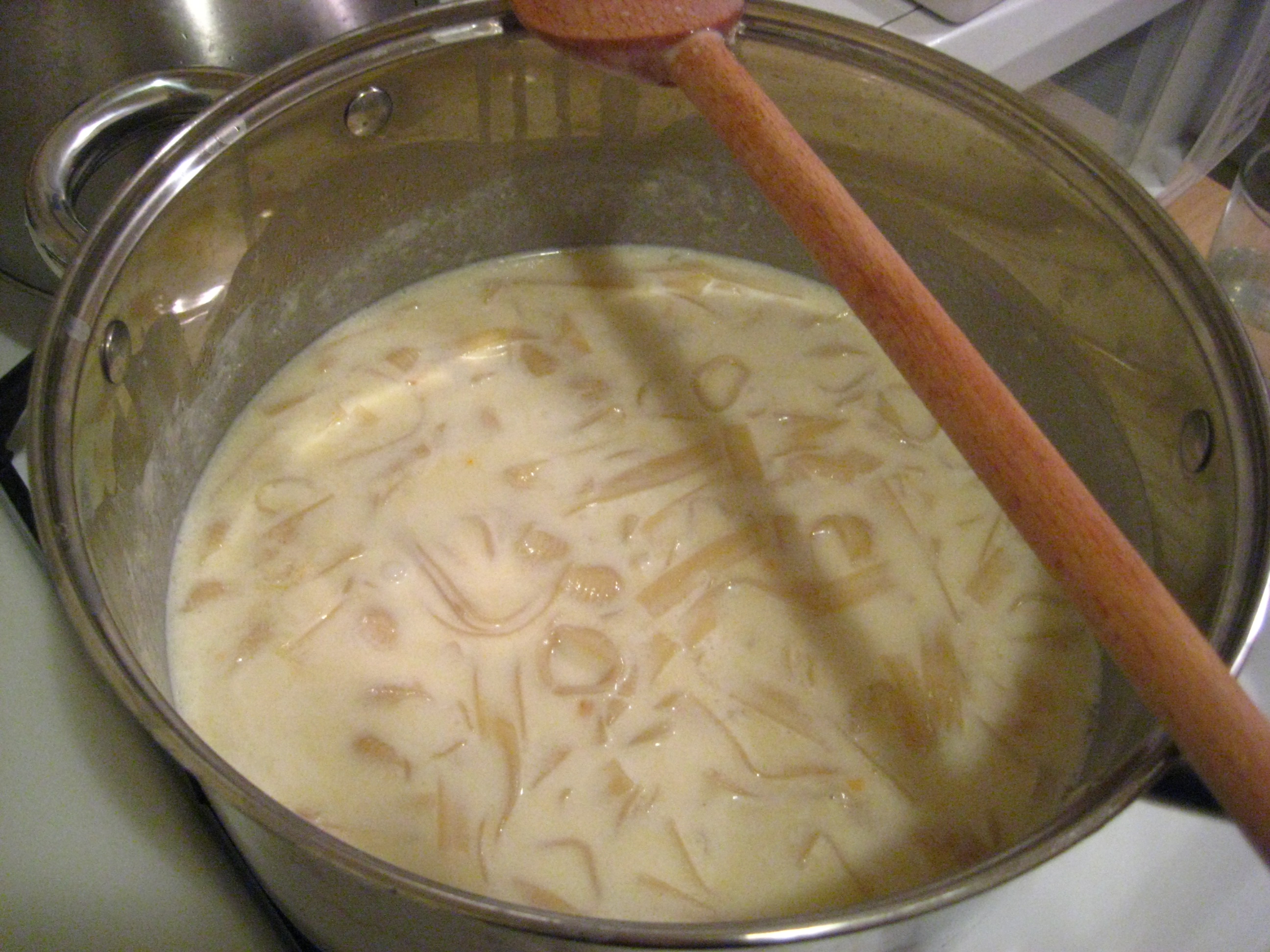 Meanwhile, our vat of Pasta sides was cooking. There were to be four of us, so we made three boxes with an eye towards leftovers. If we had made the sides according to directions, we would have needed 8 tablespoons of butter. We just used 2, instead.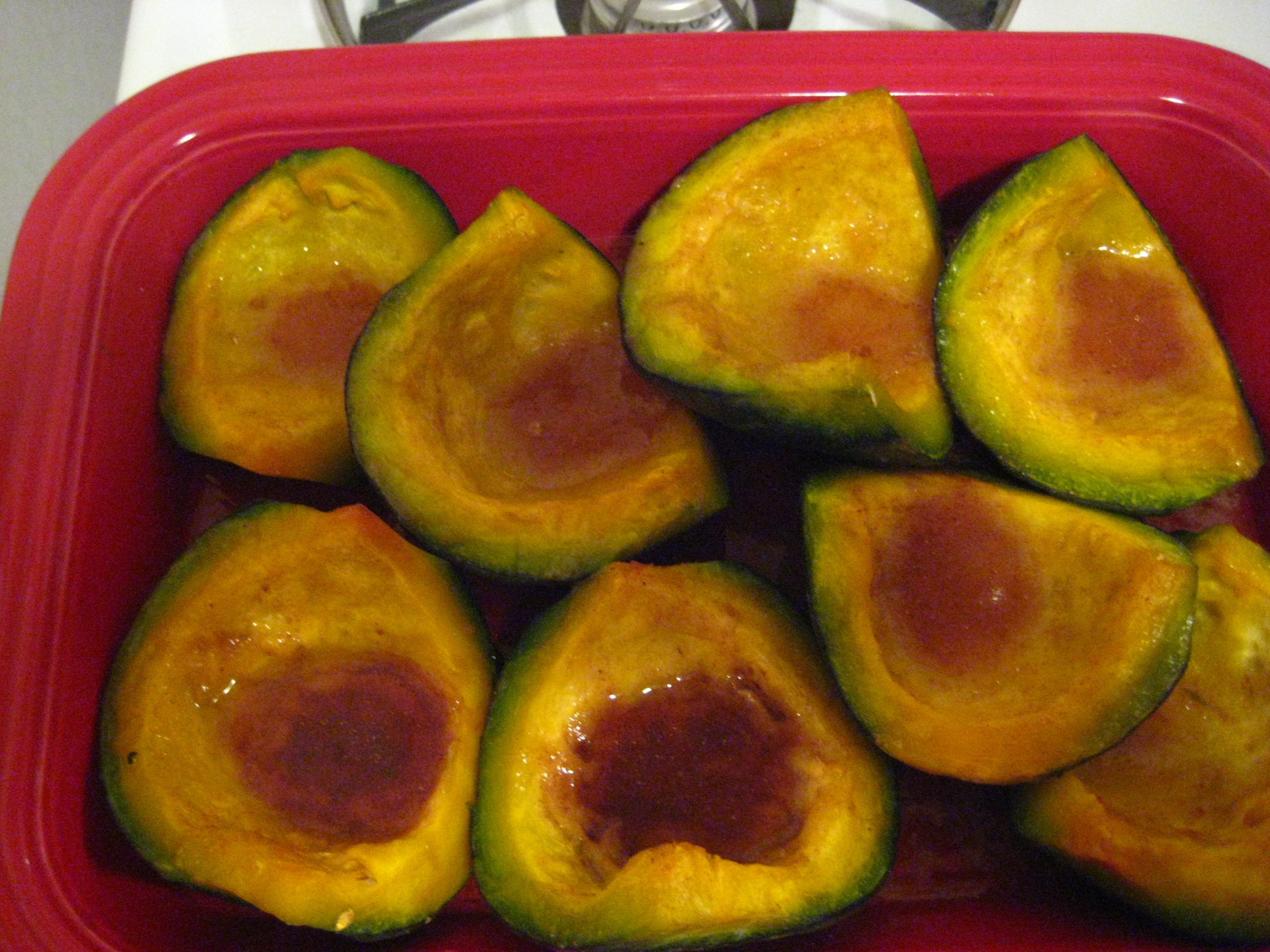 Then we put some cinnamon on the buttered squash, and left them in the oven for another 25-30 minutes.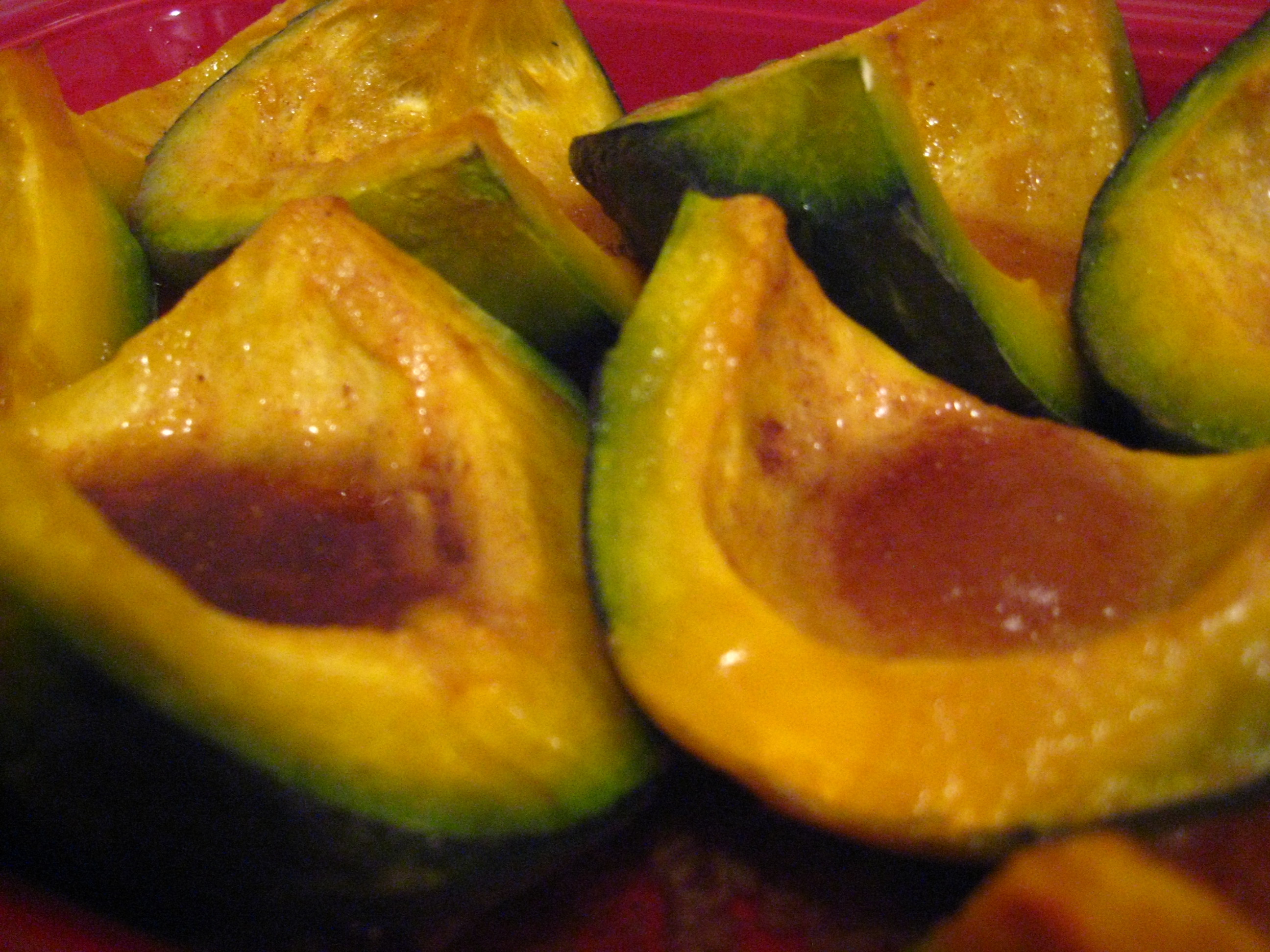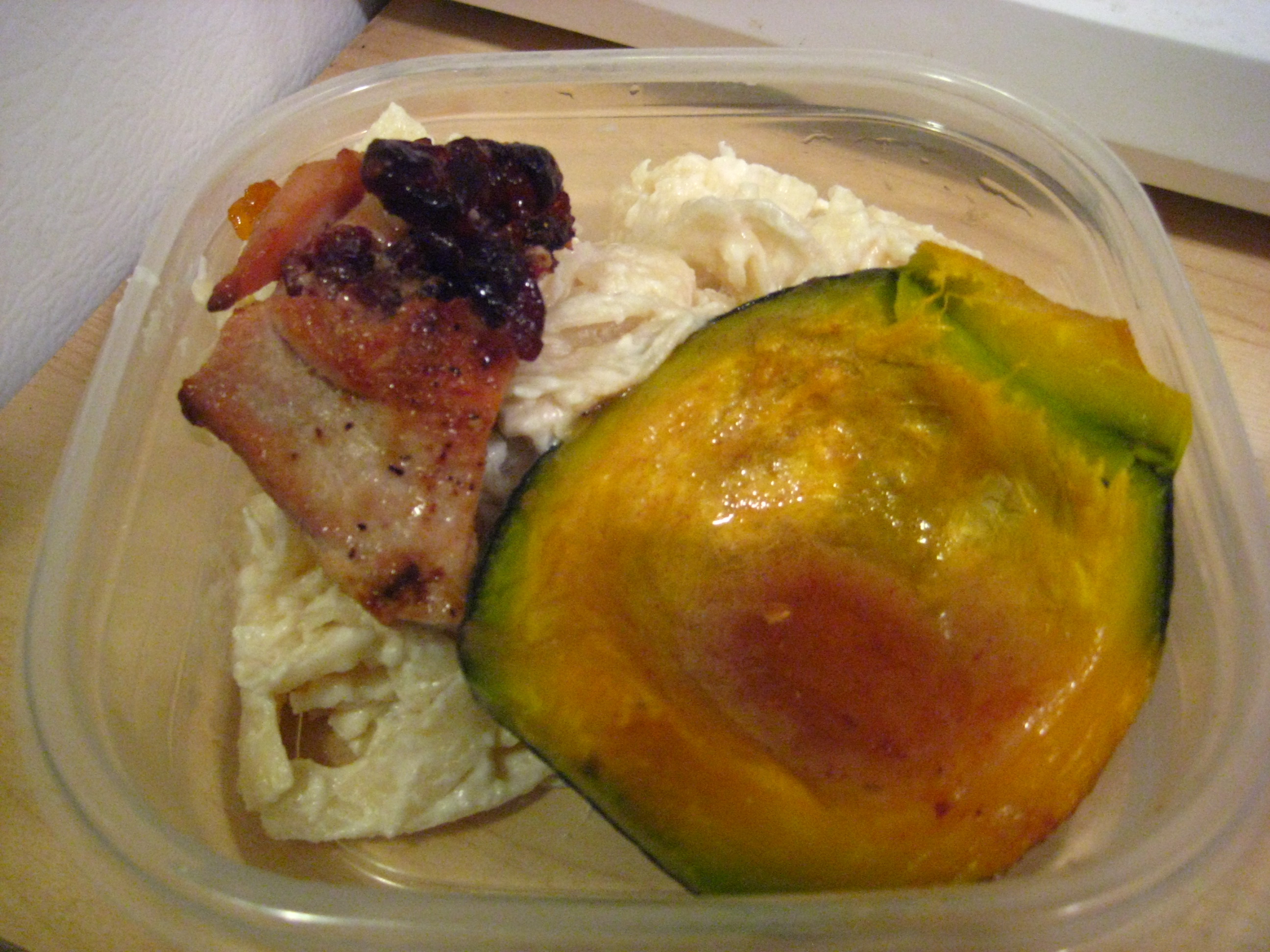 And of course, there was enough for leftovers after all.
[addtoany]
Yum