Hello Folks! Recently, I was standing in my kitchen over a sizzling pan trying out a new recipe and I got to thinking, "Why am I doing this all by myself?" There I was, trying a new recipe and making myself a drink to go along with it and I was the only one who could enjoy it. Suddenly I had a "Lightbulb!" moment: with the rim roll of life it's often difficult to get people to slow down to breathe  – let alone sit down to enjoy a meal – and I thought to myself it was time that I did something about that.
I've been crazed with work of late and haven't had the opportunity to see a great deal of my friends here in LA and I thought let me use them as guinea pigs for some recipes I wanted to try. After consulting with the wonderful Jennie Palluzzi about this idea, it was decided that we would start a new monthly tradition where we would plan a menu pairing new recipes with alcohol. Thus the Jennie/George Test Kitchen was born.
For our first outing we decided to engage in a completely vegetarian friendly menu. So of course we contacted GMS Contributor Megan, whose graphics I'm sure grace some part of your computer, and her awesome boyfriend Mitchell to be part of this inaugural group along with myself, Jennie, and Jennie's partner-in-crime Jeff.
We didn't know what we were fully getting into, but I am happy to report the night, in my humble opinion, was a delicious success. For the menu we chose several dishes and I paired most with an awesome wine of both the red and white varieties. But I wanted to start the evening off right, and it's been getting hot here in LA, so I came up with a quick and easy cocktail that was served with our first appetizer course.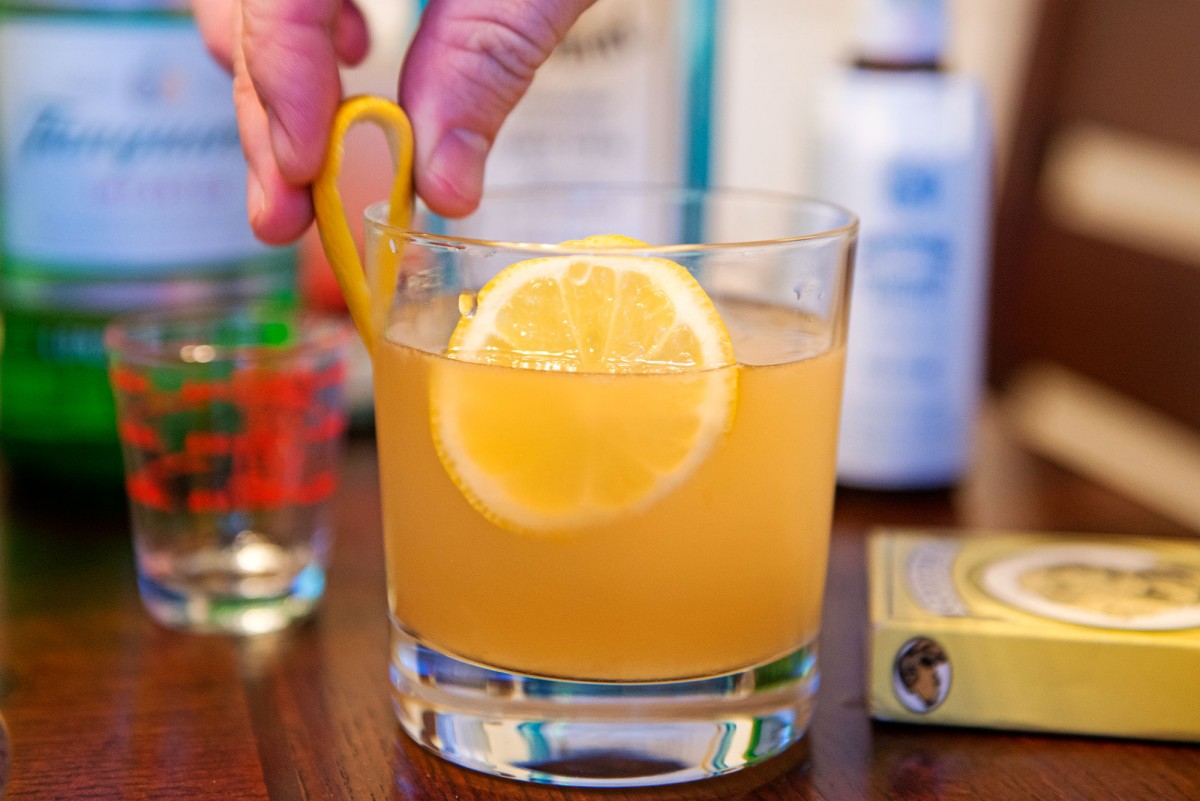 Gin Lemon Spritzer
Prep Time – 3 Minutes
Serves – 1
6 oz  gin (2 shots)
1/2 of a medium lemon
1 sugar cube
Angostura bitters
lemon lime soda
ice
1. First thing is to peel a long stretch of lemon rind from your 1/2 a lemon. This will be used for garnish and flavor. Second, slice your 1/2 a lemon into thin garnish size pieces, reserve two to be used as a garnish in your glass.
2. Next take a cocktail shaker and toss in the sugar cube. Coat it with your bitters and drop in all but two of the lemon slices. Mash all the ingredients together inside the shaker until pulverized. Then add your ice and your gin and shake vigorously for about 30 seconds.
3. Prep your glass: throw in a few ice cubes or one really large one and the remaining lemon garnish slices, but not the rind. We will be using that in a moment.
4. Strain the contents of your shaker into the glass.  Take your rind and carefully use a match to singe the inside portion of the rind. This will release intense aromas and will enhance the flavor after your put out the match and drop into the glass.
5. Fill the remainder of the glass with your lemon lime soda and that's it.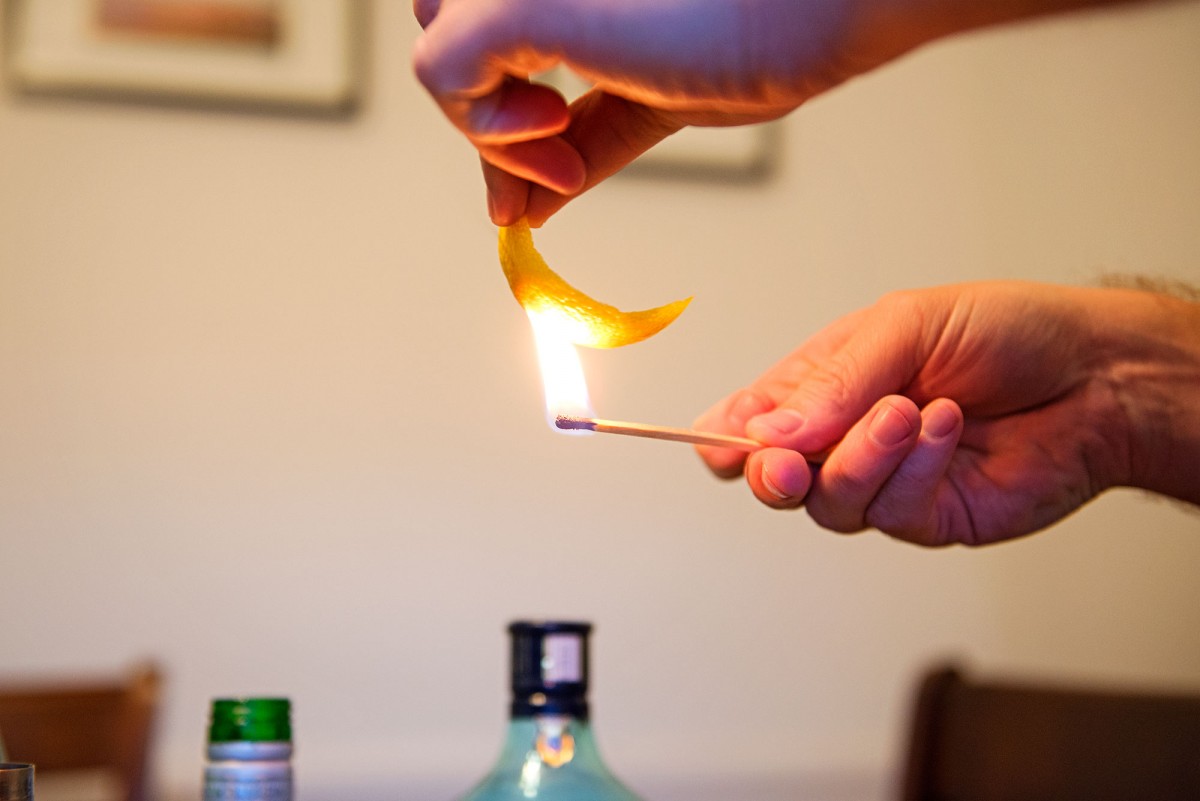 When all is said and done you will have a terrific summer drink that is both bold and refreshing!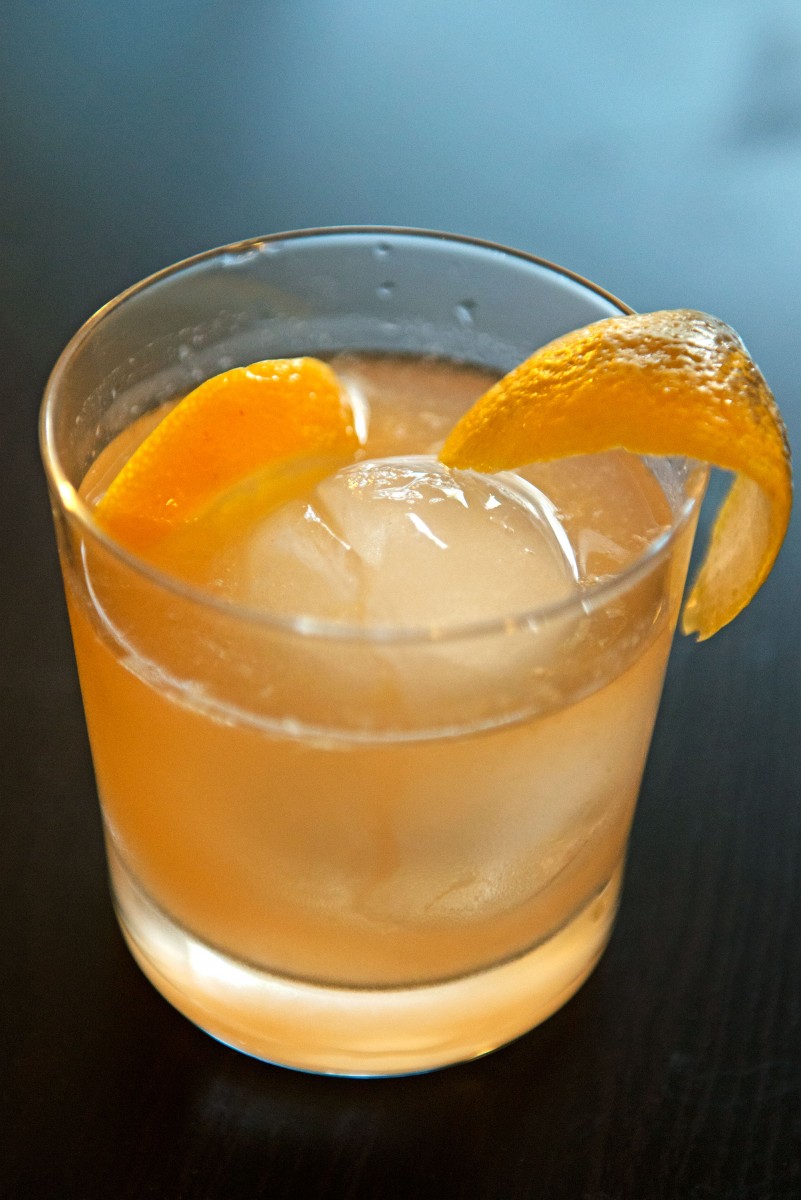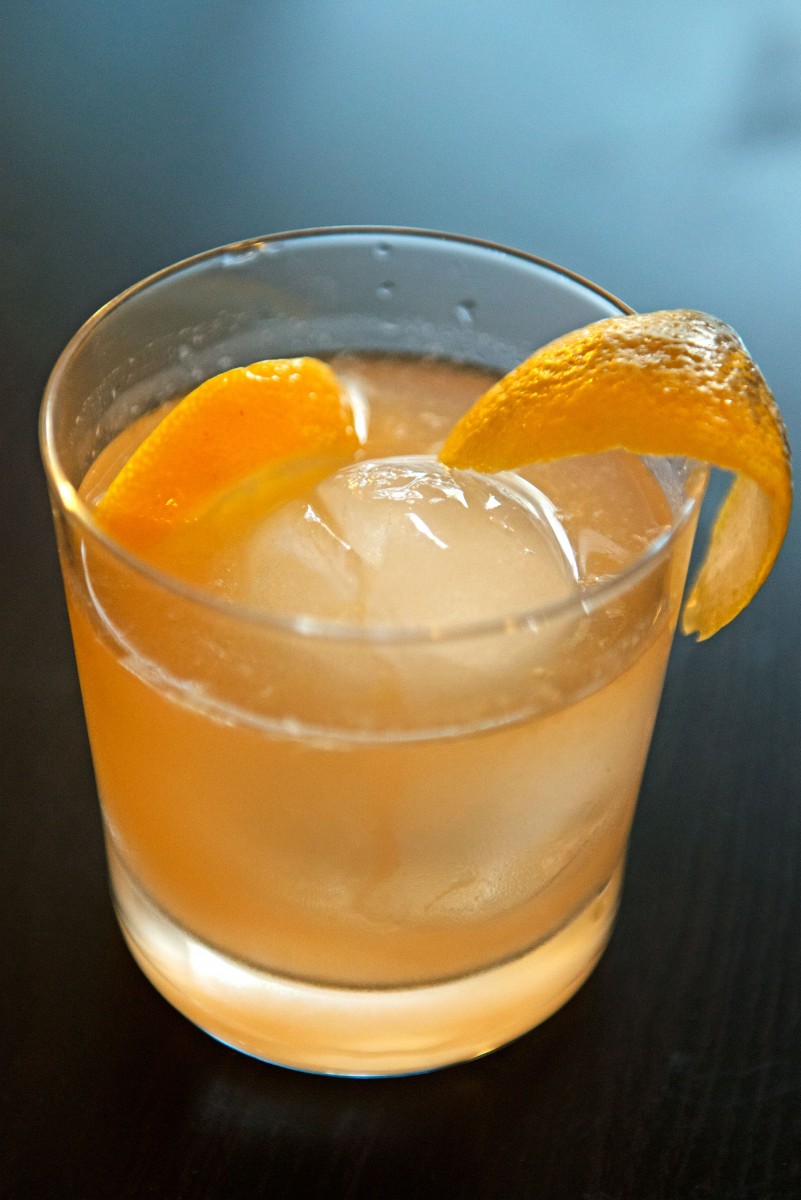 I could go on and on about all the fun stuff we cooked, but that'll be for another time. I will leave you with our prepared menu and links to the recipes we used if you want to give them a try at home along with the cocktail.
Jennie/George Test Kitchen Menu #1
Course 1:
Appetizer – Broccoli Rabe, Cannellini Bean & Ricotta Crostini
Cocktail – Gin Lemon Spritzer (Recipe Above)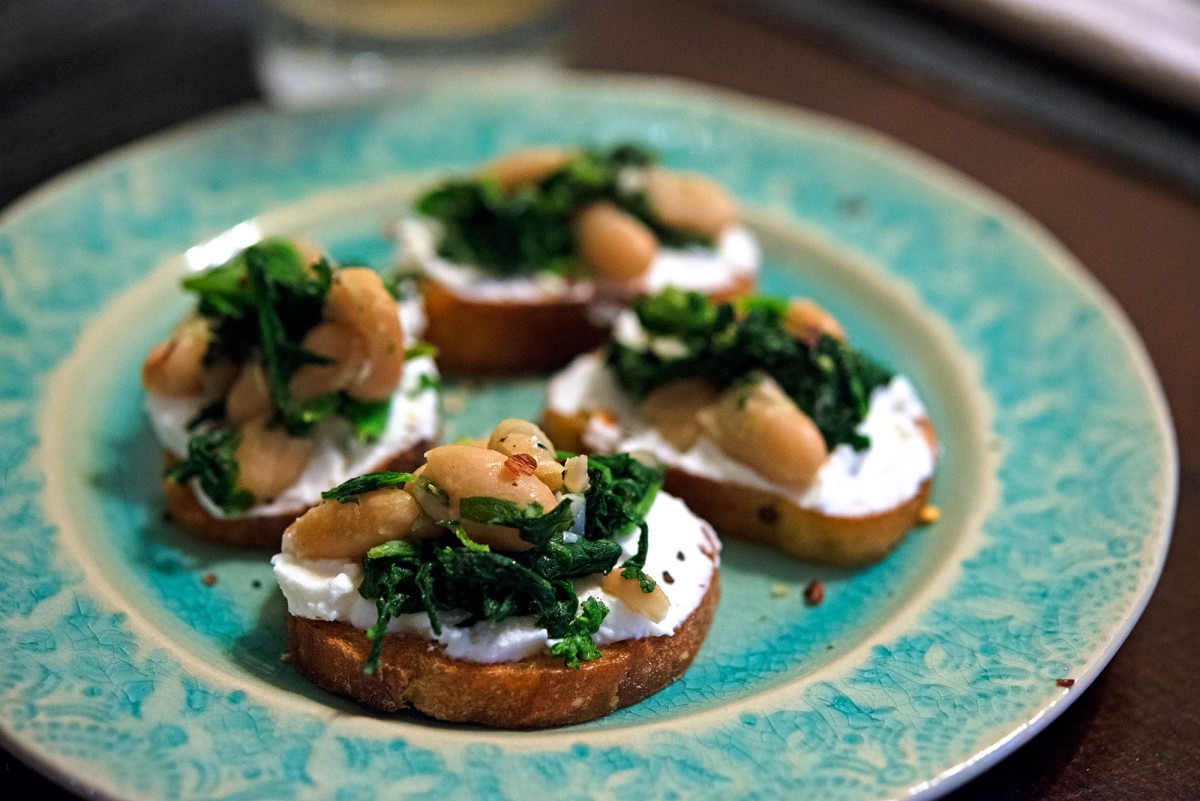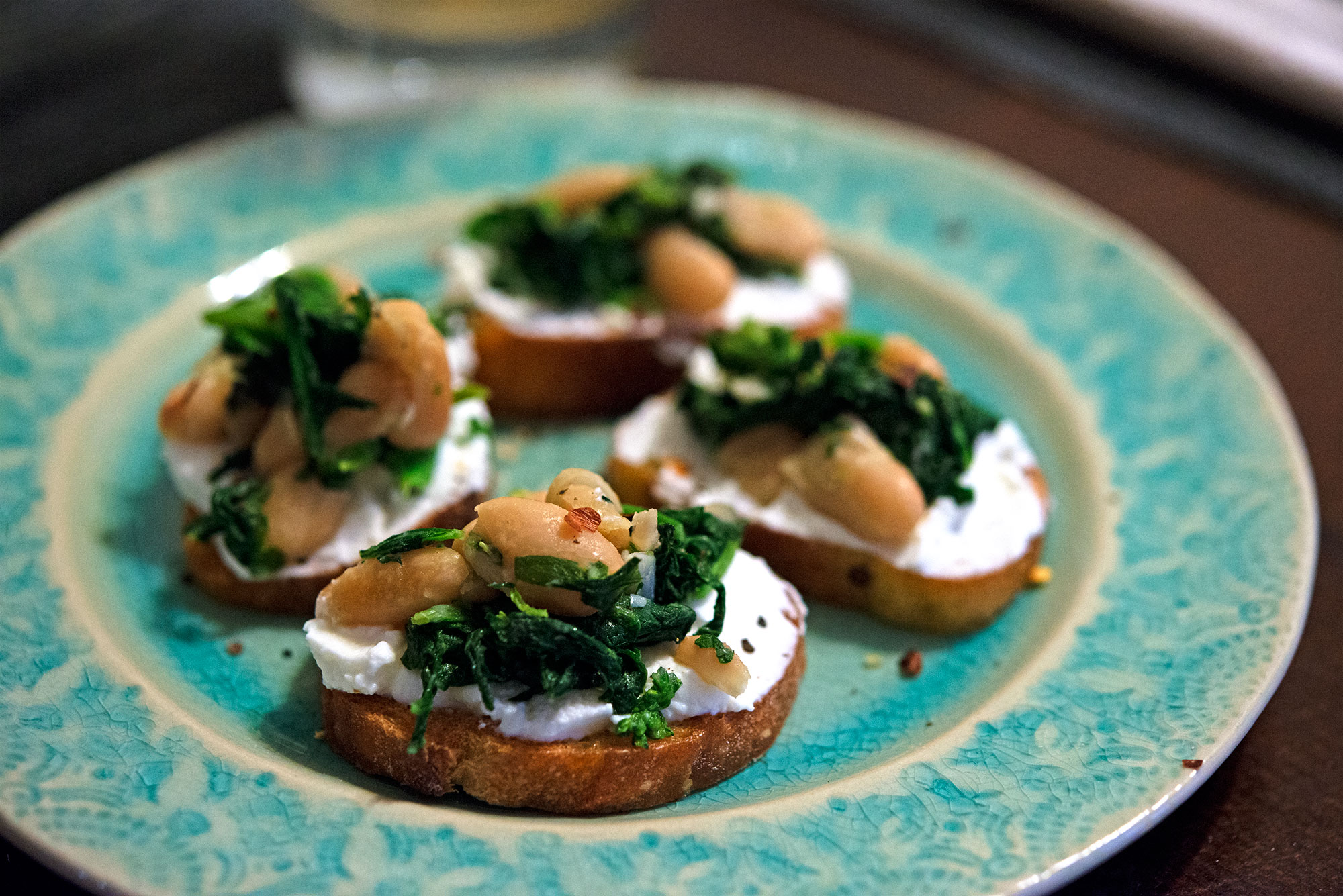 Course 2:
Cheese Plate – Manchego, Goat Gouda, Blue/Gorgonzola, Assorted Jams & Honey, & Olives. (No Recipe Needed)
White Wine: 2013 Cold Heaven Viognier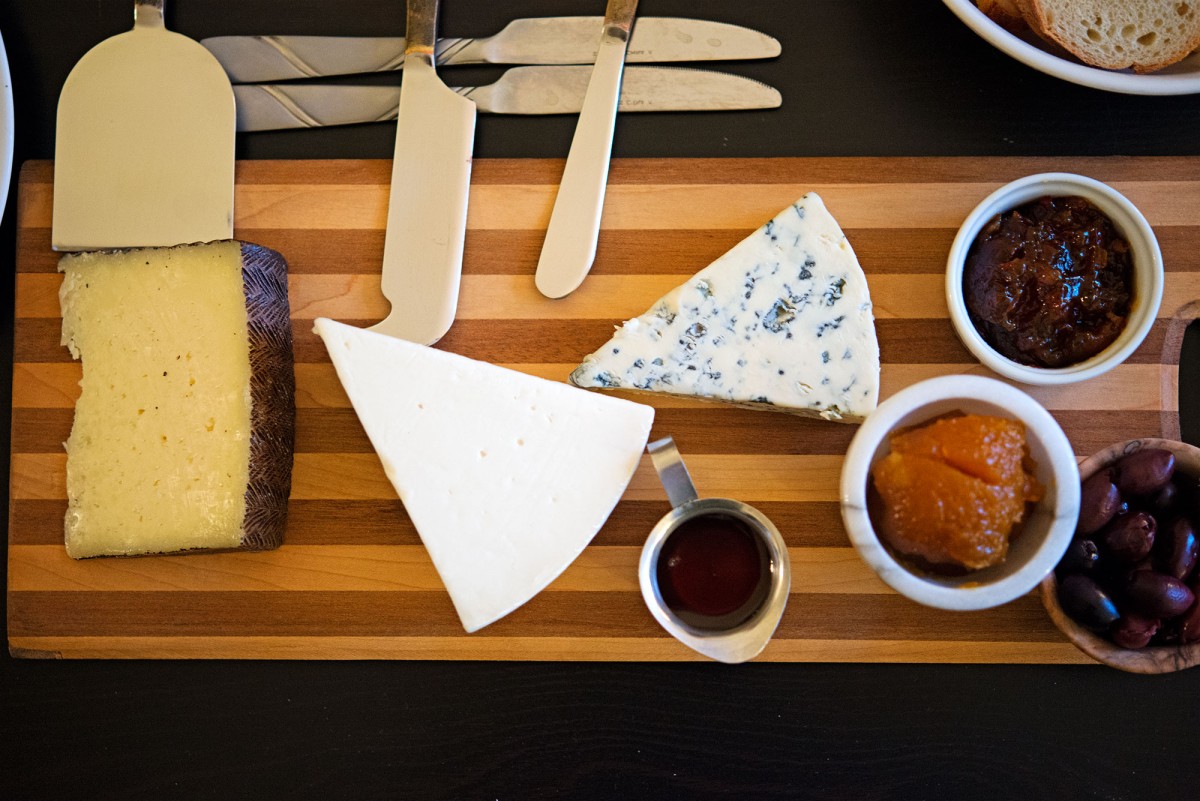 Course 3:
Salad – Heirloom Tomato Salad w/ Fennel, Radishes, Red Onion, and Arugula (We also added blueberrries)
White Wine: Cold Heaven Viognier
Course 4:
Main Course – Risotto Cacio E Pepe
Red Wine: 2009 Villa Creek Avenger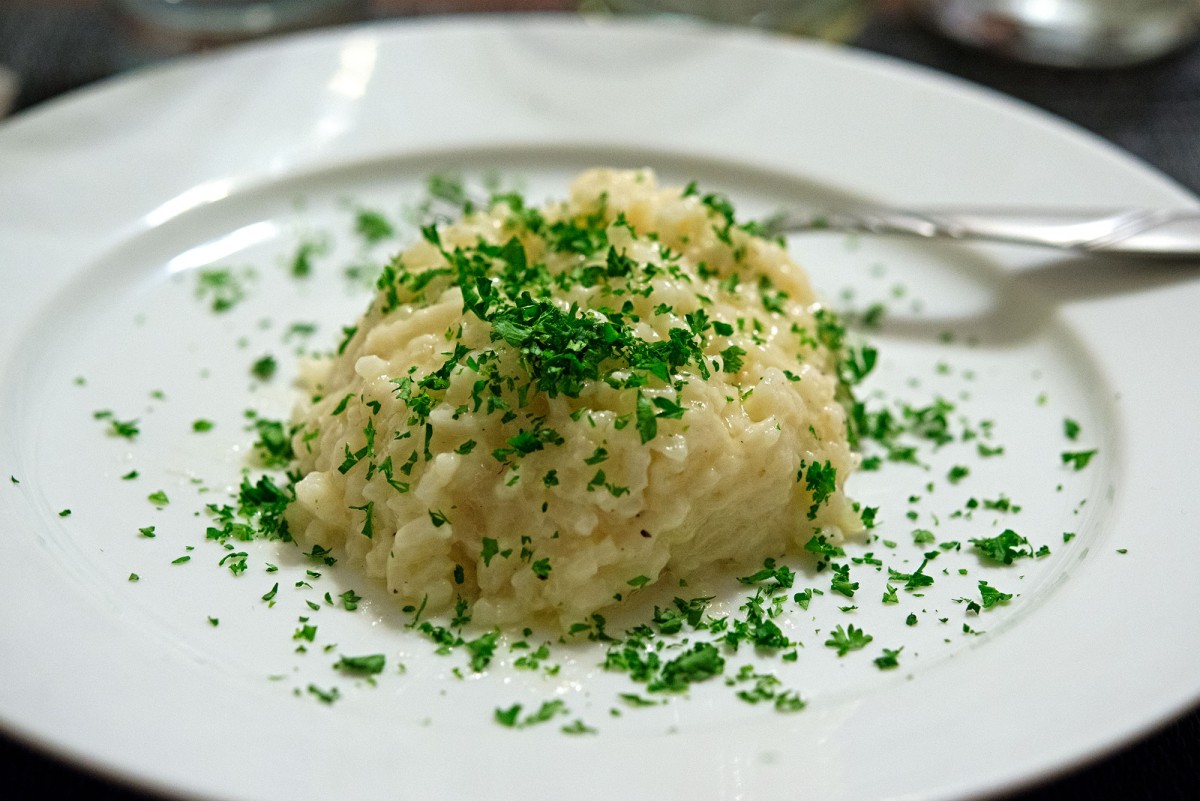 Course 5:
Dessert – Vanilla Bundt Cake w/ berry sauce
Dessert Ice Wine: Halter Ranch Dessert Wine or ReFind Lemoncello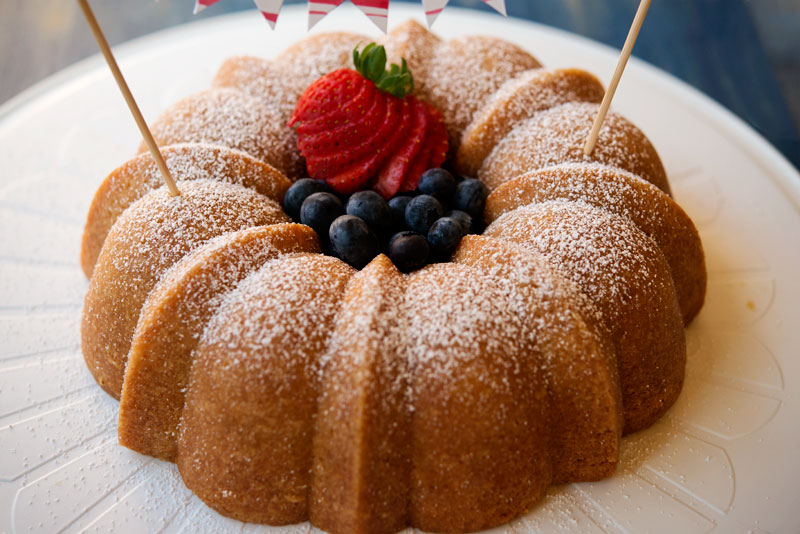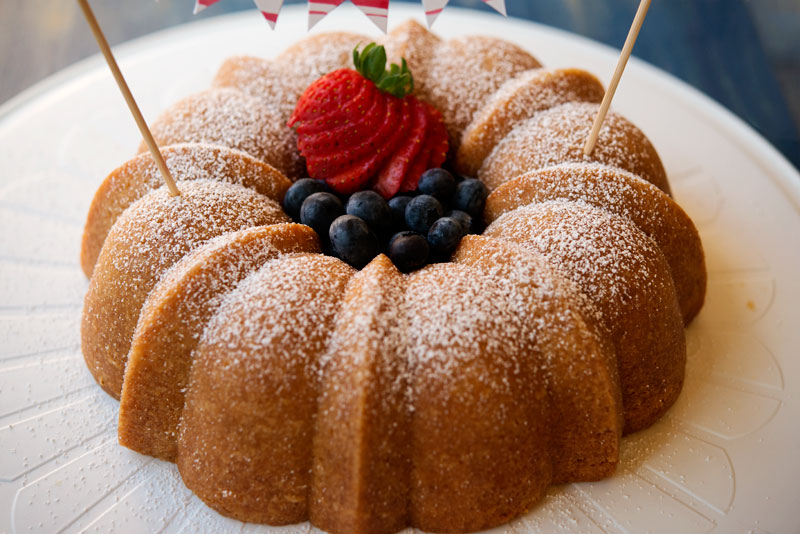 If you want to track our ongoing adventures check out our hashtag #JennieGeorgeTestKitchen on Instagram!
Good Spirits Everyone!
[addtoany]
Yum