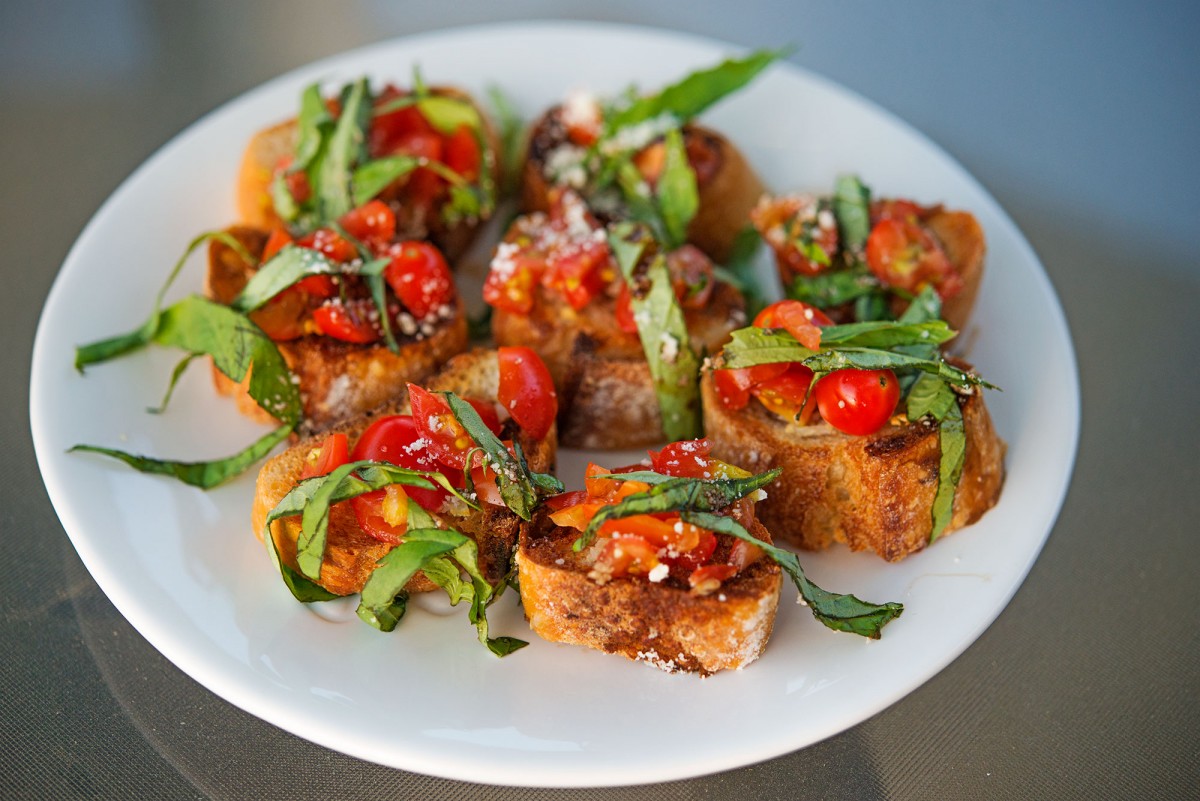 Years ago, I taught Jeff how to make homemade garlic bread after finding some offensive frozen stuff in our apartment's freezer. (It may have not been his, because at the time we had a few roommates, but I was disgusted either way and vowed to set him straight.) Over the years, I have become inept at making it, but Jeff has perfected it, leading people to request him to bring it to parties, events, and it's even become a staple at Thanksgiving. (He has also added cheese to it, god bless him.)
Recently we had a dinner party at Megan and Mitchell's, where we brought the food and cooked for them at their house! It was very fun, and George did a great job planning out who was to make what – and Jeff got assigned bruschetta.
After maintaining that it was essentially jazzed up garlic bread, Jeff got to work making some deliciously toasted bread, topped with fresh tomatoes, basil, and just a little parmesan cheese.
Here's what you need to make this quick and easy bruschetta for your next dinner:
1 baguette, sliced in about one-half to one inch pieces
garlic
butter
tomatoes of your choice (we used cherry tomatoes)
fresh basil, julienned
parmesan cheese, grated
balsamic vinegar
Here's what you do: put your oven on broil. Then, cut up your baguette. Melt butter and add in minced garlic. You can do this at whatever intervals and amounts you want – we love garlic, so we used about a one-to-one ratio (I know, call us crazy.)
Smear that onto each piece of bread, then toast until just crispy and browning, about five or so minutes (but watch the bread because it can burn quickly!)
Meanwhile chop your tomatoes (in quarters or bite-size pieces) and julienne your basil. When the bread comes out of the oven, top each piece with some tomato, basil, and a sprinkle of parmesan cheese. Drizzle the whole thing with balsamic vinegar, and you've got an impressive looking, vegetable touting appetizer to eat while you wait for dinner to be ready!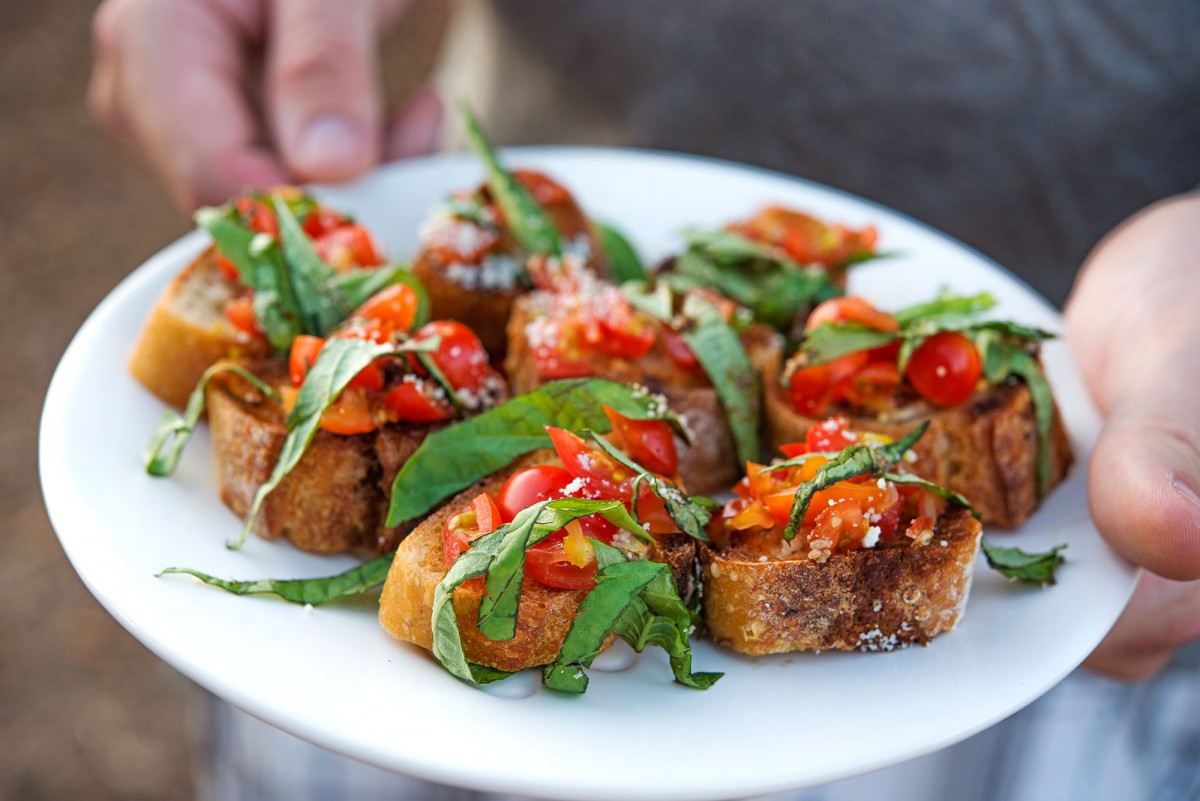 I have a feeling this is going to become a staple, and that Jeff will be the only one who can make it…
[addtoany]
Yum