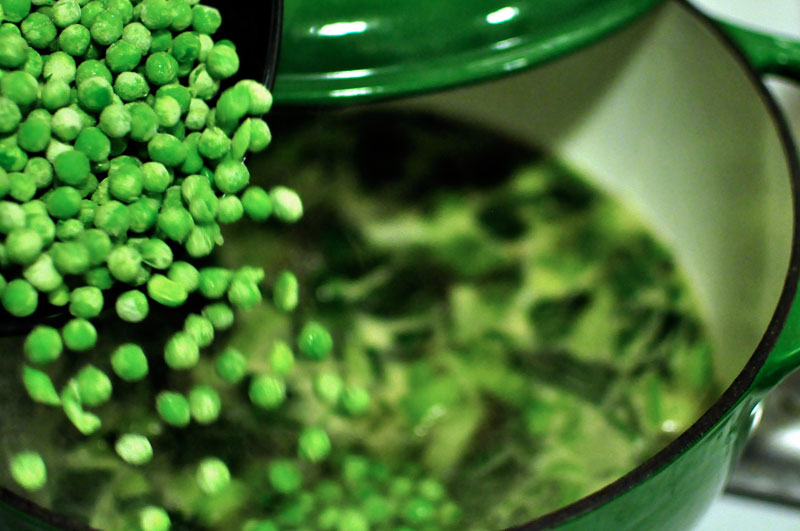 Recently, I had the ladies over for book club, and Becca and Mary came over early for dinner. It was unseasonably cold, so I decided that I wanted soup. Luckily, the Barefoot Contessa has a lovely recipe for pea soup, which happens to be my favorite soup – and with a quick ingredient swap, it was vegetarian!
2 tablespoons unsalted butter
2 cups chopped leeks, white and light green parts (2 leeks)
1 cup chopped yellow onion
4 cups chicken stock, preferably homemade (or vegetable stock!)
5 cups freshly shelled peas or 2 (10-ounce) packages frozen peas
2/3 cup chopped fresh mint leaves, loosely packed
2 teaspoons kosher salt
1/2 teaspoon freshly ground black pepper
1/2 cup creme fraiche (I used heavy cream)
1/2 cup freshly chopped chives
Garlic croutons, for serving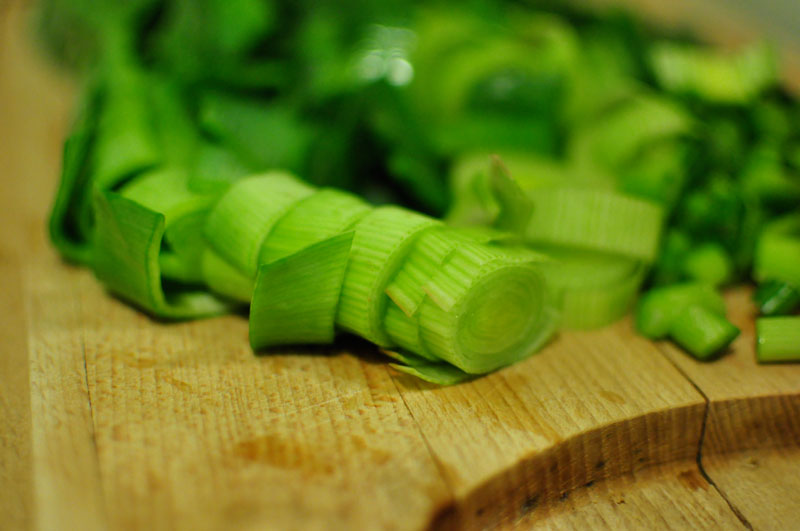 Start by chopping your onions and leeks, and putting them in the butter to simmer in your dutch oven or pan. Simmer until soft.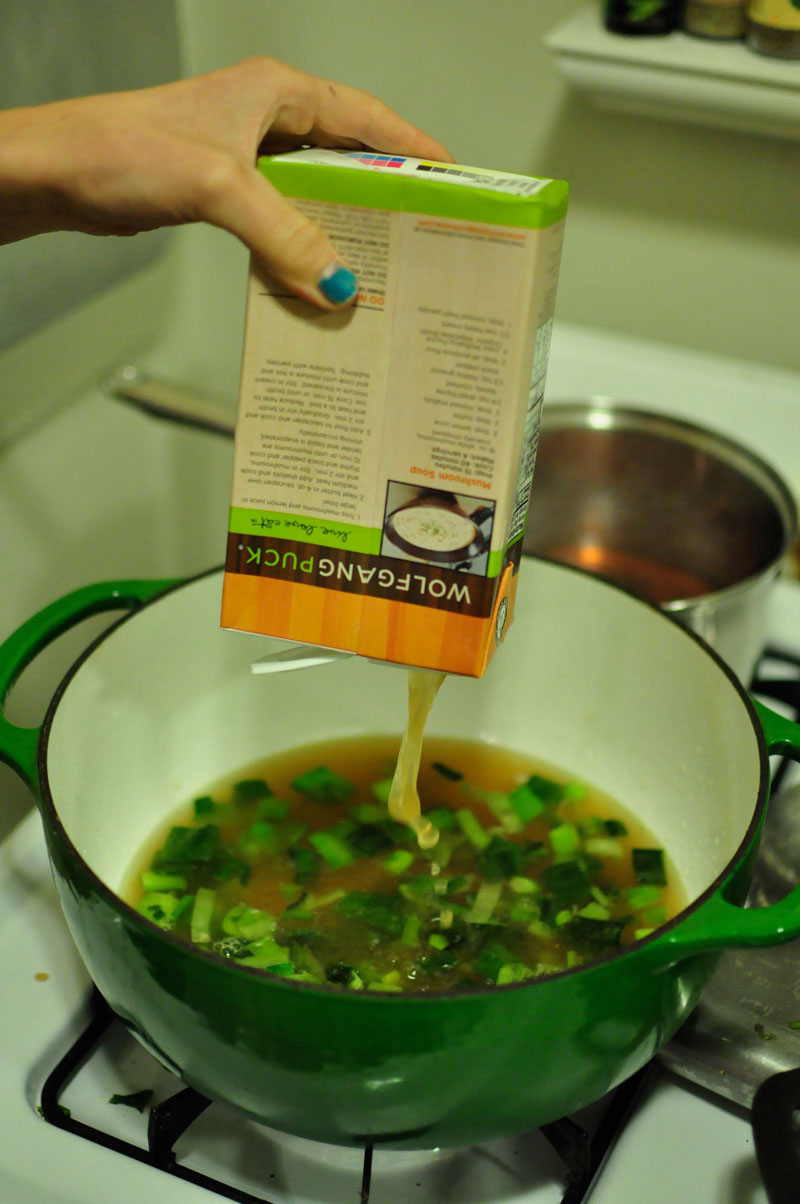 Then add your broth.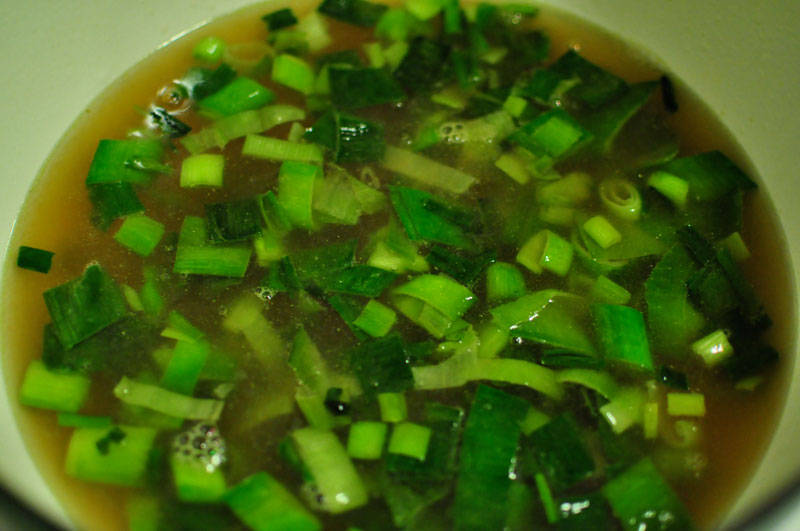 Delicious! Now, add peas.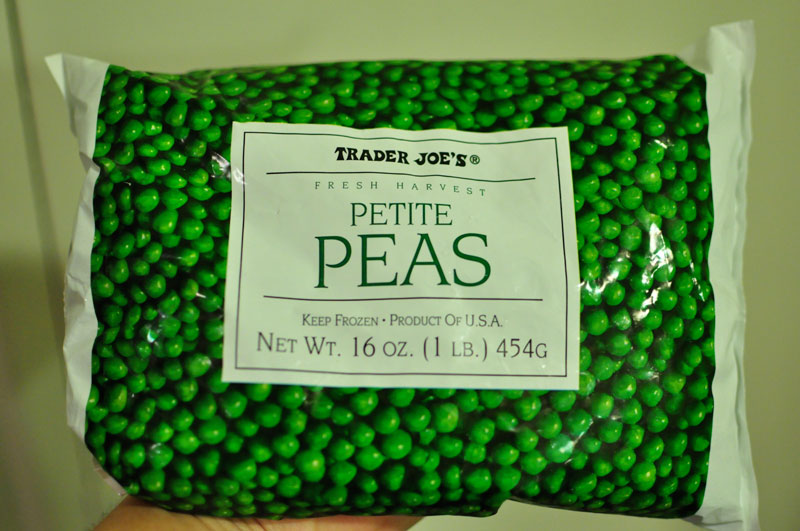 I used frozen peas, as the idea was last minute and as it wasn't really pea season. Shhh! Don't tell.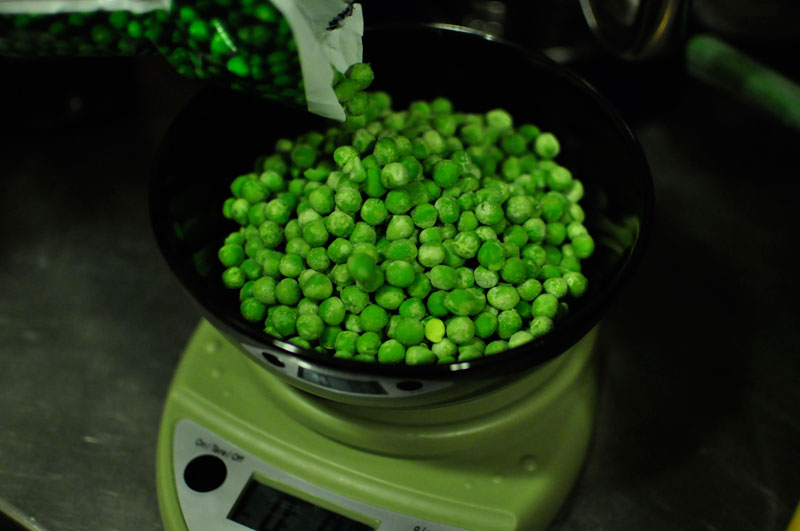 Weighing my peas…need 10 oz.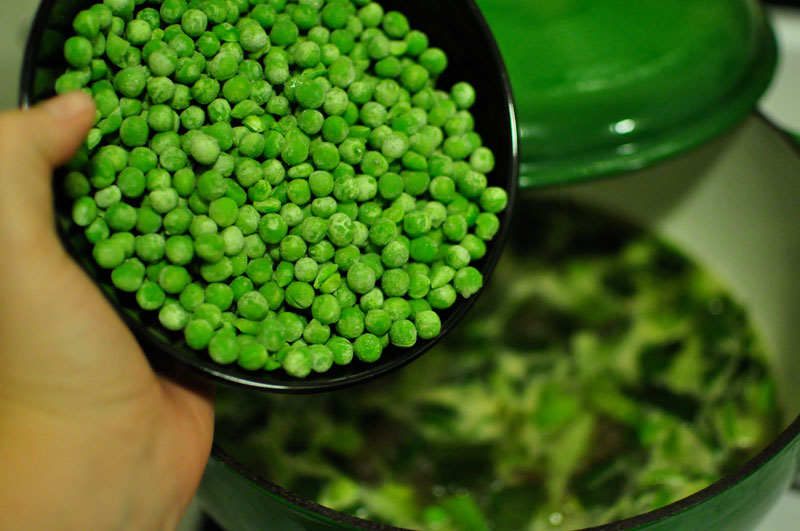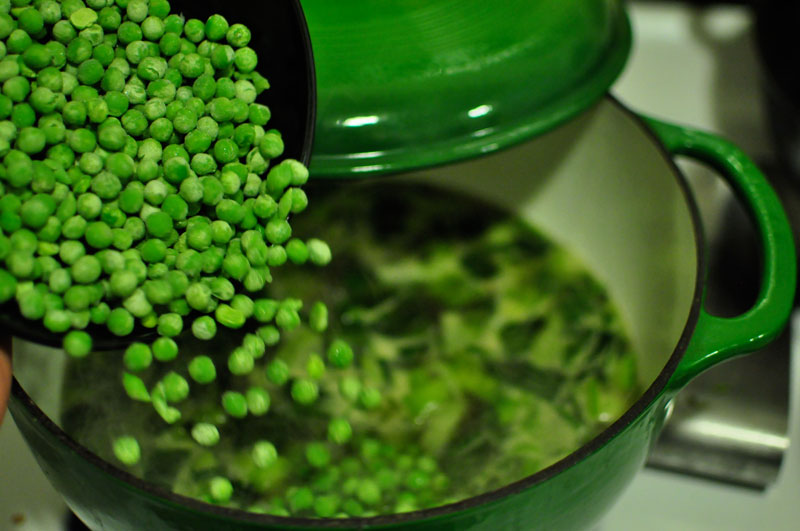 In they go!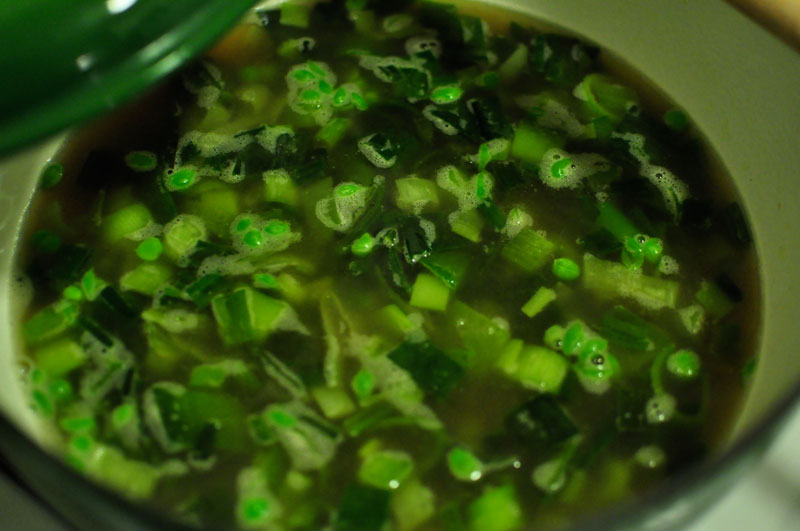 Let it simmer a few minutes, and take off the heat adding mint, salt, and pepper…
Now, here is where things go interesting. And hopefully this interesting story line will satisfy your needs as there are no more pictures.
After we arrived here, Mary and I were chattering away, and Rebecca may or may not have added the salt…and a little too much. Luckily, it was the time of year that I had tons of things in my fridge for desalting…sour cream, heavy cream, etc. So we added all of that. Still too salty. We added some more peas. And some water. What I didn't know, but I know now, is that if this happens, you can put a potato in the soup, and it will absorb most of the salt. Then you just take the tater out, and you're good to go.
I'm glad I have friends like Liz to teach me such things! Anyways, in the end, we fixed the soup by adding some ingredients, and it was just a tad salty towards the end. We ate it anyways, even though I also didn't do a great job blending (immersion blender definitely in the works, folks!)
Despite the mishap, I'd love to make this recipe again – and this time, with chicken broth! It was so easy, I think it'll be added to the wheelhouse for rainy days to come – the mint adds a nice freshness to it (although it prevented Ana from eating it, sorry friend) and makes it a little different than your average pea soup.
How do you solve kitchen disasters? Throw it out and start over? Or attempt to save your recipe? Tips and tricks always welcome!!
Yum