To finish off my Colombian cooking adventure with Ana, I give you our beverages of the day: Lulo juice and Colombian hot chocolate.
Lulo is a fruit (also know as narajilla) that has a slight citrus taste, but really is indescribable because it tastes like…lulo! It was very exciting to taste a new fruit, and fun to do with with someone so familiar with that fruit, too!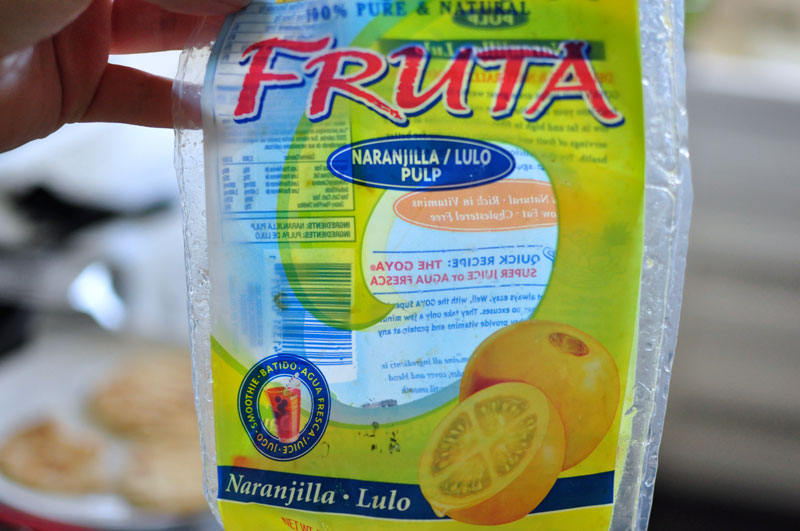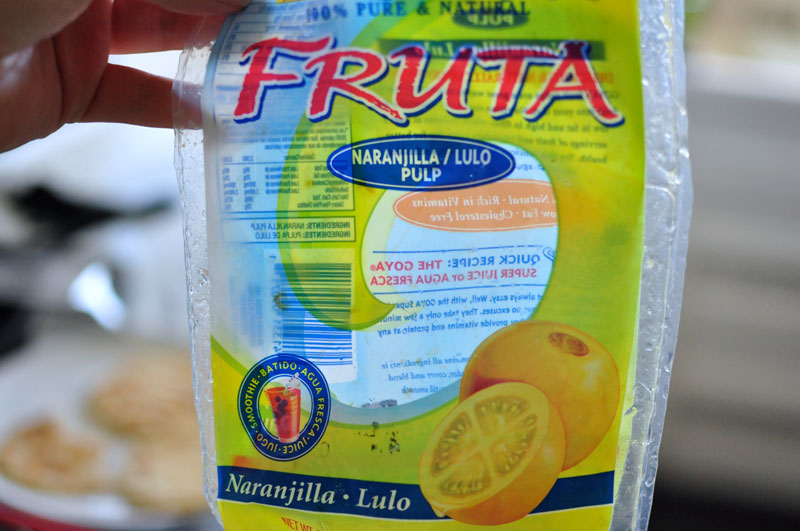 Here's the pulp we got at the Hispanic grocery store, which was frozen.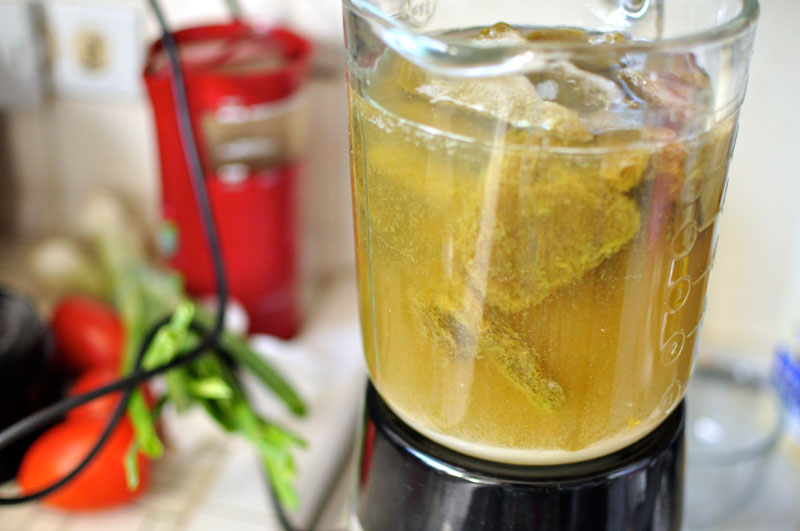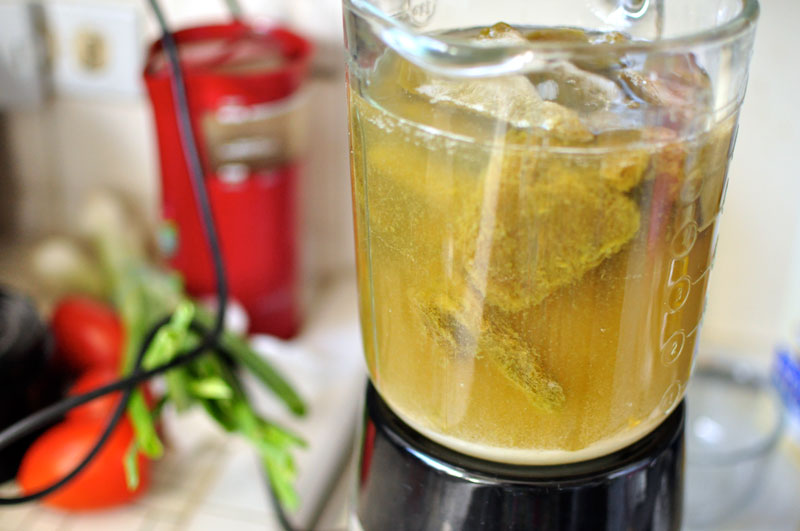 You mix the pulp with water and sugar to make your juice!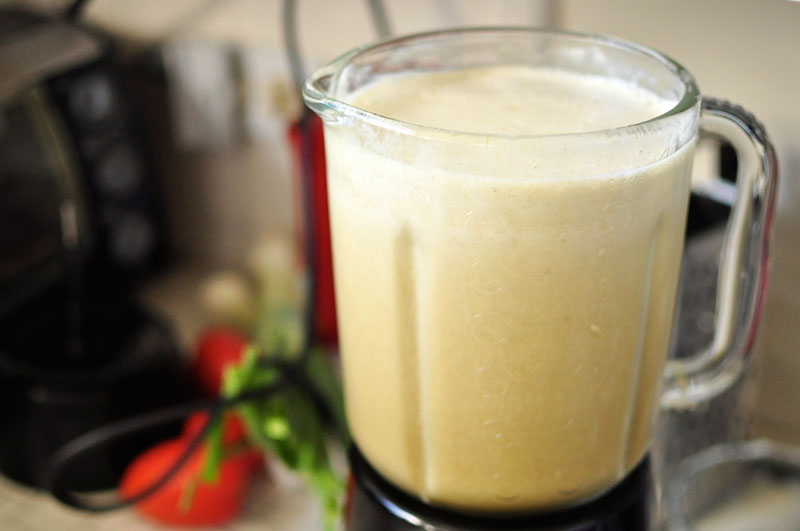 When blended the juice was frothy and delicious. It separated easily, but when shaken blended very nicely.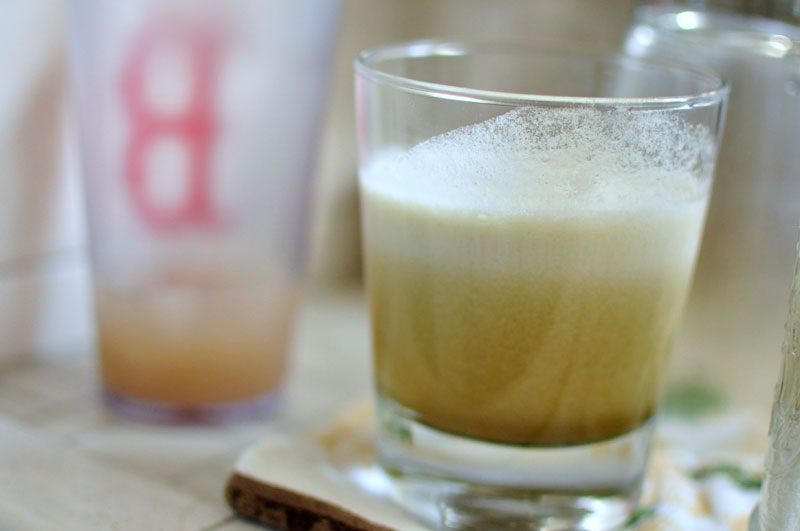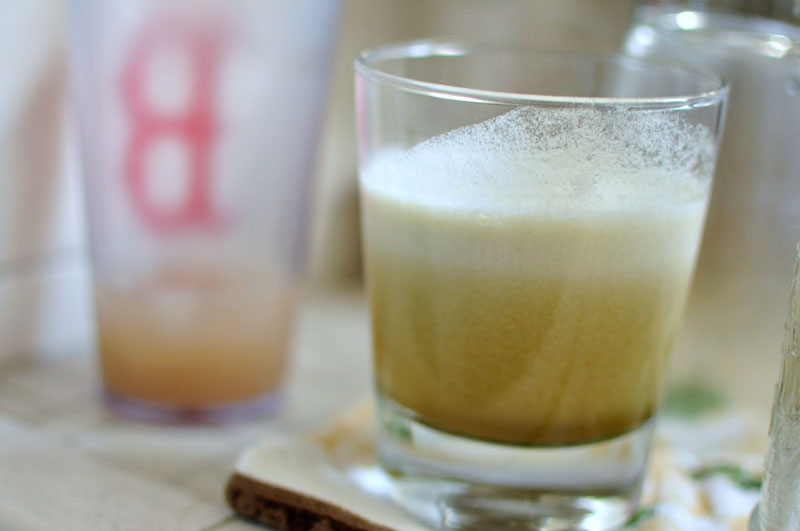 After the lulo, we tried Colombian hot chocolate — what a delicious treat!!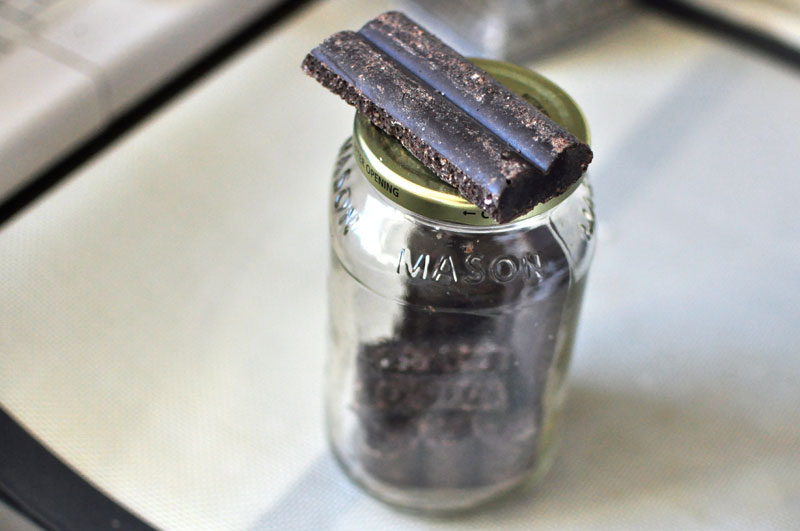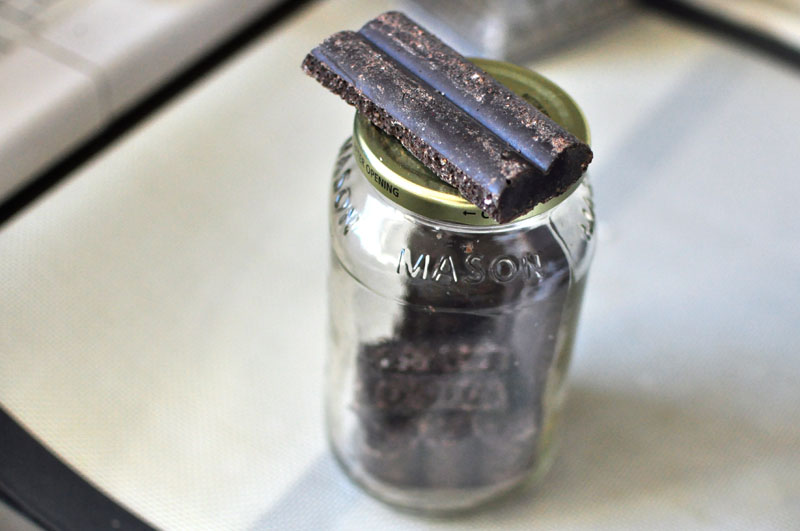 Here's the chocolate that Ana brought over. At this point, I was so excited I could have stolen all of her chocolate. I didn't, but I very much wanted to.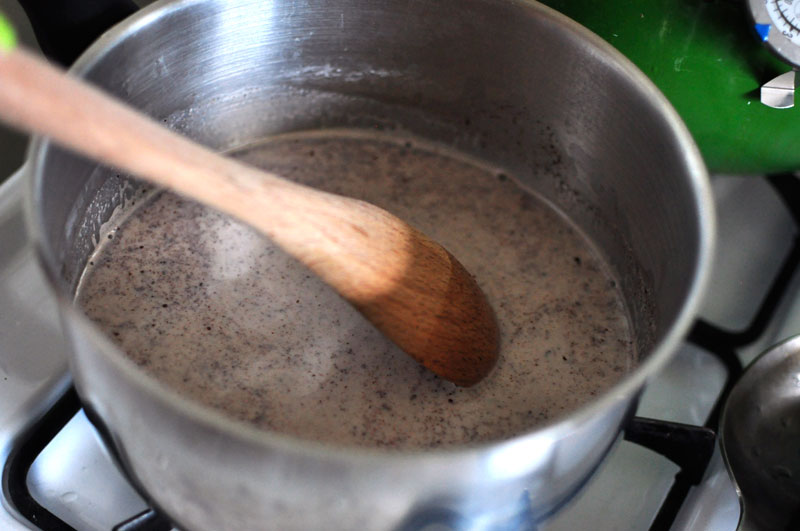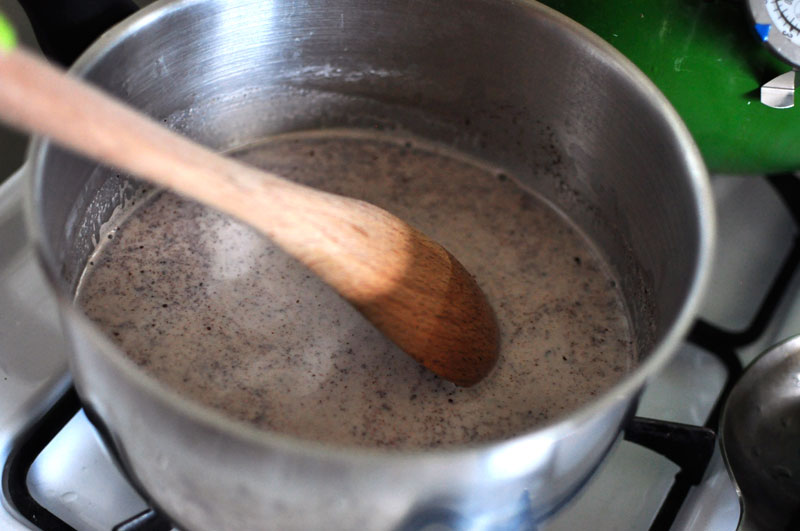 Mixing the chocolate in with the milk.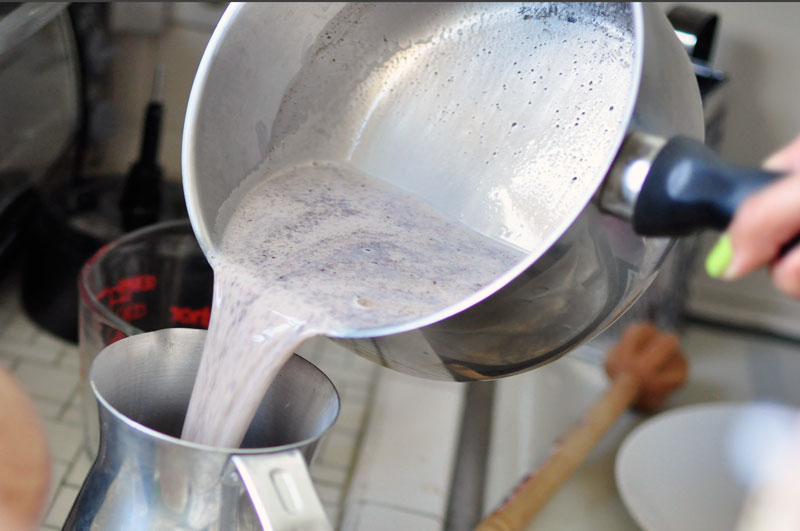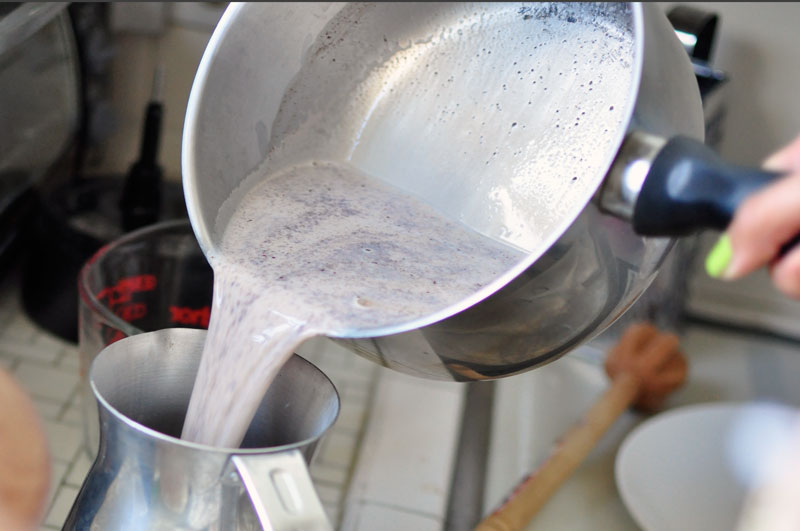 Then, Ana poured the chocolate into her small pitcher, so she could blend it more!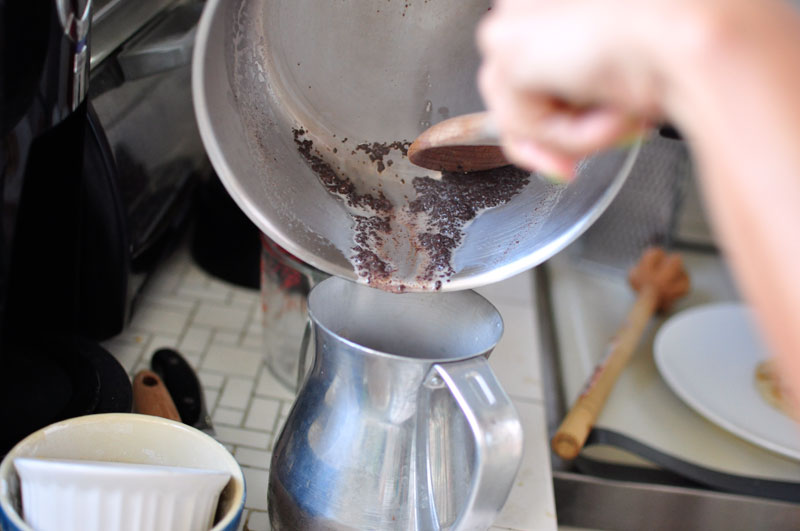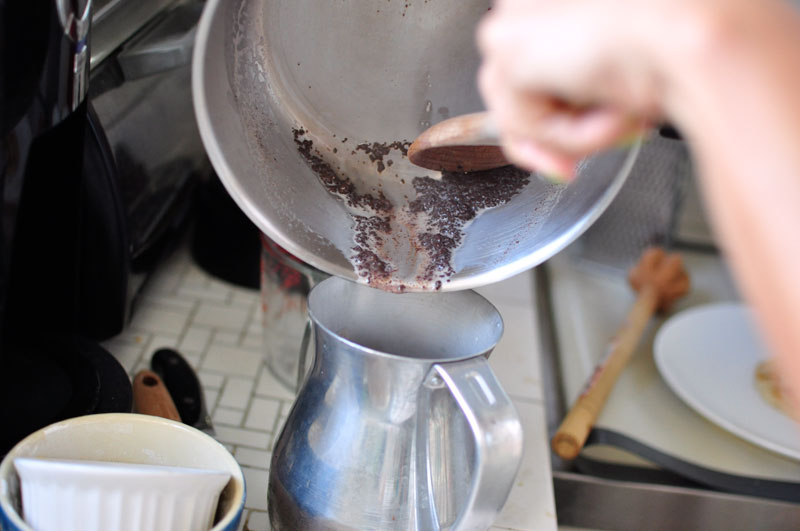 She made sure to get every last drop of chocolate. This is why we are friends.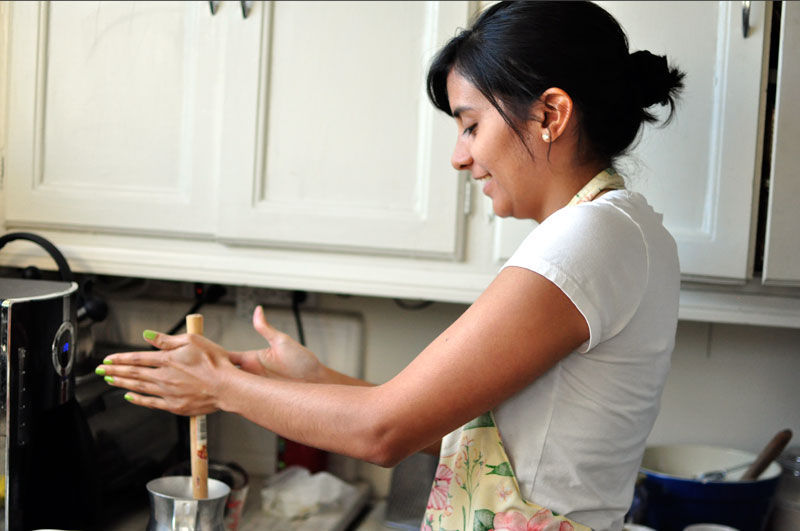 Ana, blending the hot chocolate with her fancy tool, a molinillo.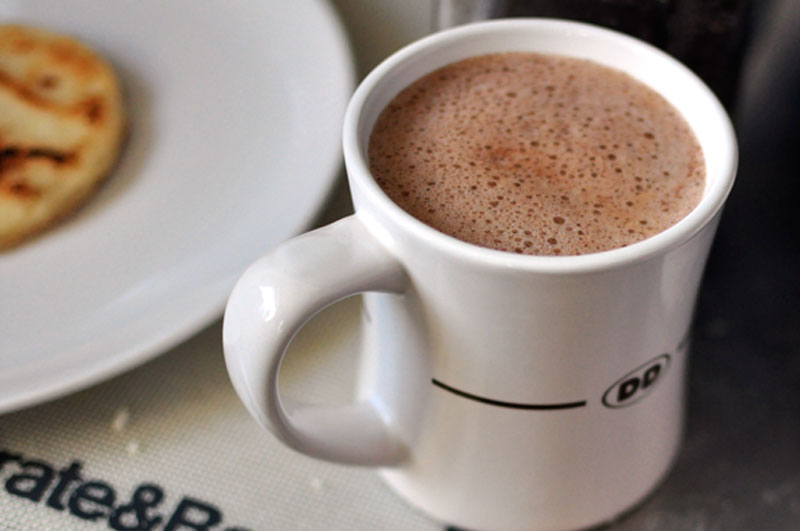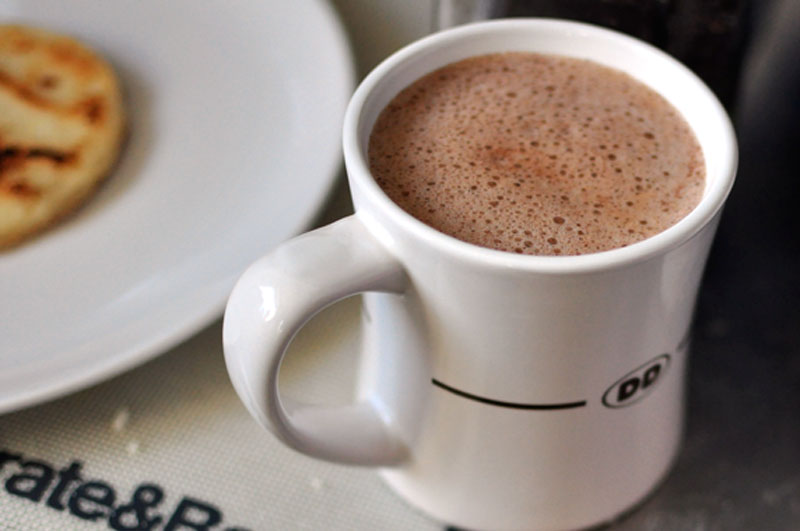 We enjoyed our hot chocolate with our arepas.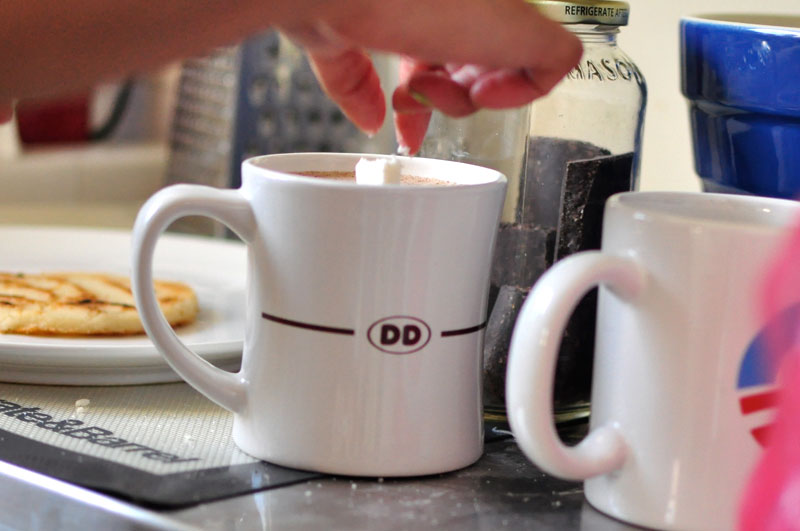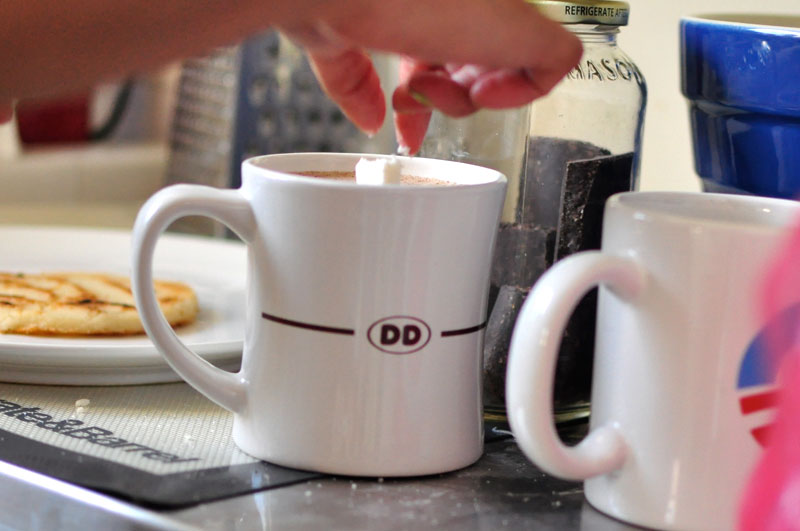 I also enjoyed my hot chocolate with queso which added quite the salty flair to the drink!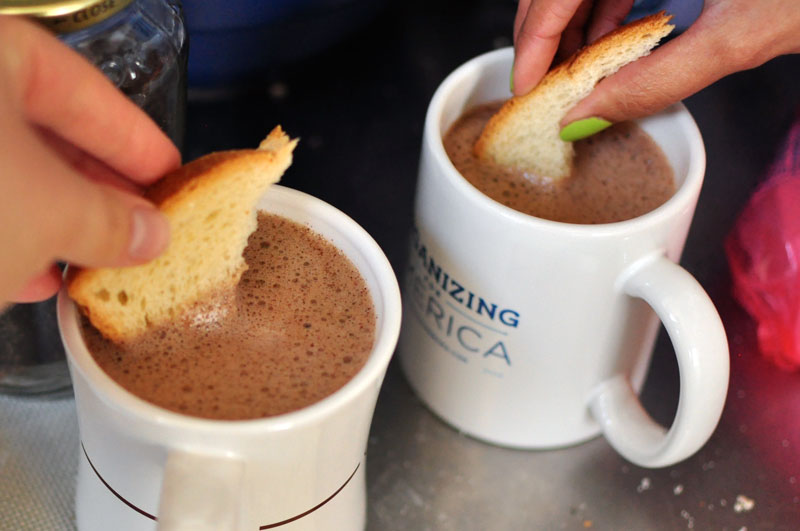 Finally, we enjoyed the hot chocolate by dipping bread in it – which was so delicious I am glad I didn't steal the chocolate or I would have had a piece of bread and cup of hot chocolate every day for breakfast, lunch and dinner.
So there you have it — delicious lulo juice and hot chocolate with Ana, a delicious addition to the areaps and buñuelos that we prepared.
What are your favorite drinks to have? Do you drink juice at home, or stick to water? What's your go-to chocolate for hot chocolate? A powder? A bar from your favorite country? Let us know, because we're always looking for new chocolate options here!
Yum