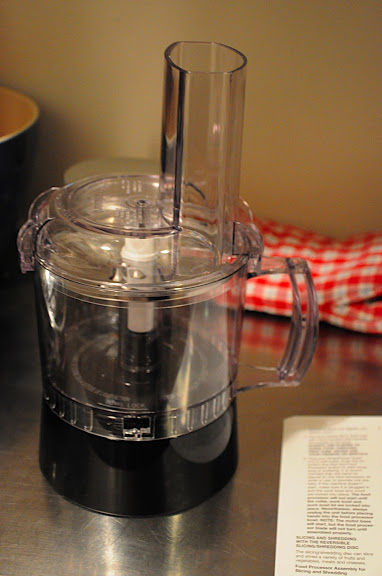 Say hello. C'mon, don't be shy. It all started when Jeff broke our blender at a pizza night. I don't know how, I don't know who else was involved (probably the waffle maker, and maybe the crepe maker, too) but I do know it was shattered.
Golden opportunity to upgrade. Jeff and I went to Costco to replace it, and I begged and pleaded to get the dual blender-food processor. Jeff said yes. I squealed. And here we were.
Look at those potatoes! Hours saved! Amazing!!
And look at the rosemary potatoes. mm mm mm. Another PW down.
Meanwhile, steak with whiskey sauce. For those of you counting, that's two recipes at once. Delicious.
True conversation:
"Corelyn, do you think it makes us weird that we take so many pictures of raw meat?"
"Umm, no, I don't think so."
Whiskey sauce.
Complete dinner. yummy!!
[addtoany]
Yum