Nearly two years ago, when I turned 25 and Jeff turned 27, we had a beach party. Jeff got an ice cream sandwich pan and a box of mix to make ice cream sandwiches. I can't remember who gave it to him (maybe because it was nearly 2 years ago?!) but after sitting in our house, collecting dust and whatever herbs I drop near the drawers that hold our pans, I decided it was time to make ice cream sandwiches. For a crowd, of course, as we won't eat them all, so Easter seemed perfect!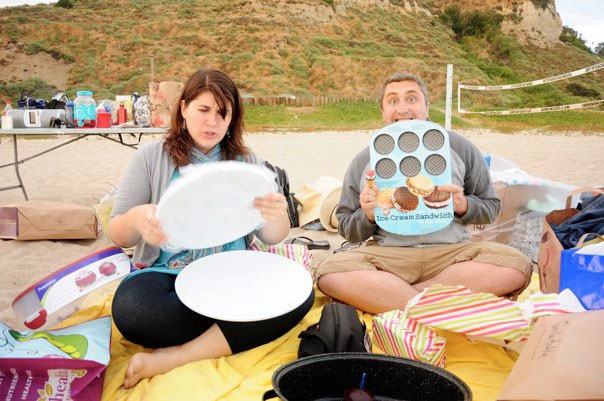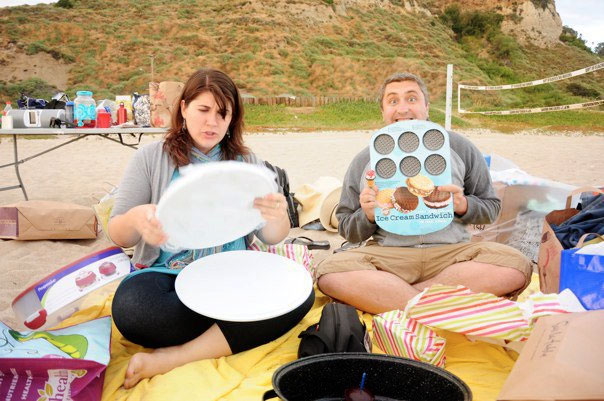 Here is the evidence that we received this nearly two years ago. I don't know what's going on with me, but I think that whenever I receive something I am REALLY interested in, I end up making this face, trying to figure it out. It's my happy face…I guess?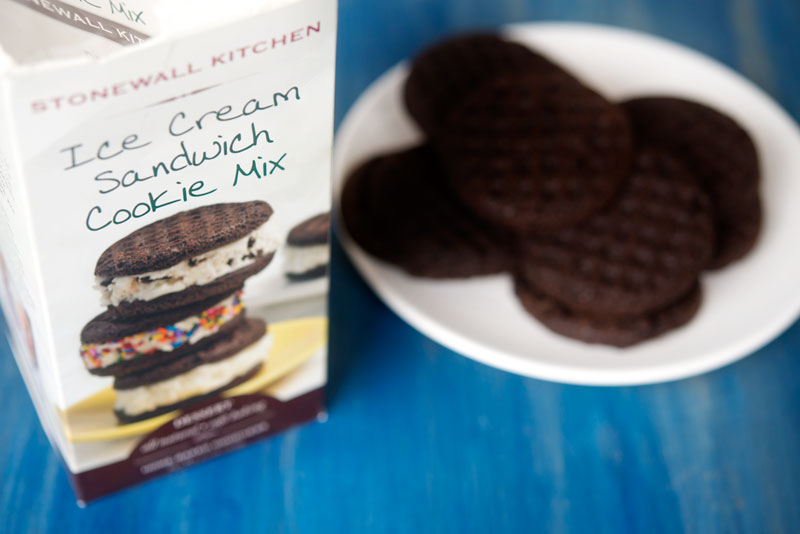 This mix had been taking up precious room in our cabinets, taunting me on a daily basis to be made. We regularly go to CoolHaus and Diddy Reise, and because of this I am often left wanting an ice cream sandwich on any given day of the week. What's worse, all along I've had all the tools to do just that! Madness, I tell you! The cookies had to be made.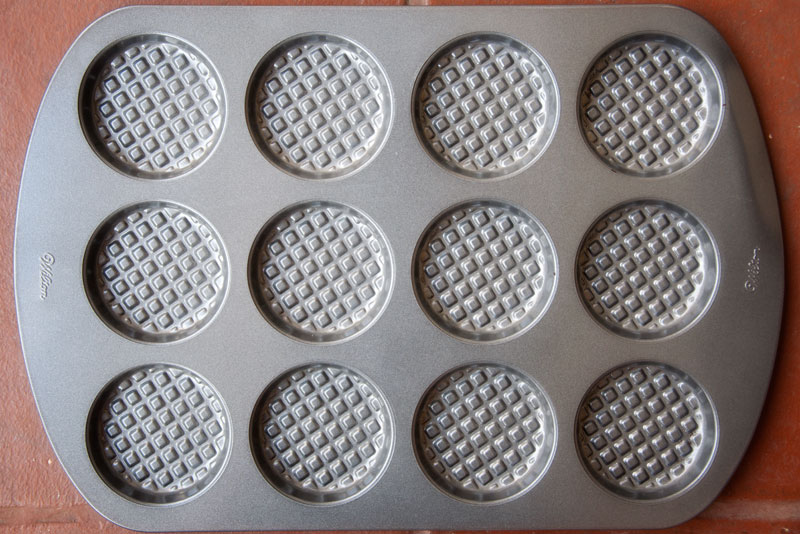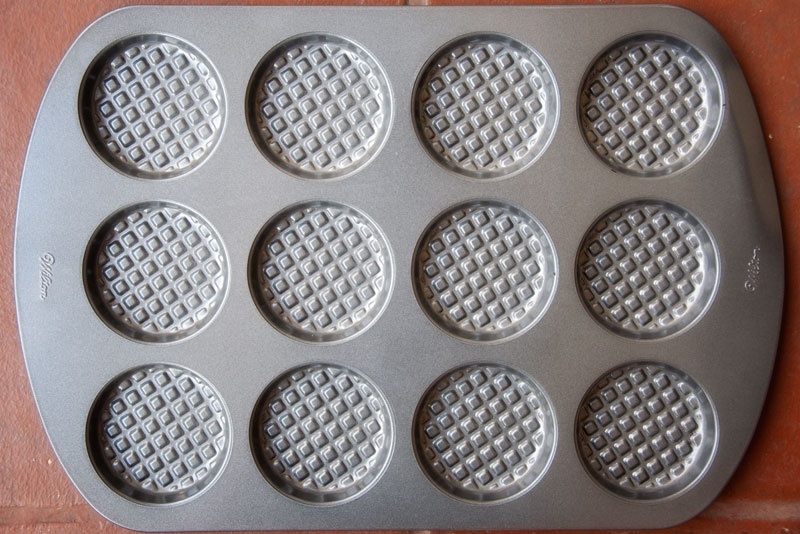 And here is the pan. Now that I've finally used it, I can say that I am going to be using it again and again and again. It makes such pretty cookies, and they are the perfect size, too!
So here's what you do: make the cookies, then let them cool. Get your fave ice cream, and shove it in-between two cookies. Add sprinkles, and chocolate sauce. Serve to your friends, who will undoubtedly tell you these are delicious and promptly have two.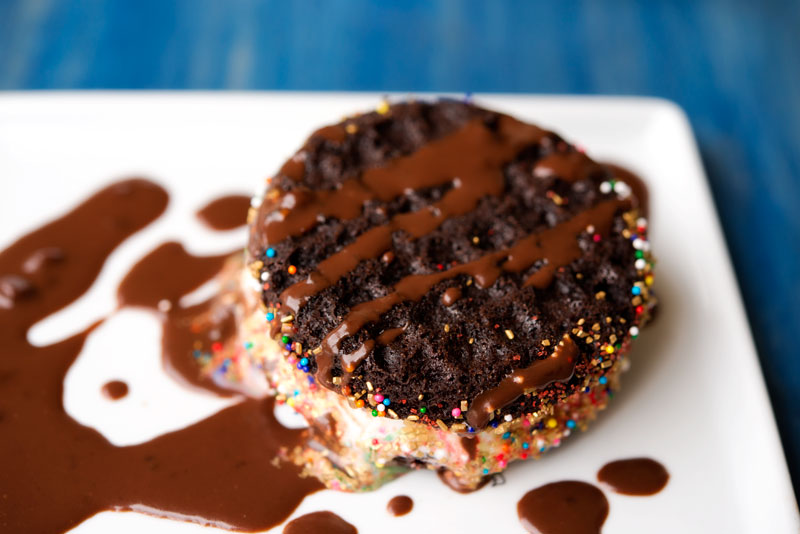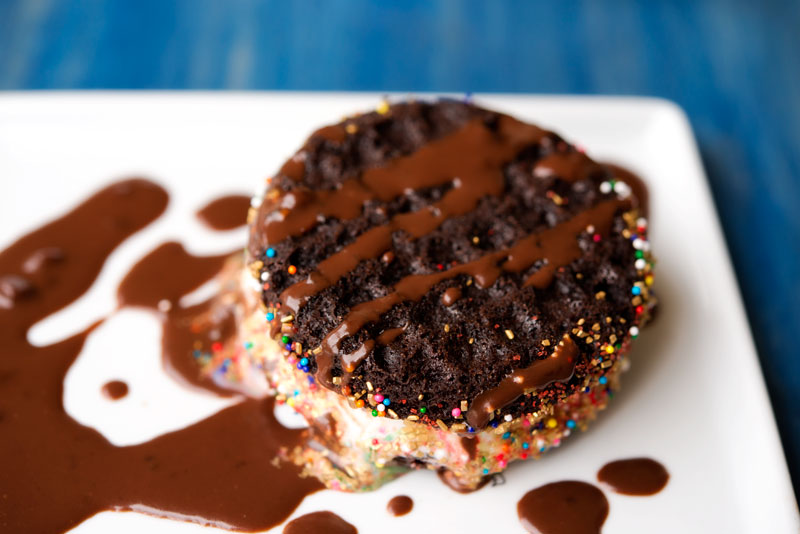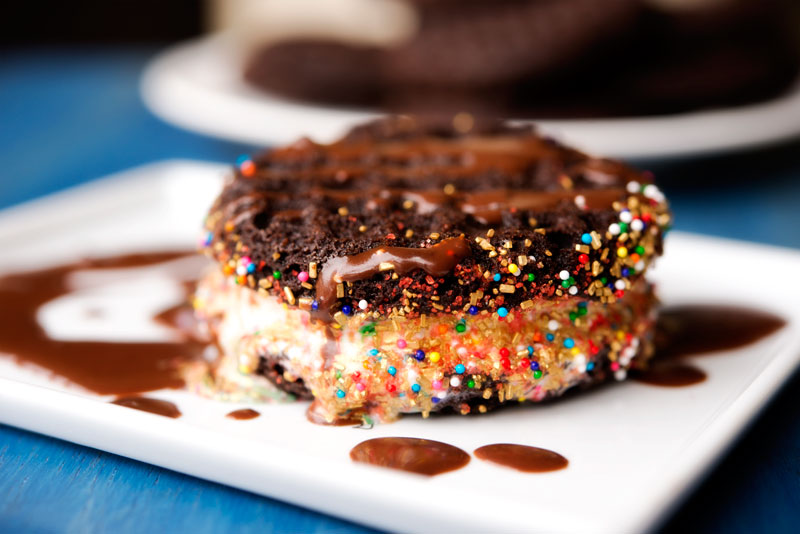 I recommend vanilla, mint chocolate chip, or strawberry – all to die for ice cream flavors inside these dreamy chocolate cookies. Stonewall Kitchen sure knows how to make a mix!
The only problem with the fact that I made this is that now I have cookies leftover, and no one around to eat them….who's hungry?
What's your ideal ice cream sandwich?
[addtoany]
Yum