Last weekend, we hosted a triple birthday party for some of our favorite people — Melissa, Ana, and Mitchell. Jeff was the real hero of the evening, churning out no less than 15 pizzas for our 30 party guests, but Jennie and I did our part and provided a cake.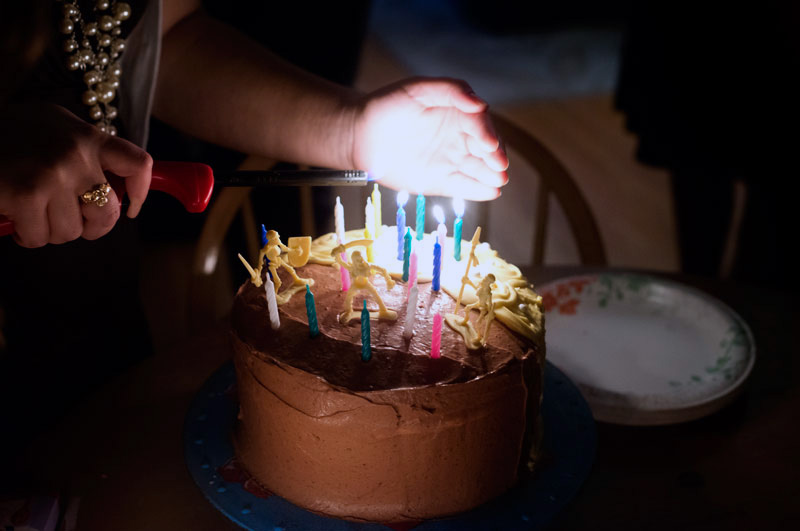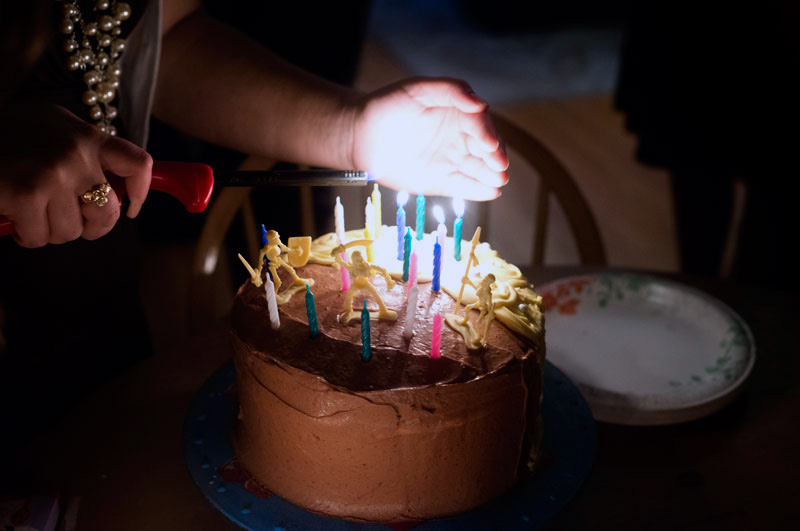 Melissa needed something gluten-free, of course, so she and Jennie whipped up some gluten-free funfetti cupcakes. Check.
Meanwhile, Ana requested vanilla cake with vanilla frosting, and Mitchell requested vanilla cake with chocolate frosting. Tricky. Always up for a challenge, we decided to make one cake and frost half with vanilla and half with chocolate.
It all seemed so simple until I found myself staring at an un-frosted cake at 5:00 PM the night of the party. How does one frost half a cake?
Just do it. Jennie told me. So I did.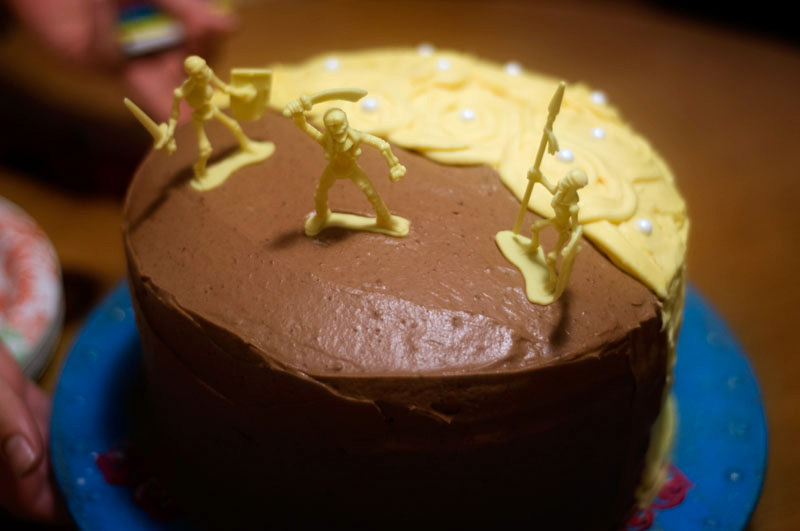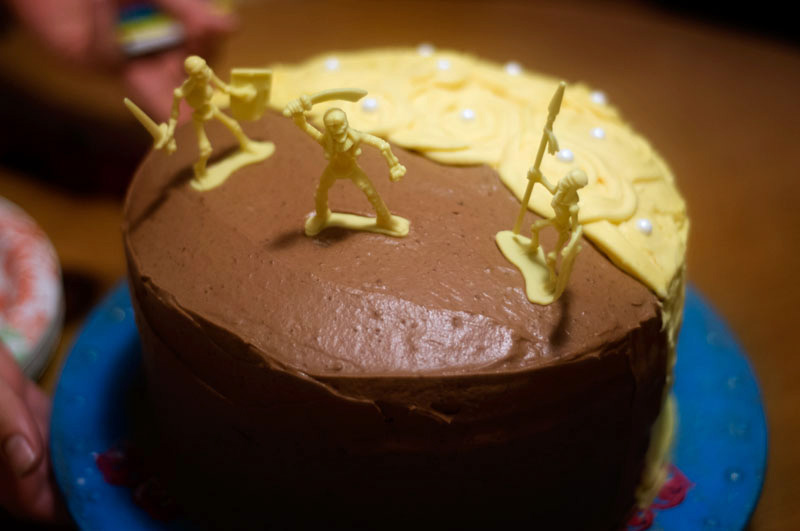 And you know what? It turned out great! As a last minute addition, we covered Ana's half in lemon-vanilla frosting rosettes, and Mitchell's half with chocolate frosting and plastic pirates.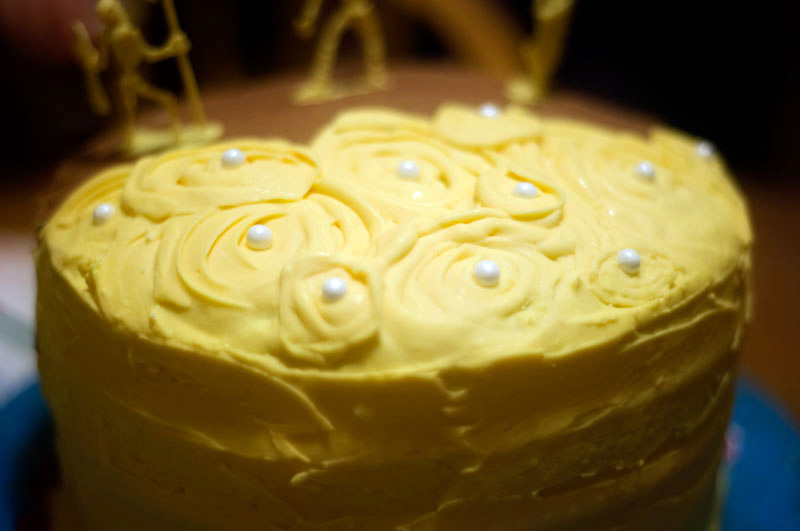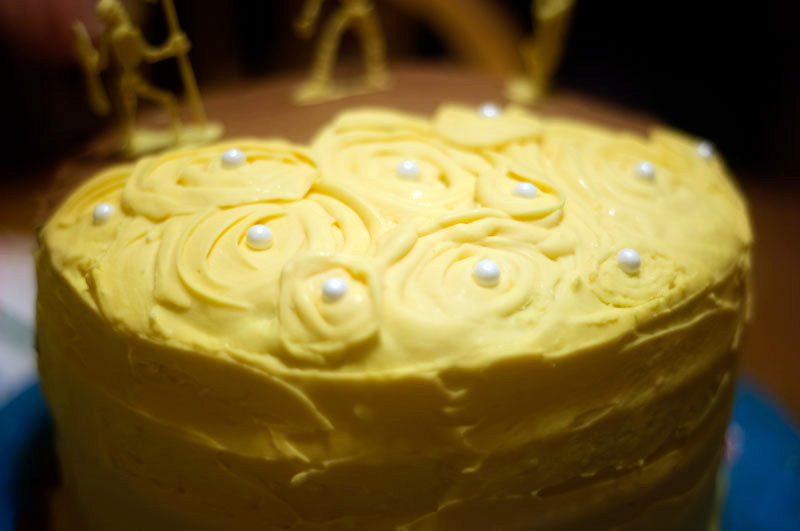 The cake was delicious, the pizza was both plentiful and excellent, and the party was a success. Such a success, that we completely forgot to take any decent photographs of our creation. Please forgive us for these dim shots!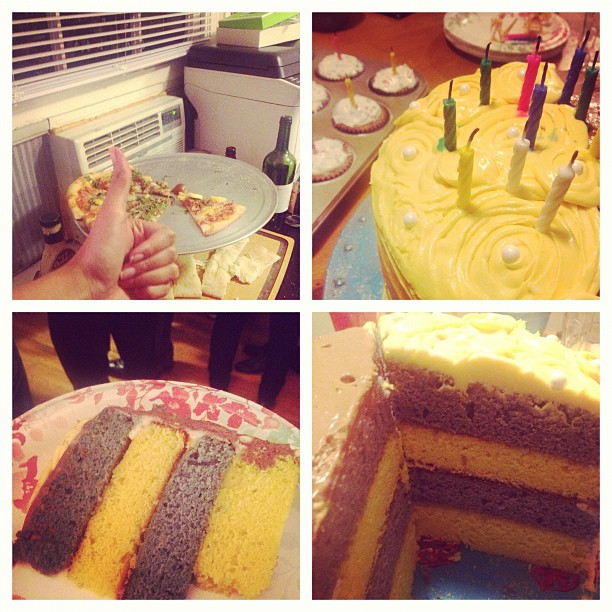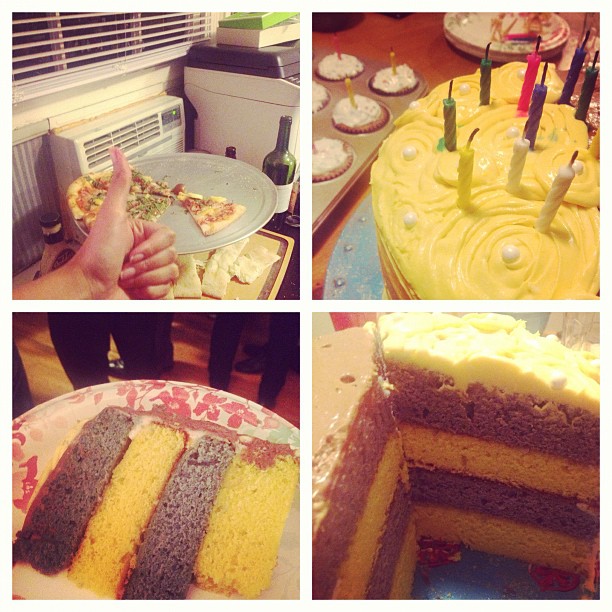 Have you ever turned two cakes into one? How did you do it?
[addtoany]
Yum