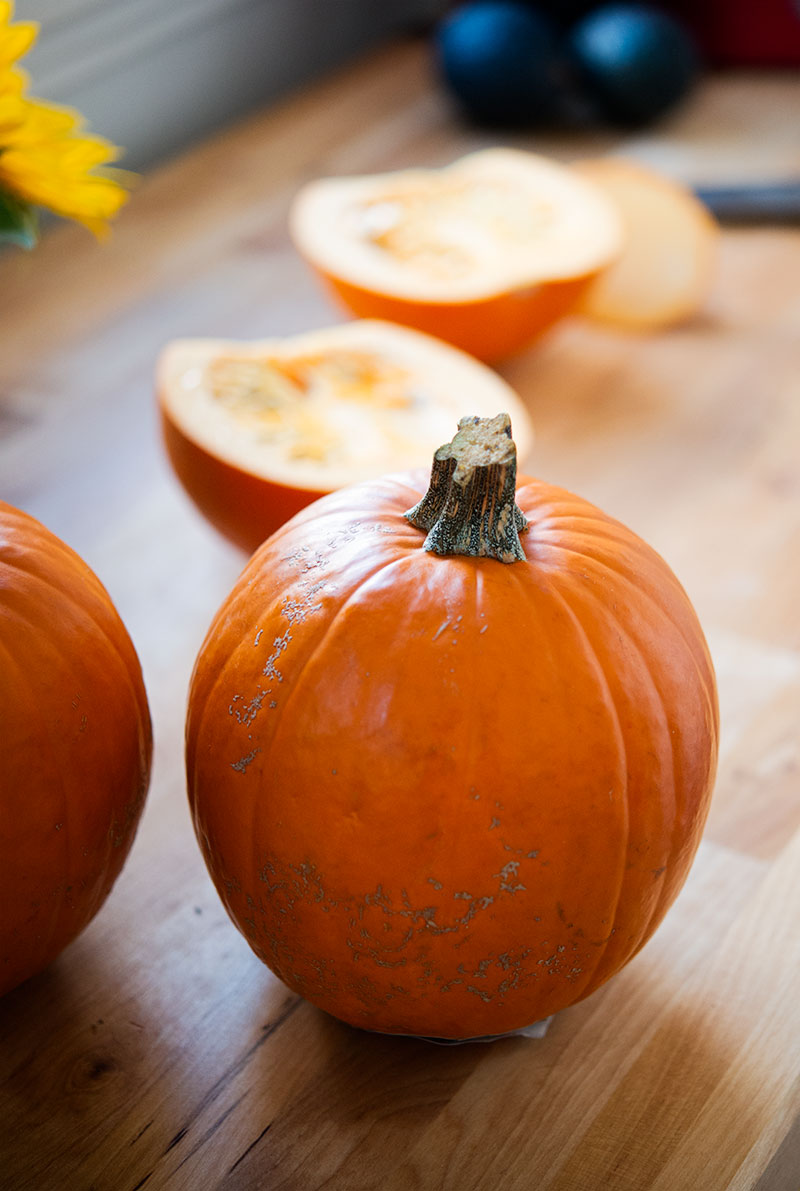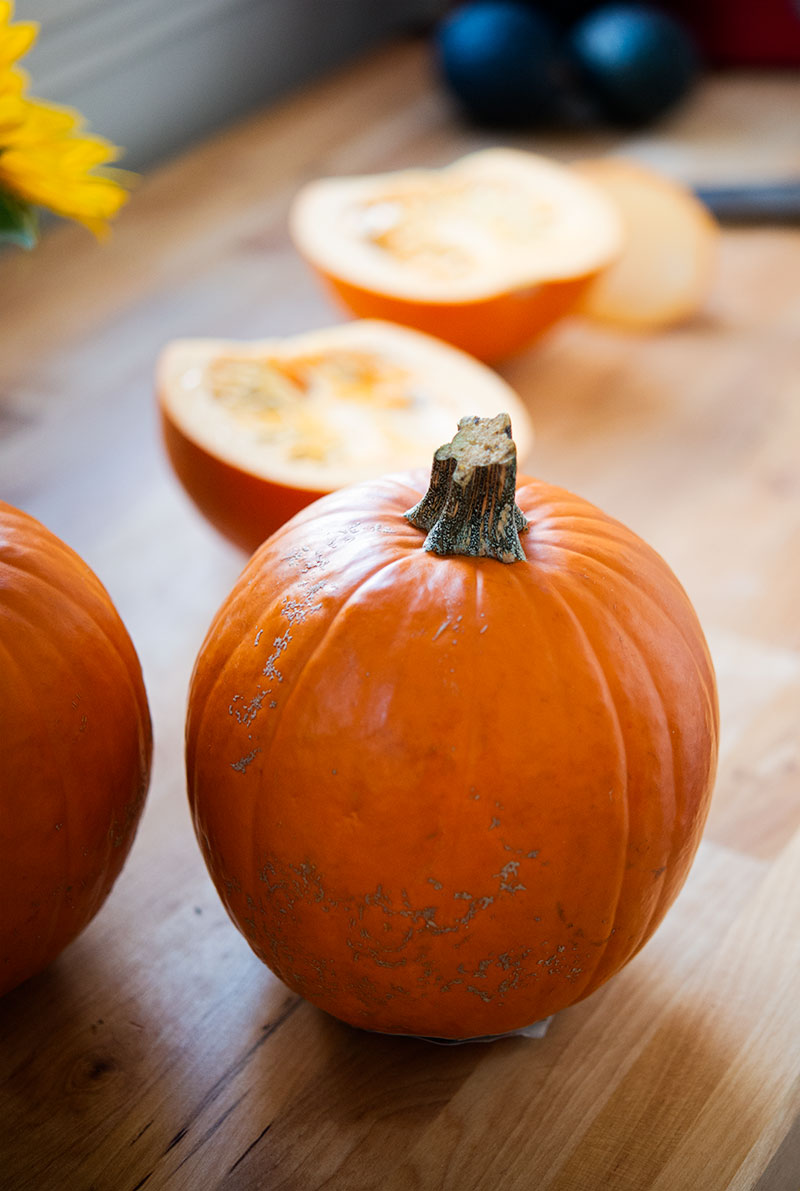 They're backkkk!!! YOU GUYS, pumpkins are here, and they're everywhere, and we are so, so excited about their return. There are pumpkins in soup, and bars, and ice cream, and pasta…the possibilities are endless. And what do you need to make all of those things, you ask? Pumpkin puree, of course! And, while you can certainly get it in a can, you can also very easily make it yourself and freeze it for later. Here's how.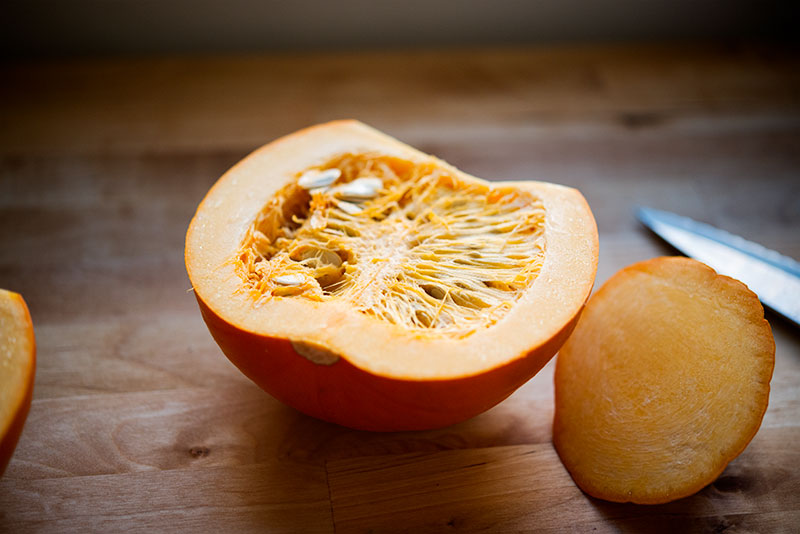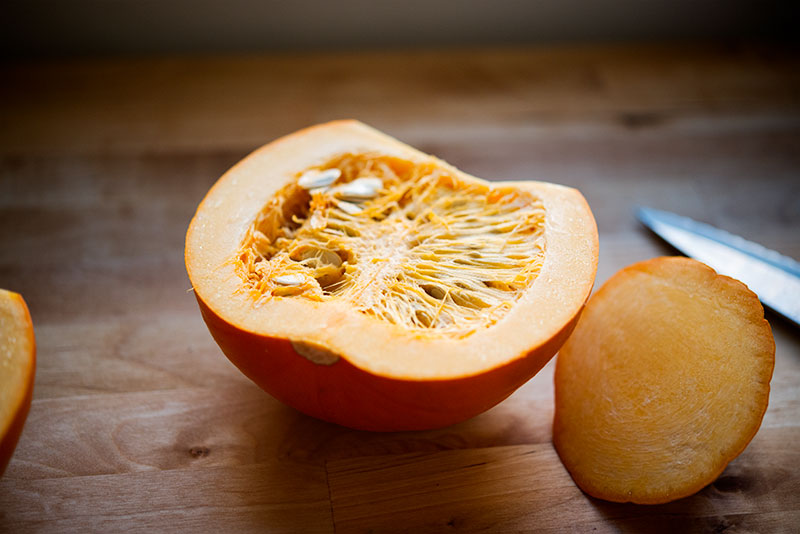 Start by cutting your pumpkins in half. Aren't they beautiful? Look at all those delicious seeds! We used sugar pumpkins (also known as pie pumpkins) which are small and perfect for slicing and roasting and pureeing. After you cut 'em in half, scoop out the guts, then slice each half in two. Then, stick them on a cookie sheet and put them in the oven at 400 degrees for 40 minutes, or until fork tender.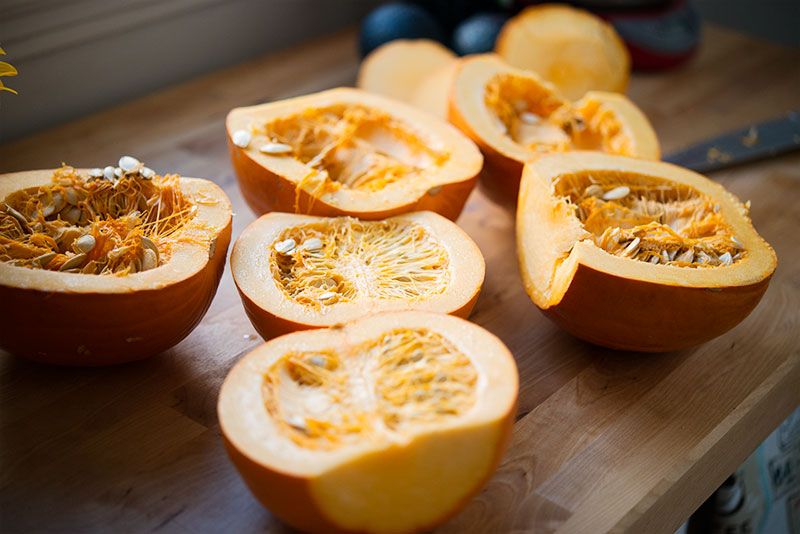 Once they're done, you can let them cool for a few minutes before you scoop them out. I used a spoon, but you can also use a knife to get the skin off – whatever is easiest. Now, you are very close to having pumpkin puree in your presence.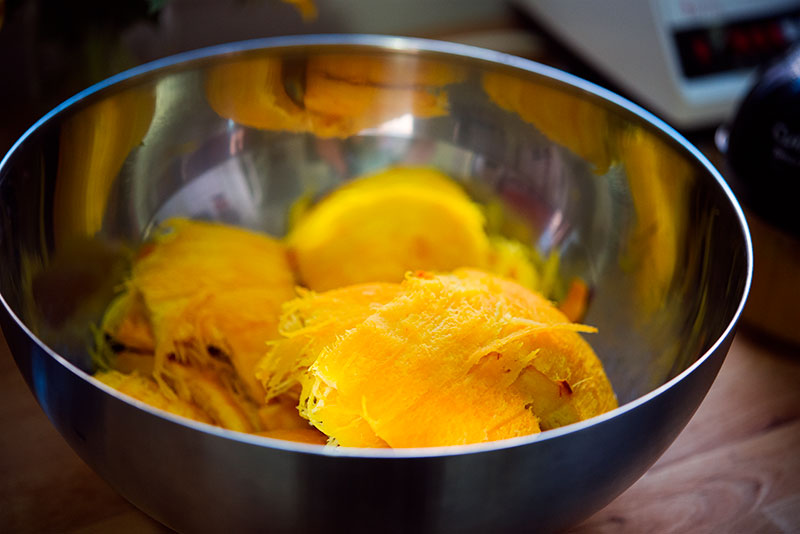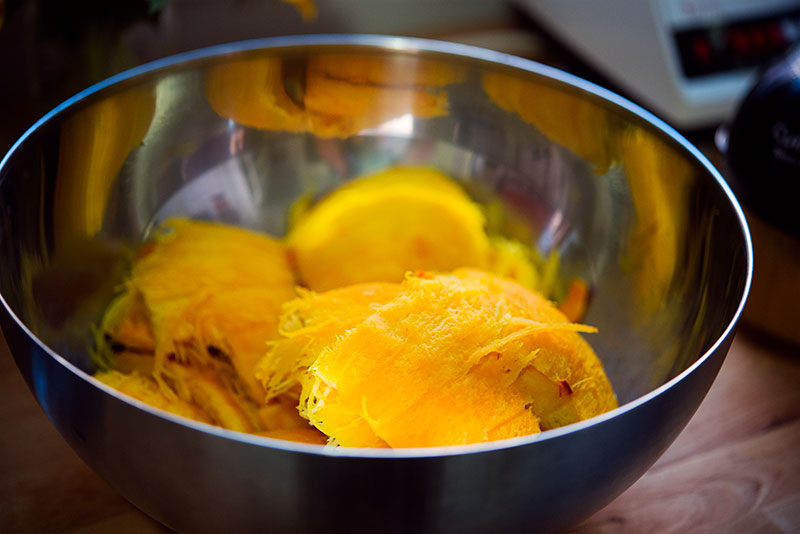 This is what you do with your freshly roasted pumpkin: put the pumpkin pieces into a food processor, or in a blender. If you have to, you can add a little water to the pumpkin to make it smooth. We ended up adding a decent amount of water to ours because our pumpkins seemed a little dry.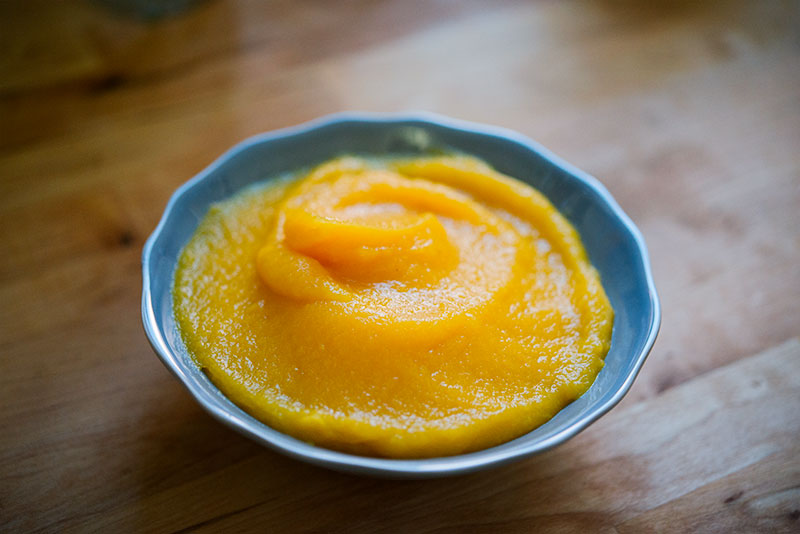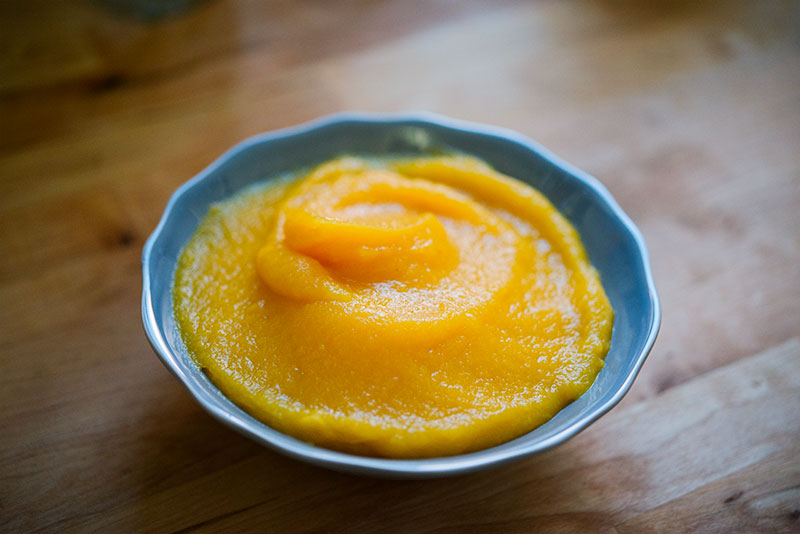 When the puree is smooth, you're ready to use it in whatever you'd normally used canned pumpkin puree in. You can also put it in freezer bags and freeze it, if you want to save some for later (we did that, too.) Some people strain theirs, but I didn't see a need to, because ours was quite smooth.
Stay tuned, because at the beginning of next week, we're going to show you exactly what we made with this delicious pumpkin puree!
[addtoany]
Yum