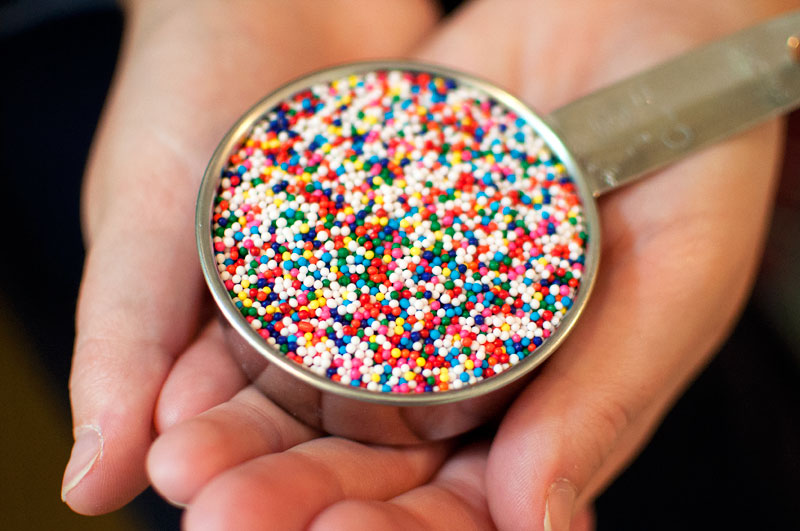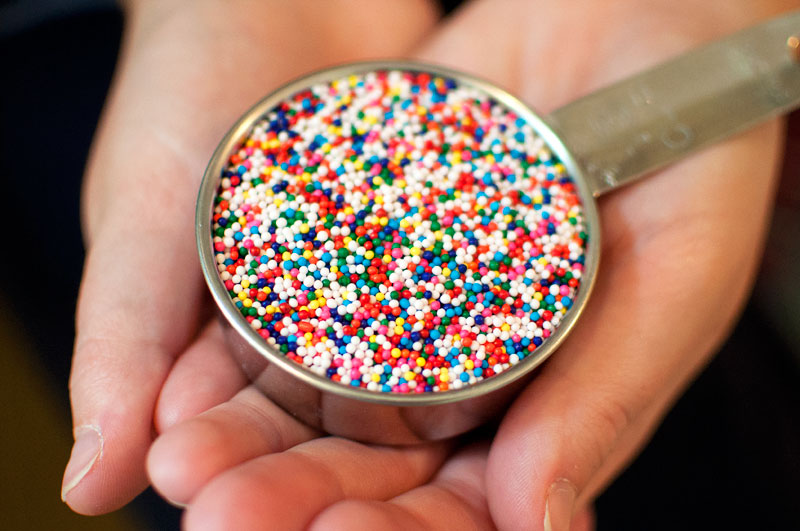 Melissa's birthday (Happy Belated Birthday!) was this past weekend, and to celebrate, I asked her what kind of cake she wanted. Funfetti, she answered! Last year, we made yellow cake with rainbow chip frosting, and we made it from a box. I'd like to think my gluten free skills have improved, so we made gluten free sprinkle cake from scratch (recipe here)!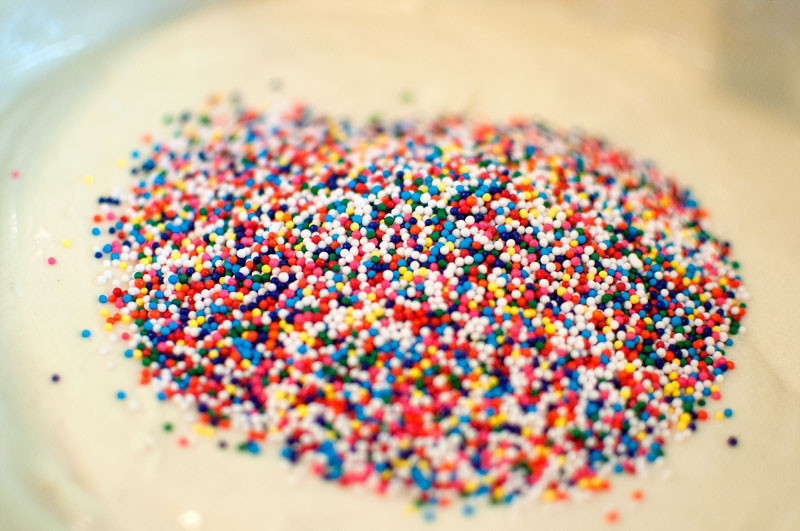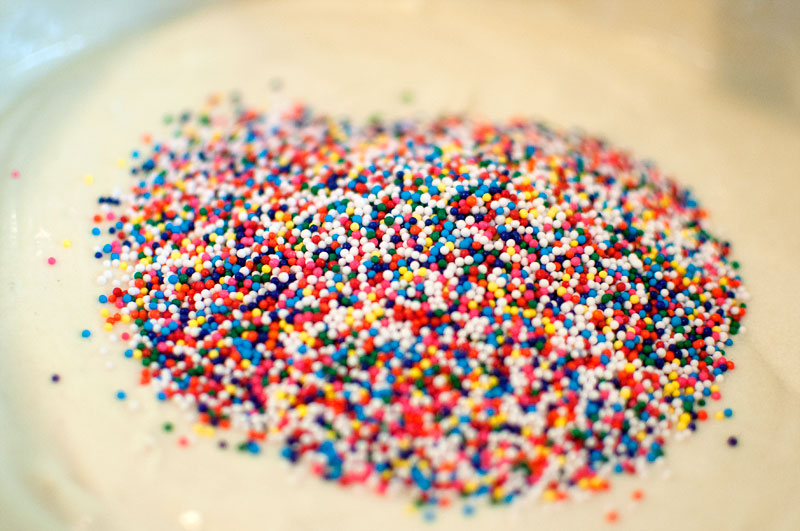 Do you know what makes rainbow chip + funfetti colorful? Sprinkles, off course!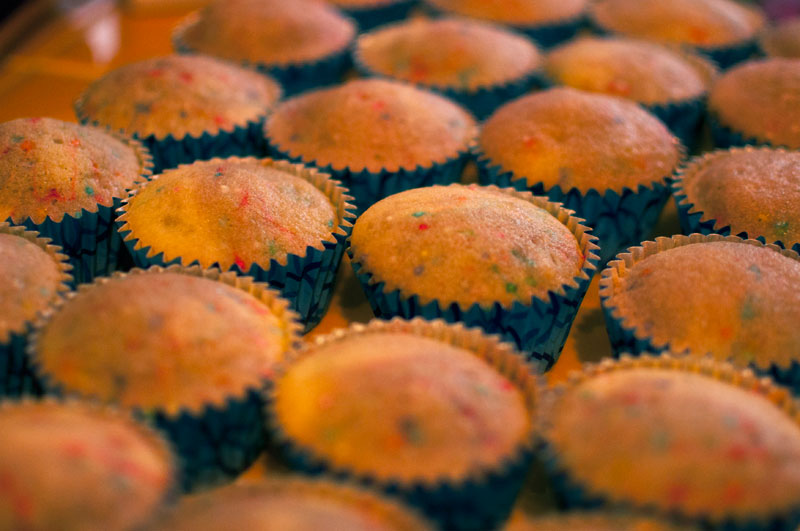 This recipe makes enough to share with friends, or enough for you to have a couple every day of your birthday week, but either way, we're talking about 30 cupcakes you guys. Delicious!
We used premade frosting, but you can whip up some frosting easily by using powdered sugar, butter, and sprinkles!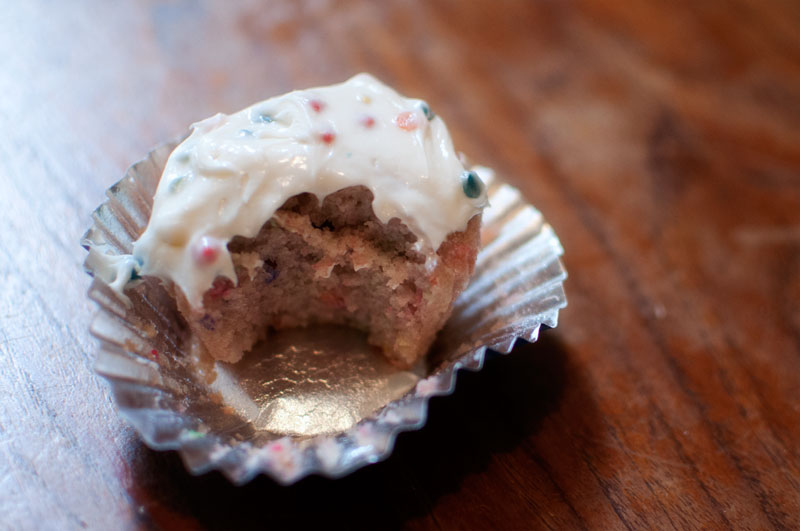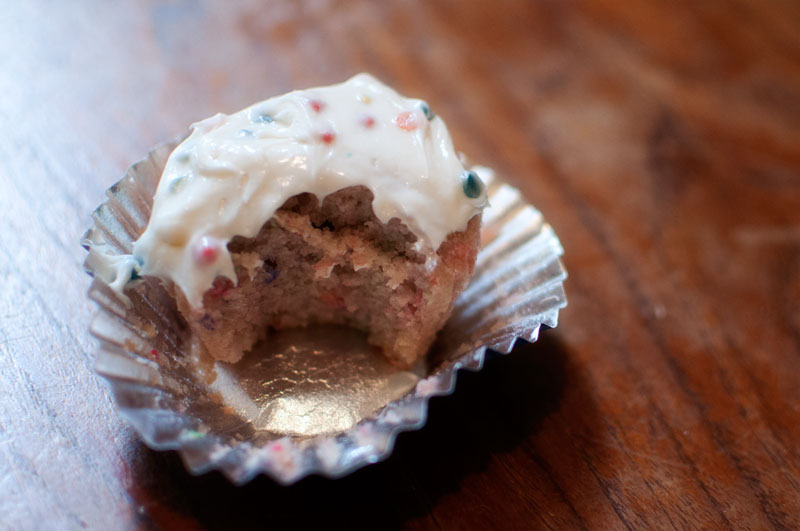 These, of course, did not taste gluten free at all – King Arthur's Gluten Free Flour is KILLER and wonderful – if you are gluten free, you should REALLY try it!!
What is YOUR fave type of cake?
[addtoany]
Yum