Happy Friday, everyone! A while back, we held a contest for a reader to win a Hodgson Mills prize, and the winner (Hi, Kelly!) graciously offered up the goodies to us, so that we could make something in her honor. We finally rolled around to using something we were given in that prize pack – this blueberry muffin mix.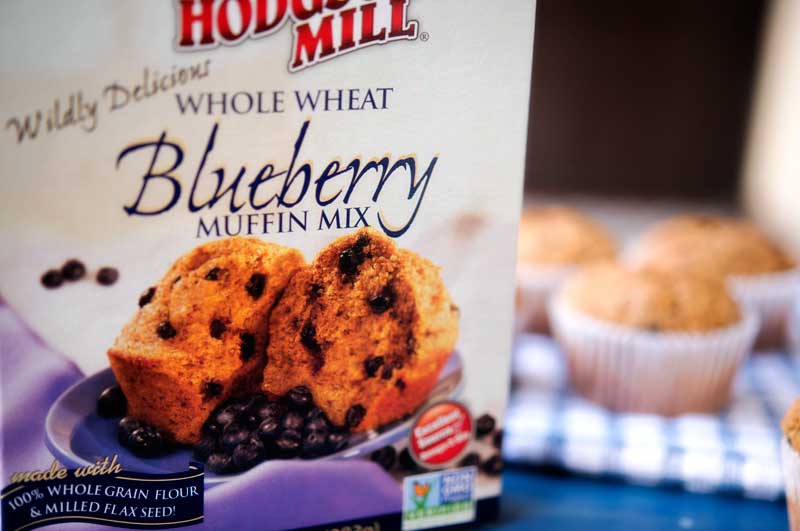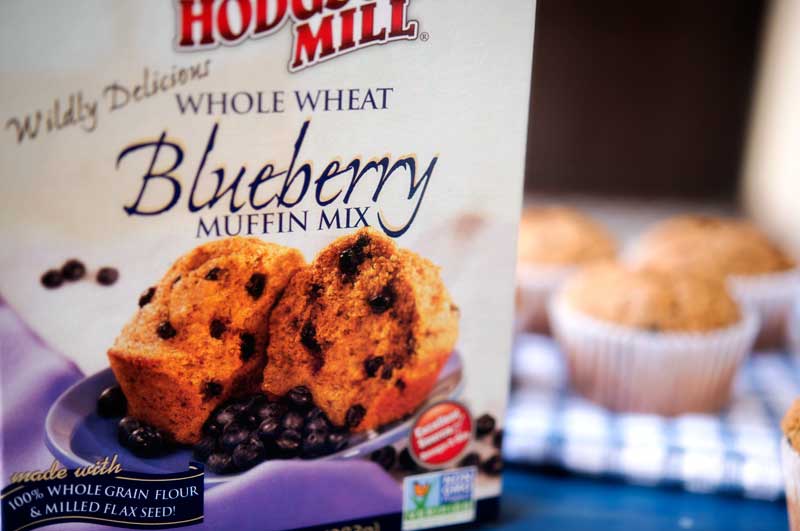 These muffins came together in a cinch – all that was required was oil, sugar, an egg, and some milk! My only complaint about the mix is that it only makes 9-10 muffins – I want more!! They were hearty, good for breakfast (with a little jam, of course!) and the dried blueberries were so sweet, balancing the whole wheatiness perfectly.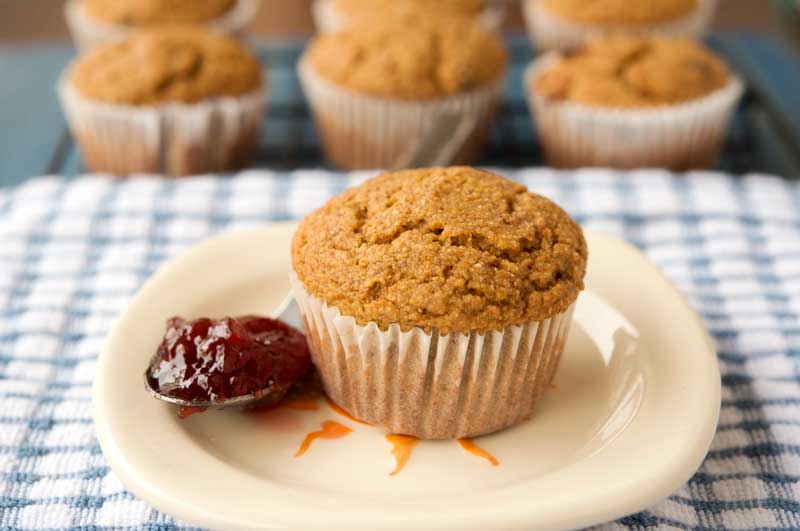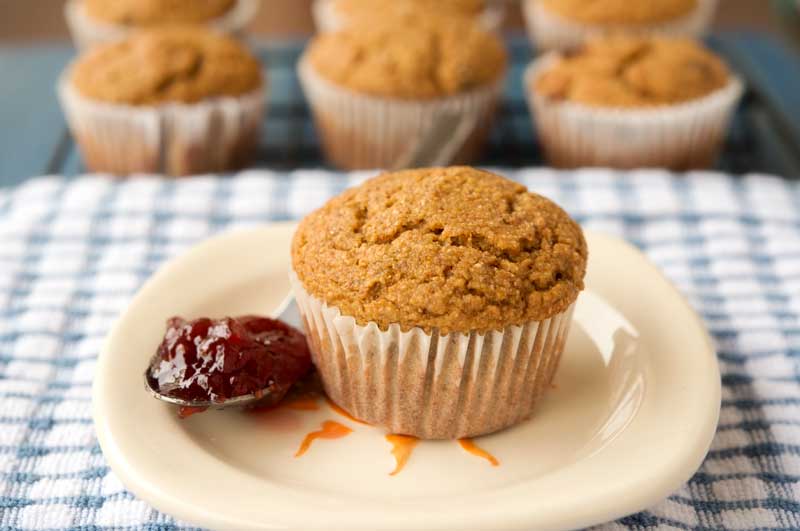 This is definitely a great mix to have lying around if you need breakfast for a crowd, but don't have the time (or notice) to whip up some from scratch. In just 15 minutes, you're ready to go. I will be eating the rest of these up this weekend for my breakfasts with jam and butter…maybe I'll even go have one right now. Do you guys have muffin recipes you'd like us to create for you?
[addtoany]
Yum