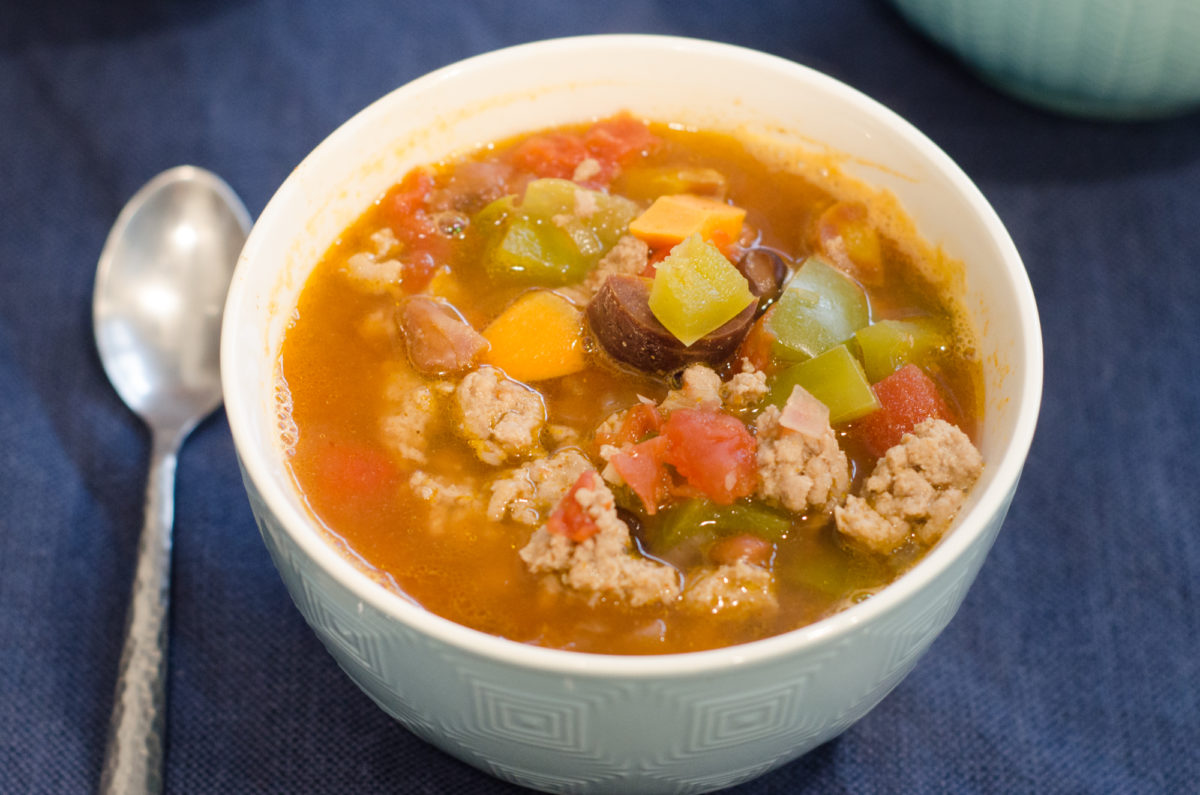 Well friends, I'm sorry I've been gone for a bit. I promised you Pumpkin Chili and then the election broke my heart and I'm sorry to say I've been downtrodden and springing into action on figuring out how to continue to fight for civil rights & keeping our country from moving backward. But now that I've added that to my schedule, joined a group of like-minded people and called my senators and representative, I'm ready to get back into cooking.
This chili, which I promised you awhile back, has a lot of ingredients but also a ton of flavor. As all good soups, it comes together easily and is great reheated. You can make it with ground beef, too, if you'd like, but I used turkey because I love it so. I combined green peppers, sweet potatoes, and carrots in this one along with a couple of beans, I used a whole can of pumpkin because life is short, folks. I reject the notion that pumpkin has to be sweet all the time – savory here we come!
The recipe is below, and I am thinking of making this only using the leftover turkey comin' my way this Friday. (By the way, who else is beyond excited for Thanksgiving?!)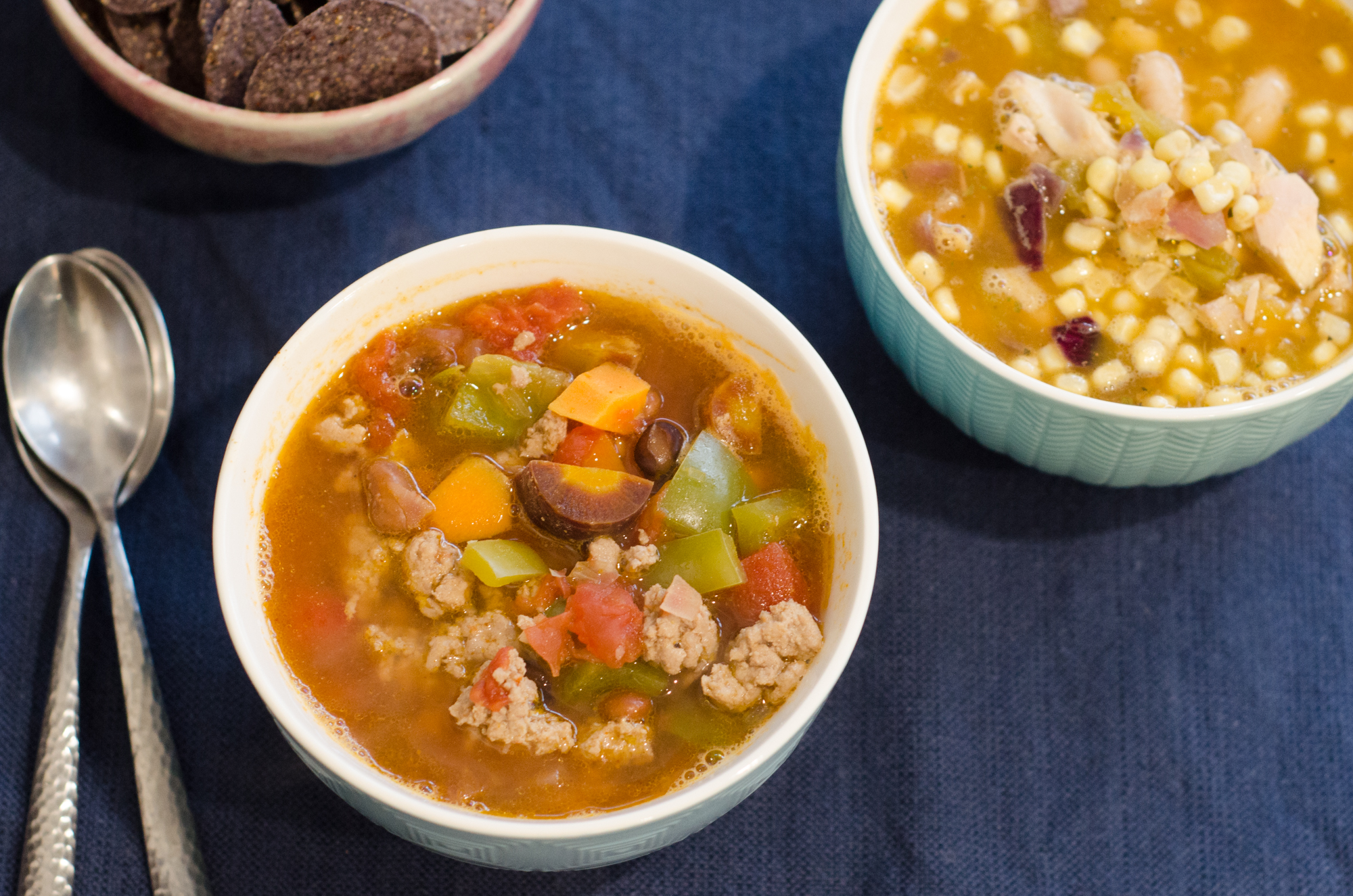 Type: Main Course, Soups
Author: Jennie
Difficulty: Easy
Prep Time: 20 minutes
Cook Time: 30-45 minutes
Servings: 8-10
Ingredients
olive oil
3 cloves garlic
1 red onion
2 pounds ground turkey
28 ounce crushed canned tomatoes
3-4 carrots
2 sweet potatoes
2 green peppers
1 can pumpkin
2 cup chicken broth
1 can pinto beans
1 can red kidney beans
1/2 tablespoon Worcestershire sauce
1 teaspoon salt
2 tablespoon apple cider vinegar
2 tablespoon cumin
1 tablespoon chili powder
1 teaspoon cayenne pepper
sour cream
cheese
avocado
Directions
Chop onion and garlic. Put about 2 tablespoons of olive oil into the bottom of a Dutch oven. Add ground turkey, onion, and garlic, and cook until almost done, seasoning with salt, pepper, and 1 tablespoon cumin.

Add crushed tomatoes and bring to a boil, then simmer.

Meanwhile, chop carrots, sweet potatoes, and green peppers. Add all to the pot, along with the can of pumpkin and chicken broth.

Drain beans and add to the pot. Add Worcestershire, apple cider vinegar, cumin, chili powder, cayenne, and salt to taste. Simmer about 20 minutes - serve when veggies are soft.

Serve with sour cream, shredded cheese, and avocado slices.
[addtoany]
Yum