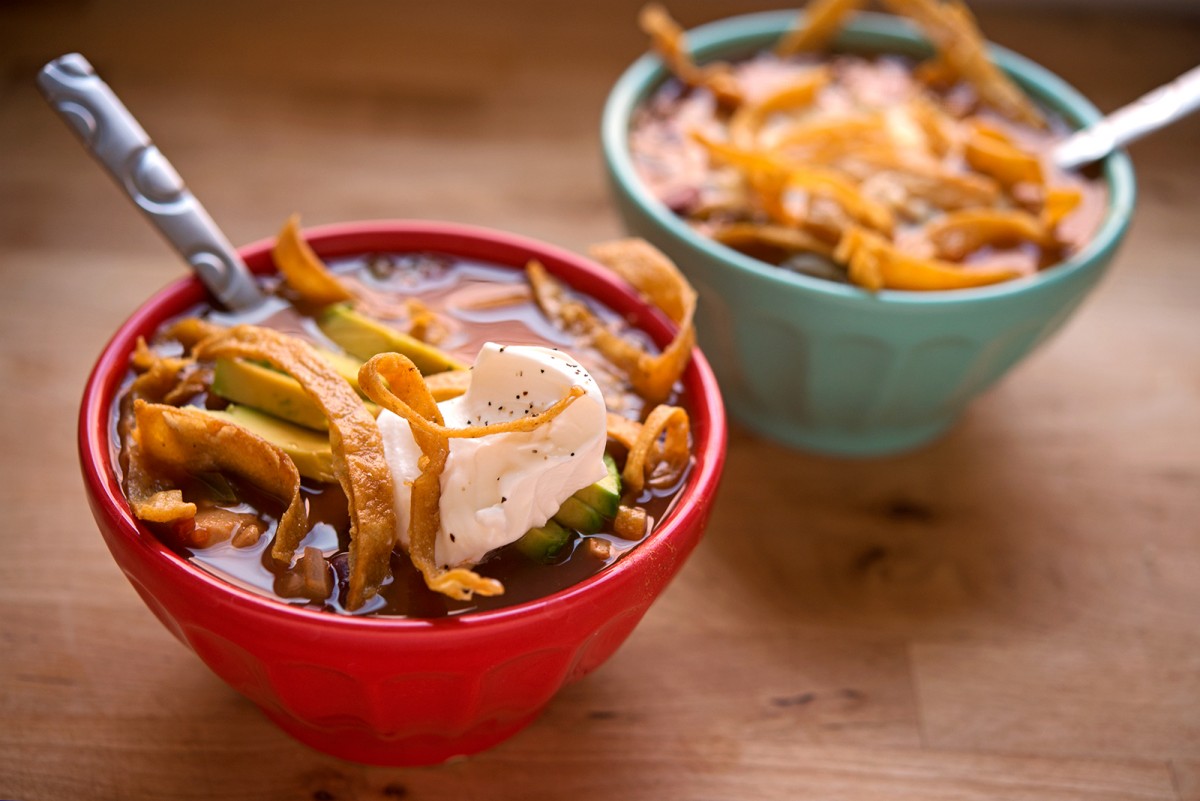 Happy Cinco de Mayo! We've been introduced to so many incredible Mexican dishes while living in Los Angeles, and I don't think Jennie or I truly appreciated how tasty tortilla soup can be until we lived here. For today's holiday, we made our version using the slow cooker for maximum flavor and convenience.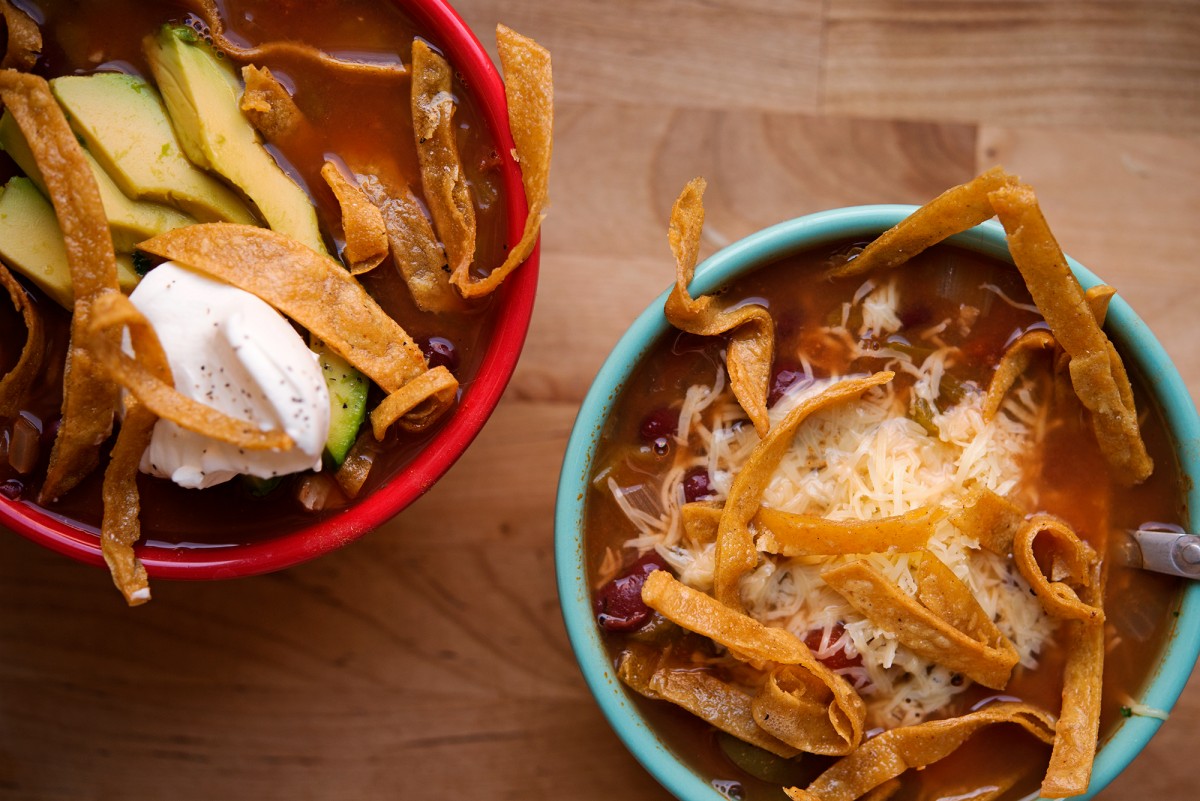 It's always exciting to throw a bunch of ingredients into the slow cooker, press some buttons, and then walk away for a few hours, although it can also be nerve-wracking. We recommend tasting this for salt and spice levels about 30 minutes before serving, just to be sure.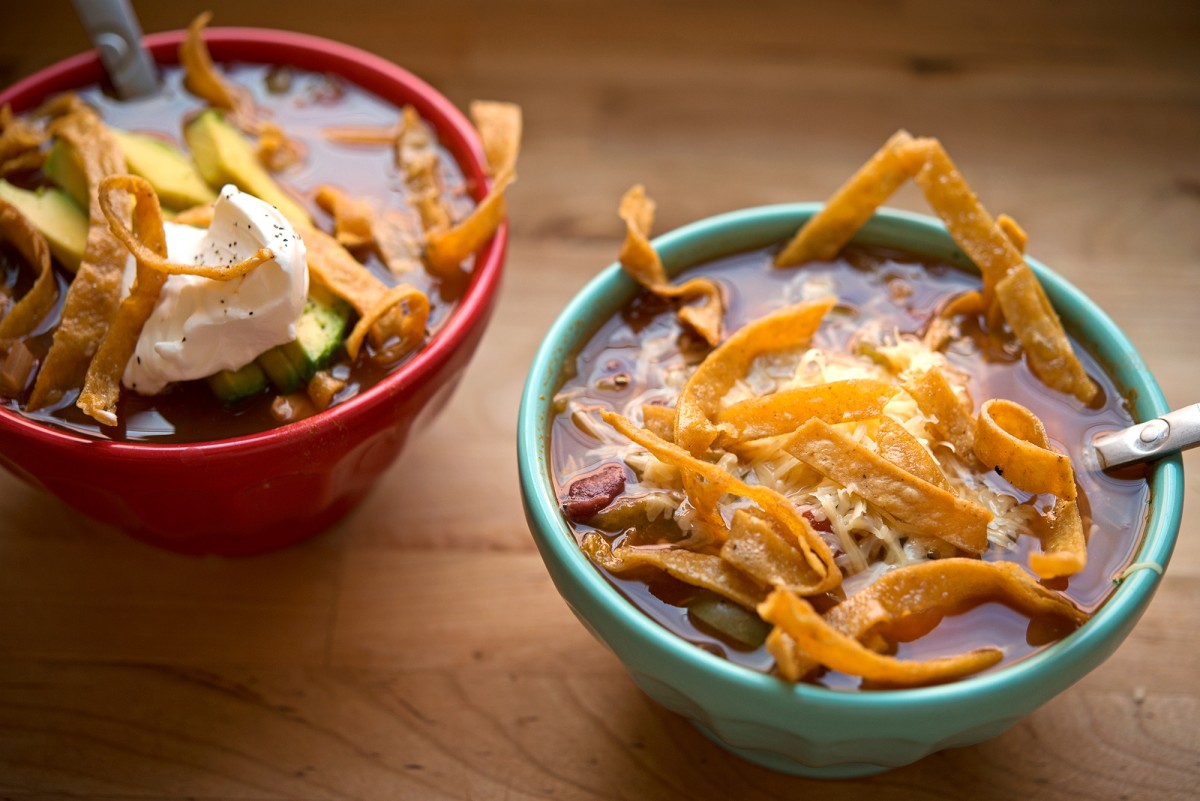 This is one delicious soup, but what really takes tortilla soup to the next level is the garnish. The most important of these, of course, is the fried tortilla strips you place on top. You can certainly use tortilla chips in a pinch, but if you have 5 minutes, go for the real thing and fry up a few corn tortillas in a little olive oil for that perfect fresh, crispy garnish. You can also add sour cream, shredded cheese, or avocado. Go for it! Cinco de Mayo calories don't count right?
Find the full recipe here.
Yum